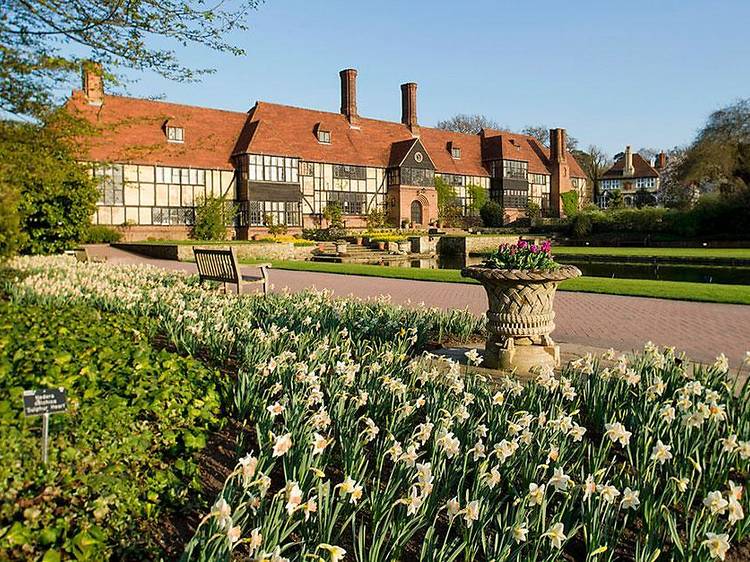 RHS Garden Wisley
Where is it? Wisley.
What is it? One of only four gardens run by the Royal Horticultural Society, Wisley is also the second most visited paid entry garden in the UK, after The Royal Botanic Gardens at Kew.
Why go? Covering 240 acres, Wisley has everything a garden-lover might look for: small scale 'model gardens', several glasshouses, an arboretum and informal/formal decorative gardens. There is a fruit field, a vegetable garden, a walled garden and a glasshouse that's home to desert and tropical plant displays. There are even Alpine houses, and a canal where water lilies thrive. A laboratory is housed in a Grade II listed building, and this is used for both scientific research and training. Impressive. Pop down the road to Byfleet Manor and have a 'Lady Mary' moment. This is, after all, where Downtown Abbey was filmed. If you have the dollar, the West Wing is available for hire – otherwise, splash out on an afternoon tea in the famous 'Downtown Room'. The staff even dress up in period costume.