The best bars in Switzerland
Wet your whistle by sipping on some of the best drinks on offer in Switzerland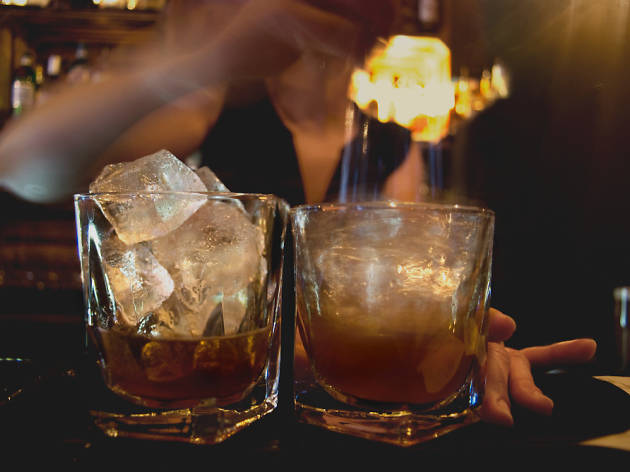 Geneva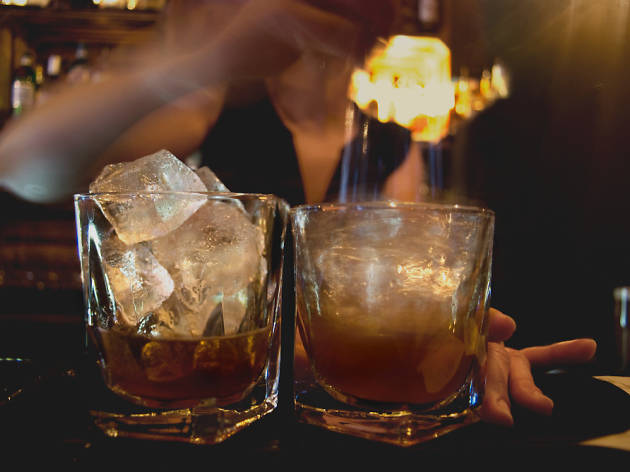 One of the best places for a cocktail in Geneva, the drinks in this small neighbourhood bar are a cut above the over-priced, sickly creations in some of the city's flashier city-centre bars. Here, the cocktails are wonderfully imaginative, expertly mixed and will likely blow your head off – in a good way. The copious menu includes both classic cocktails and more inventive creations (aperol, chilli-pepper and kumquat is one) and if you're picky enough to not find what you want on the list, the talented barmen will mix you up something original. Prices are reasonable too, so it's no surprise this place gets stupidly busy sometimes.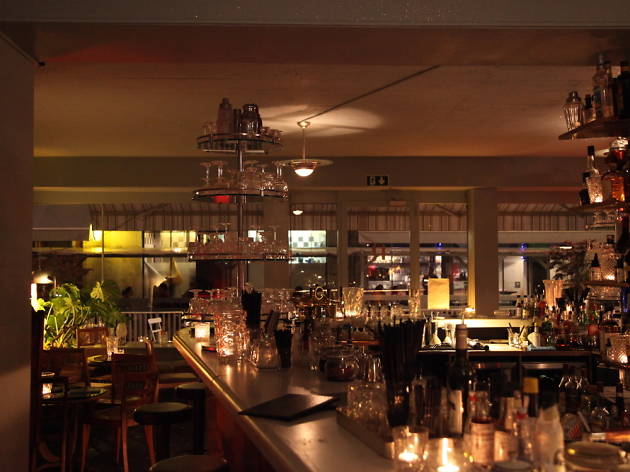 Bars and pubs, Cocktail bars
This is the sort of place that makes you forget you're in Geneva. A self-proclaimed speakeasy, it evokes the dirty glamour and clandestine excitement of prohibition-era America. Its 1920s shabby-chic style is a cross between your granny's sitting room and a charity shop in Kensington – think vintage glasses, mismatched chairs, crystal vases and kitsch knick knacks including a ceramic bird in a cage. The cocktails are equally idiosyncratic. This isn't a place to stick to mojitos and dacquiris; instead throw caution to the wind and plump for a Malice in Wonderland (oolong tea gin, champagne, licorice), or a Mata Hari and cherry amaretto sour. Tucked down a side street in the Quartier des Bains, it's off the tourist trail, too.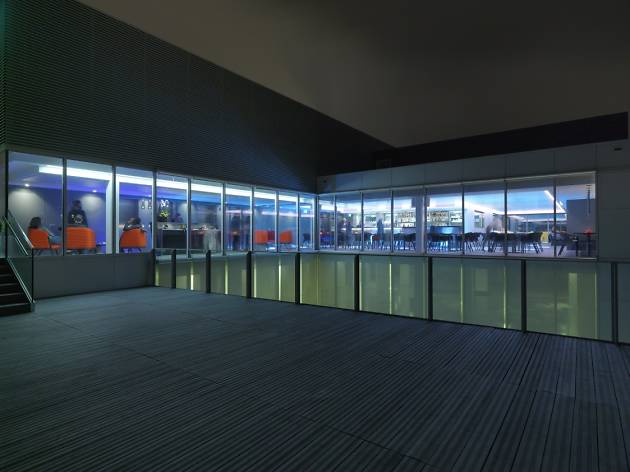 Bars and pubs, Cocktail bars
The main reason to visit this rather slick bar is, as you might guess, its rooftop. Above a commercial building on Geneva's posh Rue du Rhône (taking the lift up from the lobby feels like you're going to a business meeting rather than embarking on a night out), this bar's outdoor terrace sports a fantastic view over the city, lake and jet d'eau. Inside, it's less remarkable – the contemporary decor is smart but characterless, but it attracts a steady stream of Geneva's work-hard, party harder set nonetheless. They come for decent cocktails, a varied food menu (burgers, sushi and much in between) and regular DJ sets that continue into the small hours.
Lausanne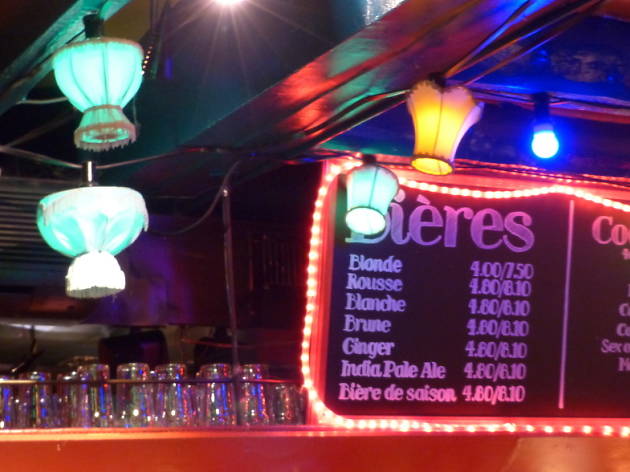 Lively, low-lit and a bit grungy, there's good reason this pub has a devoted clientele: it brews its own beer on site. Choose from one of seven homebrews including a classic IPA, a best-selling red ale, a ginger beer (of the alcoholic variety) and a surprise beer of the month. While probably not quite up to Italian standards, the bar's extensive menu of pizzas happily satisfies the inevitable munchies that come with sampling all seven beers. The dark red walls and coloured lanterns hanging from the ceiling give the place a cosy feel which is best suited to winter - though it can get a bit hot and sweaty at times. There are often live music and DJ nights too.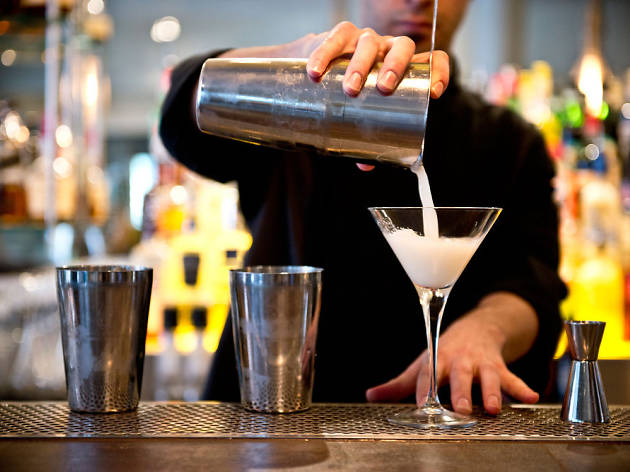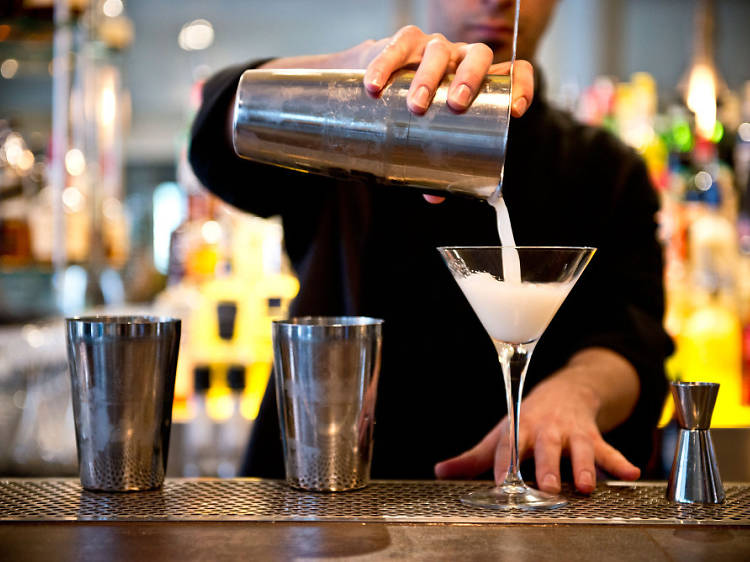 This cocktail bar and tapas restaurant takes inspiration from all over the world to produce an intriguing menu with diverse flavours. Your culinary road-trip could include Japanese tuna sashimi, Jamaican jerk chicken, Vietnamese spring rolls or Tunisian-style salad – choose carefully, lest you arrive at a palate-confusing combination. Plates are small, so you need multiples to make a decent-sized dinner (this is no cheap night out), but the quality is high. Cocktails are equally pricey but just as classy. Again, flavours are worldly and interesting – no Sex on the Beach in sight. Instead try the Black Pearl, a sweet-sharp mix of rum, ginger, lime and cardamom.
Bern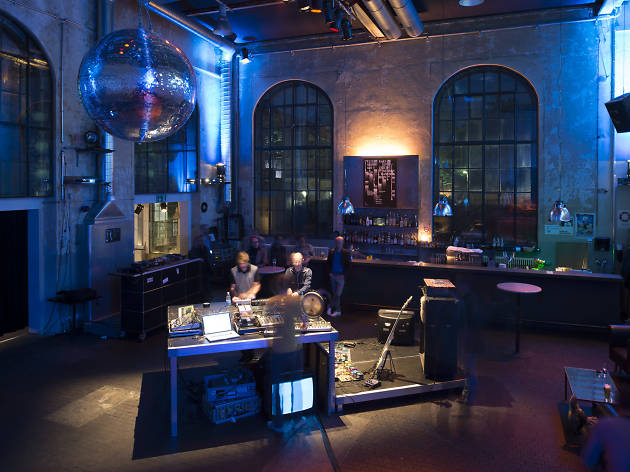 Housed in a former power station, Dampfzentrale is a cultural centre that comes as close as Switzerland gets to an edgy, urban venue. That's not to talk it down – a splendid river side location river makes it a good choice if you want to a change from the narrow streets of the old city. The restaurant is a destination in itself, particularly for its riverside terrace, and serves everything from light bites to upmarket cuisine depending on the time of day. Dampfzentrale also offers a broad and innovative programme of music, dance and performance that includes leading international names in electronica and contemporary dance.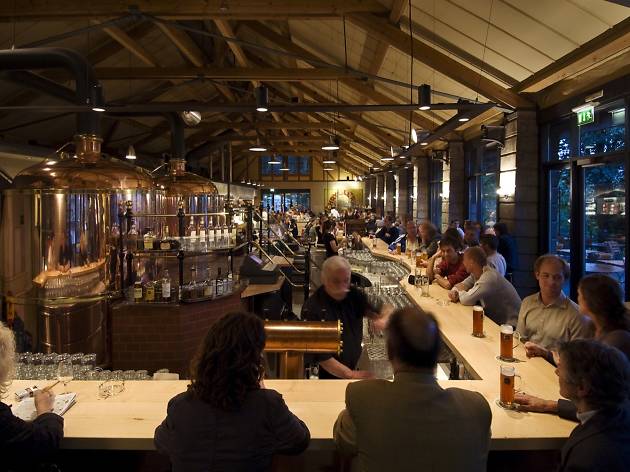 This convivial lunch spot has the authentic atmosphere of a bustling beer hall, without the kitsch that can overwhelm such venues. Well known in Bern for its dedication to the art of beer, this former tram depot-cum-brewery is worth a visit for its beverages, which are brewed on the premises twice a week in full view of customers. If you are a beer buff, you might also appreciate the guided tours. While the cuisine doesn't diverge far from würst-based Bavarian fare, there's nothing wrong with the simple and hearty menu. Adding further to the venue's character is its location overlooking the Bear Park, so you can watch Bern's most famous inhabitants frolic in their riverside enclosure while you drink up.