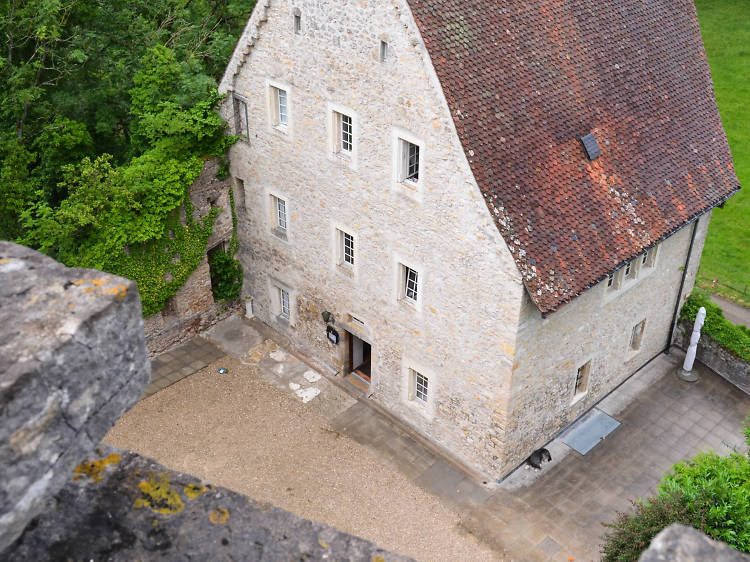 Wind through lush, Jurassic mountains, into a region that gets its name from the age of dinosaurs - and for just cause. Wispy clouds hover over verdant, mossy forests where hidden castle gastronomy boasts majestic views of the Ajoie valley. Britain-born chef Gérard Praud and his wife Catherine, a native of Porrentruy, are known for their artisanal cuisine and passion for delighting guests through culinary surprise. Photos line a wall in the main dining room recalling a day in 2012 when the restaurant hosted a delegation of ambassadors to Switzerland. "The world came to Pleujouse," says Catherine. "But we try to keep things intimate." The restaurant seats 30 (60 on special request), and has an outdoor terrace for summer weather. Reservations recommended.
Something for everyone
The menu, which boasts produce, meat, and fish sourced in Jura more often than not, and Switzerland always, not to mention fresh bread baked in a wood-fired oven, is made in-house. Start off with a light apple-pear cider aperitif that Gérard brings from his native Normandy. Menus change weekly, and gluten-free, vegetarian meals are available.
Bring your hiking boots
While the food speaks to excellence, Pleujouse is anything but pretentious. Dress is casual, so grab your walking shoes because you won't want to miss climbing the castle tower for the panoramic view before dinner. This is an unforgettable place to pop the question, in case you're looking.