The best restaurants for dating in the Jurassic Arc
Explore fine eating on Switzerland's most exciting trail
Looking for something romantic, or wanting a quiet place to eat out in style? Have no fear - we've rounded up two of the top restaurants in the Jurassic Arc where a bucolic landscape is the perfect backdrop for an idyllic night out. Whether you want Michelin starred calibre or a dreamy castle repast, hop on the A16 motorway and cruise into a medieval fairy-tale.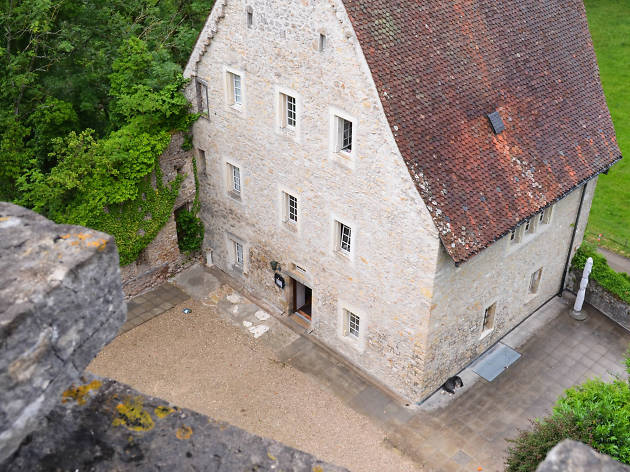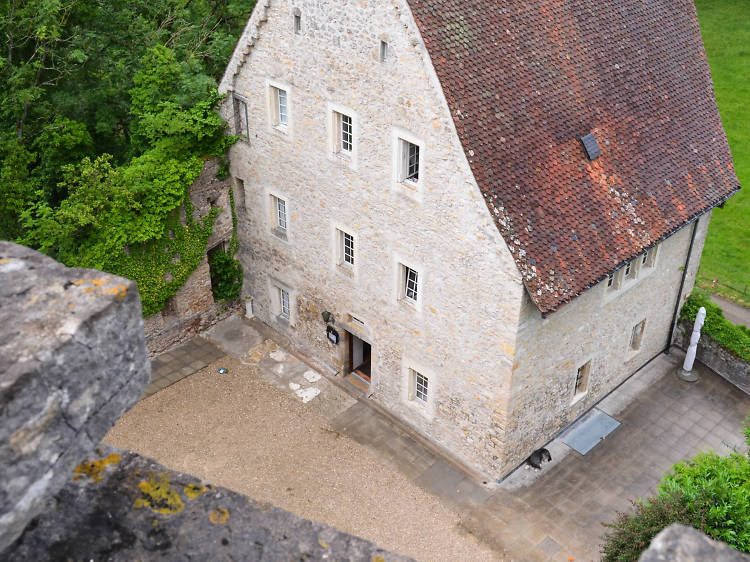 Wind through lush, Jurassic mountains, into a region that gets its name from the age of dinosaurs - and for just cause. Wispy clouds hover over verdant, mossy forests where hidden castle gastronomy boasts majestic views of the Ajoie valley. Britain-born chef Gérard Praud and his wife Catherine, a native of Porrentruy, are known for their artisanal cuisine and passion for delighting guests through culinary surprise. Photos line a wall in the main dining room recalling a day in 2012 when the restaurant hosted a delegation of ambassadors to Switzerland. "The world came to Pleujouse," says Catherine. "But we try to keep things intimate." The restaurant seats 30 (60 on special request), and has an outdoor terrace for summer weather. Reservations recommended.

Something for everyone
The menu, which boasts produce, meat, and fish sourced in Jura more often than not, and Switzerland always, not to mention fresh bread baked in a wood-fired oven, is made in-house. Start off with a light apple-pear cider aperitif that Gérard brings from his native Normandy. Menus change weekly, and gluten-free, vegetarian meals are available.
Bring your hiking boots
While the food speaks to excellence, Pleujouse is anything but pretentious. Dress is casual, so grab your walking shoes because you won't want to miss climbing the castle tower for the panoramic view before dinner. This is an unforgettable place to pop the question, in case you're looking.
If you're picky about what you eat and looking for bespoke gastronomy, Chefs Jean-Marc Soldati and Christian Albrecht have your best interest at heart. Set at a crook in a road that winds through the celebrated Watch Valley, Soldati is fifth generation Soncebozian, and a born and bred restaurateur. Fifteen years ago, the since Michelin starred chef jumped at a chance to open his own hotel and eatery in 1999, and it didn't take long to garner a faithful following of weekly customers. With 16 Gault Millau points and two toques, Soldati runs one of the most beloved restaurants in the Jurassic Arc.


The refined palette
A traditionally dressed dining room that barely flirts with contemporary design seats 20-25 guests. Soldati knows his regulars and takes the time to document their preferences and past meals, personalizing every visit. A single daily menu is tailored to fit each guest. Gastronomic offerings are available on Thursday, Friday, and Saturday nights, as well as Sunday for lunch; reservations are a must. Soldati prides himself on his use of fresh ingredients only: all fish is from Lakes Leman or Neuchâtel, meat Swiss-produced, and vegetables delivered daily from Seeland. "By the time Sunday rolls around there's nothing left in the fridge. It's that fresh," he says, unknowingly reinforcing our belief in Swiss precision.
La Brasserie
If you're just passing through - or have horse to catch - the Brasserie, in heavy traditional Swiss décor, offers an affordable and equally locally-sourced carte du jour and à la carte menu. Dress is casual chic.