Romantic Switzerland: restaurants, hotels, spas and activities
From romantic mountain retreats to luxurious spas and fine dining in Zurich, Geneva and beyond, here are some top spots for your Swiss love affair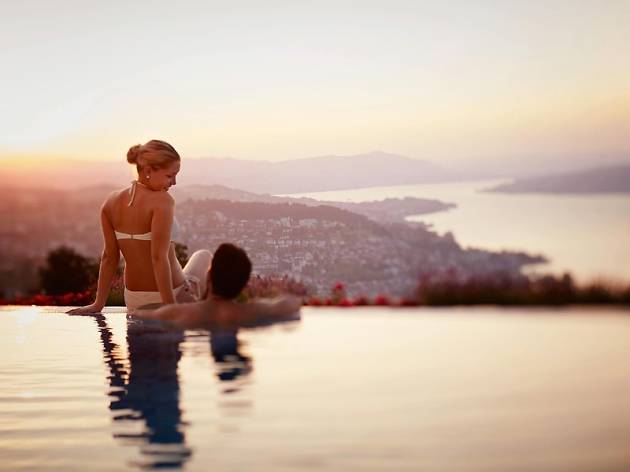 Who says romance is dead? Certainly not us, as we've put together the ultimate guide to romantic Switzerland. Maybe you're looking for somewhere great to go on Valentine's Day or perhaps you've even seeking a unique place to pop the big question – or maybe you just want to treat that special someone in your life, because why not?
Whatever you need, we've got you covered with our ultimate list of restaurants, hotels, spas and romantic activities and things to do, to ensure you and your beloved have an unforgettable day with the romance factor cranked right up to 11.
The best romantic restaurants
Spa venues to create a spark
Other romantic things to do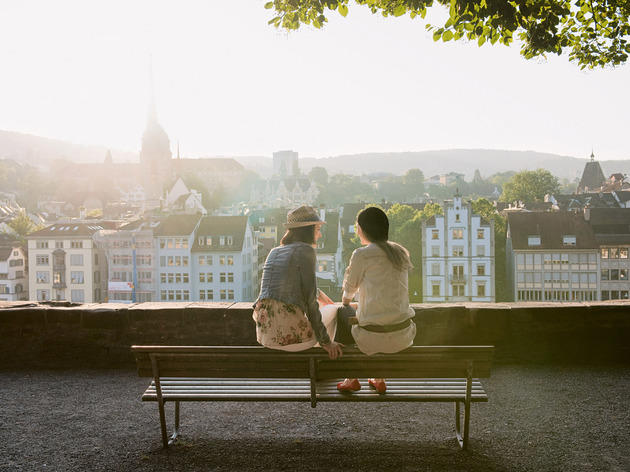 Gian Marco Castelberg & Maurice Haas
Soak up the views from Lindenhof
The historic centre of Zurich is up on this hill. Overlooking the Old Town, Limmat river and cathedral, the elevated spot of Lindenhof is the former site of a Roman castle, around which the city of Zurich grew. There are still remnants of Roman and medieval settlements, earning its status as a site of national importance. But these days people come here to relax rather than ruminate on history. As an established recreational area it's a good place to head with a book or for a stroll, while giant chess boards provide entertainment for players and spectators alike.
With its modern François-Xavier Bagnoud astronomical observatory and planet walk, contrasted with splendid Belle Epoque guesthouses and 18th century flour mills, a visit to the village of St-Luc offers a romantic blend of the old and new.
At 150 metres wide and 23 metres high and with up to 600,000 litres of water rushing over the rocks per second, the Rhinefalls are an impressive sight. There's a range of date ideas around here - from hikes to cozy meals to a tour of the magestic Schloss Laufen situated right above the falls.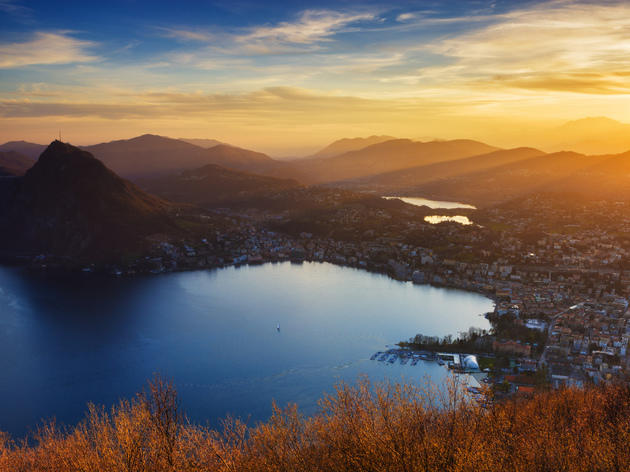 Andreas Gerth
See Lugano from up high at Monte Brè
Since 1912 the people of Lugano have been escaping the city on a sunny day and heading to the hills. Specifically, they've been catching the funicular railway from the lakeshore at Cassarate, which trundles at an impressive angle up to the summit of Monte Brè, the city's local mountain. At the top, active types can follow a number of hiking trails or race down the 30 mountain bike runs. Have lunch in one of the mountaintop restaurants or explore the pretty village of Brè, a short walk down from the summit. Those who'd rather not move at all can just sit and ogle Lake Lugano and the mountains beyond.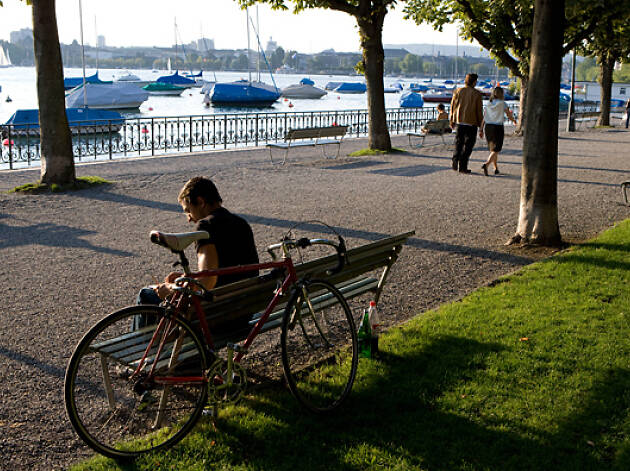 Swiss Tourism
Take a walk along the Zurich Horn
The best way to get to know any city is to people-watch, and the promenade in Lake Zurich's Seefeld district, known as the Zurich Horn, allows plenty of opportunity for that. It's here that people come to stroll, cycle, skate, lounge on the shore and have a dip in summer. Watch street artists gather crowds, pick up handmade jewellery at street stalls or just sit on a bench and scoff an ice cream. At the end of the promenade there's a Chinese-style garden complete with colourful pagodas, gifted to the city from the Chinese town of Kunming, twinned with Zurich. A bit further on, stop at Tiefenbrunnen beach for a swim in the lake and use of its water slides and diving boards.
More of a day-time date location, on a clear day, the views from Uetliberg - the peak of Zurich - are simply breathtaking.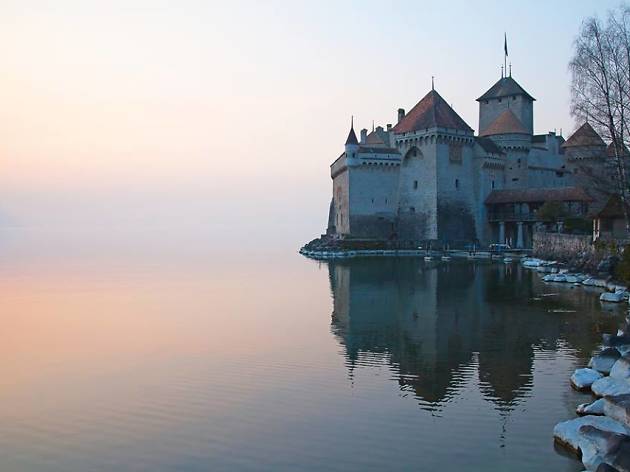 Step into centuries of intrigue and romance when you explore this historic catle, which inspired the likes of Lord Byron, Rousseau, Delacroix and Courbet.
Don't fight it: as possibly the most recognisable image of Geneva (you can even see it from the plane), it's practically the law to get your photo taken in front of the city's giant water fountain. Perfect for second-date selfies... if things are going well!
Amp up the romance with the ride of a lifetime. Zooming along the south of Switzerland, this 7.5-hour route goes through 91 tunnels and crosses 291 impressive bridges, with mesmerising scenery of Switzerland's natural wonders, such as the Swiss National Park and the Matterhorn pass along the way.
Among the most famous monuments of Ticino are the impressive collection of medieval castles at Bellinzona, the capital of the canton, just north of Lugano. Visit one or more for a romantic day out.
Show more
Discover more unique experiences in Switzerland
Switzerland is spoilt for choice when it comes to great places to hit the slopes, so how do you know which ones are worth your precious time, money and effort? Thanks to the 'Best Ski Resort' report, which surveys skiers to discover which resorts they rate highest.
Show more