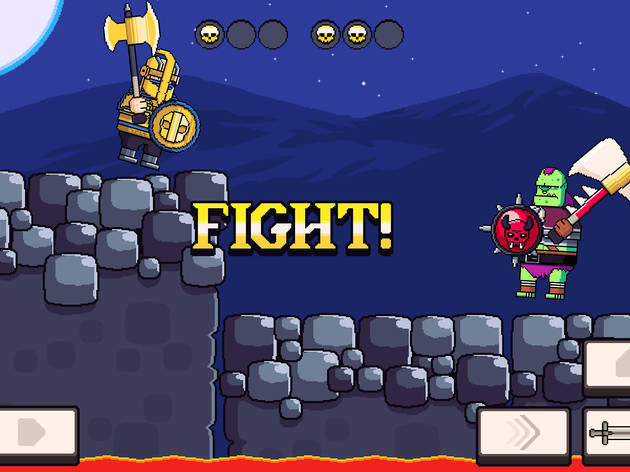 6 amazing mobile games that'll keep you playing for hours and hours
Time on your hands? Let off steam with a cathartic round of gummy bear-bashing – or some digital origami
Truly brilliant mobile games usually fall into one of two categories: violent or relaxing. Very occasionally, they manage to be both. Many of us have frankly unheard-of amounts of spare time at the moment, as well as plenty of pent-up frustration we'd probably be pleased to channel into as mindless and uncomplicated an activity as possible. So from aesthetically chilled origami puzzles to single-players where the aim is to purée fruit or bash gummy bears, we've rounded up six of the best games on iPhone and Android to help you let off steam right now.
RECOMMENDED: The 11 best video games to get lost in
Best mobile games where you smash stuff
Burrito Bison: Launcha Libre
If you're looking for some simple, if completely ridiculous, stress relief to get you through lockdown, this game is a winner. The bonkers bovine adventure sees you play as a wrestler, who happens to be a mask-wearing bison (wait, it gets weirder), who must defend his home town from a gummy-bear invasion (told you). To defeat them, you use body slams and absurd in-game items to smash the gelatinous army to pieces – and you'll feel a whole lot better afterwards. Trust us.

🕹️ Play it now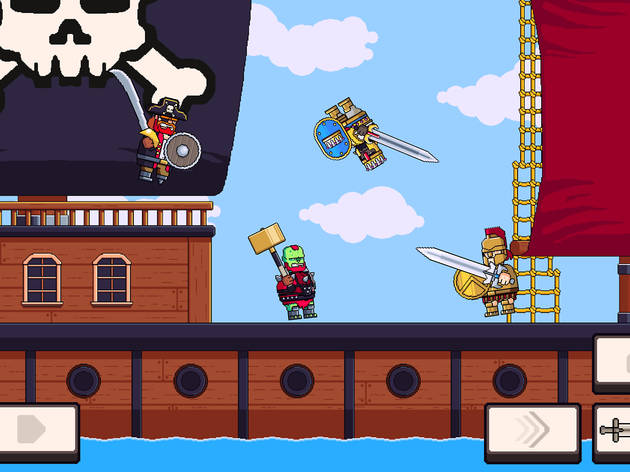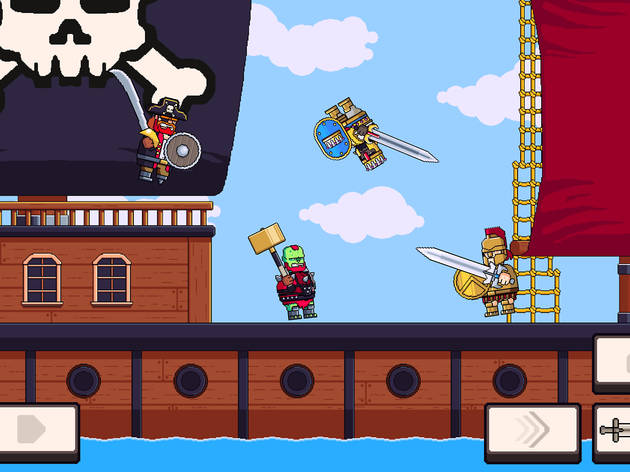 Photograph: Courtesy of Knight Brawl
Say hello to Game of Phones. This medieval melée is a platform game that gives you command over a tiny knight and sets you on a quest through a world full of heavily armoured adversaries. You start out with a pot on your head and pick up better armour and weapons as you go – as long as you don't get smooshed by the Viking bloke with the hammer first. The sword-swinging takes a while to master but then time is all we have.
The sequel we never knew we needed comes with new swords, new features and some fun fruit facts (did you know that there's a mango called R2E2?). The premise is the same, though: you slice the shit out of enormous quantities of flying fruit and try not to hit the bombs that occasionally sail into the mix, looking for all the world like sizzling coconuts. Download it and get your 5,000 a day.
Best mobile games to help you chill out a bit
One of the best Android and iPhone games out there. A simplistic colour-matching game that gets everything right. It's kind of Connect Four meets Candy Crush with bright, primary colours to appeal to the inner kid in us all. Two slightly more complicated sequels, Two Dots and Dots & Co, are also available.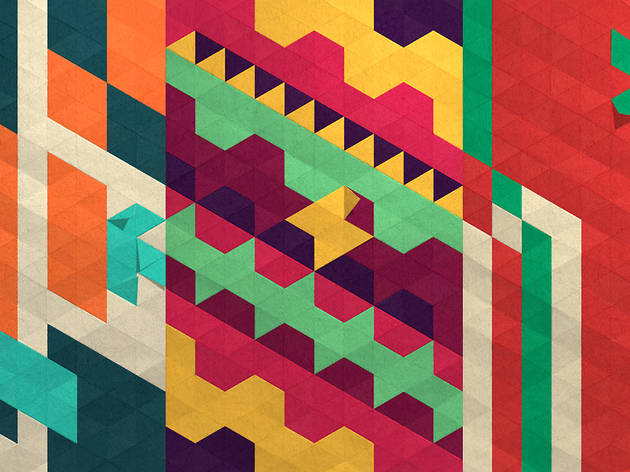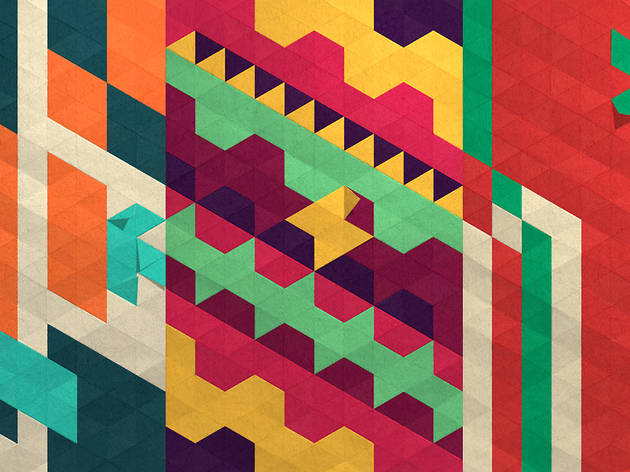 Photograph: Kami 2
Your goal? To turn an entire paper puzzle into one single colour, in as few moves as possible. Sounds simple, but in order to get it right, you'll do a fair amount of thinking. If that sounds like hard work, we totally get you, but bear in mind that you get a badge if you nail it. The paper-folding sound is immensely satisfying.

Reckon you can tell your vermilion from your bastard amber? Great! You're in business with an app game that asks you to bring order to various colour palettes. That might seem a bit easy at first, but once you up the difficulty you'll realise there is a real challenge here – albeit a very serene one. That soft piano score is quite the tonic.

More great gaming tips
There's a game out there for everyone – all you have to do is find it. To help you do that, we've curated a list of games you can really get lost in while you're stuck at home.