Fear and trembling in a superflat world
What to expect from Takashi Murakami's latest exhibition, 'Superflat Collection'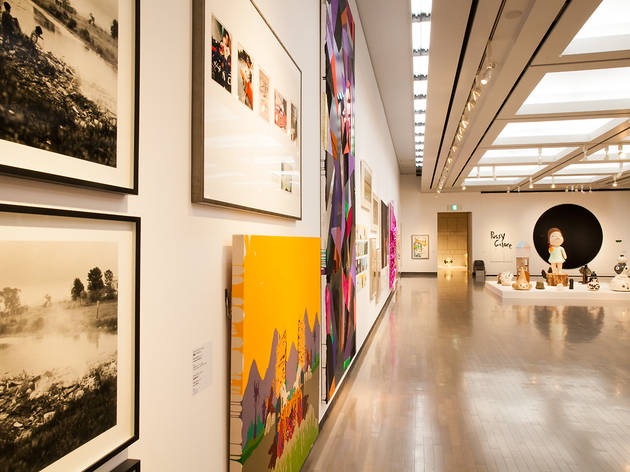 Words by Matt Schley
It's not every day you get a glimpse at the personal collection of Takashi Murakami. In fact, Murakami – probably the world's best-known Japanese artist this side of Hokusai – has never publicly displayed his vast art collection until now. A pretty huge chunk of it is currently on display at the Yokohama Museum of Art in an exhibition entitled Takashi Murakami's Superflat Collection ―From Shohaku and Rosanjin to Anselm Kiefer―.
Murakami the artist, who rose to prominence in the 2000s with international exhibitions and collaborations with Louis Vuitton and Kanye West (an exhibition of his own work at the Mori Art Museum just wrapped up), separates himself from Murakami the collector, who introduces the collection by writing, "these are works that I have collected as touchstones of my own understanding of art."
And a vast understanding it is. Don't feel bad if you're not familiar with all the names checked in the exhibition's title: Murakami's collection spans multiple art forms, from ceramics to paintings to photography to experimental videos, as well as several centuries (the earliest works in Superflat are from around 12,000 BCE, and the newest from a few months ago). It's nearly impossible to say you'll like everything in the exhibition (though ostensibly Murakami does), but it's almost equally impossible to say there's nothing here that won't pique your interest.
The exhibition, which occupies several of the museum's cavernous rooms, is split up into some interestingly named categories (one is titled The World Inside Murakami's Brain). Juxtaposing works from varying genres and time periods sit next to, under, and sometimes even on top of one another. Giant pieces best looked at from afar are placed next to ones requiring you get up close. Folk music pipes into a room otherwise devoted to Jōmon-era ceramics. It's enough at times to feel like total chaos.
But that's kind of the point. Murakami's superflat theory, says the exhibition's introduction, 'frees artworks and artifacts from the constraints of historical periods, genres and existing hierarchies' and mixes them into an alternate stew of the artist's own making.
Murakami even invites us to become complicit in the making of this superflat stew. One section displays artist David Shrigley's 'Life Model 2012', a figure of a giant naked man who occasionally blinks and urinates in a bucket, surrounded by easels and drawing materials. Visitors' finished works are later added to the walls, meaning a picture you drew of a man peeing into a bucket could soon be hanging in the same gallery as works of Soga Shohaku, Andy Warhol and Yoshitomo Nara.
If that's not superflat in action, I'm not sure what is.