Interview: digital artist Aogachou
We meet with the runner-up of Limits Digital Art Battle World Grand Prix 2018 to discuss all things digital art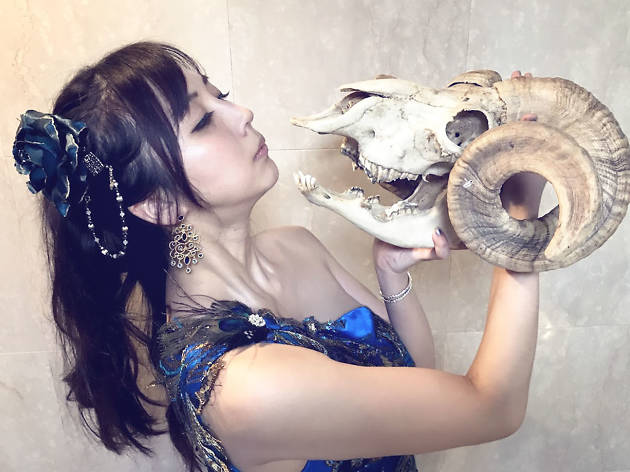 Recently, Limits Digital Art Battle held its World Grand Prix finale in Tokyo, which saw local and international digital artists battle it out to claim the ¥5 million cash prize. Each of the battle rounds featured two artists compete head on to create a piece of work according to a theme in 20 minutes. The winner of that round, as determined by a panel of judges as well as public voting, would then proceed to the next round until the finals.
Ahmed Aldoori from the US emerged as the grand prize winner while Aogachou from Japan claimed the runner-up spot. We speak to Aogachou about digital art and its place in the larger art scene.
Congrats on being the runner-up. We love watching you create art at the Grand Prix battles. Your artworks always have a storyline. Is that your signature style?
Yes, I often accompany my artworks with a storyline. When I'm drawing, I have a sort of anxiety, often second guessing myself – whether I should go on drawing this image and if there is a better composition or design or colour. This is when the storyline becomes a sort guideline for me. For example, a character that looks happy but is past the prime of their life could have twilight in the background, or withering flowers next to them… I often come up with many ideas after I've starting drawing, and it helps me widen my perspective bit by bit.
How long have you been dabbling in digital art? What got you into it?
I first tried digital drawing slightly less than 20 years ago. As I felt that more people were drawing CG (computer graphics) illustrations for magazines and the likes, I got interested and started studying. I was impressed by the convenience of being able to change colours, invert them and create beautiful gradations that don't go over the margins – so I started collecting tools for digital art. At that time, as I only used standard equipment, it looked to me like a tool with which anyone could create great drawings.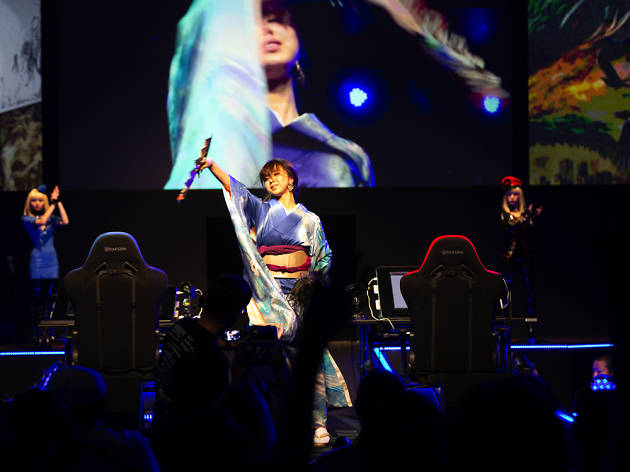 What do you do as a living? Are you a full time digital artist?
Right now I mostly do commissioned illustrations for games. I also give lectures and sell my artworks, but I'm happy that I can make enough of a living out of working with games.
Where do you create and exhibit your art?
I work mostly at home, but my exhibitions are done online. About once a year, I also put up my works in a gallery.
Besides the fact that digital art uses computers and technology in its creation, how is digital art different than other forms of art?
For digital art, anyone can make an unlimited number of copies, and you can easily send the work throughout the world. That is why exhibitions of digital art need some form of incentive for people to attend, physically. Limits is a digital art show, which you can enjoy online, but I decided to participate because the live performances and entertainment are not only appealing but also a crucial element in the enjoyment of the art.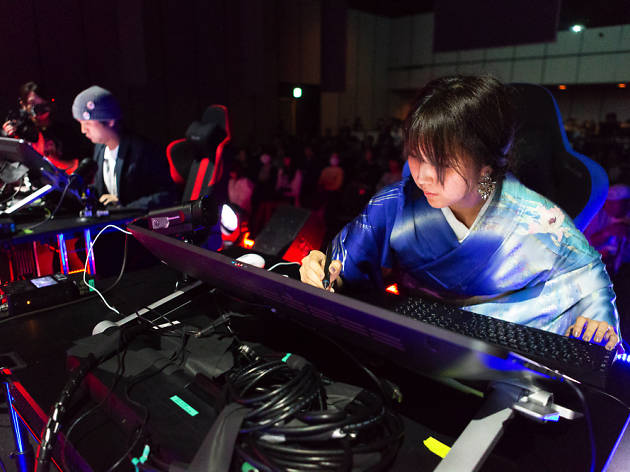 Digital art is still quite new compared to other art forms. Where do you think the digital art scene is heading?
Digital art lets you express yourself without the confines of space and gravity and physical materials. For example, when drawing a very large picture, you have the logistical problems of where to place it and how to position yourself, but all that do not matter in digital drawing. Drawing the background and characters separately is normal in digital art, but I think doing the same thing with a conventional painting is impossible.
Do you have any favourite art venues or attractions in Tokyo, or Japan?
When I stay in Tokyo, I always leave some days free for sketching. However, the Intermediatheque near Tokyo Station is full of interesting exhibits and entrance is free. Also, the Span Art Gallery in Ginza is a lot of fun – it often showcases artists who work for anime and games.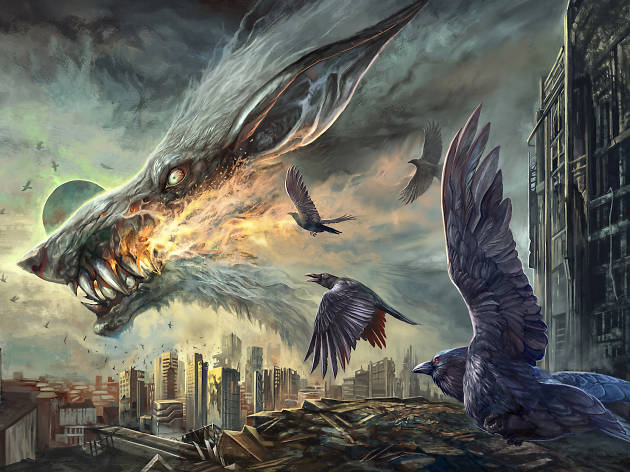 Artwork: Aogachou
You are a regular at Limits Digital Art Battles, and you were the grand prize winner last year. Do you have any tips for aspiring artists who want to join the competition?
I think it's important to surprise the visitors and judges. Also, because there is a time limit in the battles, those who can perform well under pressure, ie complete a drawing in time, would do well.
Do you have a website/Facebook/Instagram where people can check out your work?
I mostly use Facebook and Twitter for publicity. I do not use Instagram a lot, but I want to start doing so as I feel that it is a major social network outside of Japan.
See more of Aogachou's work here.