Five best cocktails to try at Trunk Hotel
Trunk Bar at Shibuya's Trunk Hotel has a range of themed cocktails that represent the hotel's unique character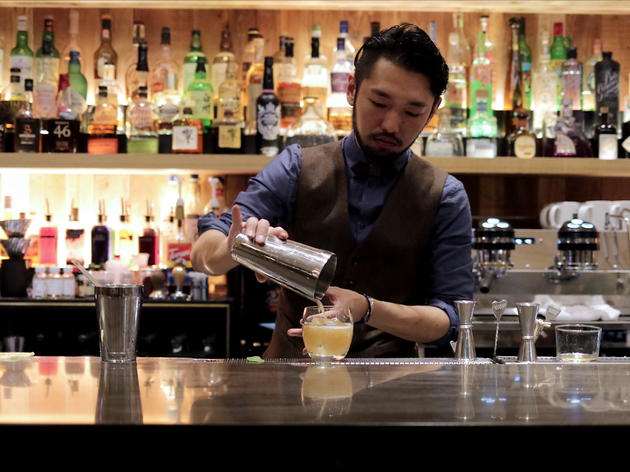 Time Out In association with Trunk Hotel
Make your way to Trunk Hotel's chic lobby lounge and hit up the Trunk Bar for some of the area's most inventive cocktails. The bar is best known for their signature concoctions created by their award-winning mixologist and team behind the bar. You'll love the drinks' cheeky monikers too, such as 'Getting Trunk', a rum and hojicha tea-infused cocktail disguised and served in one of the hotel's signature coffee mugs. Along with the bar's signature favourites, you can look forward to 16 new original cocktails, all inspired by local culture and the hotel's driving philosophy.
The Trunk Hotel ideology revolves around the concept of socialising and making social contributions on five key elements. These five elements are also reinterpreted as cocktails, and they are: environment, local first, diversity, well-being, and culture. For a unique drinking experience, order these five cocktails the next time you're at Trunk Hotel. Cheers!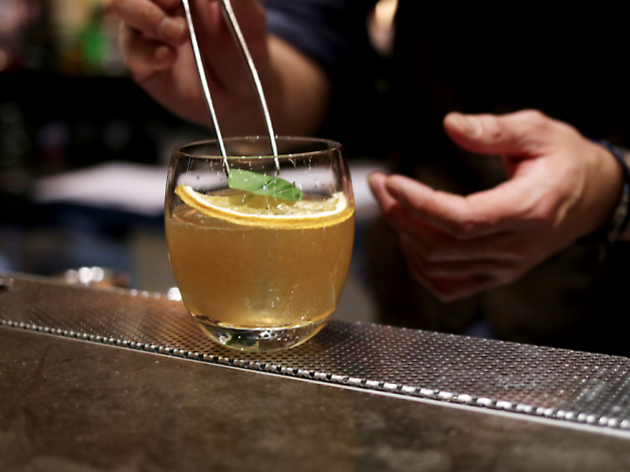 Culture: Onden Guardian Dog
Inspired by Shibuya's Onden Shrine and the two guardian dogs that sit out front, the 'Guardian Dog' is a play on the classic salty dog, made with vodka, grapefruit and lemon juices, basil, salt and a dash of absinthe. An original rich syrup-like reduction made from Shibuya Cola is also added to give the drink a hint of amaretto-like flavour. Embodying the rich history of the neighbourhood surrounding Trunk Hotel, this simple drink really packs a punch. ¥1,600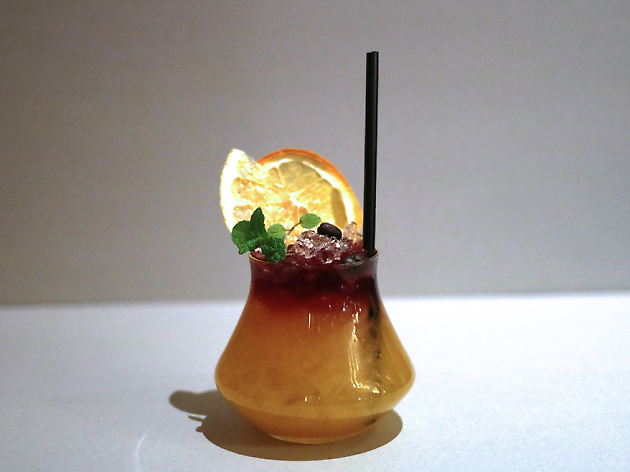 Environment: It's Not Fair
Environmental consciousness is a key factor in every aspect of the Trunk Hotel, from the interiors and furniture to the smart use of ingredients and waste reduction. This colourful cocktail showcases the importance of caring for the environment through the use of ingredients that are usually discarded. Made with dark rum, mango and grapefruit juice, a key ingredient in this drink is the housemade orange oil syrup, formulated using orange rinds that are usually thrown away as waste. Finished off with a dash of red wine, coffee liqueur and slices of dried fruit, this refreshing cocktail will make sure your evening gets off on a good start. ¥1,600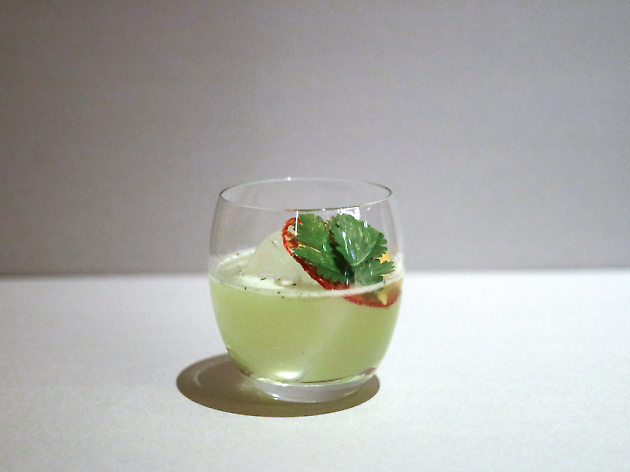 Trunk Hotel seeks out organic, local and nutritious ingredients for their food and drink offerings. The 'Salsa Smash' gives off smokey, spicy notes from the use of jalapeño-infused mescal. In this case, the jalapeño is considered a superfood as the spice is believed to help with the release of toxins from the body. The tipple is topped off with fresh coriander, a slice of housemade dehydrated tomato, and a tortilla chip for that 'salsa cruda' vibe. ¥1,800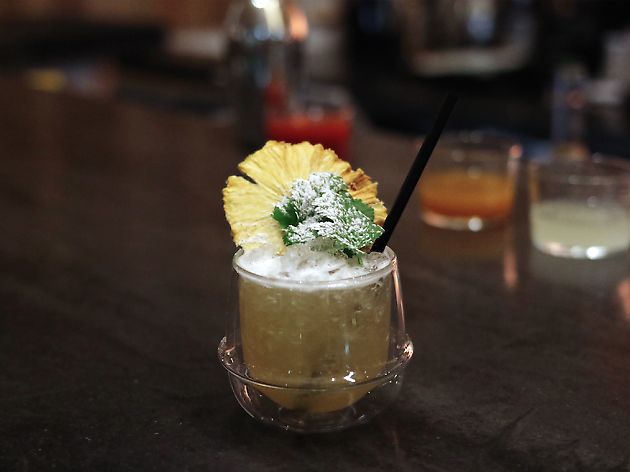 A liquid interpretation of diversity, this special 'My Thai' is inspired by the flavours of Thailand and the original Polynesian-style cocktail with a twist using tequila infused with kaffir lime leaves and lemongrass. A cocktail made for Instagram, the drink is served with a handful of fresh coriander, a beautiful dried pineapple slice that's reminiscent of a flower, and topped off with a light dusting of confectioners' sugar. It's almost too pretty to drink, but goes down nice and smooth. ¥1,800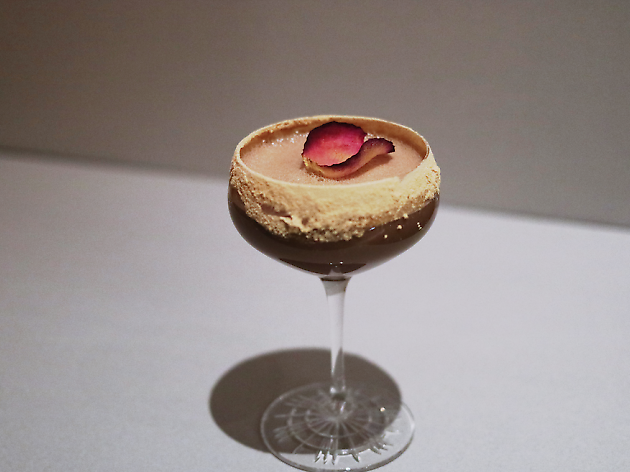 Local first: Gothic & Lolita
Inspired by the fashionable squad of gothic chic and Lolita girls that are commonly seen in Shibuya and Harajuku, this fun drink is like a chocolate milk for adults. The 'Gothic and Lolita' is a mix of soy milk, chocolate and lemongrass-infused gin, finished off with a generous dusting of kinako soybean powder and edible dried roses. Sweet and spicy, this stylish cocktail is a decadent treat that's tasty till the last drop. ¥1,600
More from Trunk Hotel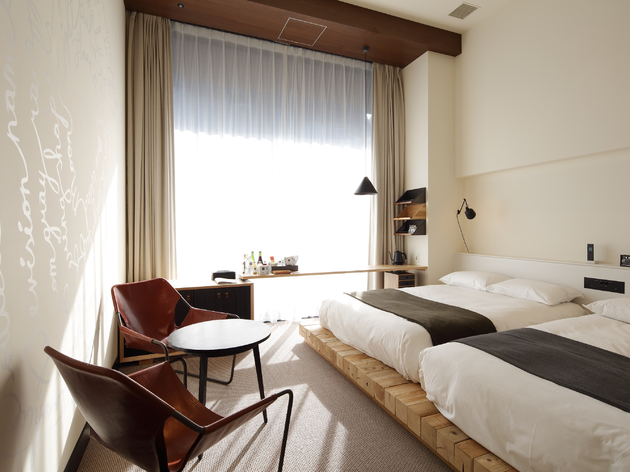 Whether you're in need of a holiday after the holidays or just looking for a convenient location to host an event, Shibuya's Trunk Hotel offers a range of options that can cater to your needs. Located just off Shibuya's trendy Cat Street, this spot is not your average hotel. Here are a few little inside tips you may want to take into consideration before booking your next stay in Tokyo.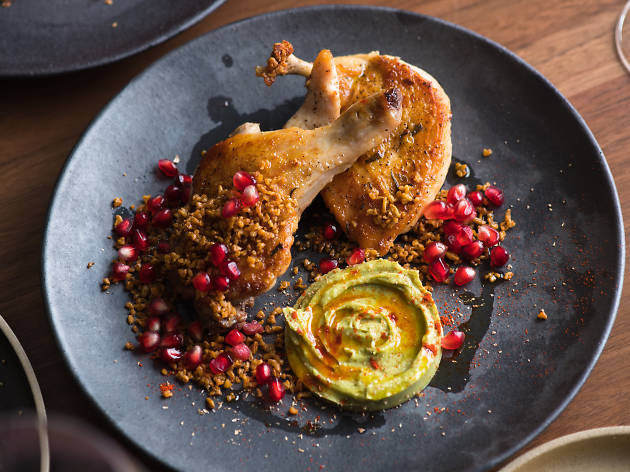 In association with Trunk Hotel Whether you're an avid foodie or just hoping to enjoy a quality meal with friends and family, look no further than Shibuya's trendy Trunk Hotel, situated just off Cat Street between Shibuya and Harajuku. The hotel's lively Trunk Kitchen is a diverse restaurant serving up nutritionally balanced meals with international flair, with influences from French, American and Japanese cuisines.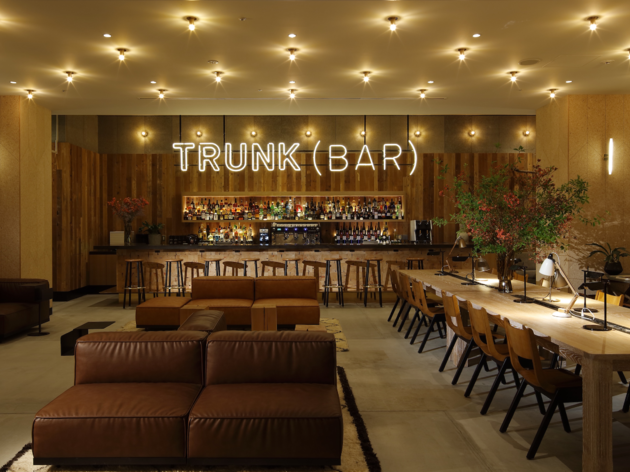 Tucked away just off of Shibuya's Cat Street, the Trunk Hotel is a true hidden gem. Opened in May 2017 and equipped with a bustling bar lounge, the chic hotel offers a relaxing and stylish getaway between Shibuya and Harajuku. Whether you're searching for a place to stay or just a new local hangout, look no further than Trunk Hotel's savvy third space, as the Lounge could very well become your new go-to spot in the city. Here's every reason why you should go and check it out for yourself.