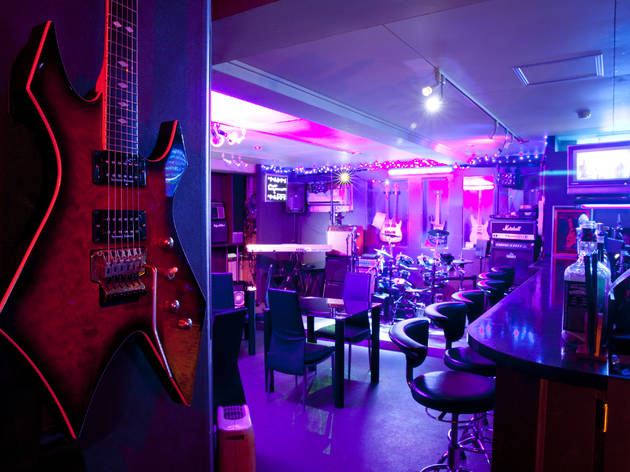 Shinjuku's top rock bars
There are many layers to the allure of Kabukicho, and you might be surprised to discover that old-school rock is one of them. Here's where to go when you're craving Led Zeppelin
Often referred to as Tokyo's red-light district, Shinjuku's infamous neighbourhood of Kabukicho has something of a seedy reputation. Although it's not 'red light' in the way, say, Amsterdam's notorious brothel scene is, it is peppered with host and hostess bars, love hotels and yakuza members, who allegedly control hundreds of businesses in the area.
To walk the streets at night gives one a very stereotypical view of Tokyo – bright billboards shout from every corner; endless rows of stores, bars and restaurants line the streets; eccentric fashion abounds; and very pretty Japanese boys hurry by, most likely making their way to their nightly business of showering single women with champagne and compliments. So it's interesting to know that the area was once a swamp that was developed into a quiet residential area after the Meiji era. The bombing of Tokyo in World War II saw the area being completely destroyed, and after the war there were plans to build a kabuki theatre here, hence the name. Although the theatre never materialised, rows of eateries were developed during the '60s and slowly it turned into the capital's largest entertainment district – and Asia's largest red-light district.
But there is more to 'The Sleepless Town' than sex and yakuza. There's also rock 'n' roll. And satisfying the rock subculture's nostalgia for a bygone era is a host of authentic prog-rock bars that look and sound the part. You can rest assured there's no Bieber here.
Best selling Time Out Offers