Tokyo's best beer gardens
Find your favourite and sip under the sun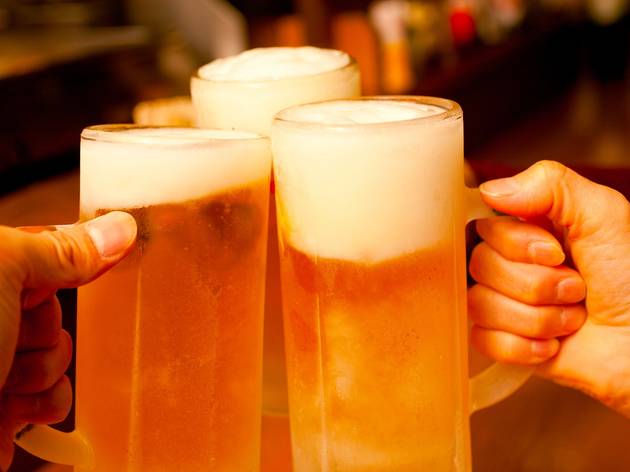 As we say every year, summer just wouldn't be summer without an evening spent idly sipping frosty pints or elaborate cocktails in the open air – after all, what's the great outdoors for if not to be conquered one alcohol-packed drink deal at a time? Starting from Golden Week, city bars, department stores and hotels fling open their roofs and terraces to all of us thirsty Tokyoites, and the beer garden season starts in honest. But how do you, the discerning drinker, find the best settings, the best deals or a boat you can get drunk on? Well, we've prepared this extensive list for you, so go ahead, choose your favourite and grab a pint – be it in a park, high in the sky or on top of Tokyo's most famous mountain.
Tokyo's best beer gardens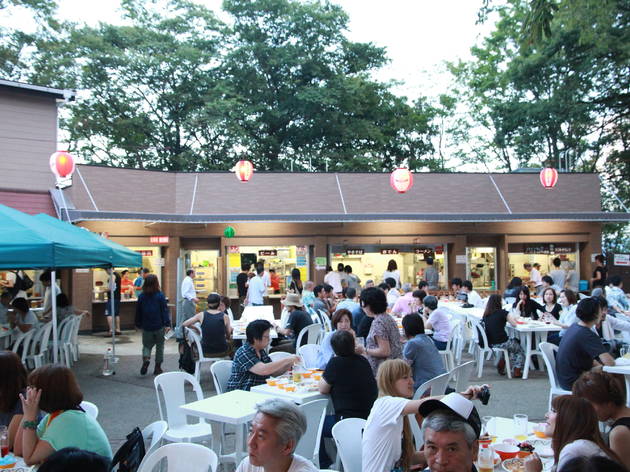 On a clear night, you can gaze out across Tokyo and as far as Yokohama. Mt. Takao's beer garden is located 500m above sea level, and does a good job of keeping hikers well sozzled throughout the summer. The price (¥3,800 for men, ¥3,600 for women) includes a buffet of Japanese, Chinese and Western food – none of it exactly what you'd call gourmet fare – and two hours of free-flowing beer, wine and cocktails.
To say that this place gets crowded at the weekend would be a gross understatement. The garden is open from mid-June to mid-October, and one word of warning: the last cable car departs at 9.15pm sharp. Reservations are taken for weekdays only.
Mt Takao Beer Mount's opening days for 2018 are from June 15 to October 15.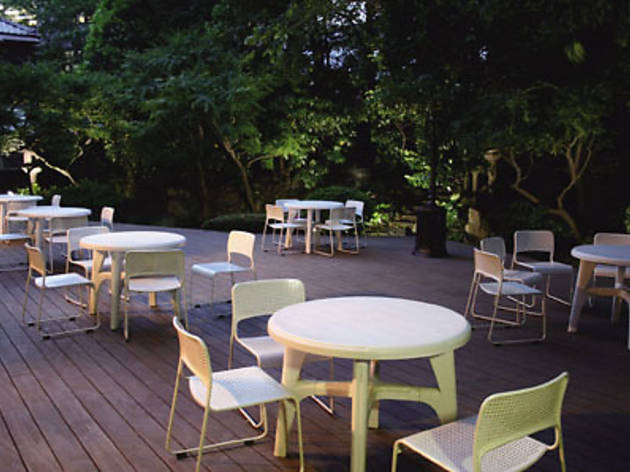 With an outdoor wooden deck, enclosed on all sides by greenery and trees, Tokyo Sanuki Club Beer Garden is one of the capital's classier spots for outdoor boozing. The food's better than average, too, including basashi (raw horse meat), a sashimi assortment and cold bukkake udon noodles alongside the more predictable stodge.
If you reserve for two people or more, you can try the garden's hearty 'Jingisukan' (Genghis Khan) course of grilled mutton and vegetables with an all-you-can-drink course for ¥5,400 per person. All-you-can-drink courses, excluding food, cost ¥2,900, though there's also the option of ordering drinks à la carte (cocktails from ¥450, beer from ¥500).
Sanuki Club Beer Garden's opening days for 2018 are from May 7 to September 30.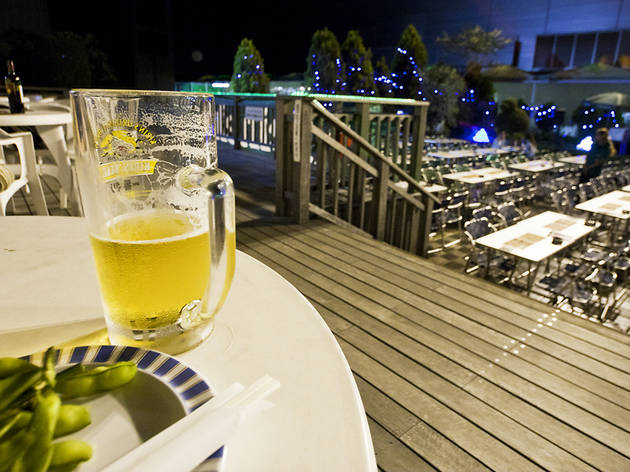 With seating for 250 people, this beer garden on the roof of Tokyu's main Shibuya store is the largest of its kind in the area. Expect the kind of all-you-can-drink offers found at most other department store set-ups: the two-hour deals start from ¥3,980 and include five, six or seven courses of edibles to go with the obligatory Premium Malts suds, highballs and cocktails. There's live music from 7pm on most Tuesdays, Wednesdays and Thursdays.