The lineup for May's Cannes Film Festival and its two parallel competitions (the Directors' Fortnight and the International Critics' Week) has just been announced, and we simply cannes not wait (sorry). Presided over by jury president and Mad Max creator George Miller, this year's edition will see films by heavy-hitters including the Dardenne brothers, Pedro Almodóvar, Jim Jarmusch, Cristian Mungiu, Nicolas Winding Refn, Park Chan-wook and enfant terrible Xavier Dolan – coolly presenting his sixth feature at the ripe age of 27 – while new flicks by Steven Spielberg and Woody Allen will be screening out of competition. The Directors' Fortnight looks equally exciting, featuring new work by Paul Schrader, Alejandro Jodorowsky, Pablo Larraín and Laura Poitras, whose new documentary Risk trails WikiLeaks founder and international man of mystery Julian Assange.
Nicolas Winding Refn's The Neon Demon
Woody Allen's Café Society
Laura Poitras's Risk
Pablo Larraín's Neruda
On the other hand, this will be the first time since 2009 that a Japanese-language film isn't in competition for the Palme d'Or. Hirokazu Koreeda, who won the Jury Prize with Like Father, Like Son in 2013 and competed for the top honour last year with the delightful Our Little Sister, has been relegated to the Un Certain Regard section with his new production After the Storm (Umi yori mo Mada Fukaku), a family drama about a washed-up author trying to redeem his past neglect as a father. The film will be released in Japan on May 21 and stars Hiroshi Abe and Kirin Kiki. Koreeda is joined by countryman Koji Fukada's Harmonium (Fuchi Bi Tatsu), whose Sayonara premiered at the Tokyo International Film Festival last year. Cannes regular Naomi Kawase completes the Japanese contingent, not as a filmmaker this time but as the president of the Cinéfondation and Short Film jury.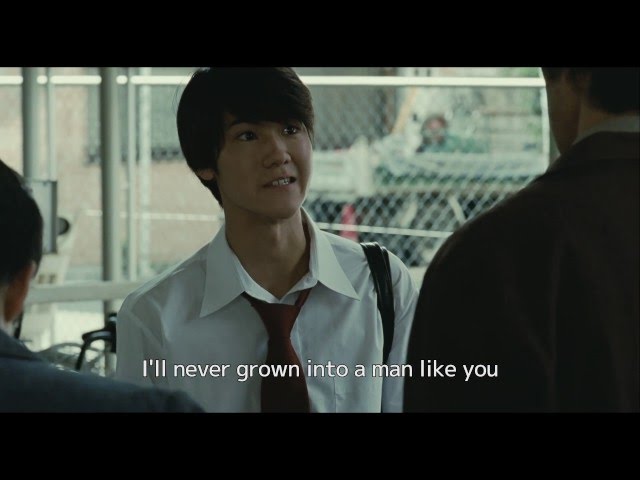 Stay tuned for interviews and reviews in the run up to the grand finale, and also keep your eyes peeled for who will snag the coveted Palm Dog Award, awarded to the best canine actor by a group of international film critics. Sitting in dark rooms all day for two weeks does indeed take its toll on our sanity...
Click here for the full lists of films in Cannes 2016.