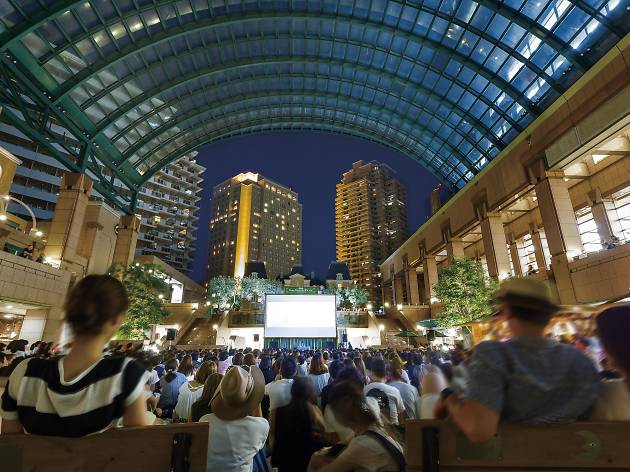 1/4
2016年の会場風景
2/4
『アイリス・アプフェル!94歳のニューヨーカー』ⓒ IRIS APFEL FILM, LLC.
3/4
『ニュー・シネマ・パラダイス』(C)1989 CristaldiFilm
4/4
『シング・ストリート 未来へのうた』© 2015 Cosmo Films Limited. All Rights Reserved
Catch a movie outdoors on a hot summer evening at Ebisu's Garden Place, where screenings start from 7.30pm on 12 August days. The free films will be shown on a big screen set up in the middle of the complex, with the programme including light fare like Irish musical comedy Sing Street (2016), Giuseppe Tornatore's Oscar-winning Cinema Paradiso (1988) and 2014 documentary Iris, which tells the story of 95-year-old New York fashion icon Iris Apfel – uplifting and harmless fun, in other words.