The future of digital animation in Japan
We chat to the guys at Studio Colorido about their cutting-edge technology that's paving the way in anime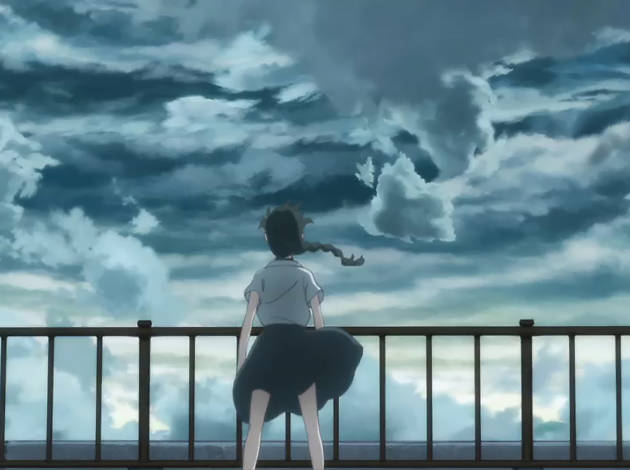 Words by Dai Yoshida

When people imagine what it's like to work at a Japanese animation studio, they usually visualise piles of drawings stacked up high and a group of exhausted-looking creatives who've been working steadily with little pay or sleep. Studio Colorido, however, is bucking the overworked-underpaid industry trend, and its office space looks more like an orderly IT startup with a bright future.
The company, which is set in the regenerated Tokyo Bay district of Tennozu Isle, is an up-and-coming animation studio founded by Hideo Uda. A former corporate planning manager of a large-scale electronics manufacturer, Uda gained experience in the animation industry by working on Gonzo's 'Saikano' and Khara's 'Neon Genesis Evangelion'. After experiencing first-hand the harsh working conditions, Uda vowed to open a studio of his own where employees could work in a more comfortable environment. 'The turnover rate is high [in this business]. This is because of long working hours and low wages; I want to improve this first.' Uda has also had to find a solution to make up for lack of funding, so he branched out into digital animation.
THE DIGITAL FUTURE

At Colorido, one of the youngest and most talented employees is Yojiro Arai. At just 26 years old, he directed the anime 'Taifu no Noruda', which debuted in June this year. Arai began his career as an animator at Studio Ghibli. But even though he was working for one of the most revered animation studios in the world, he felt the need to find an outlet for his overflowing creativity. 'There were things I wanted to do, and in such an already perfected environment I felt constrained.'
Around the same time, Hiroyasu Ishida, known for the independent animation 'Fumiko's Confession', reached out to him. Ishida works for Colorido and invited Arai to the studio. 'Colorido has extensive digital animation know-how, much of it brought in by Ishida. In a way, he is my rival, but I respect him,' says Arai.
Colorido is indeed committed to digital animation. By using liquid crystal pen tablets, they are able to maintain the hand-painted style of traditional Japanese animation while greatly reducing the workload. This has a huge impact on the workplace.
Kentaro Kurisaki, who is in charge of checking the final videos, says, 'One of the features that allows us to be very thorough when it comes to movement is the ability to preview and play back freshly completed work. However, the biggest change that this technology has brought about is the communication between the staff.' Within a traditional Japanese animation studio, work flow is usually as follows: the chief animator first draws the original beginning, middle and end point of motion. Then the head video animator draws the parts in the middle to make the motion smooth.
While this system is very efficient, the downside is that it's very similar to an assembly line; animators find it hard to imagine what their drawn portion will look like when complete. The answer to this problem is communicating through a digital animation system. 'For each section of work, we share and check what the finished product will look like through a movie on the display. Every animator will then have a clear picture of what they need to do before starting work. The digital tools are also helpful when passing on one's work to colleagues,' says Kurisaki.
Kurisaki at work
'Taifu no Noruda' is full of these digital animation techniques. Despite being only 26 minutes long, it has a total of around 18,000 frames. When you realise that the average 30-minute-or-so anime tops out at around 10,000 frames, you get a sense of just how much extra animation they were able to fit in.
Arai describes the film: 'It's a story about two boys who get in a fight and then make up. We want the viewers to get a deep sense of their relationship. We worked hard on the motion, the rain, the wind, and other parts of nature.'
Kurisaki, on the other hand, says that he wants viewers to pay attention to scenes featuring a Colorido speciality: camera mapping. 3D models are pasted onto the background and technology is used to make the characters move around on this background, satisfying fans of both hand-drawn and CG animation. Why is this important? Because while Disney and Pixar have built up a reputation for their 3D animation, Japan's industry has preferred to stick to the old-fashioned hand-drawn style. There is a certain charm to this style that doesn't exist in 3D. And while Colorido doesn't intend to entirely abandon this traditional style, they are definitely paving the way for innovative techniques and technologies that just might lower resistance to 3D anime in Japan. Watch this animated space.
Taifu no Noruda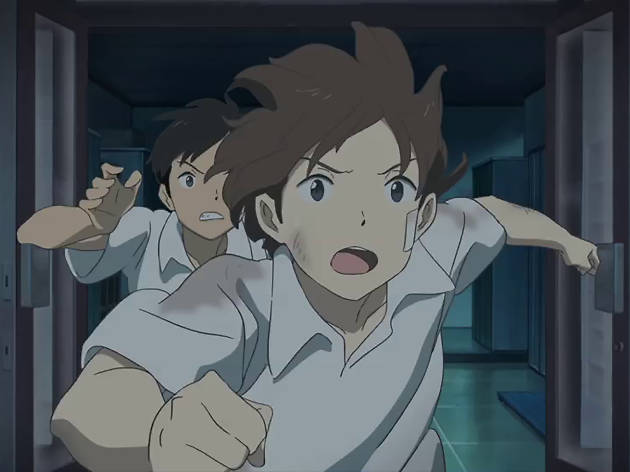 ©2015 Typhoon Noruda Committee
Released in June 2015, this is Yojiro Arai's debut as an anime director. The film is set at a school in Japan where students must wait for a typhoon to pass. Two friends have been arguing when they meet a mystery girl called Noruda and must figure out her connection to the storm. Notable scenes that show off the excellent animation include the two boys running and the depiction of the swirling typhoon standing in Noruda's way.

Photo: © 2015 Typhoon Noruda Committee
Other anime by studio Colorido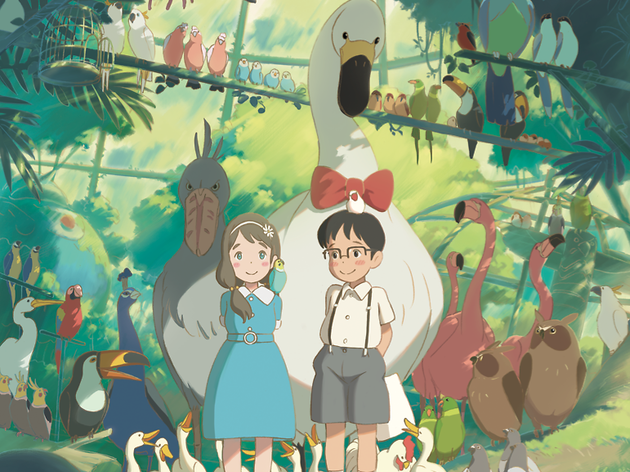 ©Studio Colorido
Hinata no Aoshigure (2013)
Directed by Hiroyasu Ishida, this is the tale of elementary school student Hinata, who secretly falls in love with his classmate, Shigure. One day, the shy and reserved Shigure, unable to make conversation with her peers, transfers to another school. Hinata, desperate to express his feelings for Shigure, sets out to find her.

Photo: © Studio Colorido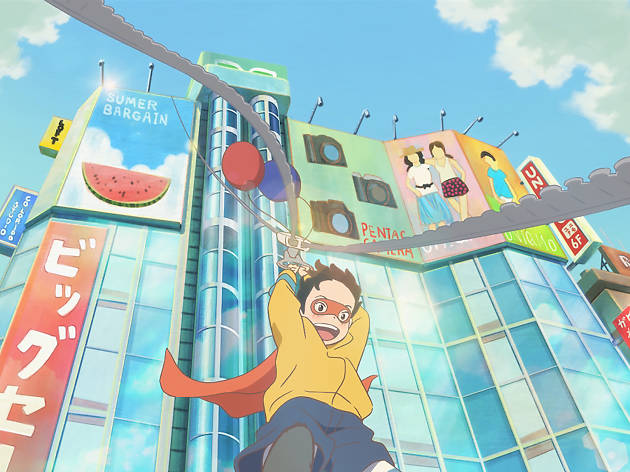 ©YKK Corporation
This commercial was created for the world's largest zipper manufacturer YKK, and has been aired multiple times abroad. The protagonists are a boy and girl who live in a city in the near future, and the ending theme of the ad is sung by famous Japanese band Perfume.

Photo: © YKK Corporation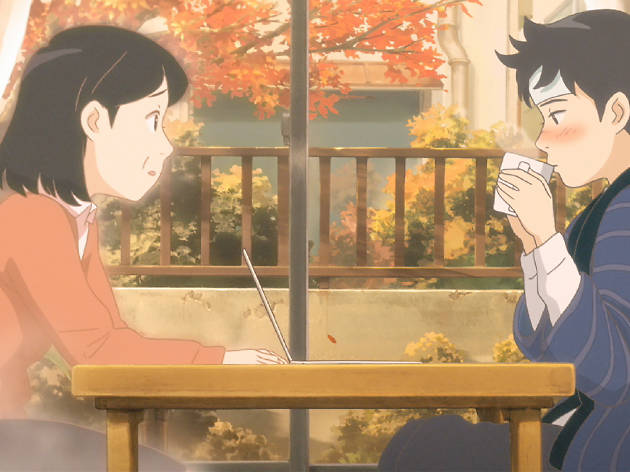 ©Marukome Co., Ltd
A series of commercials for miso and food manufacturer Marukome. The commercials are titled 'Mother and Son', 'Working Away' and 'Supper', with the first one telling the story about the family bonds of parents and children living far away from each other. 'Mother and Son' was directed by Yojiro Arai.

Photo: © Marukome Co., Ltd