Experience both modern and traditional Tokyo at Mitsui Garden Hotel Nihonbashi Premier
Here are 12 reasons why you should stay at the new Mitsui Garden Hotel Nihonbashi Premier, located in one of Tokyo's most historic neighbourhoods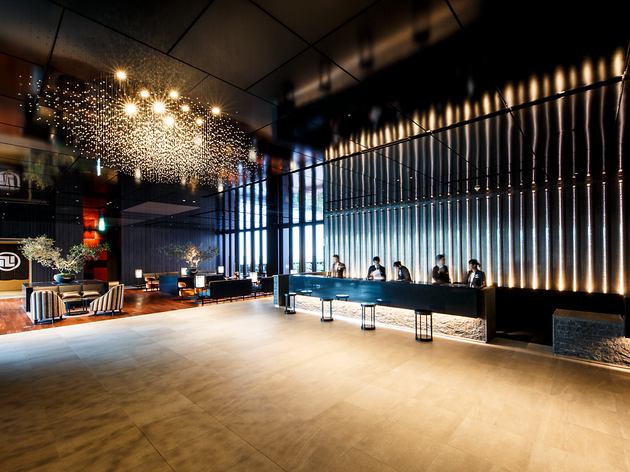 Recently opened on September 13, the brand new Mitsui Garden Hotel is a modern, elegant accommodation set in the historic neighbourhood of Nihonbashi. It's the best place to experience both the contemporary and the traditional side of Tokyo.
Thanks to the hotel's convenient location and proximity to some of the city's best shopping, dining and entertainment outlets, rest assured you'll have lots to explore. Here are all the reasons why you should make this hotel and Nihonbashi the base for your next holiday.
For more information on Mitsui Garden Hotel Nihonbashi Premier, visit here.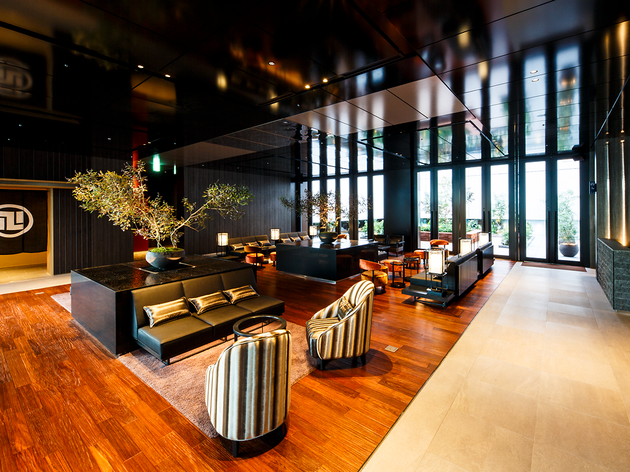 Hang out at the lobby lounge
As soon as you arrive at the hotel lobby on the ninth floor, you'll be welcomed by the spacious check-in area, which opens out to the guest lounge. Whether you need a seat to relax or organise your travel plans, this is an ideal place to wind down. You can also access the free wi-fi and stay connected throughout the hotel. Need a breath of fresh air? Just step out to the alfresco garden that's next to the lobby lounge.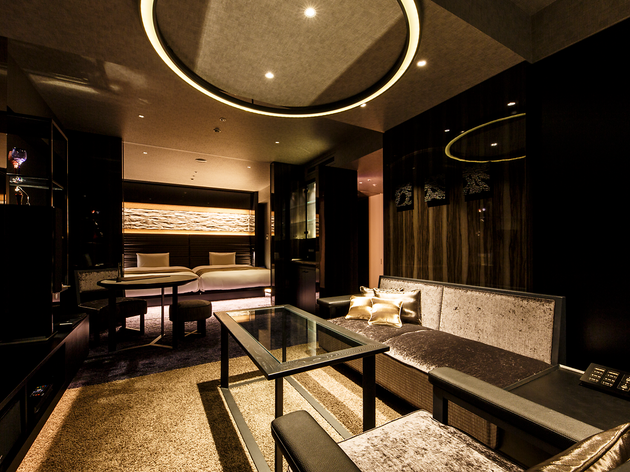 Luxe it up in a premier twin guest room
Oh the sweet life! Add a touch of luxury to your time in Tokyo with a stay at the hotel's premier twin room. There are lots to love here, from the super cosy beds and spacious living area to the walk-in closet and fully-equipped bathroom featuring a large bathtub and rain shower. You'll also enjoy the gorgeous details in the room, such as the Edo Kiriko glass accents at the entrance and the high-tech electronic blackout shades to help you get a restful sleep. Leave your toiletries at home as you'll find premium amenities in the bathroom; these skin and body care products are accented with sparkly gold flakes and sourced from a local shop in the 'hood.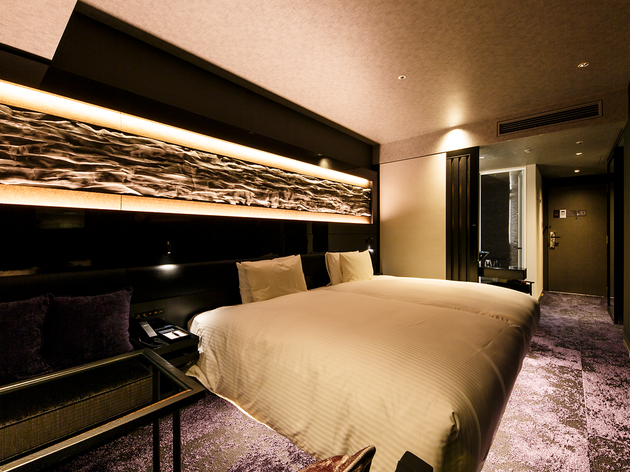 Stay in style in the superior twin guest room
Put your feet up and relax in a superior twin guest room that has everything you need for an enjoyable stay in the capital. There are comfortable beds, a sitting area with cushy chairs and a spacious closet. The contemporary, open-concept washroom also features all the amenities you need, plus a roomy bathtub and shower area to refresh yourself after a long day out.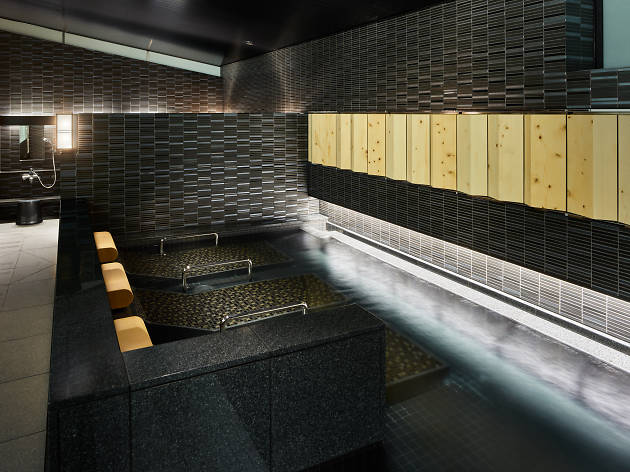 Have a soak in the public bath
Open to in-house guests, Mitsui Garden Hotel's relaxing bath caters to both men and women. Here you'll find a soaking space where you can lie down, rest your head on cypress wooden blocks and take in the calming aroma of the natural wood. Open bright and early for those who want to start their day with an invigorating soak, you can enjoy the bath between 6am to 9am and later in the afternoon from 3pm to 1am the next day.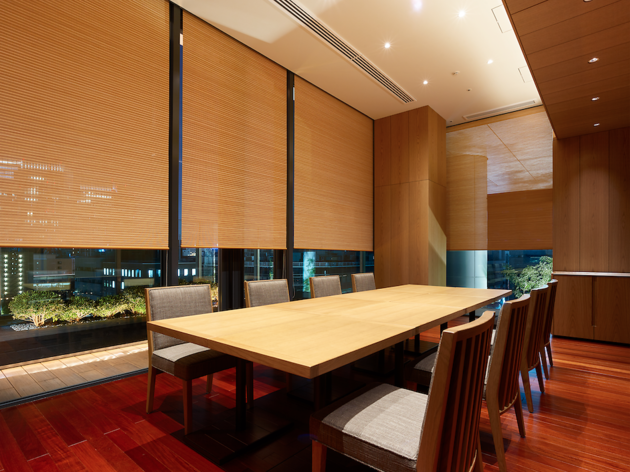 Dine on fine Japanese cuisine at Asada
Feast on some of the finest Kaga-style Japanese cuisine at the in-house restaurant, which is an offshoot of the historic Asada in Kanazawa. With its origins dating back to 1867, Asada has a rich heritage and was once a popular inn before evolving into the famous restaurant that it is today. Specialising in kaiseki cuisine from the Kaga region, it features five different dining rooms and a spacious counter that looks out to the scenic streets of Nihonbashi. Each dining room is named after one of the five colours featured in the Kutani dishware from Kanazawa, which are used in the restaurant: sou (green), kou (yellow), murasaki (purple), ai (navy) and akane (red). Even if you can't make it for lunch or dinner, try out their breakfast service to get a taste of the restaurant's signature style of cooking.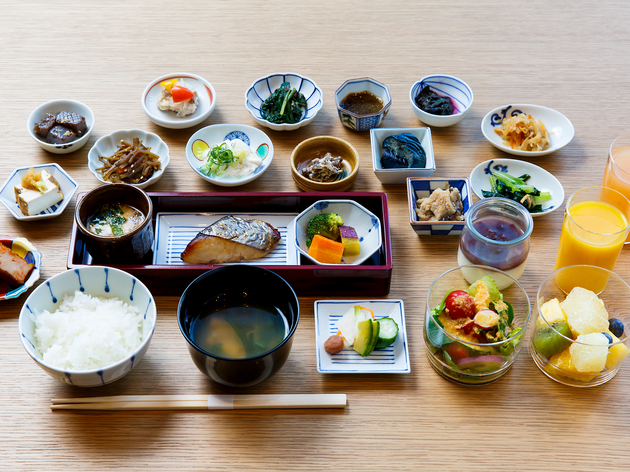 Start your day on a delicious note
What better way to start your day than with a hearty breakfast, and the morning buffet at Asada will surely have your mouth watering. Featuring all sorts of small Japanese dishes like tsukemono (pickles), nanban chicken, mozuku (seaweed salad) and tamagoyaki, it's the perfect way to sample a variety of dishes without filling up too fast. Don't forget to pair them with rice (or porridge), miso soup and grilled fish for a complete meal. The buffet also features Western options, such as freshly baked pastries (brown sugar croissants!) bacon, sausages, yogurt and fresh fruit salad.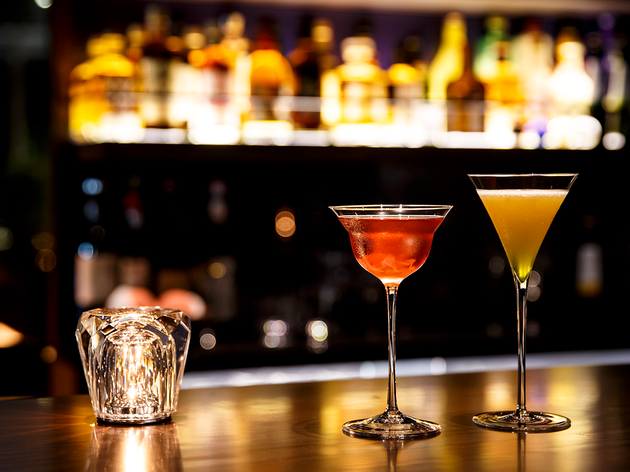 Enjoy a drink at Bar Matsu
Need a drink? Head on over to the hotel's gorgeous Bar Matsu, which overlooks the streets of Nihonbashi. As soon as you walk in, you'll be greeted by a stunning dried bonsai centrepiece, suspended in mid air between the bar counter and the spacious seating area. For drinks, take your pick from classic cocktails to an inspired selection of signature creations, including the special house cocktail that's made with ginger beer and rose confiture. You'll also want to check out one of the three drinks inspired by the Japanese ranking system of 'matsu take ume'.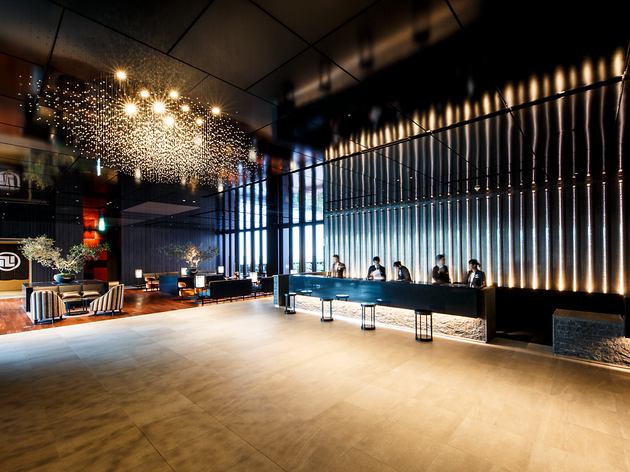 Location, location, location
Accessible directly from either the Mitsukoshimae or Shin-Nihonbashi Station, the hotel's location doesn't get much better than this. Furthermore, it's only an easy 11-minute walk from Tokyo Station – it won't break the bank even if you decide to take a taxi. Since the hotel is surrounded by several train stations, this means you can easily commute to Tokyo's most popular districts for a day of sightseeing, such as Ginza, Shibuya, Shinjuku, Akihabara, Asakusa and Ueno.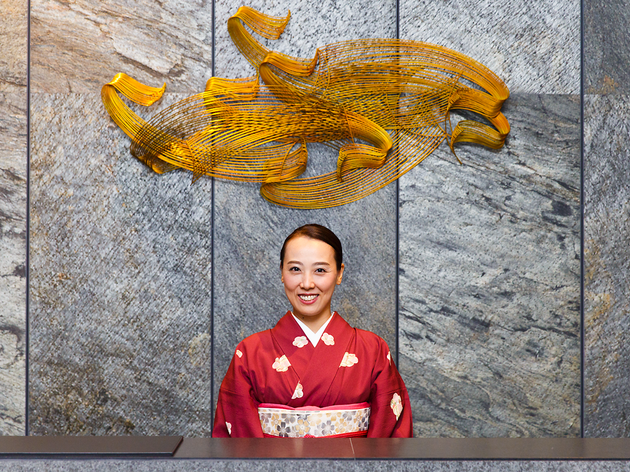 Get help at the information counter
On the first floor of the hotel building you'll find an information counter with helpful staff who are ready to assist you. With the service available in both English and Japanese, the staff can guide you around the Nihonbashi area as well as arrange activities with the Nihonbashi Information Tourist Center. During check-in (3pm) and check-out (10am) times, you'll also find certain members of the staff dressed in kimono, who will gladly escort you to or from the hotel lobby and assist you with any further enquiries.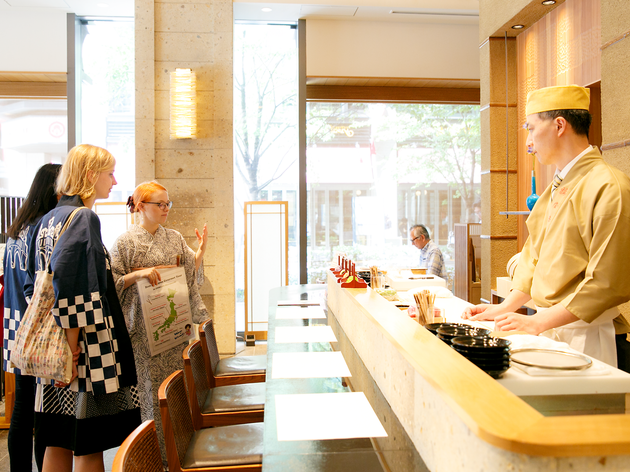 Join the Best of Japan Gourmet Tour
Want to experience Japanese culture but don't know where to start? Thankfully Mitsui Garden Hotel is located just minutes' from the Nihonbashi Tourist Center at the basement of Coredo Muromachi 1. Here you can participate in interactive activities and tours that will show you the best of Tokyo and the Nihonbashi area. Sign up for the Best of Japan Gourmet Tour and eat your way through a number of Japanese specialities in the Coredo Muromachi shopping area. For ¥1,000 per person (¥500 for kids), you'll go around with a knowledgeable guide who can help you with any food-related questions. Taste everything from traditional Japanese sweets and tsukemono pickles to sweet potato snacks and unique seaweed treats. You'll even get a little souvenir to take home at the end of your tour.
For more information visit here.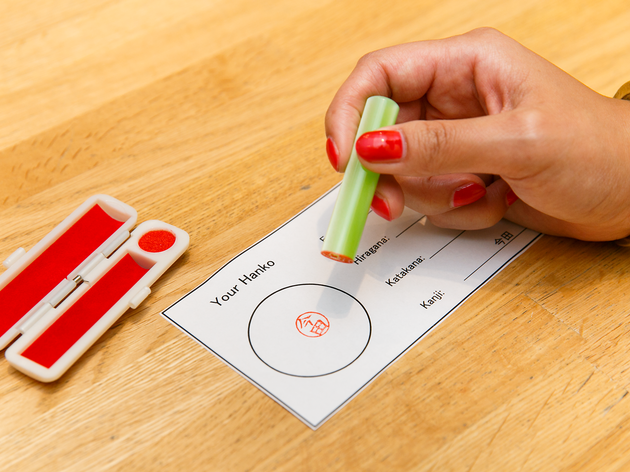 For a personalised souvenir, sign up for this hanko (personal seal) making experience. Used by all Japanese to sign documents (in place of a signature), a hanko is a stamp with your name carved at the bottom. At the Nihonbashi Information Center, you'll be guided through a fun process to make your very own hanko, starting with an explanation of how it's used and its history, before actually sitting down to choose the design. Options include writing your name in katakana, hiragana, or even choosing kanji characters for your name based on the sound and meaning. An hour later, you'll get your very own seal, complete with a cute case and ink stamp so you can start using it immediately.
For more information visit here.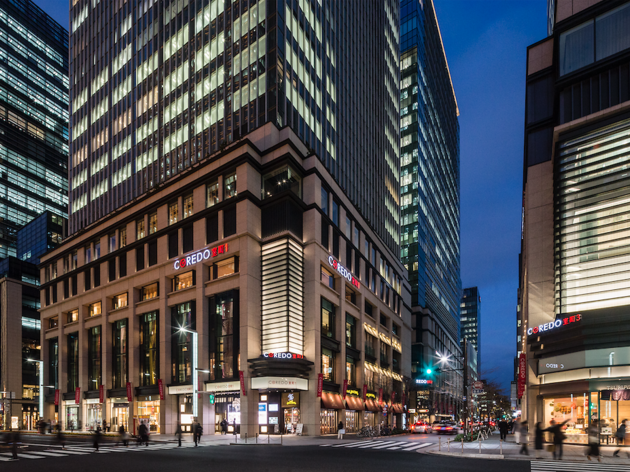 Looking to buy some great souvenirs and delicious treats while you're in Tokyo? Well, you're in the right place as the Mitsui Garden Hotel is located just a few minutes' walk from Nihonbashi Mitsukoshi (Japan's oldest surviving department store) and the three Coredo Muromachi buildings – all of which feature a plethora of shops, restaurants and entertainment outlets. If that's not enough, go explore the streets of Nihonbashi and you're sure to come across unique boutiques and special finds.