Five reasons why Mayu Tokyo Woman is perfect for solo female travellers
Catering exclusively to women, this new capsule hotel lets you grab a good night's sleep in a comfortable and affordable cocoon-like pod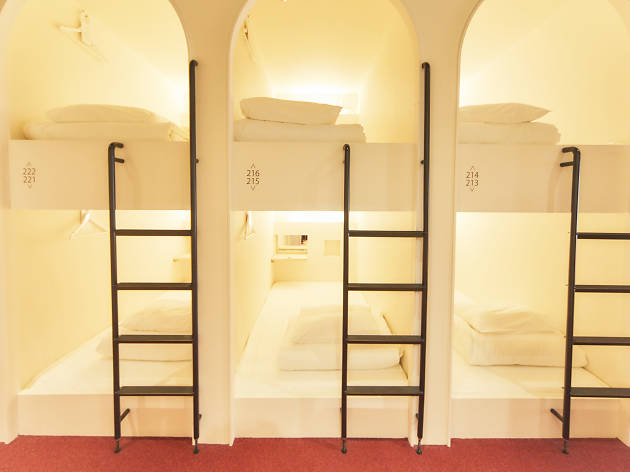 Move over salarymen, there's a new women-only capsule hotel in town. Located in Hatchobori in eastern Tokyo, just one stop away from Tokyo Station (on the Keiyo Line), Mayu Tokyo Woman is a stylish alternative to a backpacker's hostel or a business hotel. Mayu, named after the Japanese word for 'cocoon', provides a safe and warm space where female guests can rest and rejuvenate with peace of mind.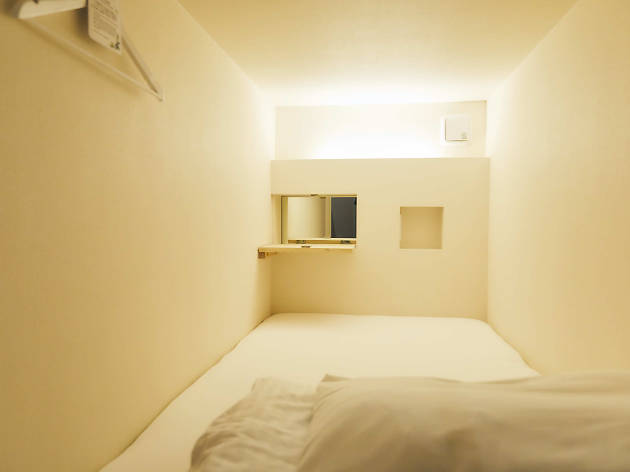 Photo: Daiki Suzuki
It's not your typical capsule hotel
Instead of the tight squeeze and garish fluorescent light atmosphere of those notorious all-male hotels, Mayu's beds, or what it calls 'pod rooms', have warm lighting and high ceilings with plenty of headspace. The mattress, similar to those found in luxury hotels, will ensure a good night's sleep. All 120 rooms are equipped with electrical outlets, a safe box that opens to reveal a face mirror, and a rolling screen for privacy. Packing light? Don't worry, Mayu has everything a stylish woman would need for a good night's sleep. A towel, pajamas, slippers and toothbrush are provided on arrival.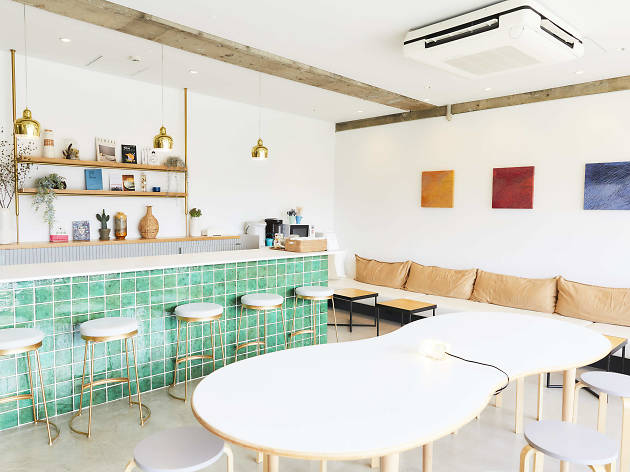 Photo: Daiki Suzuki
It features cool Scandinavian design in the middle of Tokyo
The fifth-floor lounge is decorated in a neat and bright Scandinavian style, a relaxing contrast from the hustle and bustle of downtown Tokyo. Guests are welcome to bring in their own food and spend the night working with the free wi-fi. Mayu recently renewed their lounge to encourage socialising and communication among the hotel guests. Perhaps the best part of the lounge is the outdoor balcony. Overlooking a quiet residential district, the balcony is a great place to feel the breeze and unwind after a long day.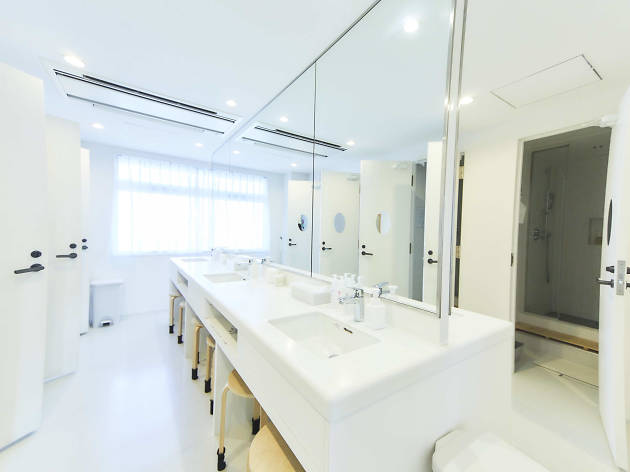 Photo: Daiki Suzuki
It's a safe space for female travellers
Mayu has a strict women-only policy, both for guests and employees. Guests can keep their valuables either in the locked safe box in their pod or in a personal, luggage-sized locker. Safety is the last thing guests have to worry about since Mayu ensures complete security. There are automatic locks on all doors and if there is an unlikely case of an emergency, security will immediately arrive. Check-in begins at 5pm but guests are welcome to leave their luggage at the front desk.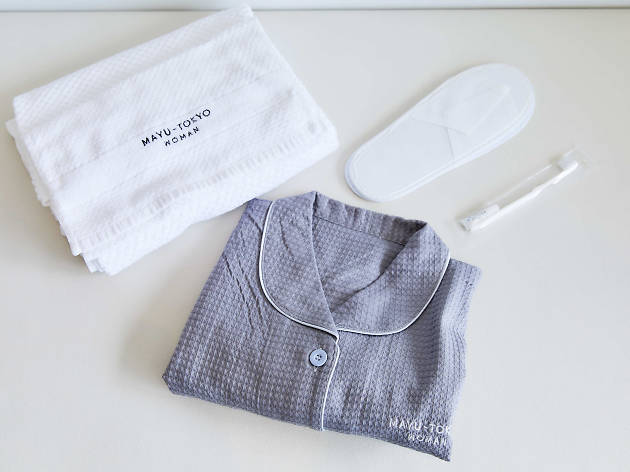 Photo: Daiki Suzuki
It offers luxury hotel service at an affordable price
It can be difficult to find hotel rooms for single travellers in Tokyo. Backpacking hostels can be too noisy while regular hotel rooms are pricey for those travelling solo. Mayu provides an in-between with shared spaces but also with luxury products and atmosphere. Organic soaps are available in the showers and guests can use the spa-like facial lotions in the armoire. Hair irons and blow dryers are provided so guests visiting from abroad don't have to lug their electronics overseas. The soft linens in Mayu are cleaned nightly and a far cry from the scratchy blankets found in hostels. The prices for a pod room at Mayu start at ¥3,500, with discounts for longer stays and for reservations made 14 to 45 days in advance.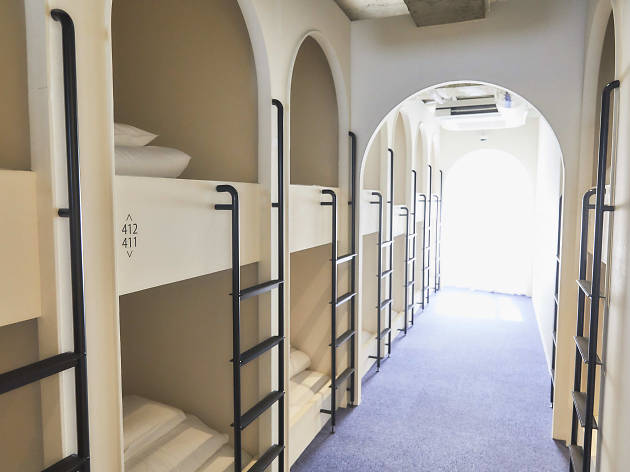 Photo: Daiki Suzuki
You'll have easy access to Disneyland, Tokyo Dome and Ginza
Located just four minutes' walk from Hatchobori Station (B4 exit), Mayu provides easy access to everywhere in Tokyo. Since it's only one stop from Tokyo Station, it's perfect for a quick overnight stay before catching an early morning bullet train. Guests can easily walk to Ginza for the best shopping in the city or to Tsukiji, home to some of the freshest seafood restaurants. Maihama, home to Tokyo Disneyland and Disney Sea, is just a 15-minute train ride away. Tired after dancing at a concert? Don't worry: Mayu can house you for the night.
For more information, see the official website.
About the hotel
Catering exclusively to women, Mayu Tokyo Woman is an inspired take on the capsule hotel trend. The five-floor property has 120 clean and cosy 'pod rooms', a far cry from the all-male capsule hotels of yore. Each pod starts at ¥3,500 and is equipped with a charging outlet, a safe box (with a convenient face mirror) and a rolling screen for privacy. The common shower, on the other hand, provides organic soaps and shampoos, while the mirrored armoire features hair dryers and hair irons. To make your stay more comfortable, Mayu also supplies you with an amenities kit: toothbrush, slippers plus a towel and nightwear set.
The Scandinavian-decorated lounge on the top floor has a cool, communal atmosphere where you can bring your own food and relax on the outdoor terrace. Mayu Tokyo Woman is located besides Hatchobori Station, which gives you easy access across eastern Tokyo. Moreover, Tokyo Disneyland is just a 15-minute train ride away. Mayu comes from the Japanese word 'cocoon', and the hotel has managed to recreate the intimate aesthetic of a small, but comfortable, home.