Rainbow weddings are on the rise in Japan
We meet the American same-sex couple who celebrated their marriage with a traditional Japanese ceremony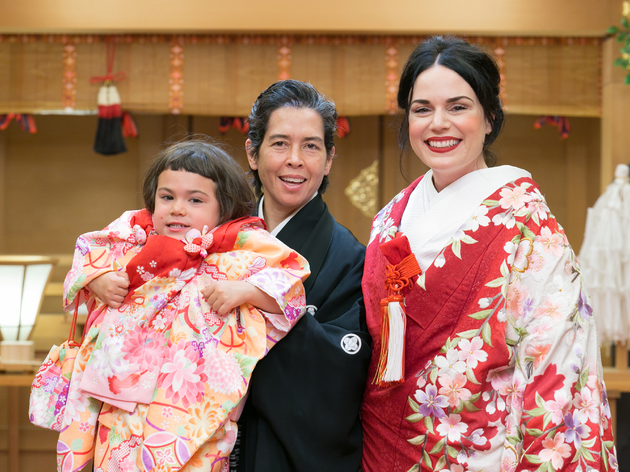 By Yuki Keiser
Same-sex marriage may not be legal in Japan just yet, but institutions and facilities that organise LGBT weddings – from Shunkoin Temple in Kyoto to Tokyo's Disney Sea – have been rapidly increasing on these shores over the past few years.
This trend can be seen as part of a larger movement towards equal rights in Japanese society; one that in 2015 saw both Shibuya and Setagaya wards, followed by other municipalities elsewhere in Japan, start issuing 'partnership certificates' to same-sex couples.
In such a changing climate, it's only natural that businesses focusing on LGBT weddings have begun to pop up. Among the more noteworthy pioneers are Equal Wedding Japan, who specialise in serving LGBT couples, and Okinawa's Kafuu Resort, who have set up a website especially for LGBT customers. This would have been out of the question only a few years ago.
A traditional Japanese ceremony in sacred surrounds
We recently sat down for an interview with Michelle and Malia, an American lesbian couple who celebrated their wedding in Japan this past August. Malia, born to a Japanese mother, is an entrepreneur and martial artist whose businesses include Thee Parkside, a music venue in San Francisco. Michelle manages Barrow, a popular hair salon and even counts a few celebrities among her clients. Their daughter River, who was also in attendance, was born a year and a half after the two first said their vows in the US back in 2011.
Malia, who visited the country as a teenager and started collecting Hanshin Tigers merchandise after being turned into a fan of the Osaka baseball team by her Japanese grandfather, has always had a special place in her heart for Japan. Having hoped to travel here for a while, she and Michelle made their dream come true this year – a fitting celebration for their fifth anniversary. The aforementioned Equal Wedding Japan then helped them organise a traditionally Japanese ceremony at the Hyatt Regency Osaka's wedding chapel.
Michelle, Malia and River in Tokyo
Lifelong memories
'Our wedding five years ago was in the US, so we wanted to have a Japanese ceremony in Malia's family's country this time', recounts Michelle. 'The kimonos were so beautiful and the attention to detail was amazing, everything was very well thought out. It was the kind of ceremony that could only be experienced in Japan.'
'In addition, having our daughter River with us was also very special – a memory together like that will last a lifetime. Our daughter thinks she too got married in Japan and is telling all of her friends about it! For her, Japan is grandma's country and the birthplace of Hello Kitty [laughs], so she was delighted from start to finish.'
Celebrating 'Diverse Family Day'
We also discussed raising a child in San Francisco, Michelle and Malia's home and a city often referred to as the most LGBT-friendly in the world: 'We're living in a bubble, surrounded by so many other LGBT families in the area. In River's school, there are four other kids from families like ours just in her class. The school also celebrates "Diverse Family Day" every year. In San Francisco, a lot of schools do that. LGBT families no longer stand out.'
However, even in such an ideal environment, minority families can still face problems: 'On a day to day [basis], it is pretty smooth, but we have had people make comments to us on the street – only twice, though. I don't really worry that much, but we started having a dialogue about how to handle things like that going forward. For example, do we or do we not talk about the donor in front of River? People often ask if River looks more like her mum or dad. We just answer "River has two mums!"
A do-it-yourself pregnancy
Michelle and Malia get together to eat with eight fellow lesbian mums every month. Their friends have children between the ages of two and nine, conceived in various ways: 'In San Francisco, sperm donation is common. I would say around me, the rate of anonymous versus known donors is around 50-50. We hoped for River to be of the same ethnicity as Malia, so we contacted a friend with Japanese ancestry and asked for a donation.'
'Plenty of people prefer an anonymous donor, as that reduces potential troubles later on, but we purposefully picked a trusted friend. It's easier and free, too! My doctor said "as long as you have fresh and healthy sperm, you can do it at home." I kept track of my ovulation cycles, asked our friend to put the sperm in a syringe, and then had him run over with the syringe in his armpit to keep it at body temperature.'
'As long as you use it within 20 minutes, it works. So I got ready on the bed and had Maria inject the sperm right away. We kept at it for around three to four months, and one day I was pregnant. This DIY method is free, and I recommend it to those who aren't able to visit a hospital.'
Back to Japan
Michelle fell in love with Japan after her visit: 'The wedding was obviously my favourite part, but we enjoyed every single day of our stay. Everything was beautiful, and Tokyo, despite its size, was so organised and peaceful – that was really mind-blowing. I was impressed by the friendliness and politeness of the Japanese, and the edgy fashion, too. I'd love to celebrate our tenth anniversary in Japan!'
'The three of us have travelled quite a bit together, but in the past on the plane and at immigration, people would always assume I am the mum. We would never be treated as a family. But this time, the immigration officer at Narita called the three of us "a family" – for the first time! I don't know what that person meant or thought at the time, but I was so happy regardless.'
Families like Michelle and Malia's will doubtlessly become a more common sight in Japan in the run-up to 2020 and beyond. While hoping for progressive legal changes, we'll be sure to continue covering the debate on same-sex marriage here at Time Out Tokyo.
Michelle, Malia and River in Tokyo
Yuki Keiser is a Japanese cultural consultant and language coach. She is also the editor and founder of Japan's first lesbian online magazine Tokyo Wrestling, and author of Japan's first book on bois ('Tokyo Bois!').
Read up on the state of LGBT film in Japan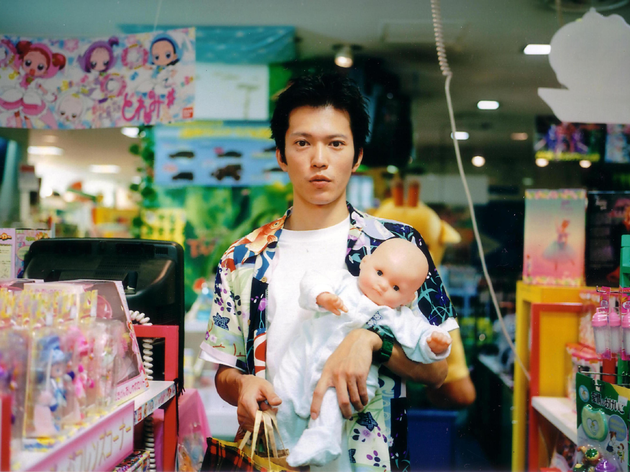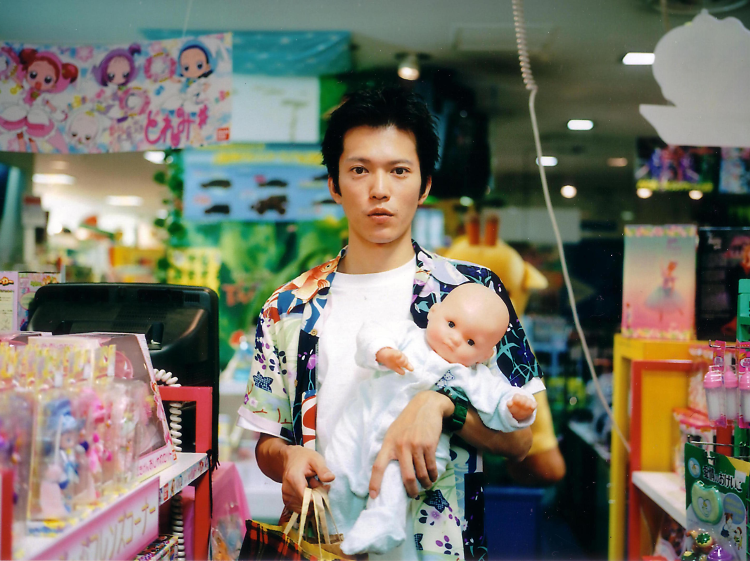 How the history of 'queer' films in Japan reflects society's changing attitude to LGBT issues