Interview: Ego-Wrappin'
Growing old, staying bold – Yoshie Nakano and Masaki Mori are celebrating two decades of making music together this year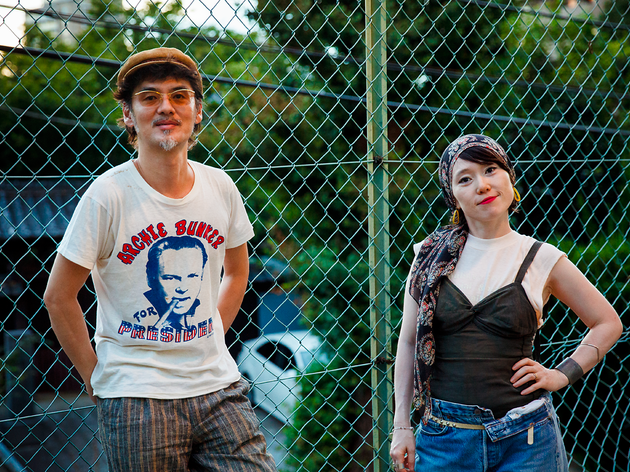 Formed in Osaka in 1996, Ego-Wrappin' – vocalist Yoshie Nakano and guitarist Masaki Mori – are marking their 20th anniversary this year. That's an exceptional feat for a band that have made progress all on their own, evolved musically and managed to reach an extremely diverse audience while remaining commercially viable.
While some of their songs are hits, widely recognised in living rooms across Japan as the theme songs of popular TV shows, they also have many more discerning fans, including music industry heavyweights.
The duo's longevity could be attributed to their reluctance to stand still. Ego-Wrappin's music is constantly evolving, leaping from jazz to rock, Showa-era folk to soul, but all cut through with a natural pop sensibility that appeals to the masses.
The genre-hopping is not a carefully crafted career move – it comes to the band naturally. 'When working with Nakano, there's nothing conceptual,' says Mori, who composes the band's songs in addition to playing the guitar. 'It's not like I say "Let's get together and ska." That's because Nakano has the natural talent to give any music her own twist. The possibilities feel limitless.'
Mori's ideas sound simple for a man responsible for the general direction of the band. 'I'm fascinated by the mood that lies outside of the manners [of rhythm and harmony, or the conventions of ska, rocksteady and jazz]. I think it can be the personality of the performers, or the way they compose themselves, that makes the mood.'
In 2013, the band who made a career of surprising people pulled off their most startling reinvention yet. That year's album Steal a Person's Heart saw the poetic abstractness and wordplays of the band's earlier albums stripped away and replaced with more direct and honest expressions of sadness and shock.
'The earthquake of 3.11 was a huge influence,' says Nakano, who writes the band's lyrics. 'We were born after the war and don't know what it was like, but the aftermath led to the kind of divisions that war would. I think we should never forget that event. The terrible situation on the ground left a strong impression. I guess I grew up a bit as a result of that earthquake. [Since then] I have found that I'm better at expressing intimate emotions such as love.'
Nakano, true to her identity as a singer as well as to her emotions, is complemented by Mori and his careful consideration of the band's future – a relationship that maintains the subtle balance between the two.
Nakano's entire way of being hints at a certain discomfort with society. Her words 'I fear that the space between white and black is increasingly being excluded. Grey should be allowed to be grey,' expressing her frustration with daily life, aptly capture her perspective that's turned into beautiful lyrics and melodies, giving Ego-Wrappin' a distinct flavour that remains difficult to pin down.
Now a main stage staple at Fuji Rock, the nation's most influential music festival, Ego-Wrappin' are celebrating their 20th birthday in style – with huge gigs in Taiwan and at the Budokan (November 27, sold out), which in some ways remains Japan's most revered concert venue. Even after two decades, the band have no plans to retire. 'We need to keep creating music that we think sounds cool,' says Mori. 'That's the only way to keep going: release, release, repeat.'
'I hope our music ages well,' adds Nakano. Although she jokes that they might not fare so well. 'We may end up sleeping for 30 minutes during a gig... The crowd will be like, "Look, Mori's sleeping!" I think that's the ultimate goal of entertainment. An audience waiting for the performer on stage to wake up.'
Explore the jazz scene in Tokyo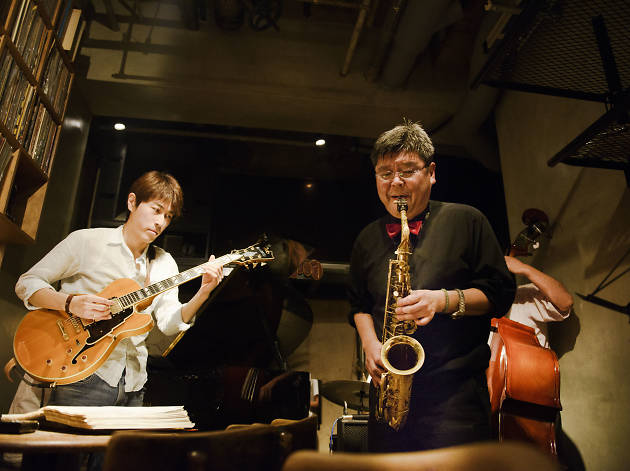 Not sure where to get your groove on in Tokyo and surrounds? Let us show you the way