Interview: Keiji Yamagishi
From '80s Nintendo legend to contemporary chiptune composer, Keiji Yamagishi is back in the music game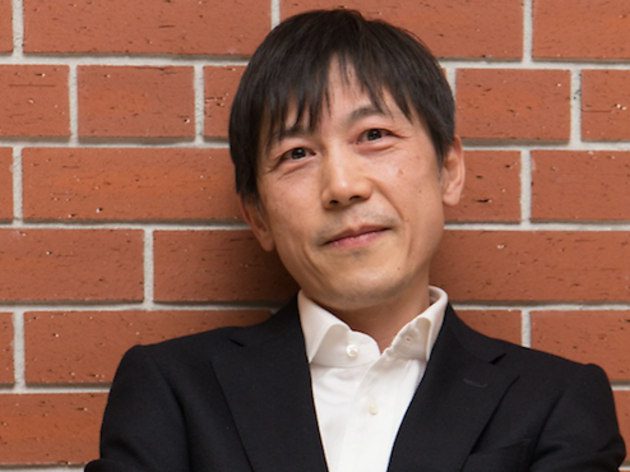 Interview by George Art Baker
Back in the '80s, Keiji Yamagishi established himself as one of the pioneers of early video game music (VGM), composing prolifically for the company Tecmo. As a composer working on games for the Nintendo Entertainment System (NES), he made revered soundtracks for 'Ninja Gaiden' (1988) and the 'Captain Tsubasa' series (1988-1992). At a time of 8-bit audio and cartridge-based games, he faced daunting technological challenges that would make most modern composers run a mile. But he responded innovatively, designing his very own NES audio driver and also sampling real audio (into 8-bit!) to create new lo-fi sounds to work with.
Now, after taking a lengthy hiatus from music, Yamagishi is back on the scene thanks to a blossoming global fanbase and the renaissance of chiptune music. He's working with VGM label Brave Wave alongside the likes of Yoko Shimomura ('Kingdom Hearts') and Manami Matsumae ('Mega Man'). We caught up with him fresh off the release of his second solo album, Retro-Active Pt. 2, which is the perfect soundtrack for overcoming those residual winter blues.
What was the first soundtrack you ever made? What unique challenges did you face?
The first soundtrack I ever directed was 'Tsuppari Ozumo (Shoving Sumo)' by Tecmo. I had only just joined the company and initially they hadn't planned for me to direct it. However, for various reasons, it suddenly fell into my lap. I still didn't really know much about making game soundtracks at that time, so I just tried to make music that would make the game more fun to play. I remember finding it difficult to imagine what kind of music would suit a sumo game. I eventually settled on a comical, Japanese style and I'm pretty happy with the way it turned out.
Who were your heroes when you started out as a composer?
My absolute favourite artist is Prince. The songs, the performance, the dancing, in every aspect I think he's a genius. As a composer, I've always liked Brian Wilson of the Beach Boys, his melodies are wonderful.
How did working with Brave Wave on the 'Retro-Active' trilogy come about?
One day I suddenly received a Facebook message from Mohammed Taher, the founder of Brave Wave, saying, 'I'm a big fan of your work.' It all started from there. At the time I never thought that Brave Wave would turn into a fullblown record label. Their success is driven by Mohammed's love of music and his respect for the artists. I owe him a lot. If it hadn't been for him, I never would have thought of making music again.
Have you had to change the way you work over the years?
I don't feel that I've changed too much, but due to the evolution of music software, there is so much more I can explore by myself these days, so composing takes longer than it used to. Things were more limited back in the '80s; now we have MIDI sequencers and a lot more memory to work with. Because the technology is more complex now, I spend more time mixing and being creative with the arrangements.
Do you have much correspondence with fans from other countries?
Yes, almost 100 percent of my fans are from overseas. Even today, I'm completely unknown in Japan. [Laughs]
Your music seems very energetic and positive. What inspires you to make this kind of sound?
That's a good question. I'm better at making these kinds of songs, but I'm not sure why really... I suppose I'm just naturally upbeat, as a person!
Is there a track on Retro-Active Pt. 2 that really stands out for you?
Personally, I like 'Total Escape', my collaboration with Ryuichi Nitta. Making a collaborative work with other composers is always challenging, but when it goes well it's really fun.
You've sometimes written under an alias. Could you shed a little light on that?
Yes, at college I had the nickname 'More Yamasan', so I used that name for Tecmo's NES release 'Ninja Gaiden'. I'm also a big American football fan, so for 'Tecmo Bowl', I used the name 'K.Y. Jet' to express my fondness for the New York Jets.
Yamagishi composed the soundtrack for Tecmo's classic game 'Ninja Gaiden'
What's rocking your iPod at the moment?
In terms of Japanese artists, Perfume. I love them. As for overseas artists, I've been listening a lot to the new Tame Impala album and Tracey Thorn's Solo: Songs And Collaborations 1982-2015.
'Retro-Active Pt. 2' was released in February 2016 and is available here.