Interview: Peter Barakan
We catch up with the musical multitasker ahead of autumn's Live Magic!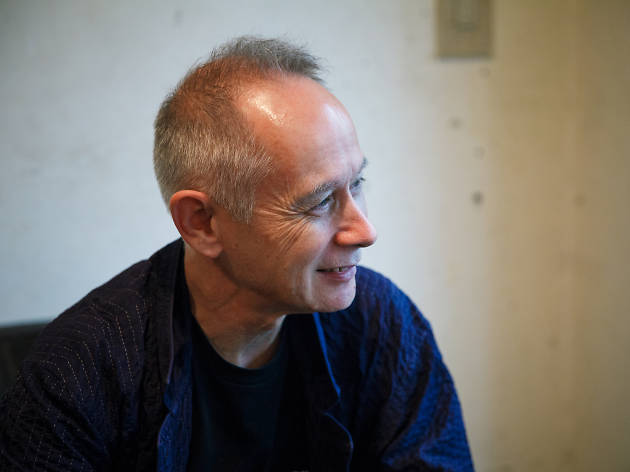 Peter Barakan has been active on the Japanese music scene since the 80s, introducing listeners to quality tunes from all over the world via his many radio shows and other ventures. Having earned the rock-solid trust of musos with programmes like Barakan Beat and the late Barakan Morning on InterFM, the London-born DJ set up his very own music fest last year.
Live Magic! returns for its sophomore edition in late October with a packed mix of classic rock, soul, jazz, world music and more, served up by a cast of artists practically unknown on these shores. We caught up with Barakan himself to chat about the performers, his passion for discovering new music, and how Live Magic! differs from your average festival.
First, I'd like to hear your thoughts on some of the artists who'll be performing at Live Magic!. Let's start with Australia's Gurrumul – this is the first I've ever heard of him, and he really does have a fantastic voice.
Yeah, it really is calming, a beautiful sound.
He's Indigenous Australian, right?
Yes, that's right. There are probably only a few hundred people who speak his language, so most people can't understand what he says, though that doesn't present any kind of barrier. He's apparently very shy, so his bass player Michael Hohnen speaks for him.
He's been blind from birth. And he's left-handed, but he plays on a right-handed guitar without changing the strings around. Since he can't see, it's probably been that way since he first picked up a guitar, teaching himself how to play along the way.
What are some of the things he's been involved with?
His 2008 album, Gurrumul, won an Australian Recording Industry Association Music Award for Best Independent Release, earning him a lot of attention in Australia. In 2012, he sang in front of Queen Elizabeth at her Diamond Jubilee Concert in London. Gurrumul was released this year in the US, and Quincy Jones was quoted raving about him. I think anyone who hears his voice will be moved. To call it 'healing' sounds clichéd, but I really do think his voice has healing qualities.
Regarding the Live Magic! lineup, I remember thinking this last year as well – it's simply that the artists aren't known in Japan, not that they're hard to understand?
Admittedly people don't know about them, but that's only because no one has ever turned them on to this music. We all find out about new music through recommendations. I guess our bill is kind of 'niche', but the music is all really good. One of our artists that's received some attention lately is Daymé Arocena. People started to take notice because she was discovered by Gilles Peterson. She's an amazing singer.
How did you feel when hearing her voice for the first time?
Blown away. She's only 23 years old, but she has a great jazz feel, combined with the Afro-Cuban thing. She grew up studying classical music, and I think you can tell that from the discipline in her pitch, though when she starts singing scat she's definitely a singer to be reckoned with.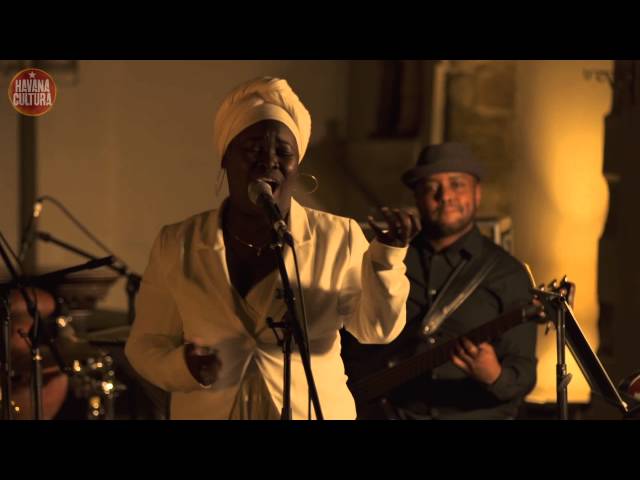 In terms of her popularity with younger listeners, I think it's due to Gilles' success as a curator, and also the industry's constant tendency – even among the initiated – to pursue 'newness'.
Yes, and image may play a part as well. For instance, this year D'Angelo released Black Messiah, right? While D'Angelo has a really modern image, his work is heavily influenced by people like Prince, Sly (and the Family Stone), James Brown and so on. He recorded his album using vintage analog equipment, and the sound is basically like the 70s. I went to his concert the other day, and it was packed with people in their twenties.
That's been my experience, too. His audience is young and passionate.
Which is great. I think it's wonderful that people who didn't set out to listen to a 70s sound, ended up with an appreciation for it through D'Angelo. So in terms of other old music, too, for the most part people don't get to to experience it unless someone turns them on to it.
Right. Then, what led you to invite the Jonathan Scales Fourchestra?
I was watching a video recommended by a jam band fan, and I heard this fantastic steel drum sound. It turned out that the guy was Jonathan Scales. He's from North Carolina.
You really can't find another band like them.
Yeah, they don't fit into any genre. I tend to like that sort of music. Plus I just love the sound of steel drums.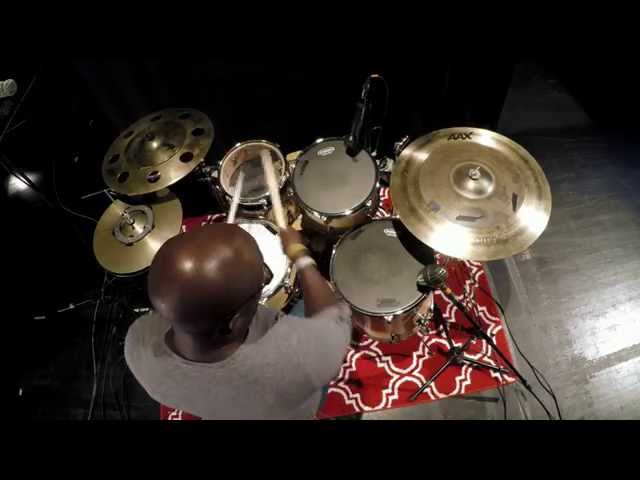 Using the steel drums for something other than a tropical feel is interesting.
The songs he writes are complicated, you know. He's originally a big fan of the banjo player Béla Fleck. His band the Flecktones (with Victor Wooten on the bass) is another whose sound doesn't fit any one genre. Jonathan Scales is heavily influenced by the Flecktones, and you can feel it in his sound.
Plenty of domestic artists, such as Yuji Hamaguchi and Tin Pan, will also be performing at the festival. I know you didn't originally come here because of any specific interest in Japanese music, but what domestic stuff do you listen to now?
Yuji Hamaguchi performed at Live Magic last year and went over amazingly well. When I was first in Japan, music with a Western feel was easier for me to get into. One of my favourite records back in the 70s was Eiichi Ohtaki's Let's Ondo Again, which is not only a parody of Western music, but also a great piece of Japanese music. I thought it was a masterpiece. Singing Ray Charles's What'd I Say ('Ho-Addo Ai Sei Ondo') in Ondo style is genius! I wish Ohtaki had done more of that, but seriously.
Also, I was blown away when Shoukichi Kina's album came out in the 70s. That was my first time hearing Okinawan music, and Haisai Ojisan has a great rock beat to it too. Another record I liked was Kazuko Matsumura's Kaette Koiyo, which also has a Japanese traditional folky kind of feel to it, but with an almost rock-like energy.
This time around, artists like Oki Dub Ainu Band and Marewrew will also appear. They cherish an indigenous Ainu sound – do you think Japanese people need to be more accommodating with that sort of traditional and folk-like music?
I like that sound, and I think a lot of foreigners probably agree. But then again, there are plenty of Japanese people who like traditional English folk music, which doesn't fascinate me very much. Maybe that's because it's too close. I like traditional Irish folk music, but that to me has an ethnic vibe, similar to what I feel when listening to Okinawan music. Maybe it feels boring if its too familiar. That might be why Japanese people think their own folk music is old and stale.
Maybe folk influences should be taken up by the club scene – I mean, that direction should be a possibility, right?
I think that is a possibility. Put in some dub, for example. There is the Gotan Project, which was put together by a French DJ named Philippe Cohen Solal – its a masterful combination of tango, beats and dub. I don't usually listen to club music, but that album is wonderful.
Last year was the 40th anniversary of you coming to Japan, and various artists chipped in with comments. Yuka Honda of Cibo Matto even said you thought her how to love music.
That's a really nice thing to say!
I think this is very true. Not many people will or can teach someone 'how to love'.
It isn't something you can teach. I think my passion for music probably come across in every show I do. I've never even thought of trying to convey something like how to love music. I often say 'writing requires skill, but radio is more about passion.' So if someone thinks I taught them how to love music, I think that would be where it came from.
When conveying something, is there any kind of etiquette you follow?
If I have a rule, it would be not to underestimate my listeners. I sometimes play some pretty obscure stuff, but I don't play it thinking 'I bet you don't know this one'. I think if people have some basic intellectual curiosity, they'll be able to accept any type of music, as long as its properly presented.
Well, I sure am looking forward to Live Magic!
It'll definitely be fun, so I hope everyone will come. Instead of having big-name headliners to draw the crowds, I'd like the festival itself to grow to be the headliner. I really want to make this an annual festival. The music comes first, but even the T-shirts and food on sale – I hope people will appreciate how every part of this festival is a bit different from other festivals.
See the event details for Peter Barakan's Live Magic! here.