Shimokitazawa Indie Fanclub 2012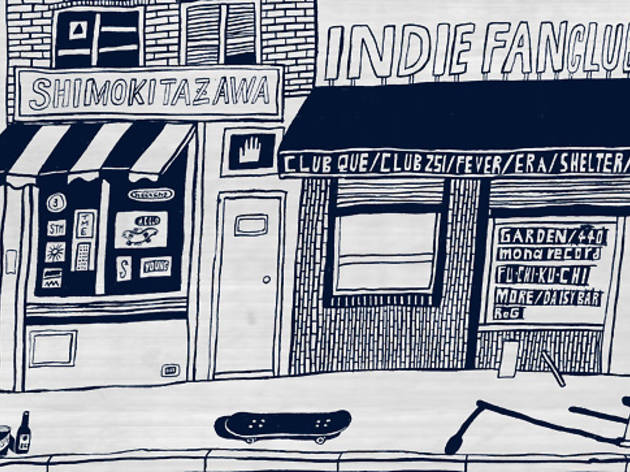 Ever wondered what a Japanese SXSW might look like? Head to Shimokitazawa on July 1 and you can find out, as over 120 acts play at 15 different music venues scattered around the neighbourhood, including Garden, Shelter, Fever and Club Que. Now in its third edition, Shimokitazawa Indie Fanclub has already spawned imitators – and if the last two were any indication, you'll want to get your tickets in advance as it's liable to sell out. Here's the lineup, as of June 8...

The Act We Act, Reisaburo Adachi, Akai Giwaku, Alfred Beach Sandal (NEW), Analogfish, Aniss & Lacanca, Apple Saitou to Yukai na Hercules Tachi, Arakajime Kimerareta Koibitotachi e, Ayu Tokio (Team), Blue Beat Players, Bomi, Cero, Charan Po Rantan & Cancan Balkan, Chittsu, A Crow is White, Dotsuitarunen, ECD + Illicit Tsuboi, Elmoc, The Eskargot Miles, Four Tomorrow, Fujirock (Kari), Gentle Forest Jazz Band, Gigolo 13, The Havenot's, Sashimi Hiraga, Honey Maker, Horaizun Yamashita Takuhaibin, Humbert Humbert x Cool Wise Man, Jusyo Futei Mushoku, Kaisoku Tokyo, Yutaro Kaminuma, Kansas City Band, Rina Katahira, Kataomoi, Keytalk, Kidorikidori, Kochitola Haguretic Emcee's x Kinjo no Member, Konchu Kids, Futoshi Kurauchi to Kare no Classmate, Lantern Parade, Kenta Maeno, Mahoo, Mancho Cancho, Manhattan, Kiyoshi Matsutakeya + Emerson Kitamura, Middle9, Mitsukaze & Green Massive, Mitsume, Jiro Miwa, Mmm, Moroha, Mugwumps, Shutoku Mukai Acoustic & Electronic, Mu-Star Group, The Natsuyasumi Band, NRQ, Ohshu, Olde Worlde, Ole Dick Foggy, Yuki Oono, Otogibanashi, Ototoi Group, Petrolz, Rekishi, Rub-A-Dub Market, Sebastian X, The Sensations, Siamese Cats, Sick Team, Skalapper, Skirt, Soulcrap, Saho Terao, Tesusabi, T Jiros, Takeshi 'Tico' Toki & Ryuhei Koike, Touming Magazine, Takeo Toyama, Taisuke Tsugimatsu, Isao Tsukamoto, Tucker, Turntable Films, Tomoe Ura & The Rockin' Baritones, Cypress Ueno to Robert Nakano, Uri Gagarn, Videotapemusic, Watusi Zombie, Wuja Bin Bin, Yakenohara + Dorian, Your Song Is Good, Yumbo, Zainichi Funk...