Established in 2013, the Innovative City Forum is an international conference to discuss the future of cities, focusing on how we'll be living 20 years from now. This year's event takes place between November 22 and 25.
During the four-day event, forty people with different backgrounds will participate, with each speaker discussing the possibilities they envisage for the future. 'Contemplating a new future, now' is this year's theme, and the event will focus on cities and society after the pandemic, as well as on the effect of Covid-19 on culture, art and tourism.
The full programme will be simultaneously interpreted in English and Japanese, and available to watch online for free. Note that you'll need to register in advance to gain access to the live-streams. If you want to catch up with any sessions you missed, you can watch them all on YouTube at a later date.
Time Out Tokyo is a media partner of the Innovative City Forum 2021, so we've picked five sessions from this year's programme that you won't want to miss.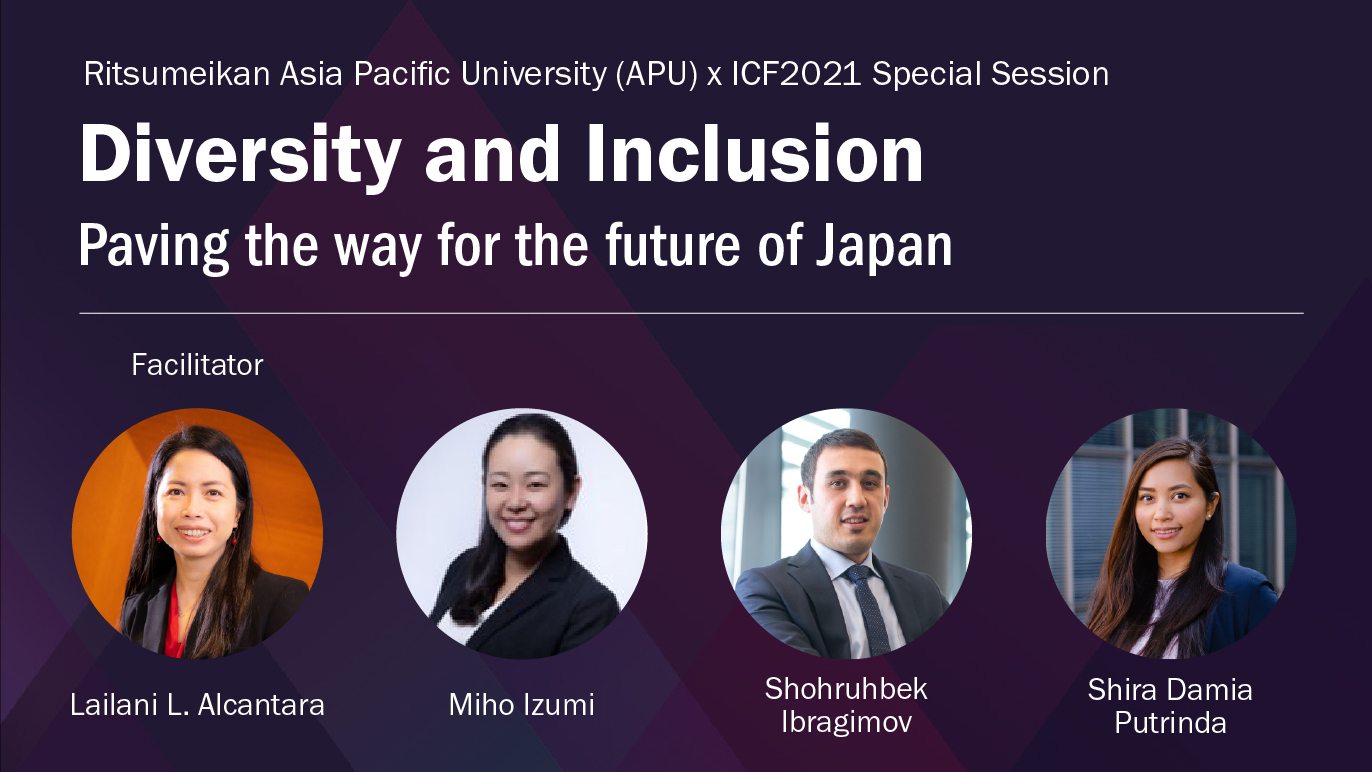 1. Ritsumeikan Asia Pacific University (APU) x ICF2021
Special Session: Diversity and inclusion – paving the way for the future of Japan
When: Tuesday November 23. 7pm-8.30pm.
What: A discussion on diversity and inclusion from a global perspective with three graduates of Ritsumeikan Asia Pacific University (APU). The university has built a multicultural and multilingual learning environment and has welcomed thousands of students from over 160 countries and regions around the world.
Presenters: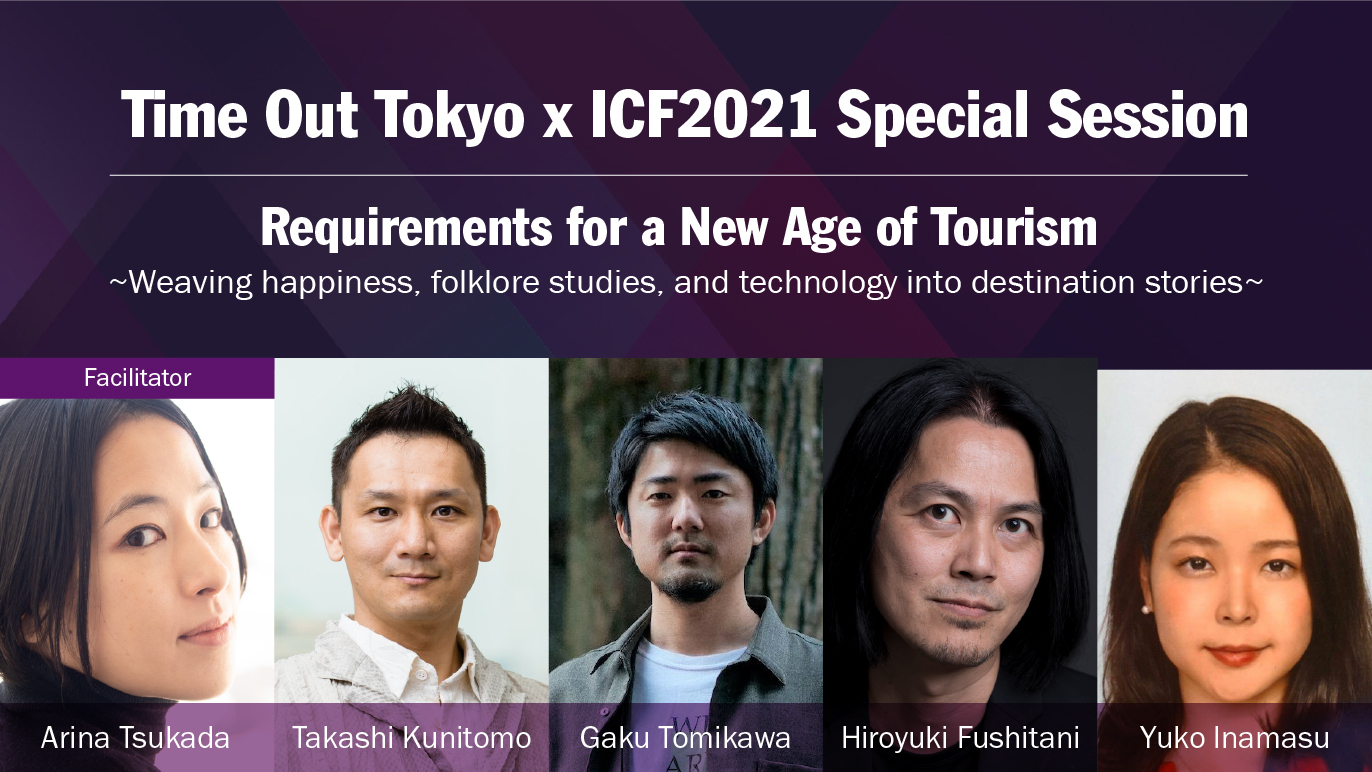 2. Time Out Tokyo x ICF2021
Special Session: Requirements for a New Age of Tourism – weaving happiness, folklore studies, and technology into destination stories
When: Wednesday November 24. 7pm-9pm.
What: Before 2020, tourism in Japan was booming to major destinations and tourist spots that were designed for the consumption of visitors. But now, travellers are more interested in visiting places where locals cherish their region's culture and history. Taking this new trend into consideration, this discussion is all about how regions can co-exist with increased tourism after the pandemic.
Presenters: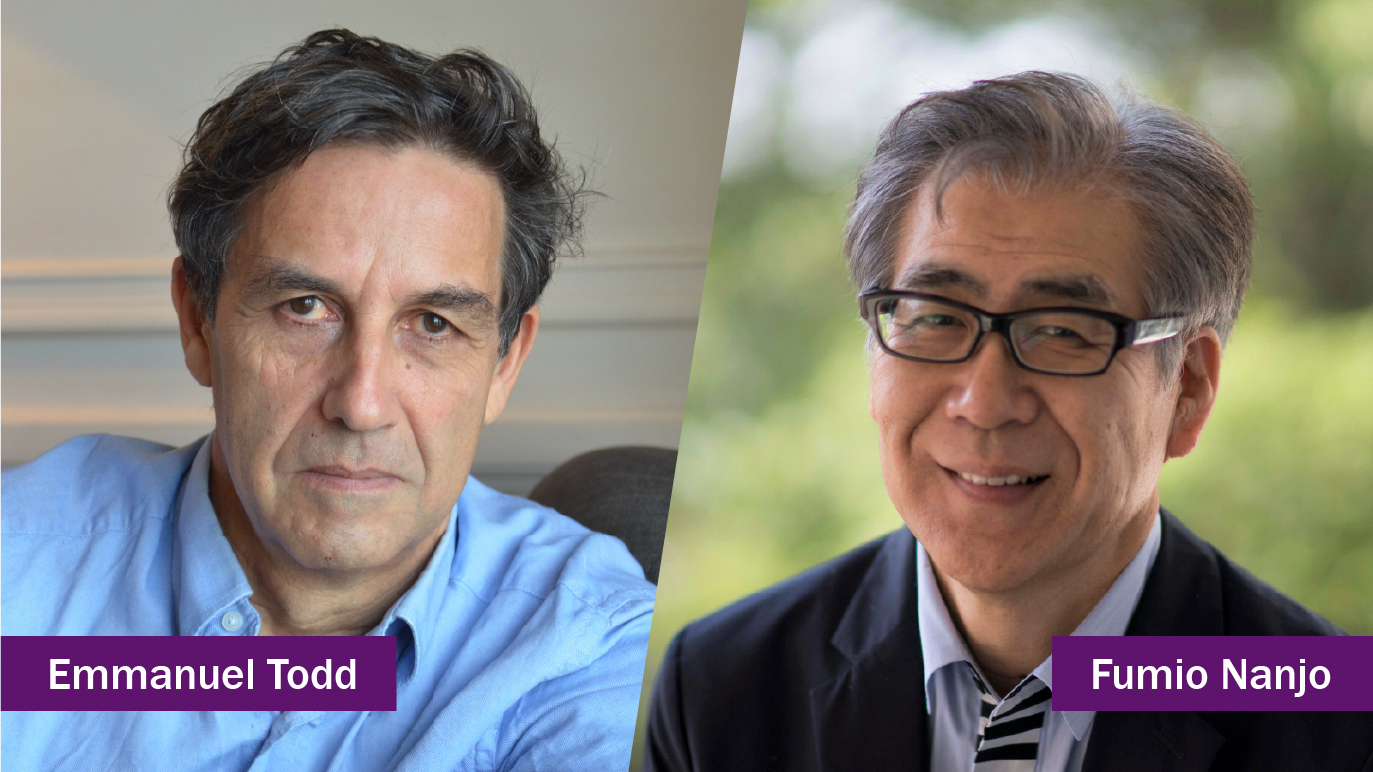 3. Keynote Address
When: Thursday November 25. 1.15pm-2pm.
What: Based on a large amount of data, this 30-minute lecture by this year's keynote speaker, Emmanuel Todd, will give you a broader perspective on our future. It will be followed by a short conversation between Todd and the senior advisor to the Mori Art Museum.
Presenters:
4. Visions of Trust – new relationships among art, markets and empathy
When: Thursday November 25. 2.45pm-3.55pm.
What: This session will discuss the nature of mutual understanding and empathy as a source of trust in virtual reality art forms such as multimedia art, digital art and NFT (non-fungible token) art, which have become more popular lately. Speakers will also talk about new standards of value based on how the fundamental concepts of trust and credit will change.
Presenters: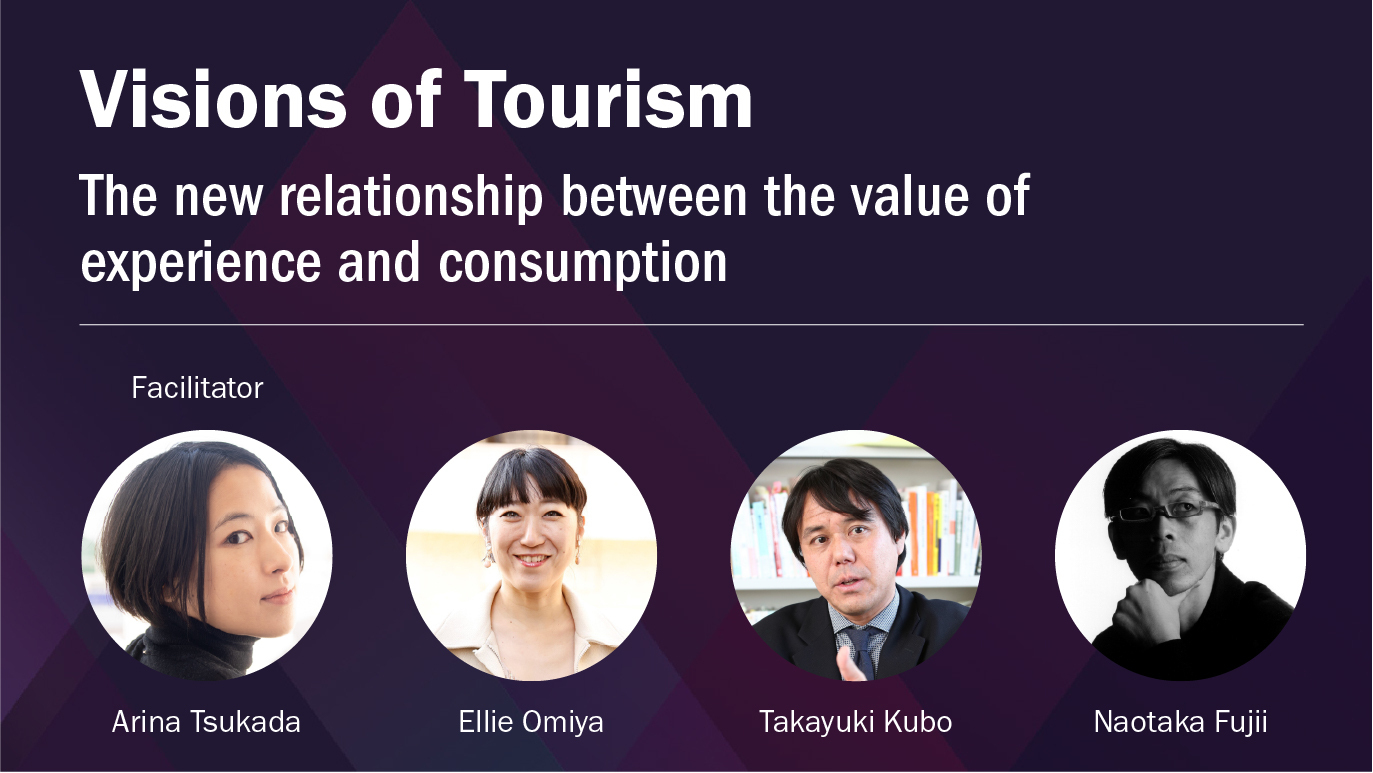 5. Visions of Tourism – the new relationship between the value of experience and consumption
When: Thursday November 25. 4.10pm-5.20pm.
What: Virtual reality and augmented reality technology connect virtual objects with the real world, instantly transforming one space into something else. At the same time, the recent shift towards social distancing, remote work and workations changed the way we interact with the world and the relationship between labour and leisure. This session looks at how these different dynamics can create new forms of tourism.
Presenters:
More news
Confirmed: Japan will roll out Pfizer Covid-19 vaccine booster shots in December
See Tokyo autumn leaves and illuminations on an open-top double-decker bus
This is the only place in Japan to see sakura and autumn leaves at the same time
Join this free English tour of Sumida in Tokyo on November 27
Bring Christmas to life at this new interactive exhibit in teamLab Borderless
Want to be the first to know what's cool in Tokyo? Sign up to our newsletter for the latest updates from Tokyo and Japan.