With rainy season just around the corner, be prepared for some wet and gloomy days in Tokyo until around mid-July. But there's also good news: the rainy season will bring on the bloom of colourful hydrangeas (ajisai in Japanese). One of the best places to see these early-summer flowers is the seaside town of Kamakura near Tokyo.
To see Kamakura's hydrangeas in their colourful glory, hop on the Shonan-Shinjuku (or Yokosuka) line at Shinjuku Station for a direct, one-hour ride to Kita-Kamakura Station. From there, it's a short walk to three of the area's most majestic temples: Tokei-ji, Jochi-ji and Meigetsu-in. All of them feature an abundance of the pretty flowers in various shades of blue, purple and pink.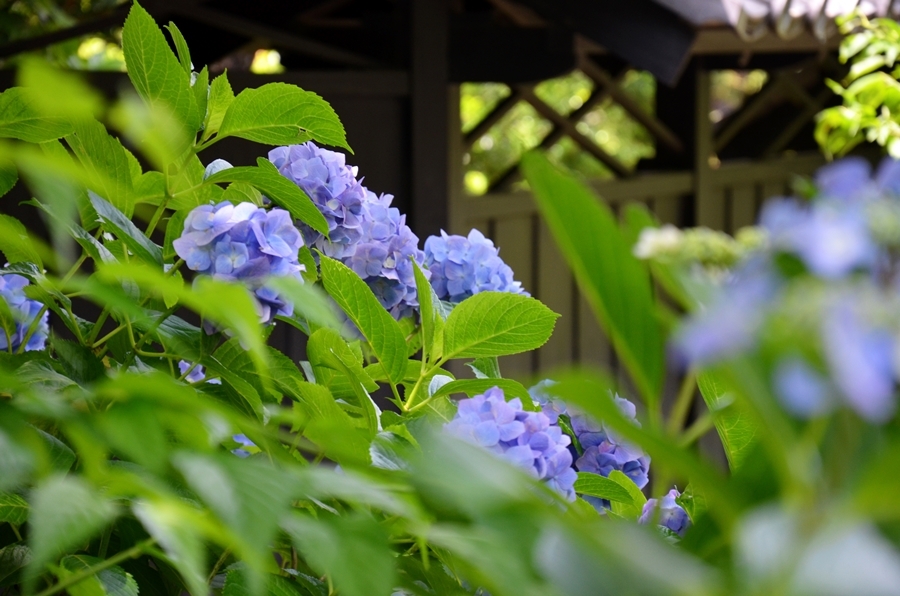 This tranquil temple is just a four-minute walk from Kita-Kamakura Station. The sacred grounds feature several beautifully landscaped walkways, complete with Japanese elements such as Buddha statues and stone lanterns, all of which provide the perfect background for your ajisai shots. Take in the peaceful surroundings over a cup of green tea at the on-site tea house; it even looks out to the adjoining iris garden.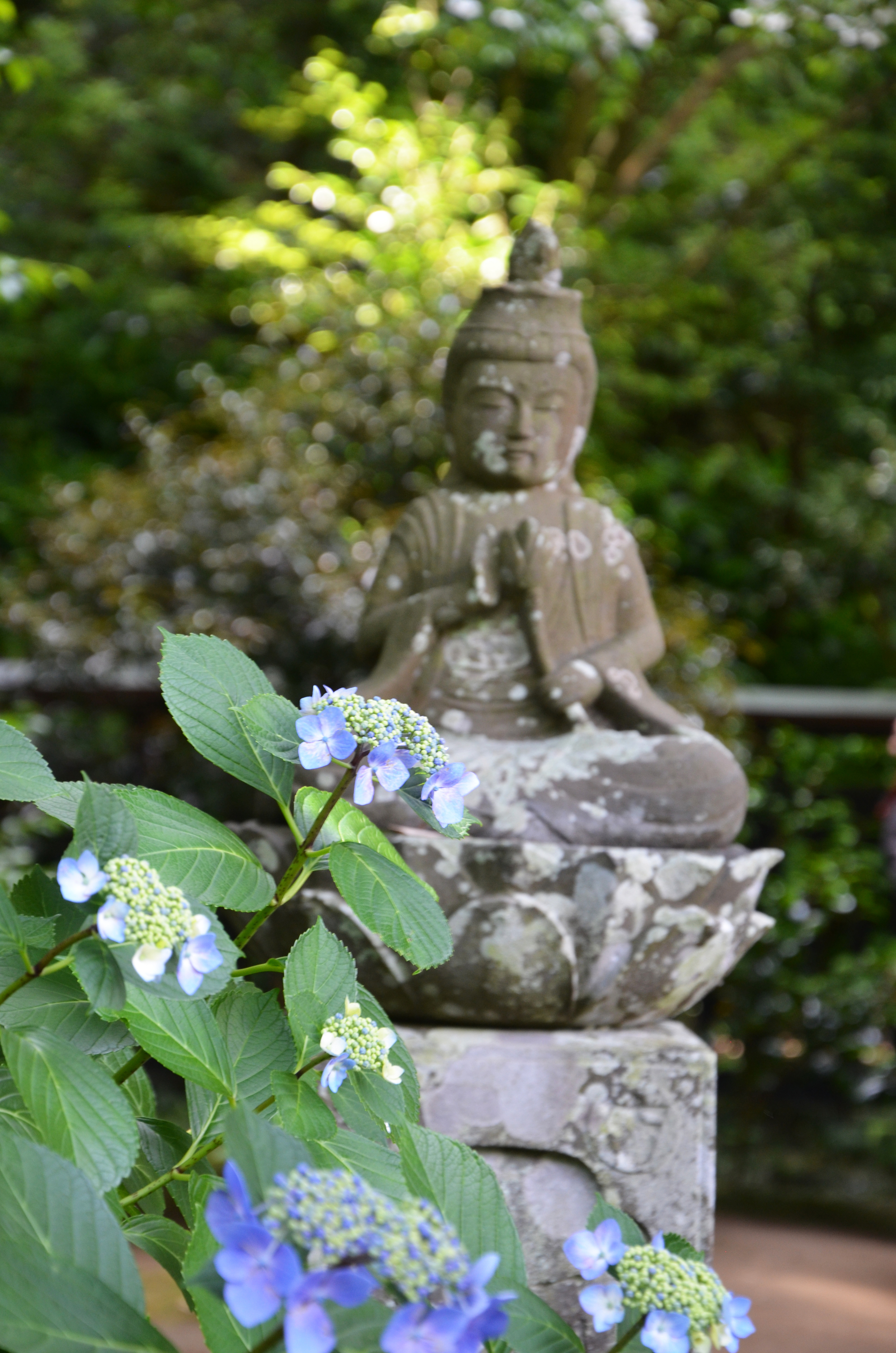 Tokei-ji played a crucial and noble role in the local history. It was founded in 1285 by a nun named Kakusan Shido-ni, and the temple offered asylum to women seeking refuge from their abusive husbands. A woman could not initiate a divorce at that time, but the temple could officially authorise a divorce after the woman spent three years in the nunnery. This tradition lasted for almost 600 years.
1367 Yamanouchi, Kamakura, Kanagawa prefecture. 0467 22 1663. 9am-4pm. Free entry.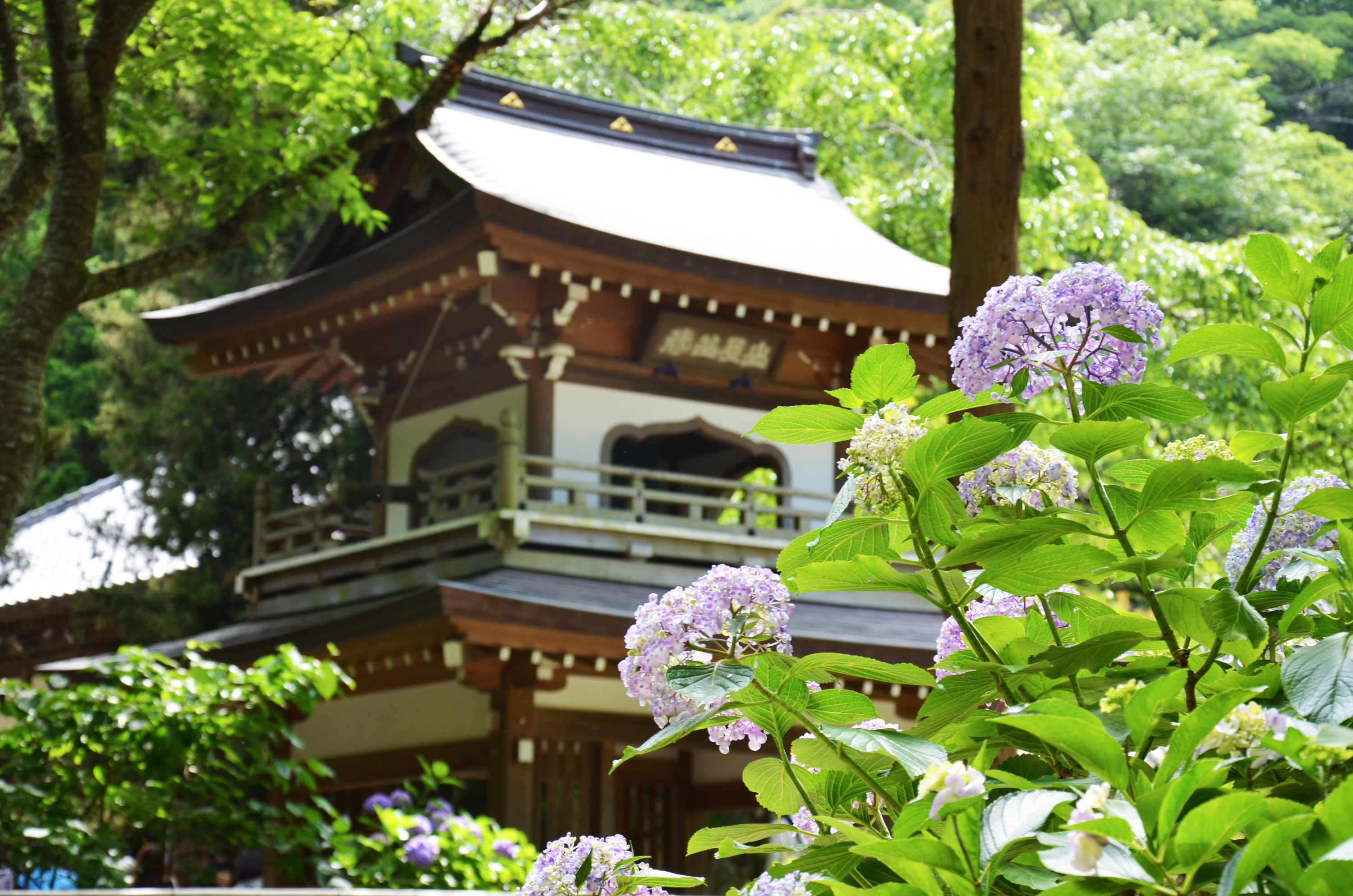 To see the hydrangeas, you don't even need to enter the Jochi-ji temple grounds as the outside compound is already picture-perfect. The wooden shoro-mon, a two-storey structure combining the temple gate and a belfry housing a 700-year-old bell, blends in perfectly with its lush surroundings.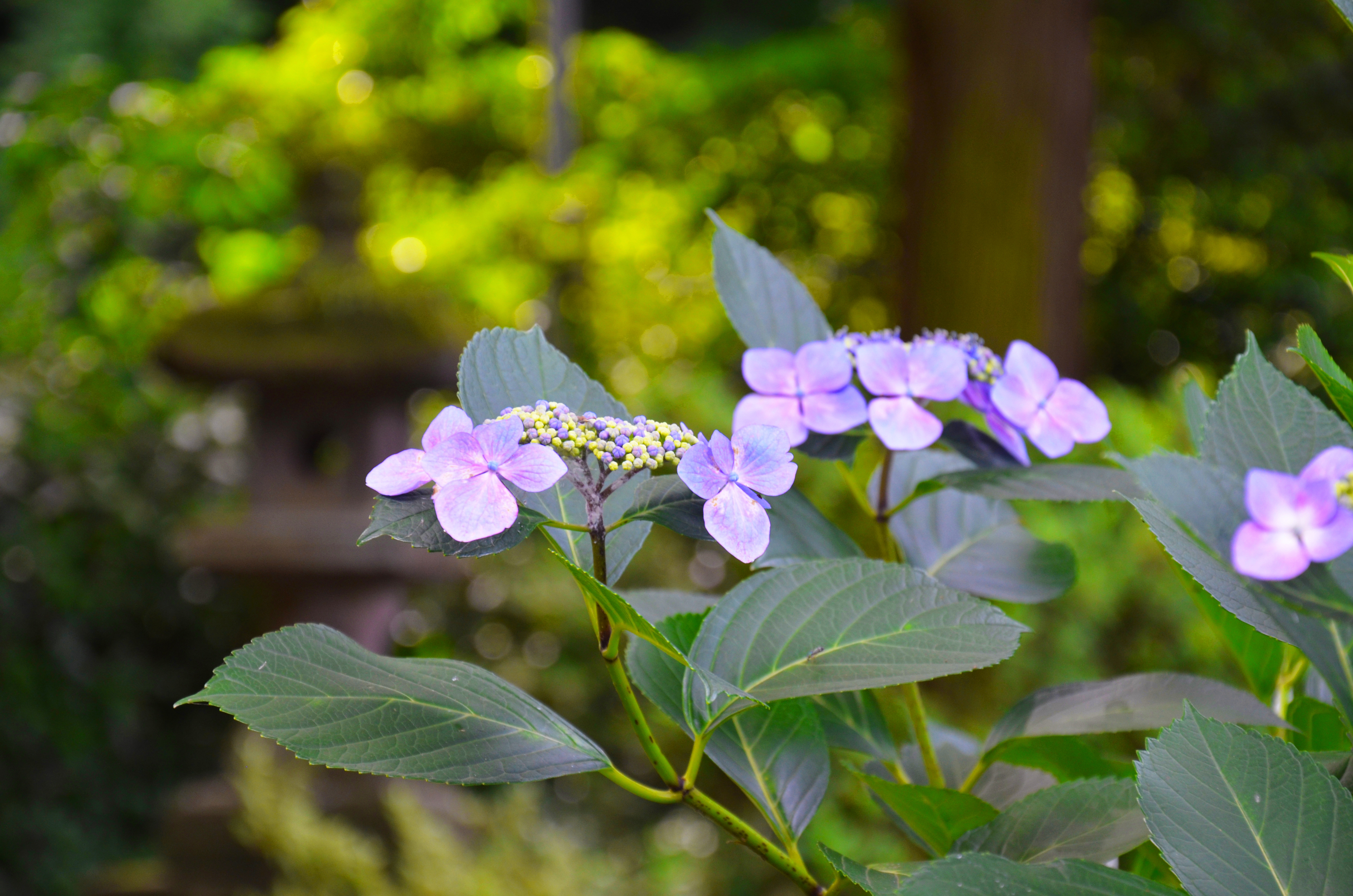 This Zen Buddhist temple was founded in 1283 by members of the ruling Hojo clan. Originally, the sacred grounds featured 11 buildings, but they all collapsed during the Great Kanto earthquake in September 1923. So the structures you see today are recent reconstructions.
1402 Yamanouchi, Kamakura, Kanagawa prefecture. 0467 22 3943. 9am-4pm. ¥200, junior high school students and younger children ¥100.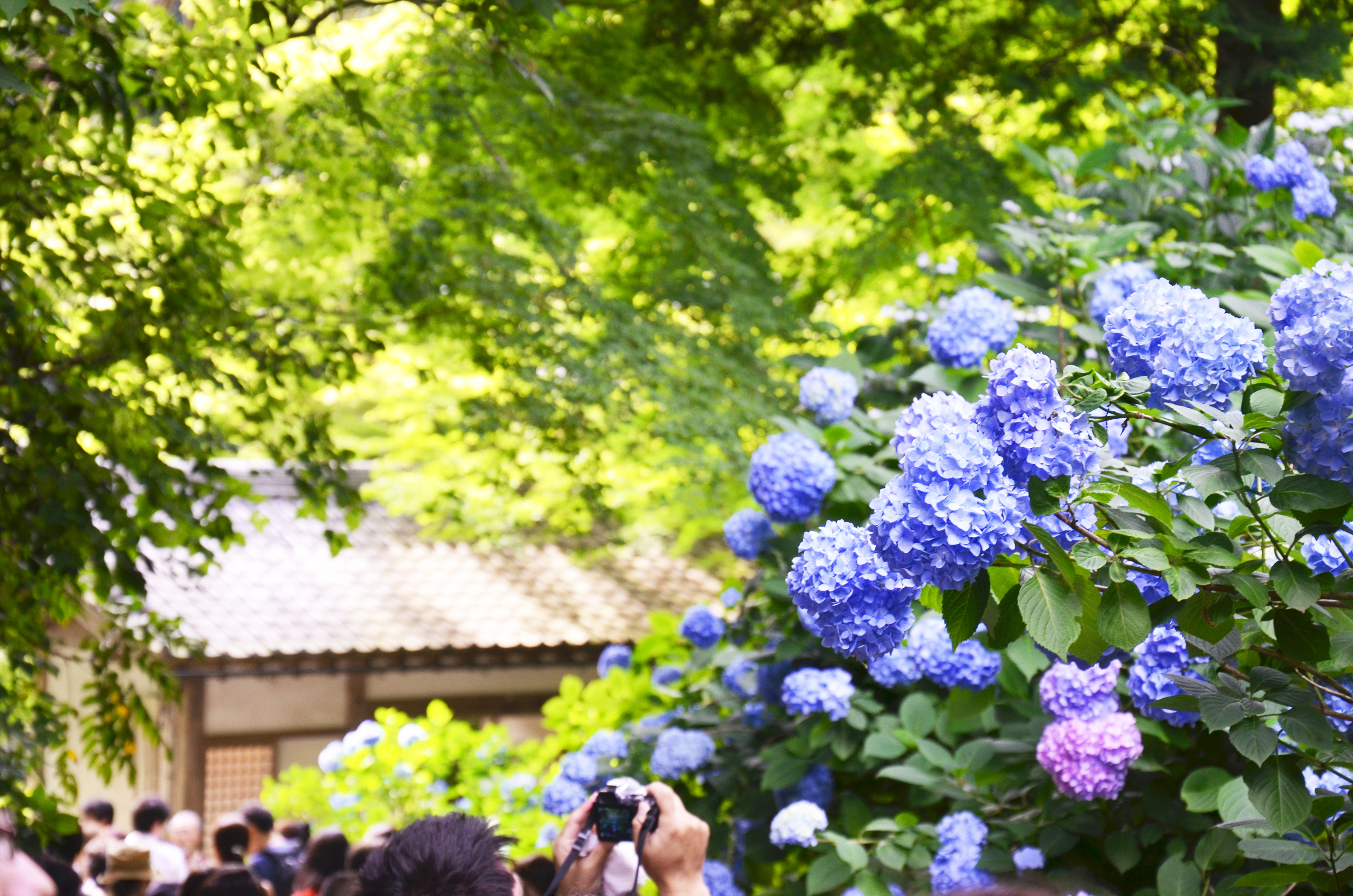 Meigetsu-in isn't called the Ajisai-dera (hydrangea temple) for nothing. The number one destination among hydrangea lovers, it boasts one of the most beautiful gardens in the area. Take a scenic stroll up the hill and you'll find Instagram-perfect walkways lined with over 2,500 pastel blue flowers.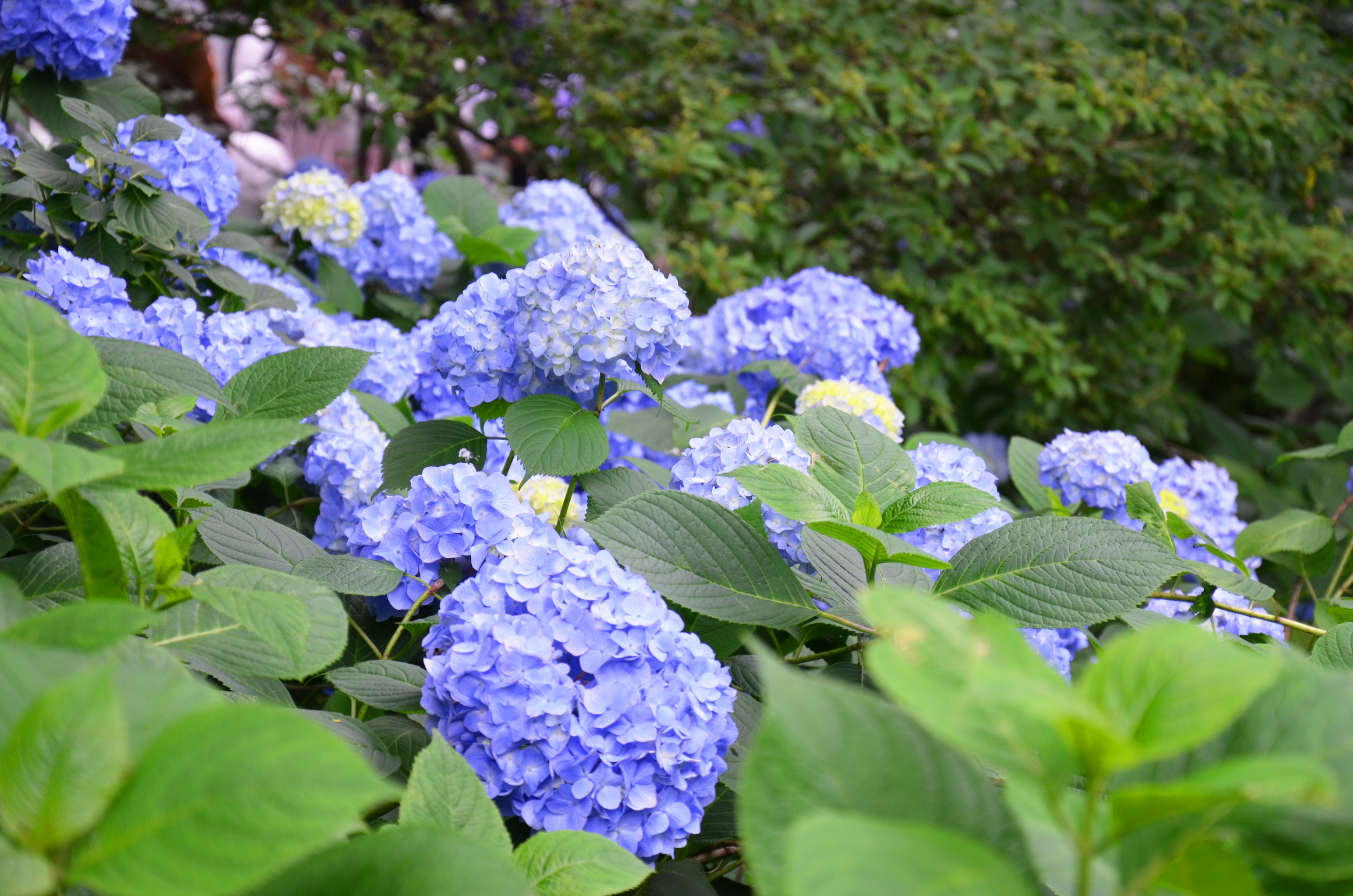 Along the paths, you'll find Buddha statues, little shrines and even wooden ema plaques adorned with hydrangeas. The garden is crowded and hence you'll end up spending more time here – but it's worth exploring.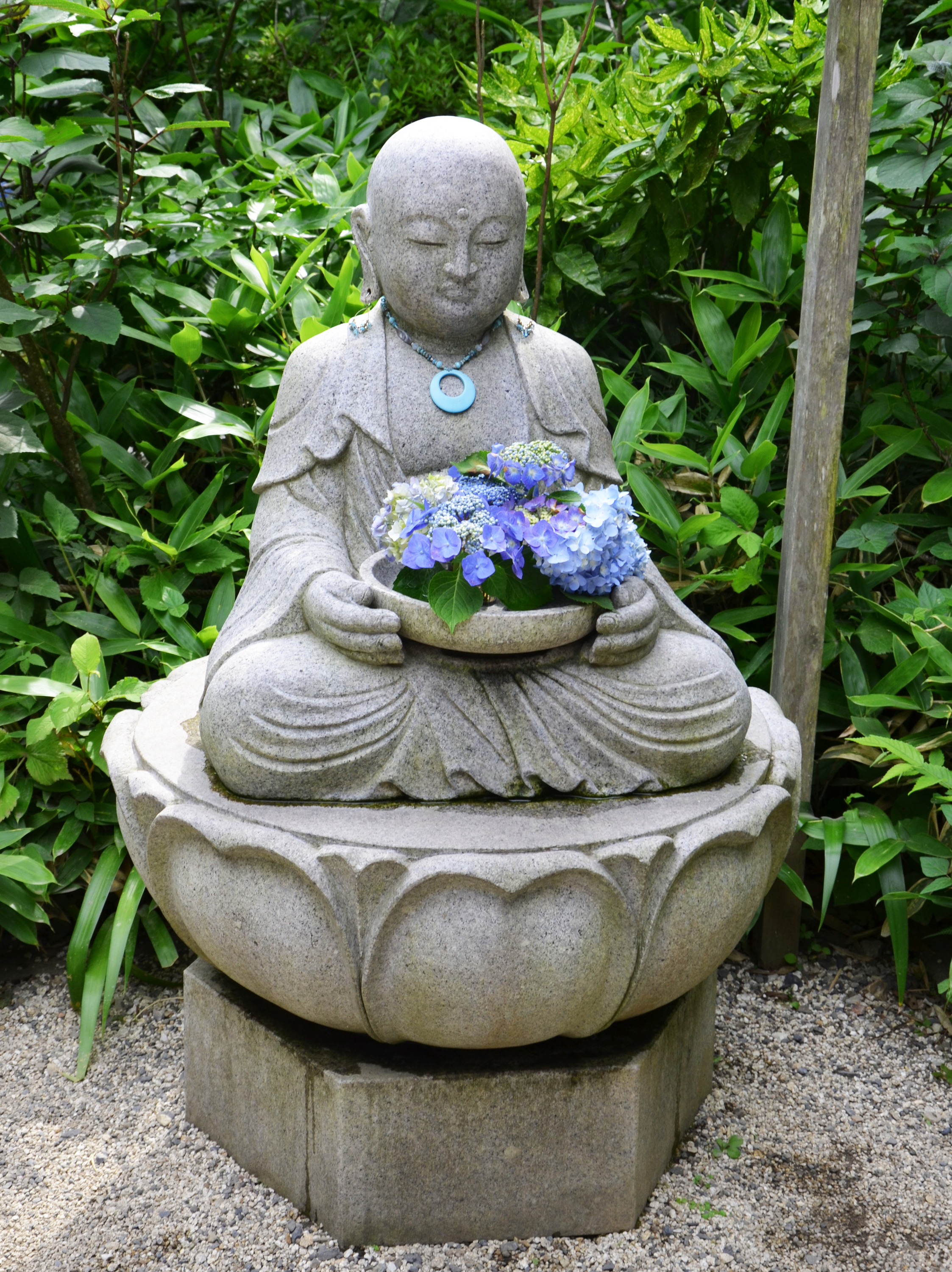 Meigetsu-in was built in 1383 by Uesugi Norikata (1335-1394), and originally it belonged to a larger temple complex, which was abolished during the Meiji Restoration of 1868. Since then, the temple has become an independent entity. The name 'Meigetsu' can mean 'bright moon' and that, combined with the Japanese folktale about rabbits pounding rice cakes on the moon, explains why you'll find several adorable bunny statues at the temple.
189 Yamanouchi, Kamakura, Kanagawa prefecture. 0467 24 3437. 9am-4.30pm (8.30am-5pm in June). ¥500, primary and junior high school students ¥300.
This article was originally published on May 25 2022 and updated on May 26 2023.
More from Time Out Tokyo
This vintage cinema on Megijima island shows Charlie Chaplin and arthouse films
100-yen store Can Do is releasing a special Pac-Man collection
Takanawa is getting the largest indoor park in Tokyo and a Kengo Kuma building
Osaka's Okawa River will be lit up with lanterns for the Tanabata festival this July
Bulgari Ginza reopens its champagne rooftop terrace for the summer
Want to be the first to know what's cool in Tokyo? Sign up to our newsletter for the latest updates from Tokyo and Japan.