Living in Tokyo, we're lucky to have access to many beaches just outside the city, and there's no better way to spend a summer weekend than basking in the sun by the sea. And in Japan, the best way to hit the beach in style is at an umi no ie (beach house). These often temporary surfside hangouts are a convenient part of the summer season, providing all the essentials you need to enjoy a day on the beach.
You can get delicious meals and cocktails, as well as rent your own deck chairs and parasols to upgrade your experience. Some beach houses are even equipped with luxurious lounges while others offer water activities. Here are our top five picks of the best beach houses near Tokyo this summer.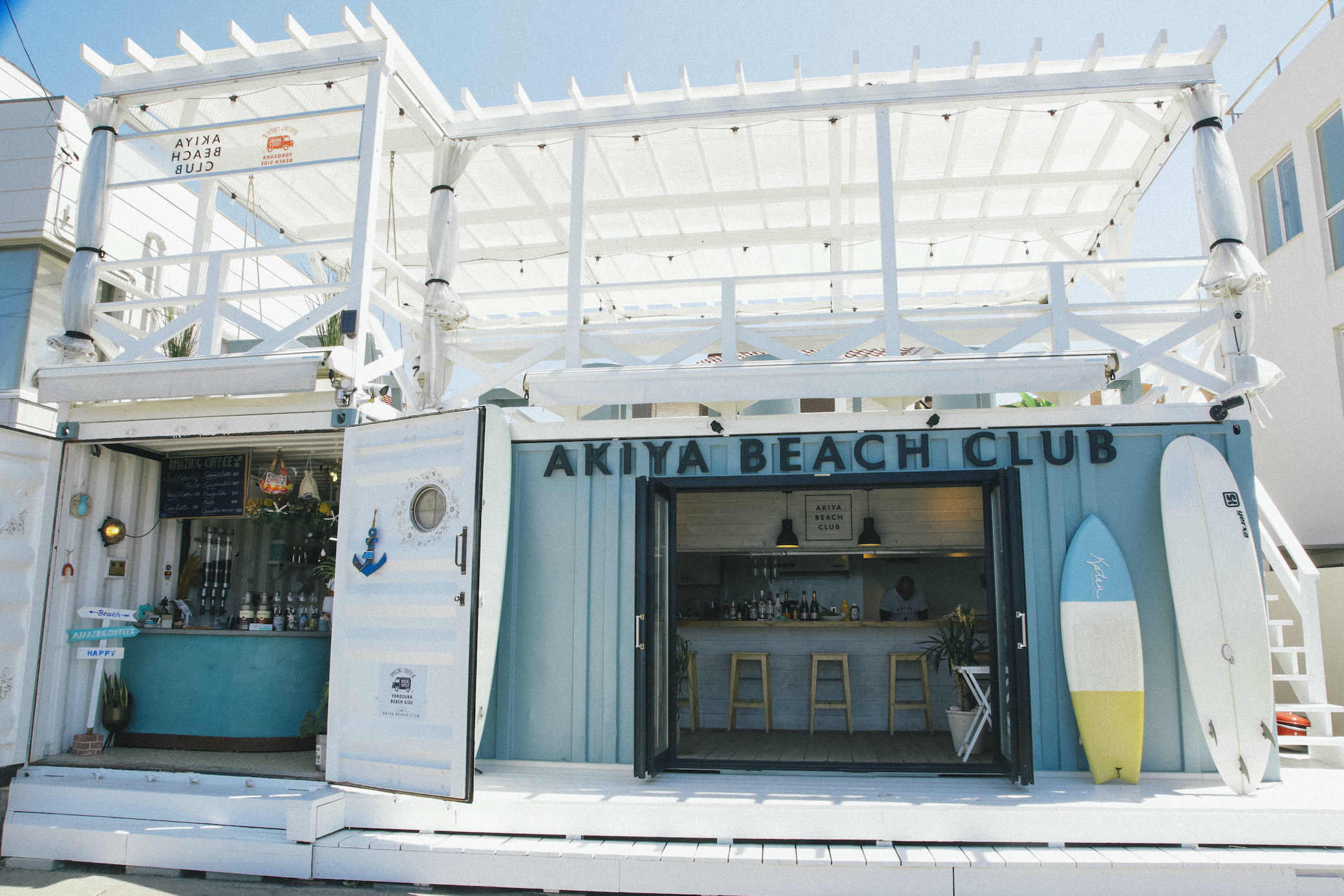 Akiya Beach Club
Plan a perfect day out at this bright and cheerful beach club with a surf and turf barbecue by the sea. While the barbecue plans (from ¥5,000) offer plenty of meats and fresh seafood from the Miura Peninsula, its a la carte menu is worth checking out, too. There's a sizeable selection including cuban sandwiches (from ¥1,200), taco rice (¥1,500), katsu curry (¥1,500) and kakigori shaved ice (¥600), but we recommend going for the shirasu (white bait) pizza (¥1,500) or the shirasu bowl (¥1,500).
Akiya Beach Club also offers activities like beach yoga and stand up paddle boarding (from ¥4,000), which include a one-hour lesson and a complimentary drink.
When: until late August
Where: Akiya Coast, 2-6-12 Akiya, Yokosuka, Kanagawa
Seaside Living Zushi
This relaxing beach house in Zushi has a swanky bar serving refreshing cocktails all day. Seaside Living's menu is catered by Cafe and Dining Sakae, which prides itself on using local produce sourced from Zushi and surrounding areas.
The Cuban sandwich (from ¥1,200) with smoked chicken and cheese is the most popular item to just grab and go, but the Hawaiian dishes like loco moco (¥1,500) and spam avocado bowl (¥1,300) are commendable, too. Pair your food with an ice-cold Zushi craft beer (¥900) or a housemade lemonade (¥700) and you'll be happy as a clam.
If you're here with a group of friends, it's worth booking a barbecue set (from ¥3,300), which comes with beef, pork, chicken and shrimp, plus a grilled onigiri and plenty of Shonan veggies to cook on the grill.
When: until September 5
Where: Zushi Beach, 2-10-18 Shinjuku, Zushi, Kanagawa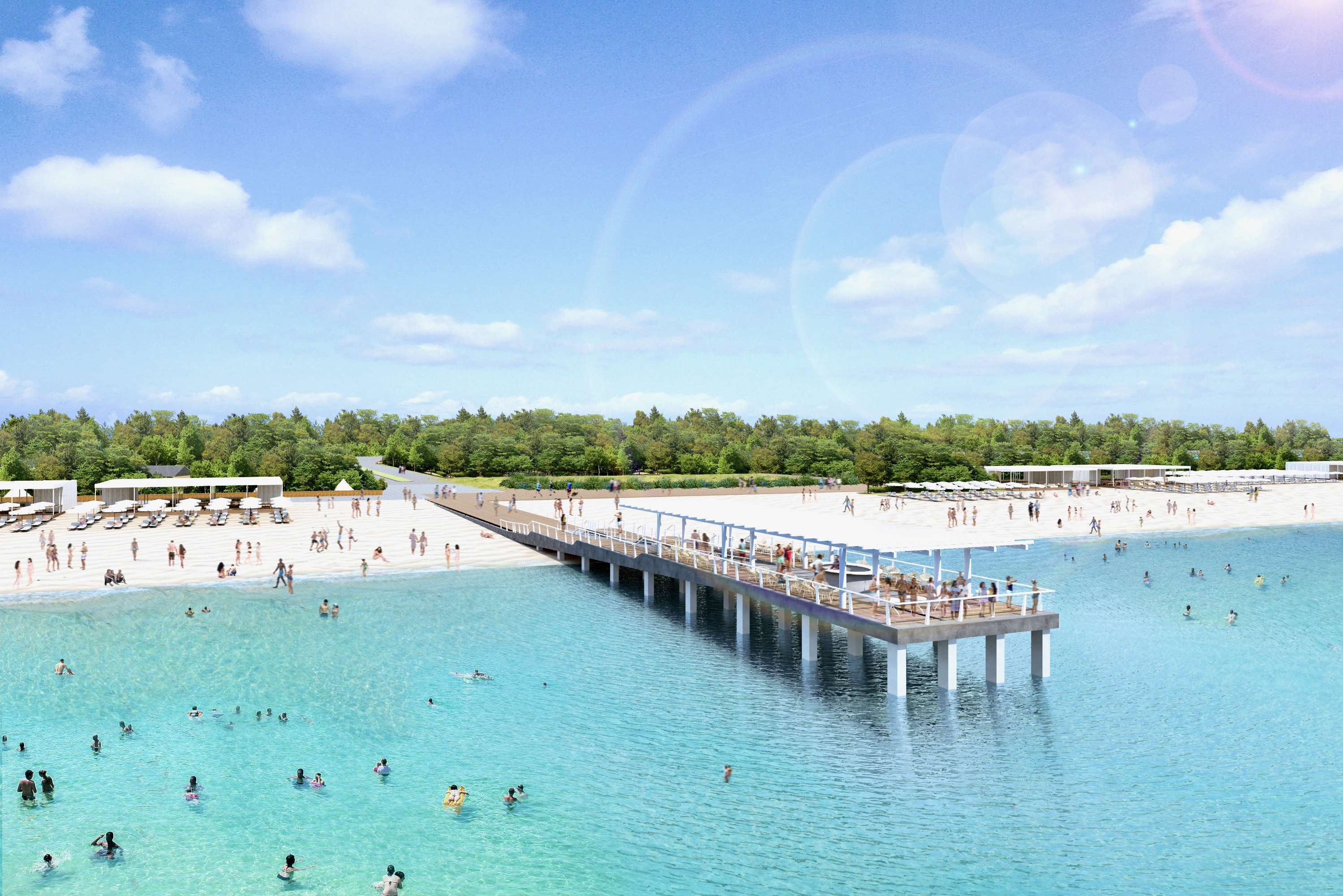 Sunset Beach Park Inage
It's been 40 years since Inage Seaside Park opened to the public and Chiba prefecture has made efforts to revitalise the attraction with new features. In addition to new parks, restaurants, a glamping area and an outdoor pool that opened just this summer, Inage Seaside Park now also offers a spectacular seaside café that sits on the 1.2 km-long pier.
Until September the pier will also have a pop-up bar serving drinks and finger food. Otherwise, you can always purchase bottled beer, hard seltzer, wine and soft drinks, as well as snacks like caramel popcorn and potato chips, from the food truck nearby. Weekends are the liveliest as there are music performances to entertain the crowds.
When: until September
Where: Inage Seaside Park, 7-2 Takahama, Mihama
Happy Go Lucky
Happy Go Lucky has been around for over a decade and is still one of the most popular beach houses with locals, who revel in its lavish, resort-inspired offerings. Anyone can just rock up to the bar and dining space, which offers pork keema curry (¥1,300), saba (mackerel) sandwich (¥850), shrimp fritters with sweet chili sauce (¥800), and sausage platter (¥800), just to name a few. The menu also features a dozen or so cocktails (from ¥700) plus fruit juices (¥500), smoothies (¥750) and soda (¥500) to quench your thirst.
For those looking for an active beach outing, book an outdoor yoga session at 8am on weekends (or 9am on Tuesdays and Wednesdays) for ¥1,500. Since space is limited, reservations must be made in advance via Instagram.
When: until September 5
Where: Zushi Beach, 2 Shinjuku, Zushi, Kanagawa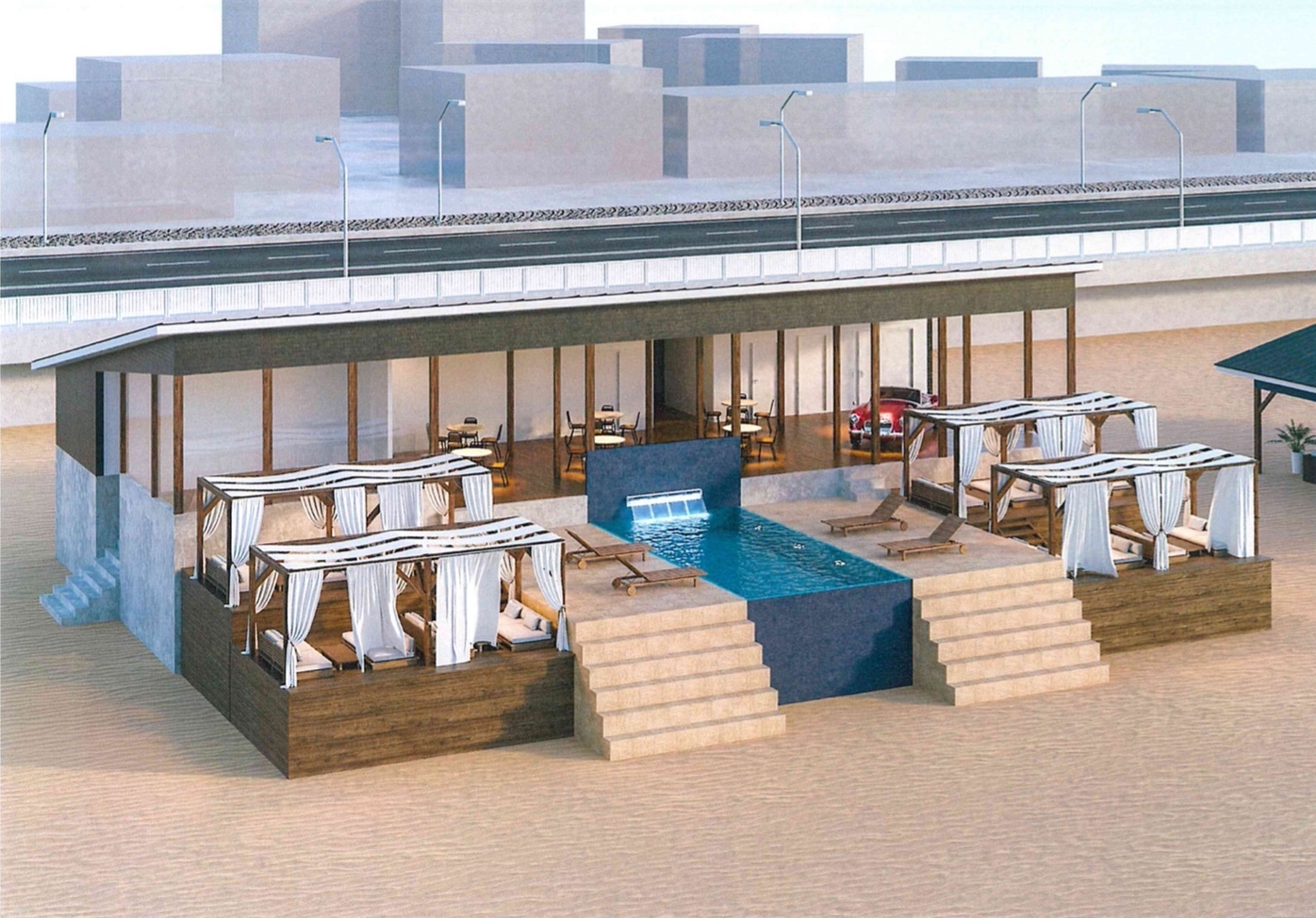 Oriental Resort in Shonan
This resort-chic beach house at Koshigoe Coast boasts one of the largest food courts in the Shonan area. It features a whopping 17 eateries offering a range of local and international dishes: California-inspired breakfast and smoothie bowls from Brunches, waffles from 880 Kitchen, ramen by Syozin Ito, and much more. Access to the standard lounge area costs ¥1,500 per person, and it's equipped with cabanas, plenty of couches and even a pool in the centre.
If you're looking to splurge, get one of the seafront glamping tents (from ¥12,000 per person). These luxurious abodes come with lounge sofas, barbecue pits and a communal jacuzzi. Oriental Resort gets especially festive over the weekends, where it puts on Tahitian dance and Polynesian fire shows while you enjoy a sumptuous barbecue filled with meat and veggies (from ¥10,000).
When: until August 31
Where: Koshigoe Coast, 2-9 Koshigoe, Kamakura, Kanagawa
More news
5 new Japanese movies coming to Netflix in August 2022
A giant 3D Akita inu is appearing on billboards around Shibuya Crossing
Everything we know so far about the world's first Ghibli Park
Tokyo is giving out free Covid-19 self-test kits
Watch: Hokkaido hosted Japan's biggest drone show featuring Pokemon
Want to be the first to know what's cool in Tokyo? Sign up to our newsletter for the latest updates from Tokyo and Japan.