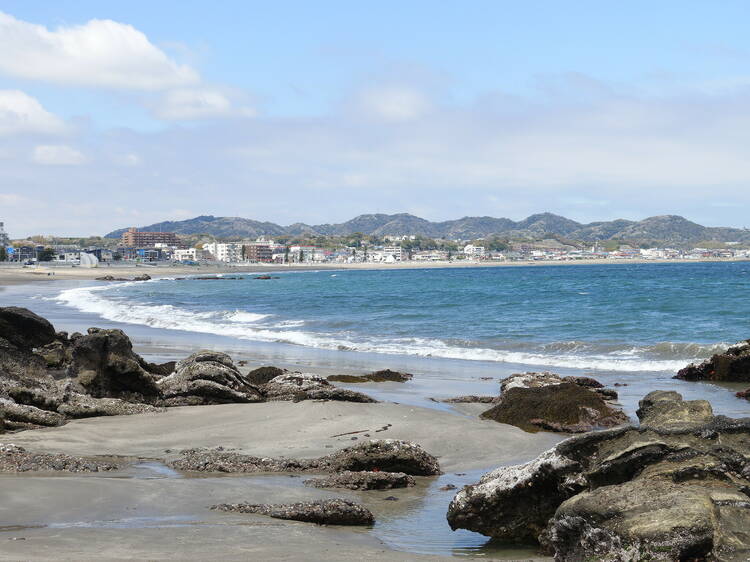 Photo: Mrs Marimekko/Photo AC
The Miura Peninsula is known for its numerous seaside resorts, but they can get pretty busy during the warmer months. If you're looking to escape the crowds, Miura Beach is a great option. Sitting on the southeastern side of the peninsula, this low-key beach offers calm waves ideal for families with children. It's also a quick six-minute walk from Miurakaigan Station, and there are plenty of beach shops and food options in the area.
Getting there: Miura Beach is about 70 minutes from central Tokyo. Take the Keikyu main line from Shinagawa Station to Miurakaigan Station. From there, the beach is about a six-minute walk away.