Following last year's opening of the Yokohama Gundam Factory featuring a giant moving mecha, and the recently installed Gundam manhole covers in Odawara, Gundam fans now have a new attraction to look forward to. Set to be completed by spring 2022, a brand new Gundam robot will be installed at the new Mitsui Shopping Park Lalaport in Fukuoka.
The massive shopping and entertainment complex is scheduled to open in Fukuoka's Hakata ward. It will be home to numerous shops and restaurants plus an outdoor plaza featuring a life-sized Gundam robot statue. The installation will be an exact 1:1 scale replica of the RX-93 v Gundam, or Nu Gundam, known as the hero mecha from the franchise's first movie, 'Mobile Suit Gundam: Char's Counterattack', in 1988.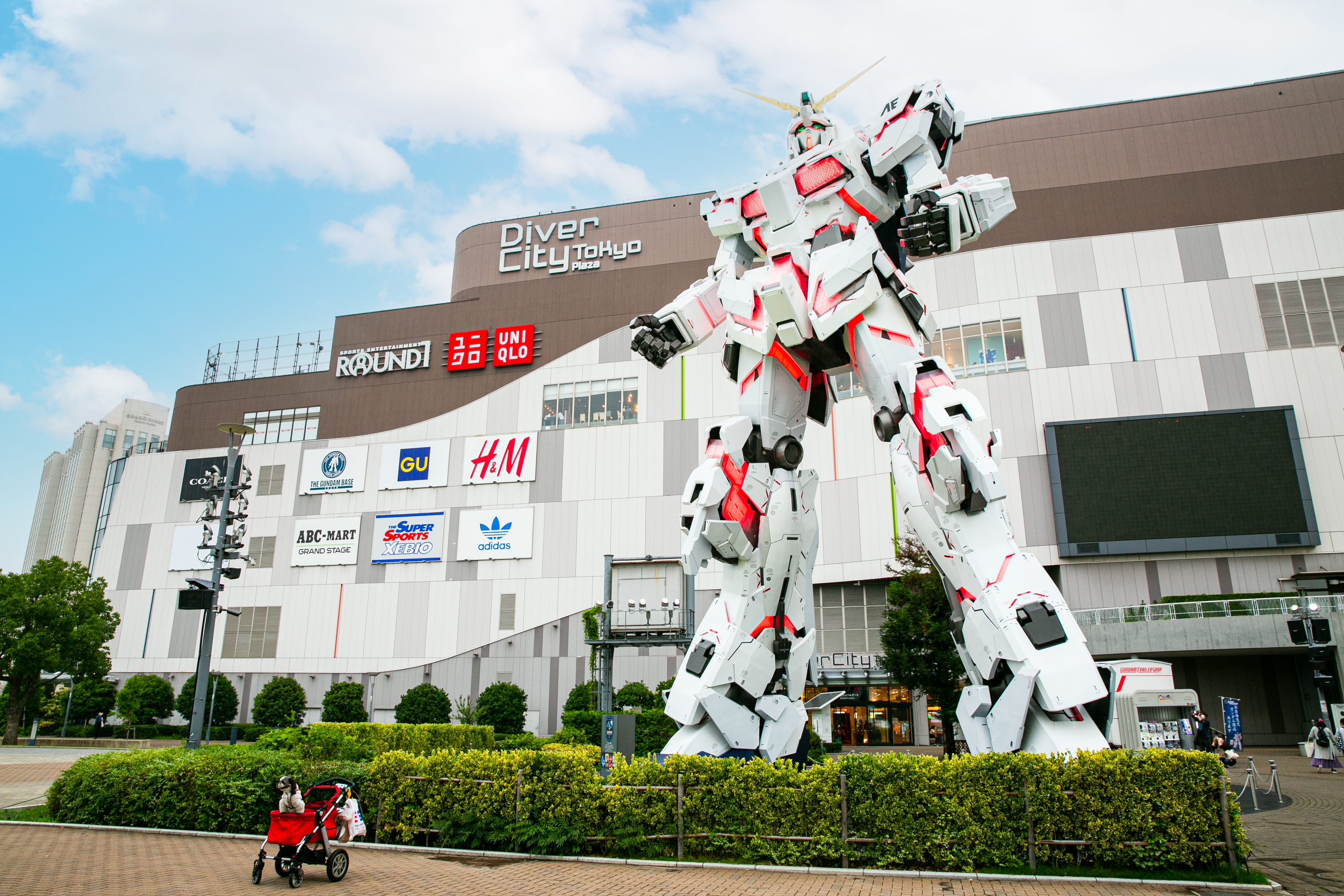 The impressive anime robot will also be the tallest Gundam statue to date, standing a staggering 24.8 metres tall, surpassing Tokyo's Unicorn Gundam (19.7m; pictured), Yokohama's moving RX-78-2 Gundam (18m), as well as the ZGMF-X10A Freedom Gundam in Shanghai (18.03m).
Not only that, it's the first Gundam statue in Western Japan. The large prong standing behind the mecha is a Fin Funnel – a special beam weapon unique to Nu Gundam (yes, we've been researching Gundam).
Along with the new statue, the Mitsui Shopping Park Lalaport Fukuoka, which is also expected to open in April 2022, will have a Gundam Park speciality shop and mini museum.
For more details on the new shopping centre, visit the website.
This article was first published on September 17 and updated on December 23.
More from Time Out Tokyo
8 things we're looking forward to in Japan in 2022

'Drive My Car' to represent Japan at Golden Globes and Oscars – here's what it's about
The Michelin-starred Torishiki in Meguro is one of Tokyo's best yakitori restaurants
The winter illumination at Seirinji Temple in Ishikawa will have you seeing double
17 best new openings in Tokyo in 2021
Want to be the first to know what's cool in Tokyo? Sign up to our newsletter for the latest updates from Tokyo and Japan.