As people everywhere have been encouraged to stay home and avoid spreading the Covid-19 coronavirus, social distancing has shot straight to the top of everyone's life goals. We all want to stay at least 2m apart from each other when we're out and about, but what does that actually look like? In Japan, there's a bizarre but easy answer.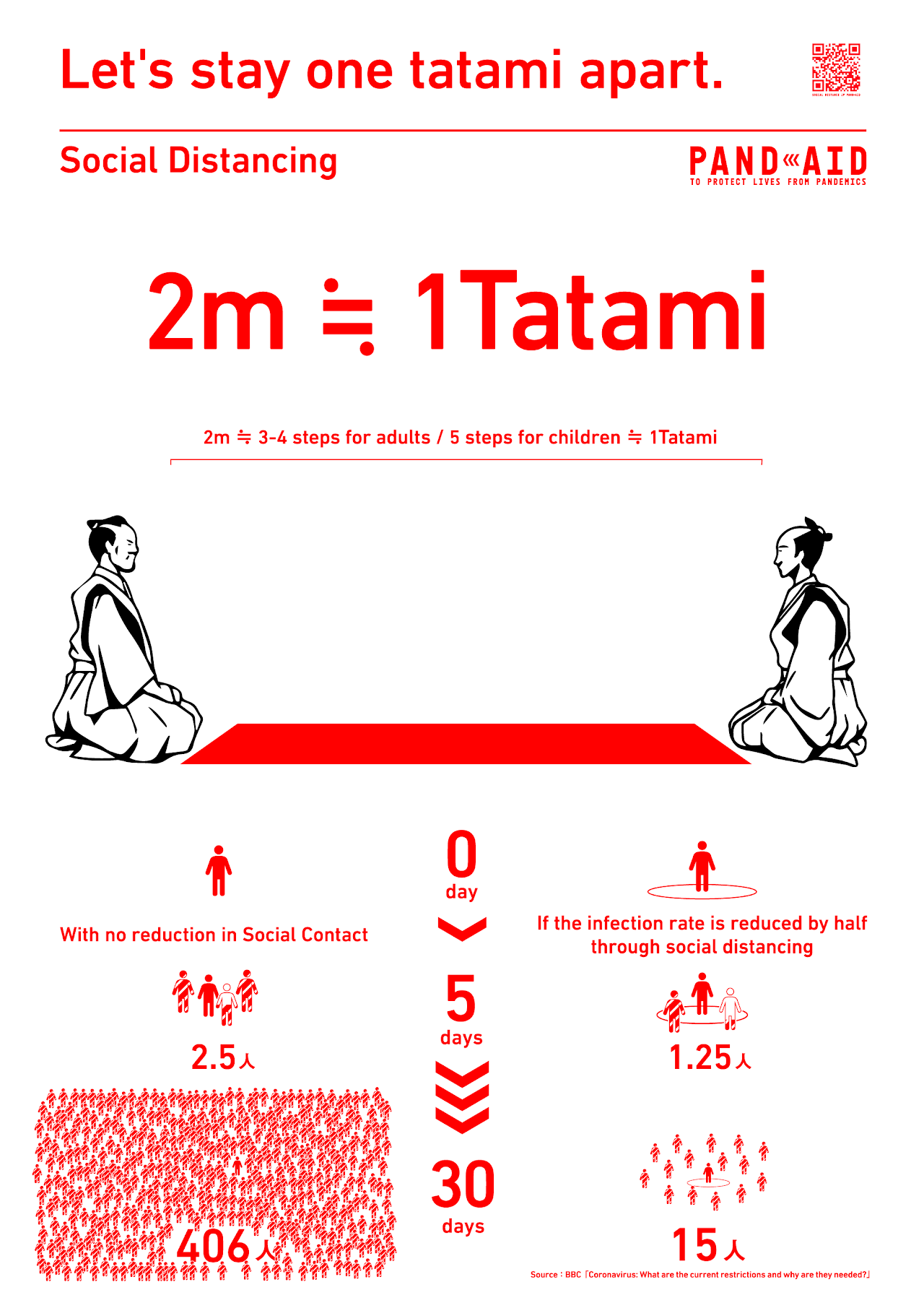 Japanese designer Eisuke Tachikawa has created some handy posters to help visualise those crucial two metres of space. If you're no good at mental measurement, the posters encourage you to use everyday objects, like a bicycle or the length of a tatami mat. To really take your social distancing to the next level, though, you can start measuring the space in tuna – the average bluefin is about 2 metres long – or even use the stride length of The Beatles.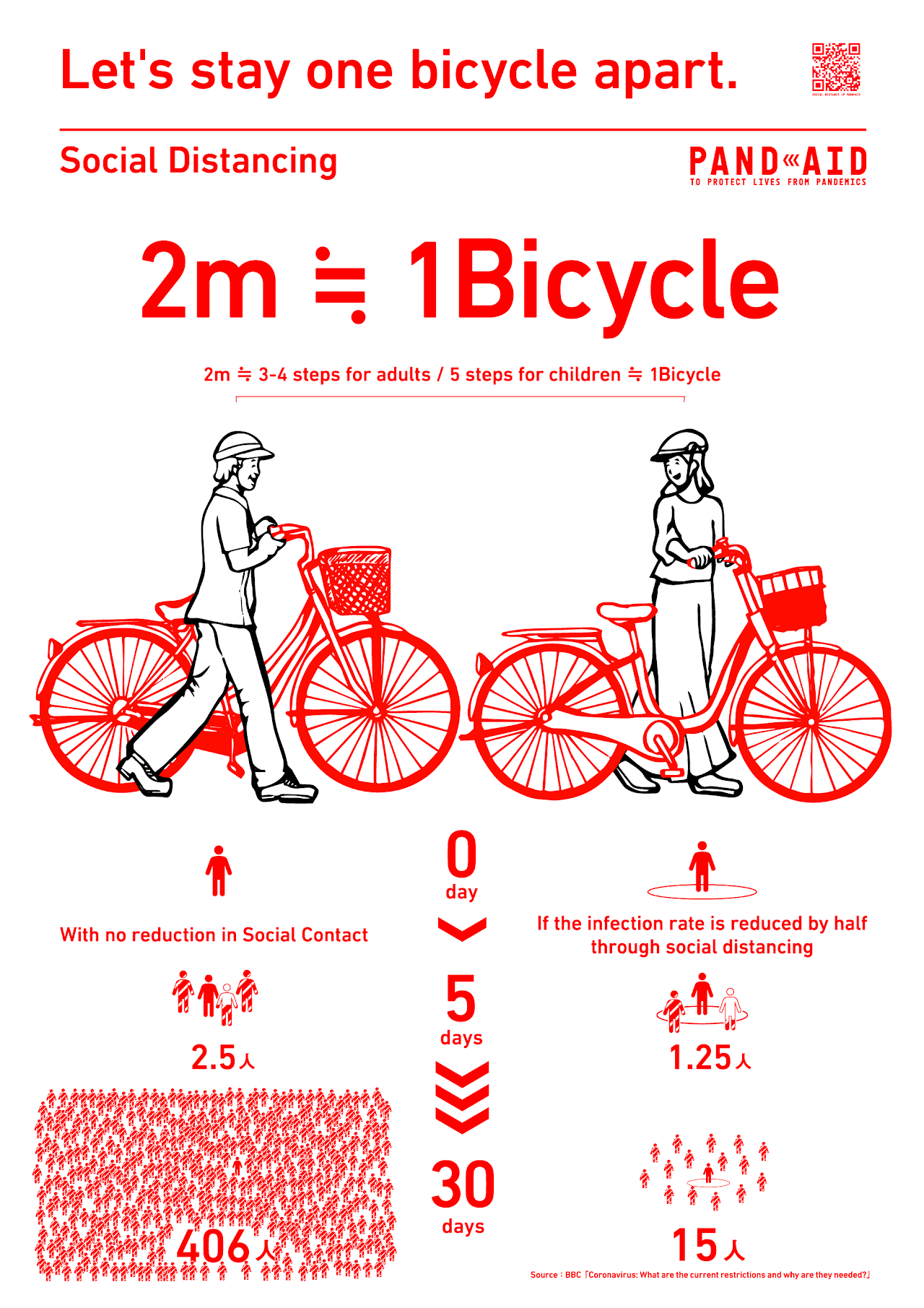 The social distancing posters are freely available on Pandaid, a bi-lingual site set up by Tachikawa and his design agency Nosigner to provide helpful information to the public throughout the coronavirus pandemic.
Get live updates on the Covid-19 coronavirus situation in Tokyo and Japan here.
More to do indoors
Make your own face mask at home
Order delivery from your favourite Tokyo restaurants
Try this DIY face shield from the designer of the Tokyo 2020 Olympic torch