As the weather starts to warm up, Japan goes into a mint chocolate craze, where you'll find this seasonal flavour in everything from ice cream and chocolate to drinks and cookies.
Perhaps it's the feeling that mint is refreshing and can help cool you down from the heat; whatever the reason, mint chocolate is a warm weather highlight in Tokyo that you can't miss. Here are some of the lip-smacking mint chocolate treats we've discovered at our local snack shops and convenience stores to get us through the season.
Papabubble chocolate mint specialty shop
Mint chocolate fiends will not want to miss Papabubble in Aoyama – the candy store has turned into a dedicated mint choco shop until the end of August. In the store, you'll find 44 different chocolate mint flavoured sweets and desserts such as candy, marshmallows and rocky road bars. If you can't make it to Aoyama, no worries. Some of Papabubble's mint chocolate creations are also available at the brand's other outlets nationwide.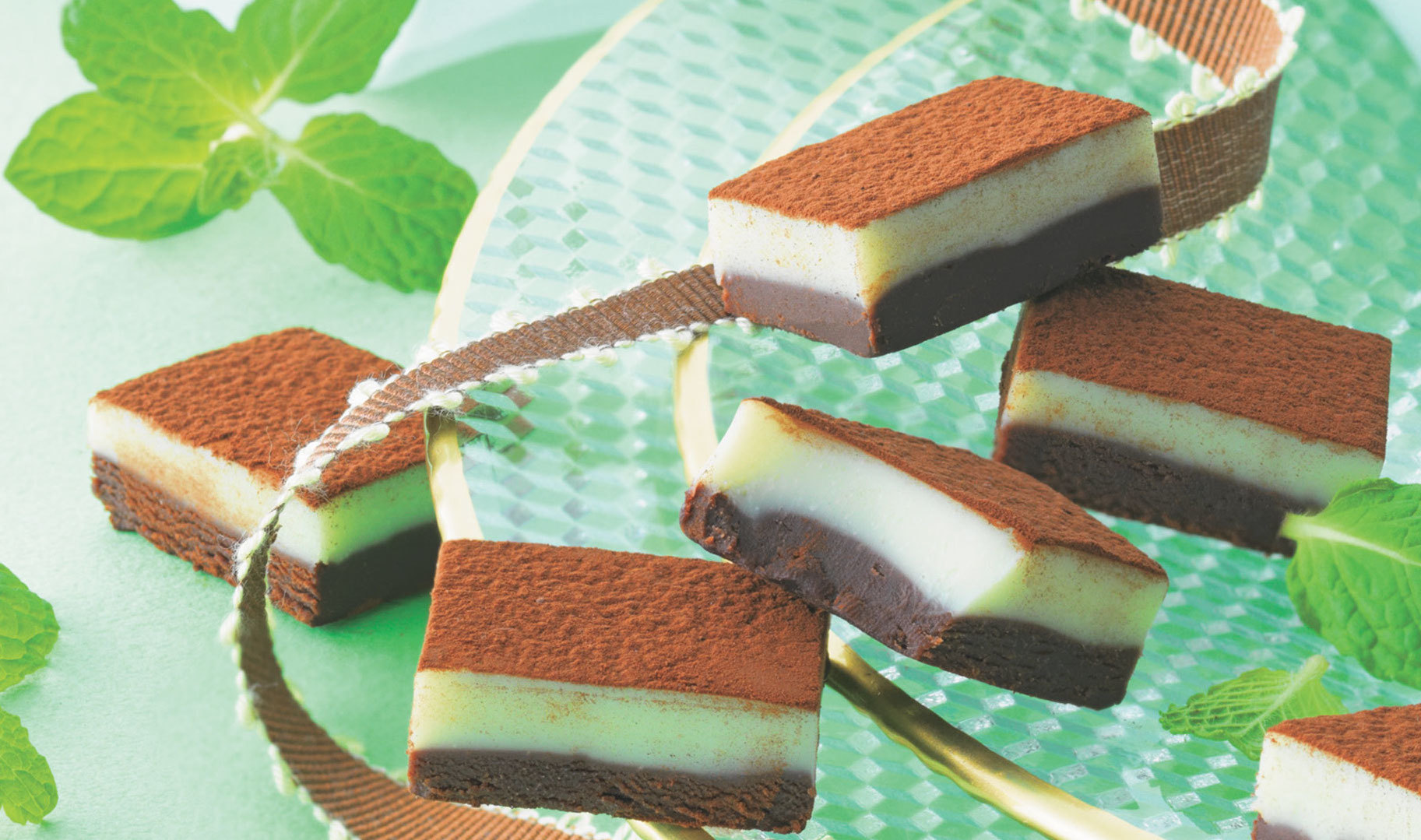 Royce chocolates
Royce is known for its decadent nama raw chocolates which melt in your mouth and come in countless flavours. This summer, the brand is releasing a special chocolate mint version featuring a layer of refreshing mint stacked on top of a layer of bittersweet cacao. A box of 20 pieces can be ordered online until the end of August. ¥821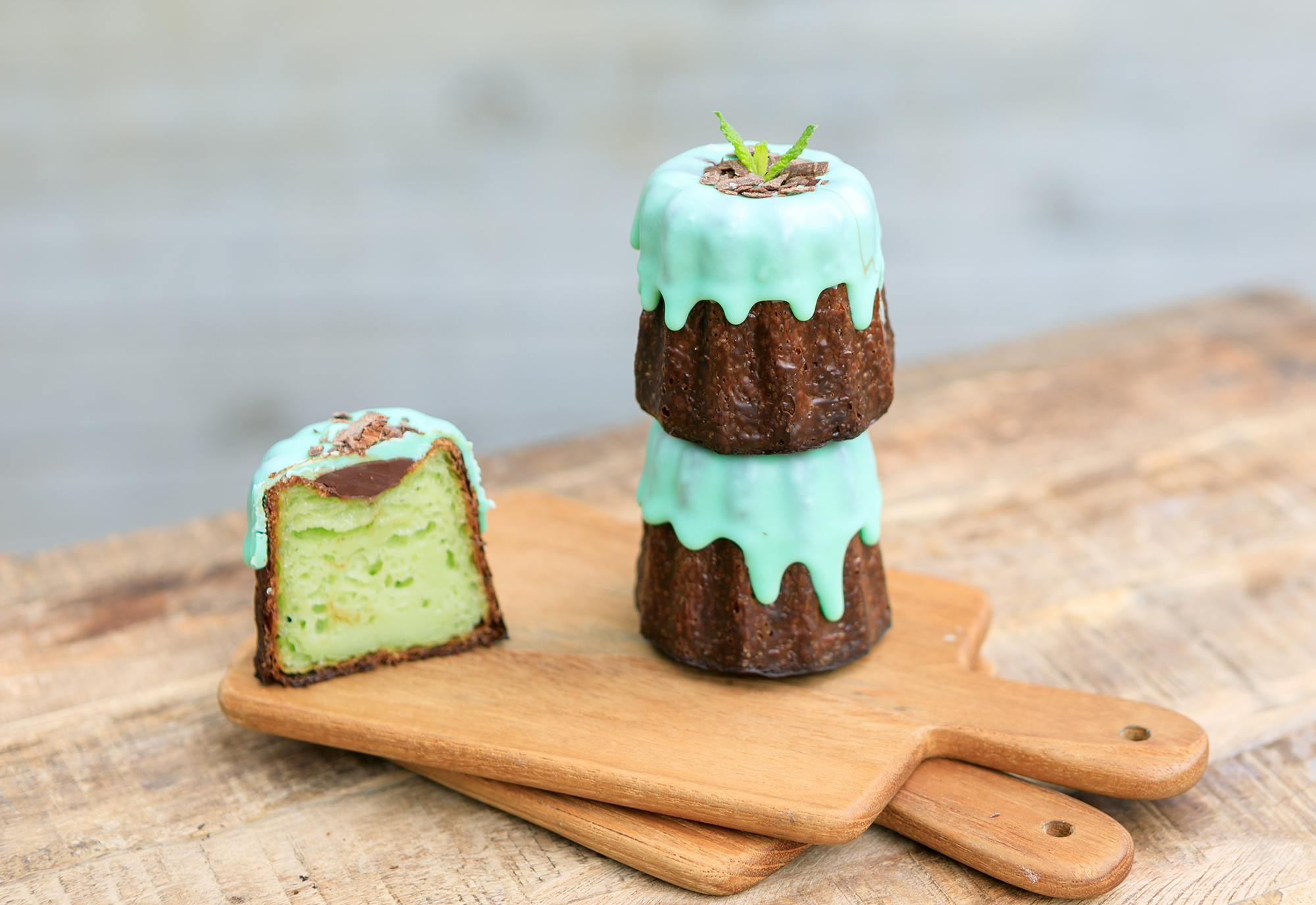 512 Cafe canelés
This small French pastry gets a minty upgrade thanks to 512 Cafe. This special chocolate mint version is made with a fragrant homemade mint extract and mint-flavoured white chocolate icing. The canelés can be ordered online along with 512 Cafe's popular chocolate mint bread (¥2,700). The online shop restocks regularly, so check the schedule for details. Set of five canelés for ¥1,782
Ginza Cozy Corner chocolate mint cakes and cookies
Ginza Cozy Corner has joined the craze with two special items this season: a choco mint cake and choco mint sablé cookies. The new cake is an indulgent mix of mint and white chocolate-flavoured cream with bits of mint-flavored jelly and chocolate chips dispersed in between layers of mint and cocoa-flavoured sponge. The sablé cookies were first introduced last year and are back by popular demand. Mint oil is blended into the cocoa cookies to give them an extra minty punch while the filling is made of cool mint cream. ¥453 per slice of cake, ¥129 per cookie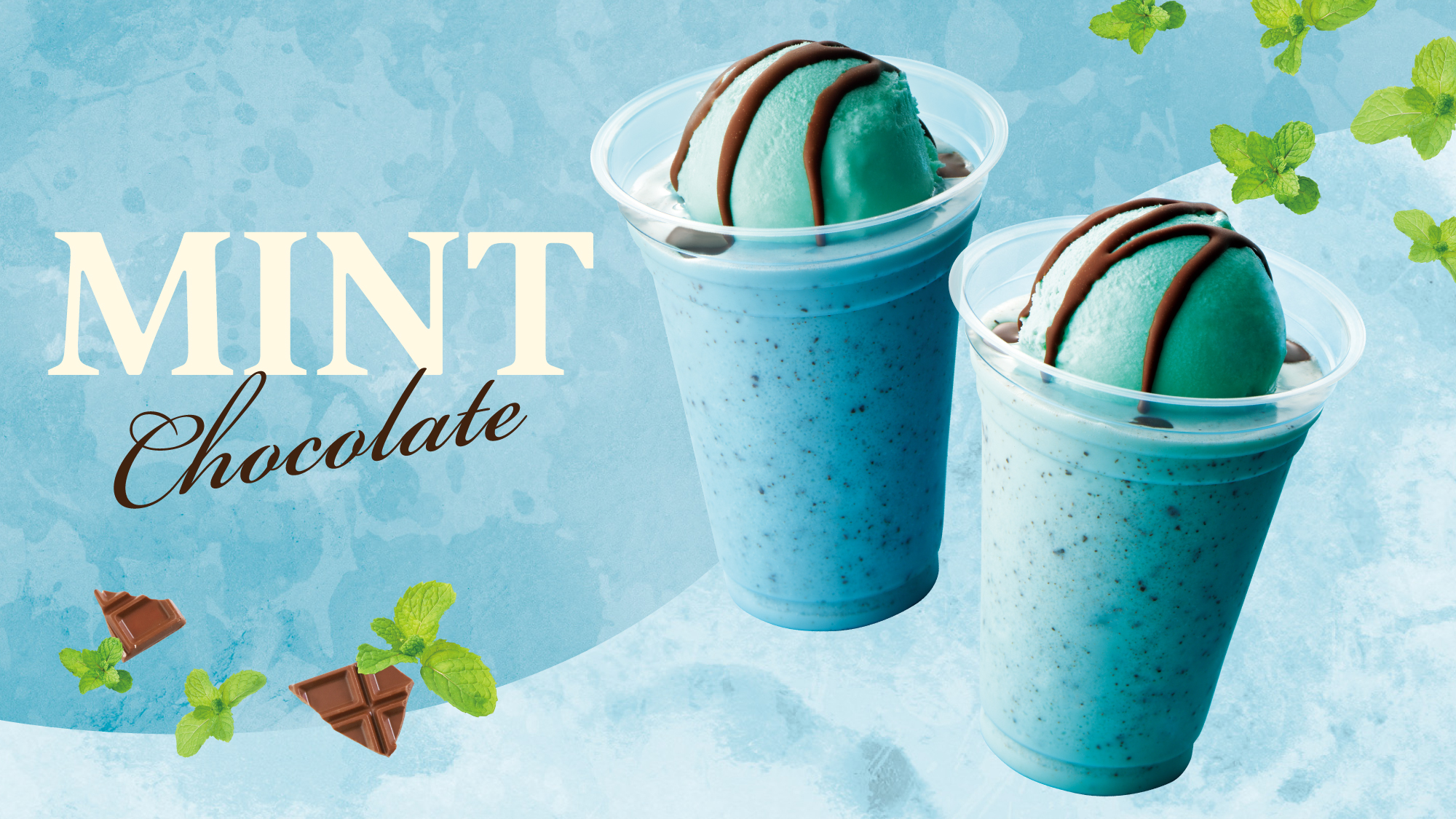 Café de Crié mint chocolate Sorbege and parfait
Café de Crié's popular mint chocolate frappe is returning this summer made with an original mint ice cream which took the café two years to develop. The drink comes in two varieties: a regular mint chocolate and an extra mint chocolate made with three-times the mint base. For adventurous eaters, the café is also offering a peculiar coffee jelly chocolate banana parfait which you can order with mint ice cream. Drinks from ¥520, parfait ¥470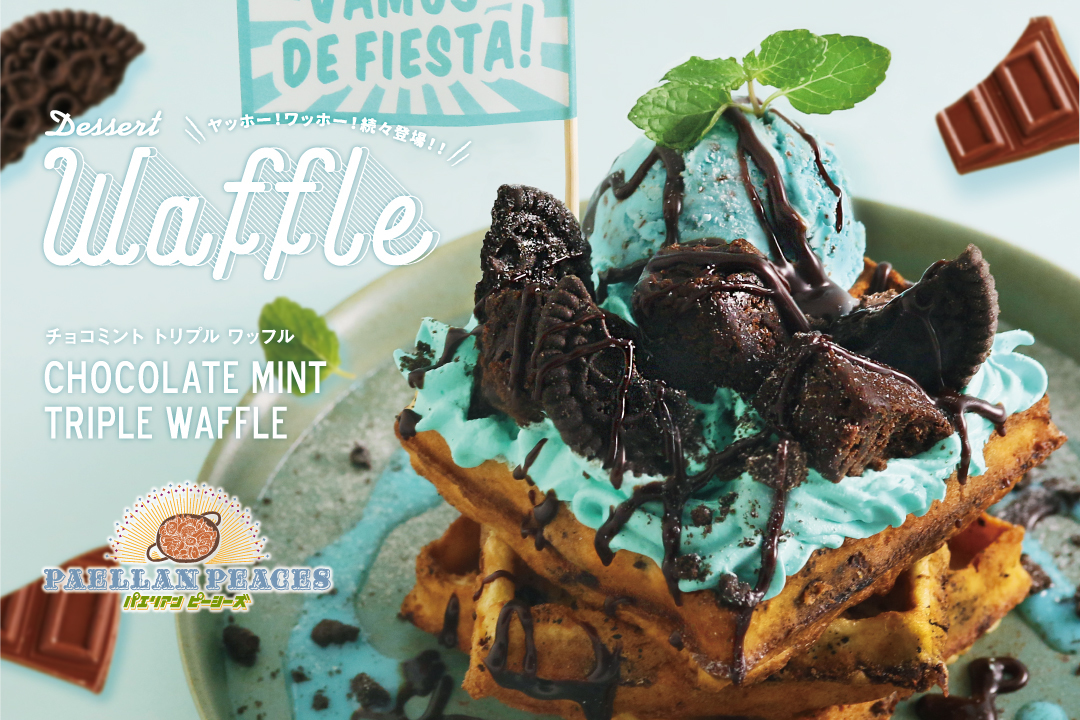 Paellan Peaces mint chocolate waffles
Spanish restaurant Paellan Peaces inside Lumine EST in Shinjuku is offering a special mint chocolate waffle topped with ice cream, brownies and more. Each order comes with three waffles served with mint sauce, mint whipped cream and a scoop of mint chocolate ice cream. Bits of chocolate cookie and brownie are sprinkled on top for even more chocolatey goodness. ¥979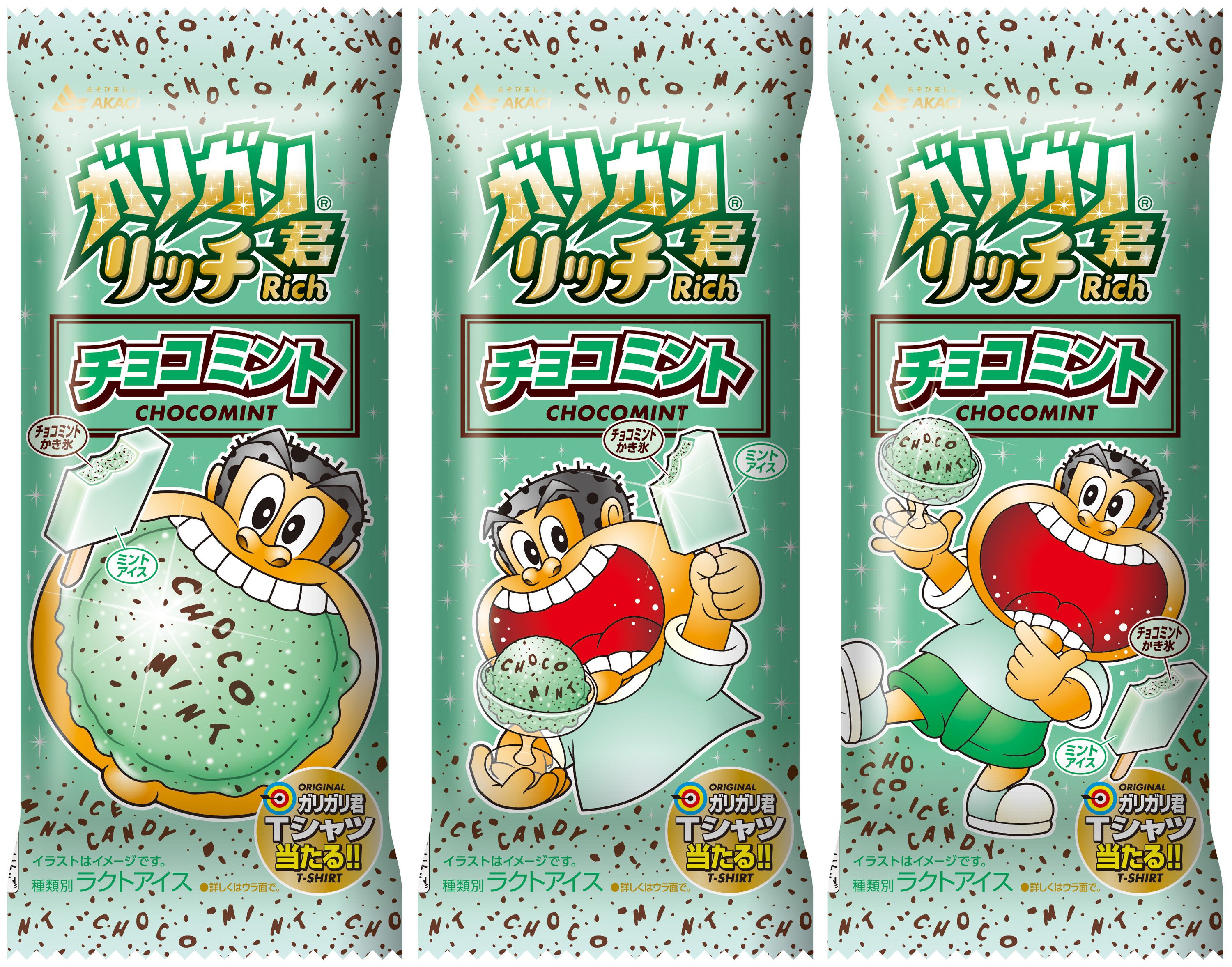 Choco Mint Gari Gari Kun
A classic Tokyo treat, Gari Gari Kun ice pops always have seasonal offerings, and we can't get enough of the mint chocolate variety that's made a comeback to our konbini freezers. The phrase gari gari is actually an onomatopoeia for to a hard, firm crunch. The centre of this popsicle is filled with small ice bits – kind of like the ice you'd find in a snow cone – laced with chocolate pieces. Expect a refreshing mouthfeel from the mint. ¥140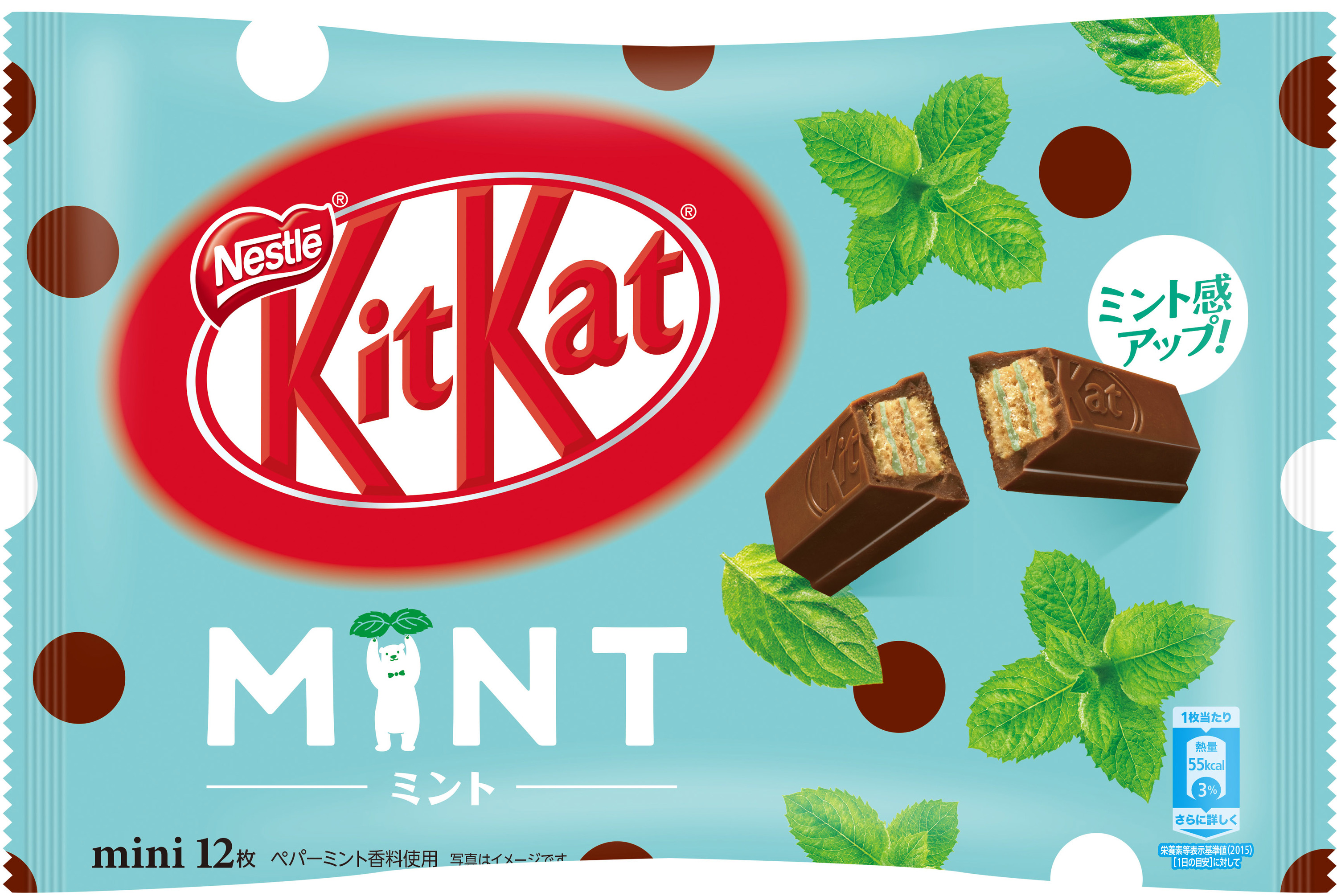 Mint KitKats
We've always got KitKat's latest flavours on our radar, and it's no surprise that the brand has brought back the minty version of its iconic bar this season. You'll be able to pick up a bag of 12 mini Kit Kats at stores in Japan as well as online. ¥540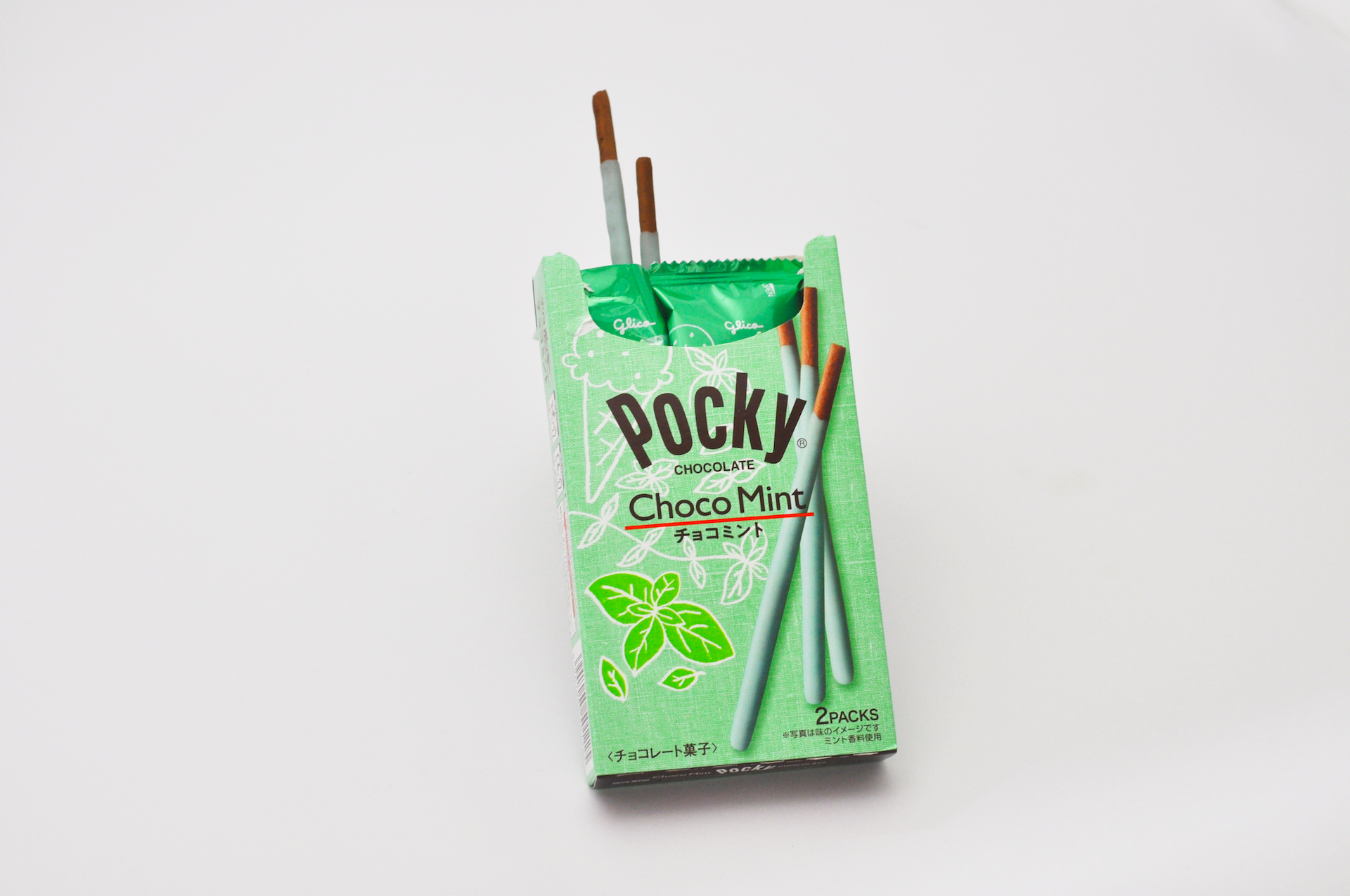 Choco Mint Pocky
Another classic snack to get the mint choco treatment is good ol' Pocky. The thin, pretzel-like sticks are flavoured with cacao and then dipped in minty glaze that packs a refreshing punch. You'll find this special flavour at most convenience stores, as well as grocery and snack shops around town. ¥162
Mint Creme Oreo
Oreo's latest Mint Creme flavour couldn't be more satisfying. Grab a cup of milk and twist open these cookies for all the good stuff inside. Filled with a refreshing mint cream icing, these cookies are a perfect minty treat. Need your fix? You'll find these at your local snack shops in Japan. ¥106
More from Time Out Tokyo
Become a zombie and cruise around Shibuya in a school bus this summer
Yakult opens a pop-up in Shibuya offering soft-serve ice cream
Introducing emochi, the emoji-shaped mochi by Japanese sweet shop Tamazawa
The cloud-viewing Unkai Terrace in Hokkaido is getting an extension this August
This hip new spot in Kabukicho has fashion, art and cocktails all in one place