As the weather starts to warm up, Japan goes into a mint chocolate craze, where you'll find this seasonal flavour in everything from ice-cream and chocolate to drinks and cookies. Perhaps it's the feeling that mint is refreshing and can help cool you down from the heat; nevertheless, mint chocolate is a warm weather highlight in Tokyo that you can't miss. Here are some of the lip-smacking mint chocolate treats we've discovered at our local snack shops and convenience stores to get us through the season.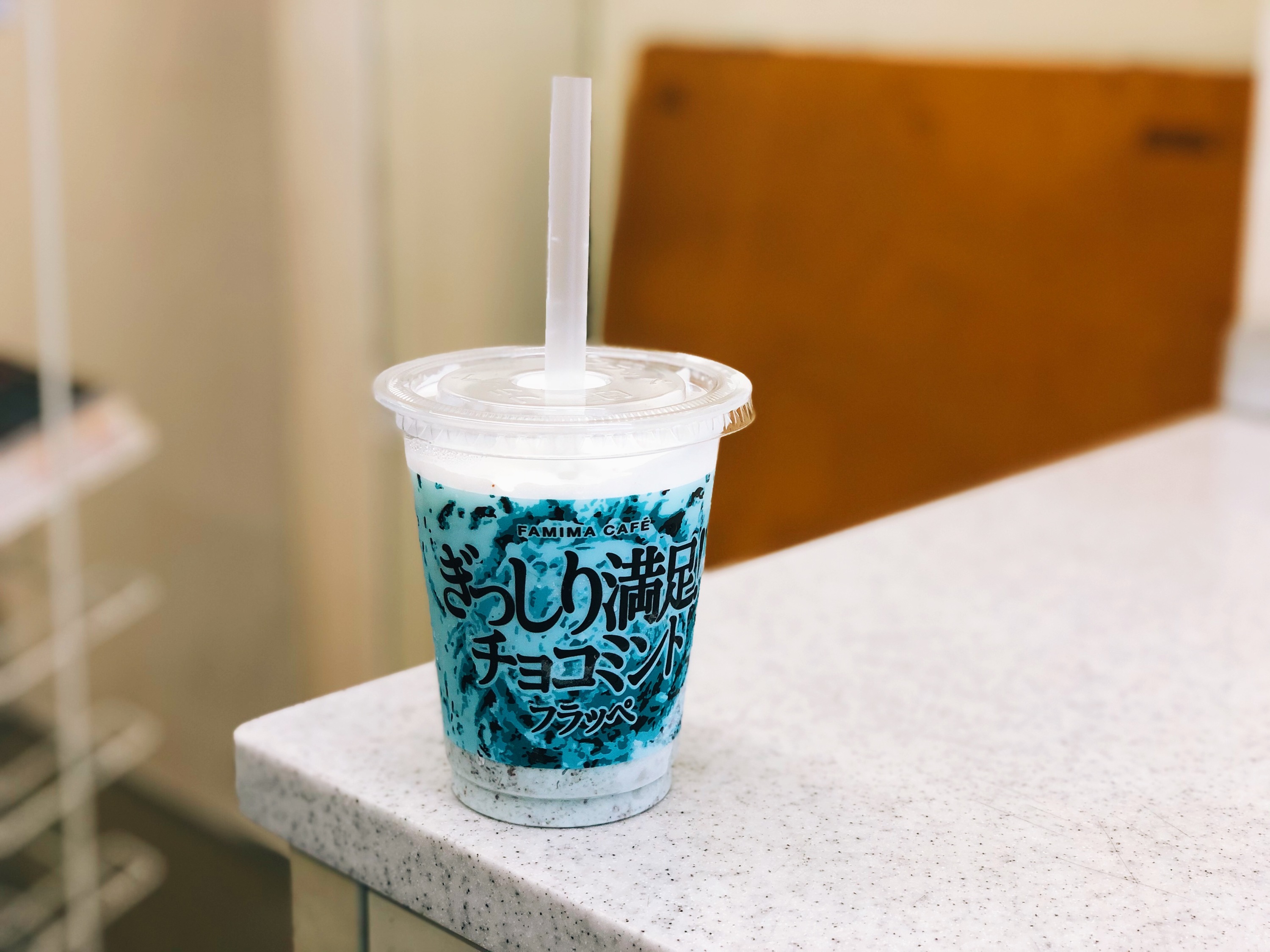 Chocolate Mint Frappé
Japan's convenience stores are all about the seasonal flavours. At FamilyMart, the popular chocolate mint frappé is finally back this season, featuring crispy chocolate bits dispersed in a rich minty milkshake. The frappé is also fun to make: after paying, you pop the cup into the coffee machine, which dispenses a small amount of milk to thaw the frozen drink into a sippable texture. ¥276 from FamilyMart
Mint Creme Oreo
Oreo's latest Mint Creme flavour couldn't be more satisfying. Grab a cup of milk and twist open these cookies for all the good stuff inside. Filled with a refreshing mint cream icing, these cookies are a perfect minty treat. Need your fix? You'll find these at your local konbini, supermarket or drugstore in Japan. ¥238
Mint chocolate ice-cream cups
Stop by any freezer section at your local convenience store this time of year and you're bound to find plenty of mint chocolatey goodness inside. This season in particular, two ice-cream cups stand out: the Haagen-Dazs White Mint and Chocolate (¥295), and Akagi's Strawberry Chocomint (¥140). The Haagen-Dazs cup is a lovely combination of rich minty ice-cream featuring bits of velvety smooth chocolate in each bite. Akagi's mint chocolate ice-cream game is strong, but the surprising addition of strawberry makes for an unforgettable dessert that we could eat all summer long.

Mint Chocolate Gari Gari Kun
A classic Tokyo treat, Gari Gari Kun ice pops always have seasonal offerings, and we can't get enough of the mint chocolate variety that's made a comeback to our konbini freezers. The phrase 'gari gari' is actually an onomatopoeia, translating to a hard, firm crunch. The centre of this popsicle is filled with small ice bits – kind of like the ice you'd find in a snow cone – laced with chocolate pieces. Expect a refreshing mouthfeel from the mint. ¥140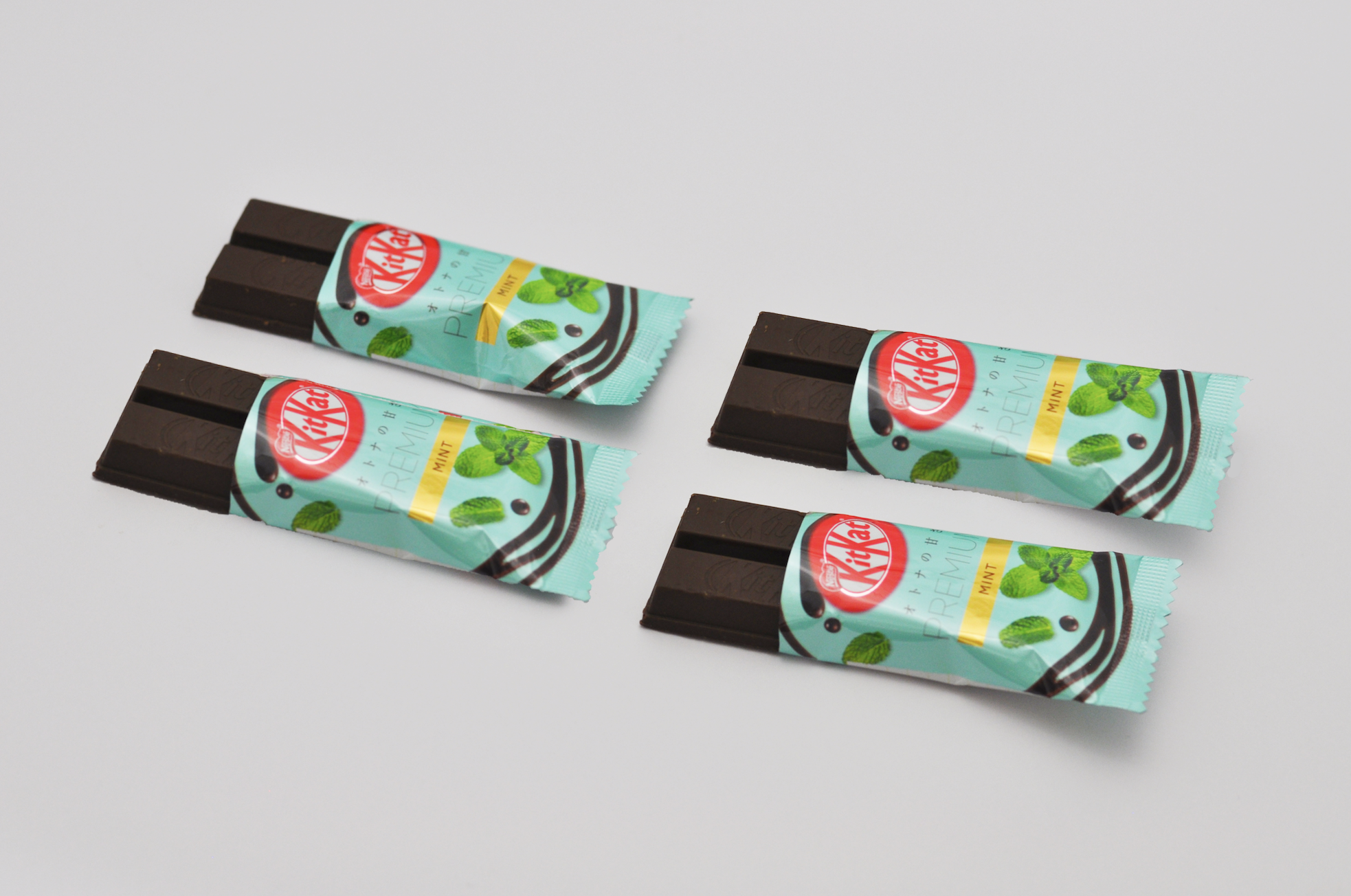 Mint Kit Kats
We've always got Kit Kat's latest flavours on our radar, and it's no surprise that the brand has come up with a few minty varieties for the season. This year, the classic mint chocolate has returned, along with a citrus mint that's similar to last year's mint yoghurt and rum-infused peach mint. You'll find these at your local konbini as well as online. From ¥398

Choco Mint Pocky
Another classic snack to get the mint choco treatment is good ol' Pocky. The thin, pretzel-like sticks are flavoured with cacao and then dipped in minty glaze that packs a refreshing punch. You'll find this special flavour at most convenience stores, as well as grocery and snack shops around town. ¥150

Mint Chocolate Mochi
No confectionery is more Japanese than mochi, and these sticky rice cakes from Lawson are a real standout. One pack contains six bite-sized mochi balls, which are basically mint cream mixed with pieces of chocolate all wrapped up in a nice chewy exterior. We dare you to eat just one. ¥156 from Lawson
Mint Chocolate cookies and candies
Don't know where to begin your mint chocolate adventure? Here's a tip: walk into any convenience store at this time of year and you're bound to come across a small section of snacks dedicated to this popular flavour. Take your pick from numerous candies, chocolates and cookies, and don't forget to check out the konbini's house brand for more minty, chocolatey goodness.
More delicious food finds
Nine delicious ways to use miso that don't involve soup
Instant ramen by Tokyo's top noodle restaurants
Make a Quarantini cocktail from convenience store ingredients
Bake a flourless chocolate cake in your rice cooker