In 2018, when Ryozo Tatami, the mayor of Maizuru in Kyoto prefecture, suffered a stroke and collapsed while giving a presentation inside a sumo ring, several women – including a nurse who administered the life-saving CPR credited for saving his life – rushed to his side. Within moments, they were ordered out of the ring as the sacred circle is a forbidden place for women to enter.
Sumo is Japan's oldest sport, dating back around 1,500 years; it's said to have its roots in a Shinto ritual dance where men displayed their strength in front of the gods. Over time, it developed into a competitive sport with the fighters gaining celebrity status.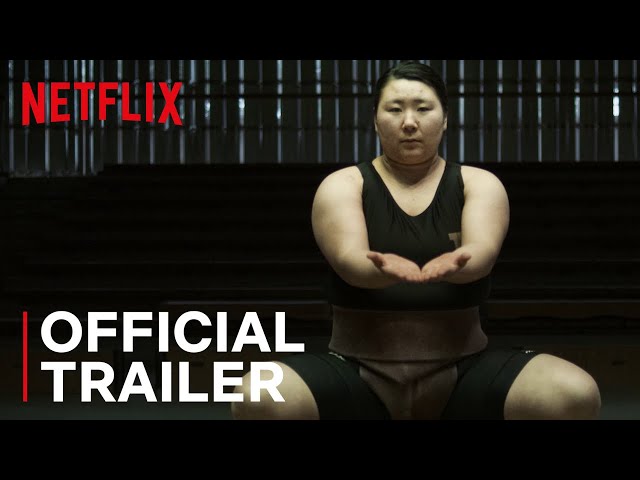 In 'Little Miss Sumo', a captivating 19-minute documentary recently released on Netflix, 21-year-old Kon Hiyori crouches in sonkyo position, facing her opponent. She claps her hands powerfully, then stretches out both arms horizontally – a ritual for the wrestlers to show they have no weapons and wish for a fair fight.
Japanese female sumo wrestlers, however, pursue more than just a fair competition – they're also fighting for fairness in a country that consistently ranks poorly for gender equality, where daughters in the Imperial family are barred from throne succession, where there's still only a handful of female sushi chefs (due to the long-held, though scientifically debunked, myth that menstruation distorts a woman's sense of taste and raises her body temperature, making it unsafe for her to touch fish), and where women are prohibited from competing professionally as sumo wrestlers.
Kon is from Aomori, known as the 'home of sumo' in Japan. Like many children, including girls, she started wrestling in elementary school. The film shows her prodigious ability while following her on her journey and aspiration to not only become a sumo wrestler but also the best female sumo wrestler in the world. Through her courageous pursuit, Kon is also helping to raise the profile of women participants in sports and society.
At university, Kon studies gender theory. She says she learned about women fighting gender issues all over the world, but laments the small number of Japanese women doing this. 'The "ideal" woman is modest and walks three steps behind the man,' Kon says.
'Little Miss Sumo' is a concise yet moving and beautifully shot film that explores the conformist issues of Japanese society in a subtly powerful way. It's also an insight into the ancient sport of sumo: the gruelling training, the ancient rituals, the surprising athleticism of the hefty competitors...
English director Matt Kay first met Kon in 2017 and was inspired to tell her story. In 2018, the film was released to critical acclaim: it won the Best UK Film at the Manchester International Film Festival and was also selected by Forbes as one of the must-watch entries at New York's Tribeca Film Festival. The BBC 100 Women list, which celebrates inspiring and influential women, recently named Kon as one of the nominees for 2019.
'Little Miss Sumo' is now streaming on Netflix, along with these stellar Japanese movies and TV series with English subtitles.