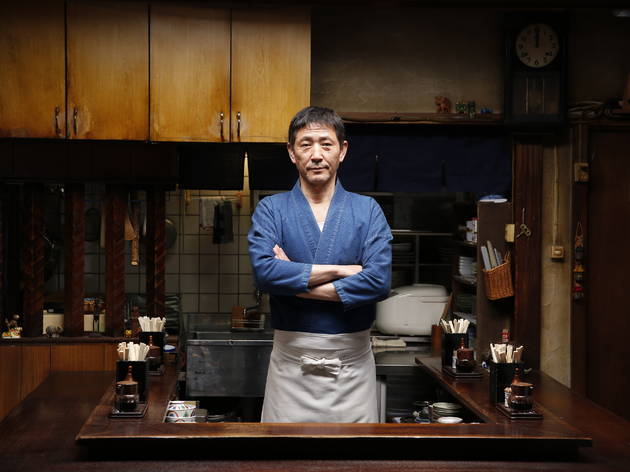 1/4
Midnight Diner: Tokyo Stories, Netflix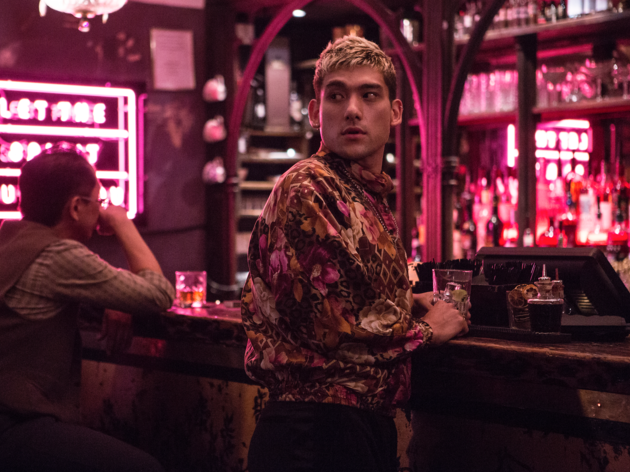 2/4
Photo: Giri/Haji, courtesy of Netflix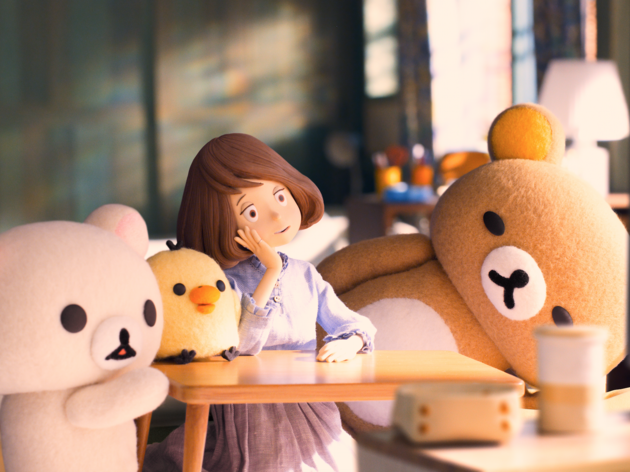 3/4
Rilakkuma and Kaoru, Netflix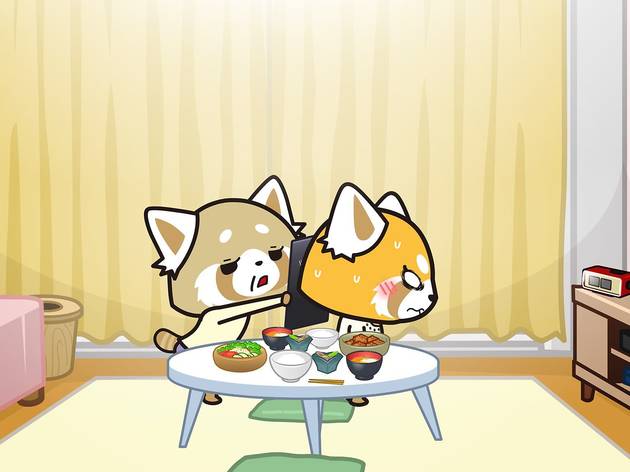 4/4
Photo: Aggretsuko/Sanrio
Best Japanese movies and series with English subtitles on Netflix
Locally produced, binge-worthy titles to add to your watch list
Whether you're stuck inside on a rainy day or in the mood for a cheeky weeknight binge, Netflix is a gold mine of movies and tv shows to get stuck into when you're bored. There is an abundance of titles in the anime category with new episodes available every week, but there are also seamlessly crafted documentaries, heart-tugging dramas and guilty pleasure reality TV shows that are just as worthy of your attention. Here are the best Japanese series and movies available with English subtitles on Netflix right now (note: regional restrictions may apply).
RECOMMENDED: The best documentaries about Japanese food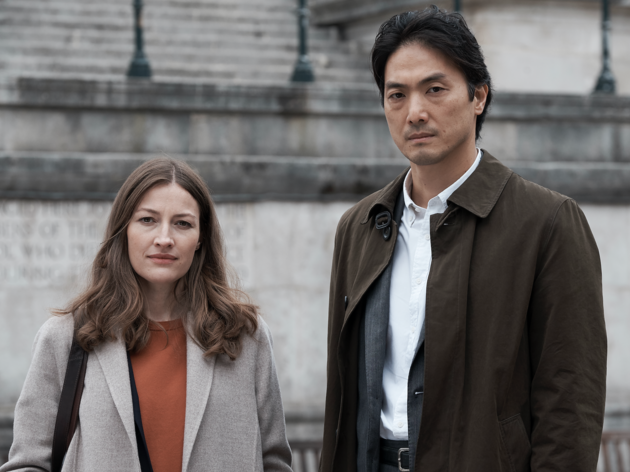 Photo: Netflix
Genre: Crime thriller
Synopsis: Following the killing of a yakuza boss's nephew, Japanese detective Kenzo Mori travels to London to track down his brother, Yuto. Yuto is also a member of the yakuza and was charged for murder before he mysteriously vanished, and presumed dead.
Overview: Though produced in the United Kingdom, 'Giri/Haji' makes for a surprisingly authentic thriller based on Japan's notorious mafia-like gangs. With dialogue both in English and Japanese, this eight-part series weaves a riveting tale of deceit, corruption and brotherhood. Although many risks were taken to produce this ambitious intercontinental show, its razor-sharp script, slow burning tension and host of compelling characters create a deeply satisfying performance.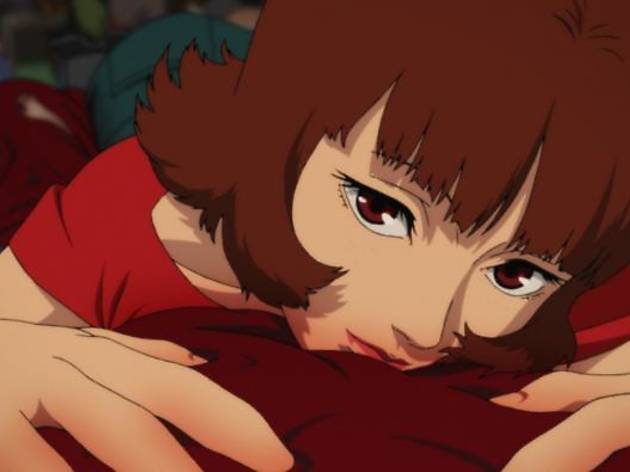 Photo: © 2006 Madhouse, Inc.
Genre: Sci-fi, thriller
Synopsis: Doctor Atsuko Chiba and her team of scientists have developed a device that allows the user to enter people's dreams. The device was invented as part of a treatment plan for psychiatric patients, but could cause imponderable damage in the wrong hands. When the device prototype is stolen, it is up to Chiba and her dream persona, Paprika, to save the real world and put things right.
Overview: If you thought Christopher Nolan's 'Inception' was trippy, you probably aren't ready for the parade of dancing objects and dolls that come to life in the dream world of 'Paprika'. Director Satoshi Kon brilliantly captures the bizarre and impalpable characteristics of a dream, conveying them through stunning animations that exceed anything that could be done in a live action film. You'd better strap yourself in and hold on extra tight, this is one wild carnival ride you won't want to miss.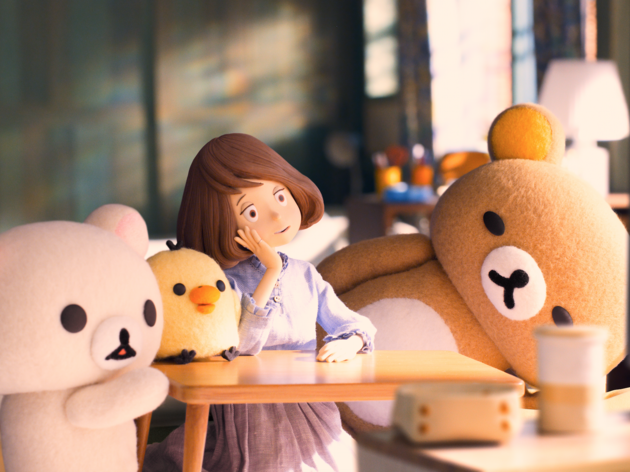 Rilakkuma and Kaoru, Netflix
Genre: Slice of life
Synopsis: Kaoru, an office worker in her thirties, lives with her pet chick and two bears. While Kaoru may not have too much in common with her fluffy roommates, the animals try their best to cheer her up when she's down and help out around the house, even if they don't always see eye to eye.
Overview: This stop-motion animation is a heart-warming tribute to one of Japan's most beloved characters, Rilakkuma. In this delightful series, we see the bear try earnestly to host a hanami, save money and lose weight alongside Kaoru, who is sometimes surprised at the lengths Rillakuma and his friends will go to be included, but nonetheless charmed by their good intentions. Whatever mood you're in, it's impossible not to fall in love with these innocent characters who'll do anything for a friend.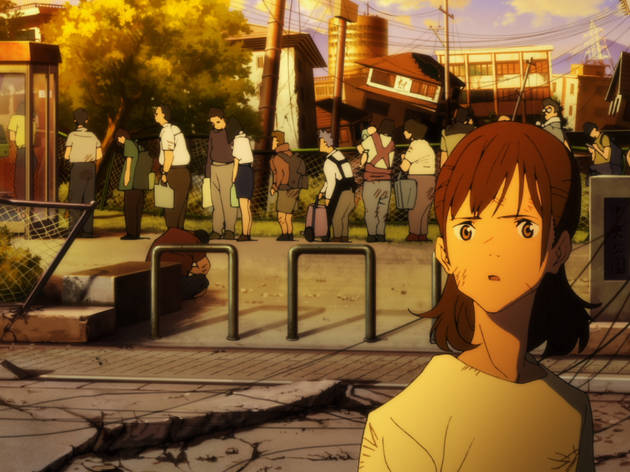 Photo: Netflix
Synopsis: A number of devastating earthquakes cause the islands of Japan to start sliding into the sea. The series follows a the Murata family of four and their desperate bid for survival as the country sinks beneath the waves.
Overview: This upcoming anime series is directed by Masaaki Yuasa, known for 'Devilman Crybaby', 'Ride Your Wave' and 'Keep Your Hands Off Eizouken'. The ten-episode drama is based on the best-selling 1973 disaster novel by Sakyo Komatsu, in which major earthquakes strike Japan and cause it to sink into the ocean. While there have been previous live-action adaptations for film and TV, this is the first time the book has been brought to life as an anime.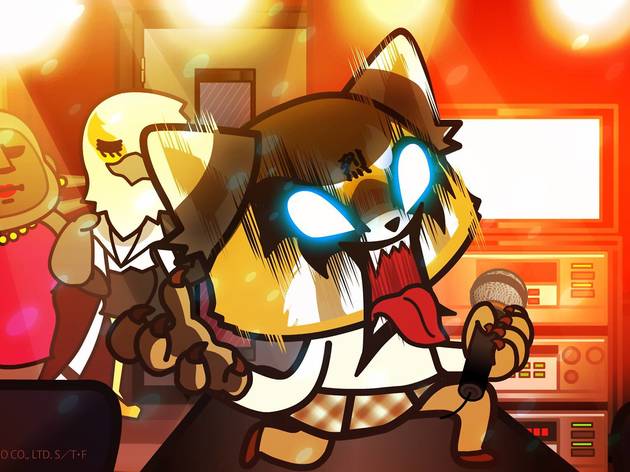 Photo: Aggretsuko/Sanrio
Genre: Anime
Synopsis: 25-year-old Retsuko is a red panda who works as an accountant. During the day, she gets pushed around by her boss and colleagues at the office, but at night, she hits a karaoke parlour and unleashes her all rage with death metal.
Overview: The contrast of Retsuko's cutesy daytime demeanour with her ferocious after-dark alter-ego is endlessly entertaining, but beyond her unusual way of letting off steam, Retsuko represents the everywoman of 21st century Japan. From her difficult cowokers to her overbearing mother who won't drop the subject of Retsuko's relationship status, Retsuko's everyday struggles are something that everyone can empathise with and it's Retsuko's relatability that makes this show binge-worthy.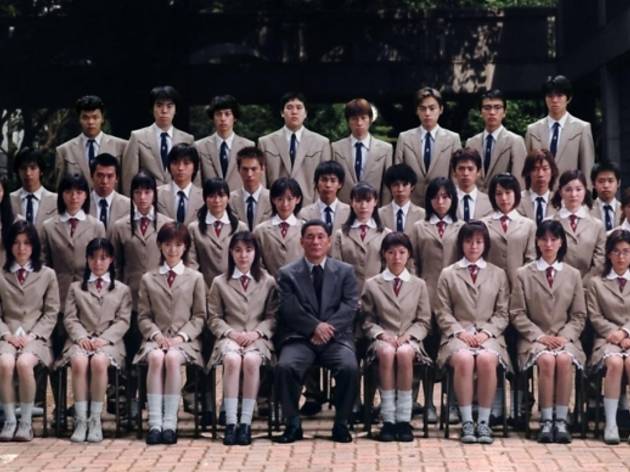 Photo: Battle Royale Production Committee
Genre: Action, suspense
Synopsis: In a dystopian society, the Japanese government passes an act where Japan's youth must battle to the death in order to suppress the population of juvenile delinquents.
Overview: Released in 2000, this gory cult classic by father-and-son duo Kinji and Kenta Fukusaku is still one of the most talked about films in Japanese cinema. While the plot of teenagers fighting in a bloody free-for-all is comparable to the more recent dystopian hit, 'The Hunger Games', 'Battle Royale' is far more brutal as it highlights the emotional and animalistic traits of humankind.
Photo: ©2017 Suurkiitos inc.
Genre: LGBTQ+
Synopsis: 11-year-old Tomo Ogawa is abandoned by her neglectful mother, who leaves her daughter to be with her new boyfriend. With no father in the picture, Tomo moves in with her uncle whose live-in girlfriend, Rinko, happens to be a transgender woman.
Overview: Director and screenwriter Naoko Ogigami wrote this poignant film with the desire to raise LGBTQ+ awareness and spark more discussions about LGBTQ+ issues in Japan. Actor Toma Ikuta's portrayal of Rinko is delivered with all the depth and delicacy required for the film to make its statement, while Rinka Kakihara does a remarkable job in depicting all of Tomo's complex emotions as she gradually becomes attached to her new family.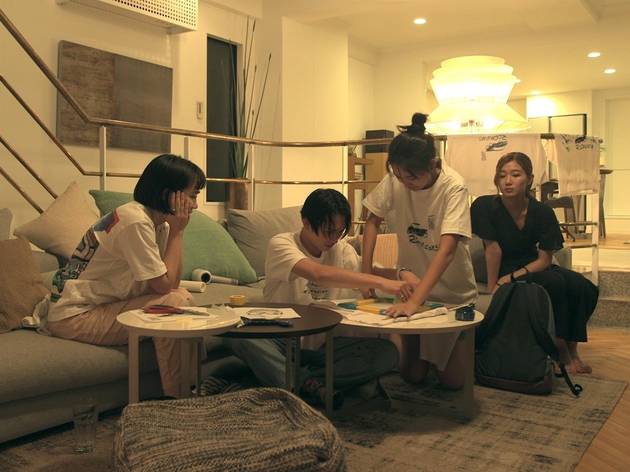 Photo: fb.com/th6tv
Genre: Reality television
Synopsis: A group of young strangers share a house where the camera captures some of their most intimate moments. As the days and weeks go by, the members form friendships, take on different roles around the house and even fall in love, all while juggling their personal and professional pursuits. Once a member feels they have made enough personal growth during their time at the house, they return to their previous life, making room for a new housemate.
Overview: It's not quite Big Brother, but the members of 'Terrace House' are sometimes followed by the camera as they leave the home for their various jobs, dates or outings with friends. Most of the new arrivals are single, giving plenty of opportunity to become romantically attached to other members. Unsurprisingly, this also leads to bitter rivalry, heartbreak and messy love triangles that viewers can't help but get invested in.
While watching each member navigating their careers, life with their housemates and romantic pursuits is entertaining on its own, what really makes the show is the commentary provided by the panel of Japanese comedians and TV personalities who make sidesplitting remarks about the characters' interactions in the house.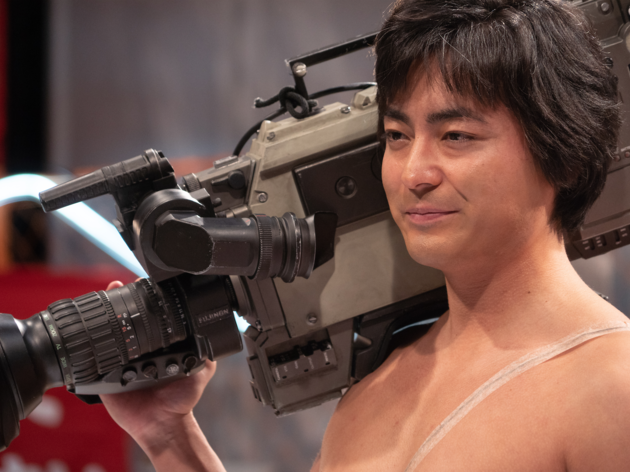 The Naked Director, Netflix
Genre: Comedy-drama, period drama
Synopsis: An unsuccessful salesman, Toru Muranishi tries his luck in the porn industry after getting fired from his job and discovering his wife is having an affair. Despite his lack of experience, Muranishi quickly learns the rising potential of the VHS and goes on to build an empire for himself while revolutionising the porn industry in Japan.
Overview: It's the show everybody is talking about. This full-frontal biopic series is loosely based on the true story of adult film director Toru Muranishi. The show is a provocative narrative of his eccentric, often bizarre adult film career that blossomed at the height of the economic boom in the '80s. While the series was only released in August, Netflix has already confirmed the show is being renewed for a second season.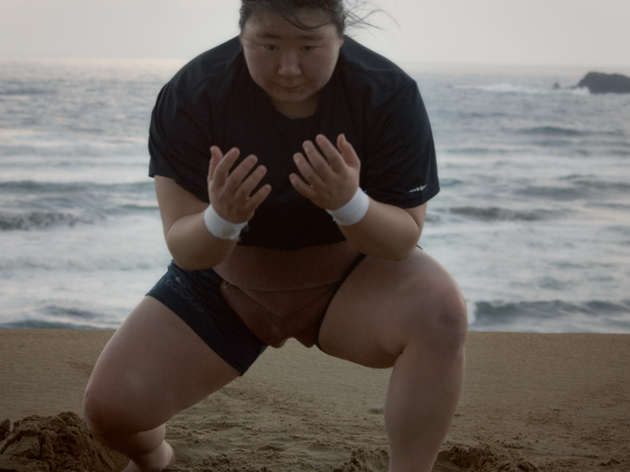 Little Miss Sumo, Netflix
Genre: Documentary
Synopsis: Japan's oldest sport, sumo, is one where women are still barred from entering the dohyo wrestling ring. Although sumo is not officially recognised as a women's sport in Japan, aspiring sumo wrestler, Hiyori Kon, pursues it anyway, with the goal of becoming the world's best female sumo wrestler.
Overview: When two women were ushered out of the dohyo ring after rushing to aid a Japanese mayor who was suffering from a stroke in 2018, the Japan Sumo Association was heavily criticised for allowing outdated gender biases to perpetuate in modern society. While the JSA apologised for an inappropriate response to an urgent situation, no changes in policy were made. This short yet stunning documentary takes a balanced look at the sport, exploring the beautiful traditions of sumo as well as the ugly prejudices behind it.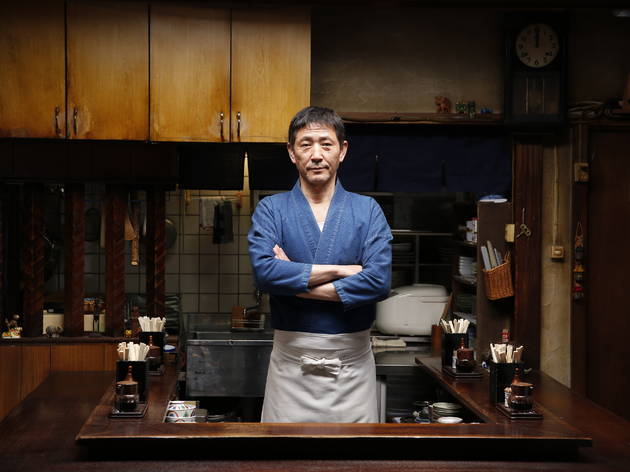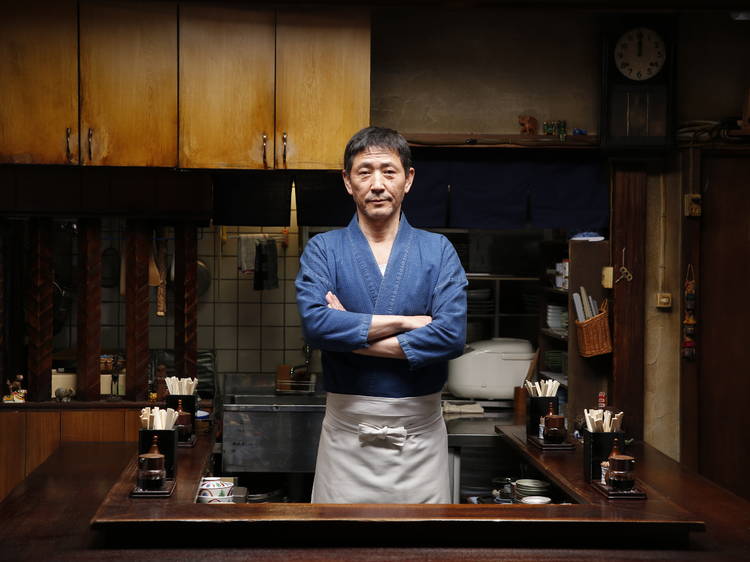 Midnight Diner: Tokyo Stories, Netflix
Midnight Diner: Tokyo Stories
Genre: Slice of life, food
Synopsis: A man who is only known to those around him as 'Master' runs a small restaurant from midnight to 7am daily. The restaurant welcomes a mixed group of clientele every night who dish up their fascinating personal stories as the chef serves them dinner. During these hours, the Master becomes a trusted confidant as well as a cook while his diners contemplate their personal dilemmas over a soulful dish.

Overview: List this under the 'Don't Watch Hungry' category. 'Midnight Diner' features a host of scenes with mouthwatering home-style dishes that'll have you craving whatever Master is dishing up that night. Be heartwarmed as you join these lone diners – from seasoned lawyers to forlorn gamblers – at the table while they connect with each other in this intimate eatery during the wee hours of the night.
Photo: Netflix
Genre: Comedy
Synopsis: Soichi Haruta is a single 33-year old employee at a real estate company. He feels ready to get married but his awkward character and lack of independence (he lives with his mother) leaves him struggling to attract the attention of single women. He feels he faces enough challenges in life as it is, and his problems are further complicated when both his colleague, Ryota Maki, and boss, Musashi Kurosawa, confess having feelings for him.
Overview: When people think of ossan (the colloquial word for old or middle-aged man), they might picture surely businessmen with distinguished mustaches and serious suits rather than office romances or awkward love triangles. However, the creators of 'Ossan's Love' have managed to defy the trope of schoolboy crushes so often seen in BL (Boy's Love) dramas and veered towards a slightly different kind of love story involving a couple of Japanese salarymen. With the sort of plot that could only have originated from a BL manga, 'Ossan's Love' is a warm, funny and at times absurd series that adapted nicely to a seven-episode series on Netflix, leaving fans hungry for more.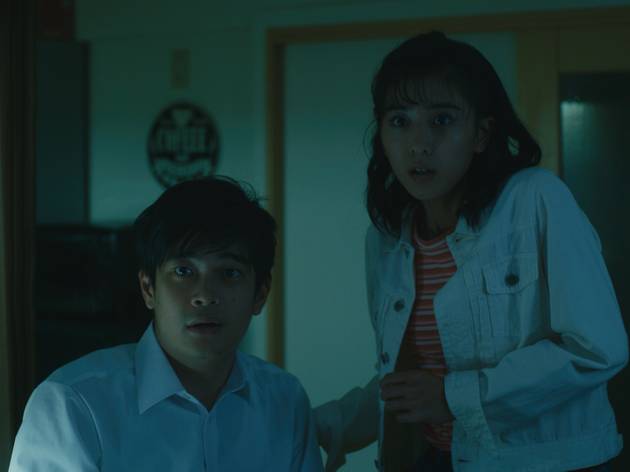 Photo: Netflix
Synopsis: A paranormal researcher looks into the sinister history of a house where a mother's body was found with no sign of her child. People claim that the house is cursed, but no one seems to know the truth of the terrible events surrounding it.
Overview: Also known as 'The Grudge', the 'Ju-On' franchise became such a hit in Japan that it sparked a number of American adaptations. Though reboots seldom live up to the original material, 'Ju-On's first series adaptation holds spine-chilling potential, with ghoulish scenes of that awful eye peeping out from a curtain of black hair, and not to mention the ominous sound of footsteps at night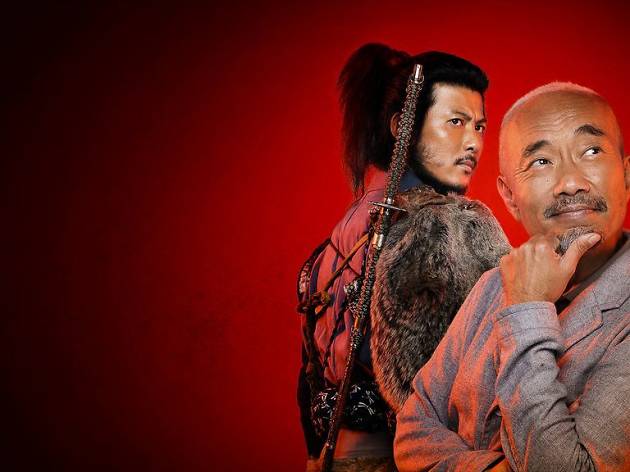 Photo: Netflix
Genre: Slice of life
Synopsis: Recently retired Takeshi Kasumi struggles to find a new routine for himself after years of being a salaryman. While his wife carries on with her usual day-to-day activities, Kasumi goes out looking for a bite to eat, whereupon he discovers his inner samurai who encourages him to live each day (or each meal) to the fullest without any inhibitions.
Overview: Have you ever stopped yourself from eating that second helping of curry rice because you were worried about your waistline? Or shied away from a restaurant you were interested in because the queue was too long? Perhaps you need to get in touch with your inner samurai to help you enjoy your food the way it's meant to be. Starring Naoto Takenaka as Takeshi Kasumi and 'Naked Director's Tetsuji Tamayama as the samurai, Samurai Gourmet is a series that'll have you taking to the streets in earnest search of your next epiphany-inducing meal.
Photo: Netflix
Genre: Drama
Synopsis: Three friends – a banker, a dentist and a lawyer – are all single and enjoy success in their respective fields. While they're satisfied with the work-life balance, an eye-opening conversation makes each of them question their single status and they set out to look for potential partners. Tying the knot, however, proves to be even harder than it sounds.
Overview: Screenwriter Arisa Kaneko turns the tables in this star-studded drama about hopeless romantics looking for love. While in the past some romantic dramas written by men tended to portray women as clueless hopefuls as they navigated complicated relationships, this time it's the male protagonists who are a little more lost than they are willing to admit.
Helmed by actors Issey Takahashi, Takumi Saitoh and Kenichi Takito, the show sheds light on some of the common beliefs surrounding the concept of marriage in Japan. The three men, originally convinced that they're better off independent and that marriage will only hold them back, are forced to look within themselves as they explore whether they are truly living every man's dream or if they are in denial about personal issues they have yet to confront.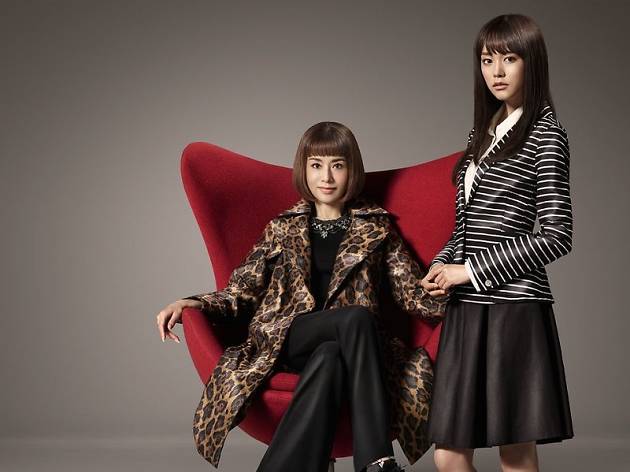 Photo: Netflix
Genre: Drama
Synopsis: Wide-eyed newcomer Mayuko Tokita joins a lingerie design house in the posh fashion district of Ginza. Though inexperienced, Mayuko is determined to find her feet under the scrutiny of company owner and founder Mayumi Nanjo, whose formidability makes her somewhat akin to Anna Wintour.
Overview: As it turns out, there's a lot more to lingerie than meets the eye. While 'Atelier' (also titled 'Underwear') is just one-season long, we're taken on an eventful journey as Mayuko, played by Mirei Kiritani, paves her way in the fast-moving design house. If you enjoyed watching 'The Devil Wears Prada', this is the show for you.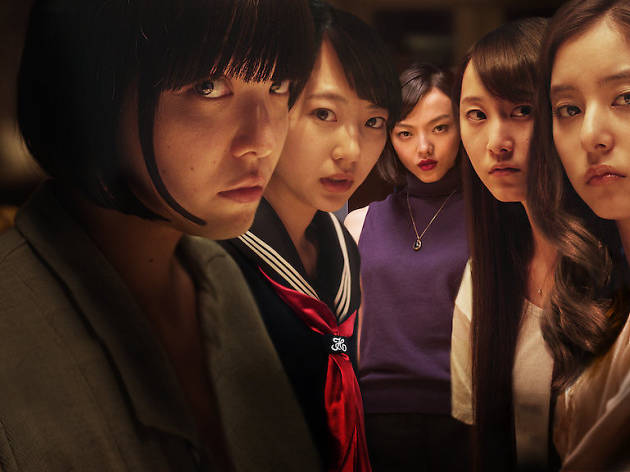 Photo: Netflix
Genre: Romance, suspense
Synopsis: Five women appear at the house of a struggling novelist, Shin Michima. They proceed to pay him a monthly sum of a million yen, in exchange for rent and living expenses, but Michima doesn't know why these women are here ⁠— and the women won't let him ask them any questions about it either.
Overview: This series was adapted from the manga of the same name by Shunju Aono. While it's the kind of story that could only ever come out of a seinen manga (manga marketed for young men), each of the women have distinct personality traits and their refusal to provide Michima with any details regarding who they are and why they're there creates an interesting dynamic that'll have you baffled and probably bingeing the series in one go.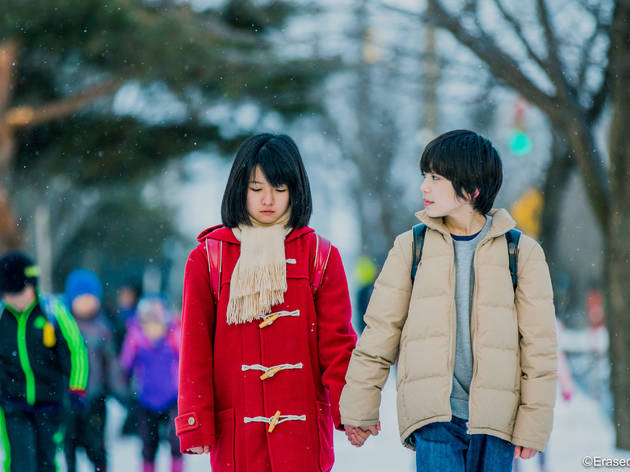 Erased, Netflix
Genre: Suspense
Synopsis: After his mother is murdered in their own home, Satoru Fujinuma is thrown back in time by 18 years, before a number of life-threatening incidents have taken place. Satoru, suddenly transformed into his elementary school-self, must find a way to prevent these incidents involving his classmates and save his mother from being killed in the future.
Overview: It's worth mentioning that Netflix offers three versions of this thriller series — the original anime, the 2016 movie adaptation and this 2017 live-action series. This 2017 series is the only version with English subtitles. Purists will argue that neither of the adaptations live up to the original anime, but the story translates well to its real-life representation on screen and does the original material fair justice.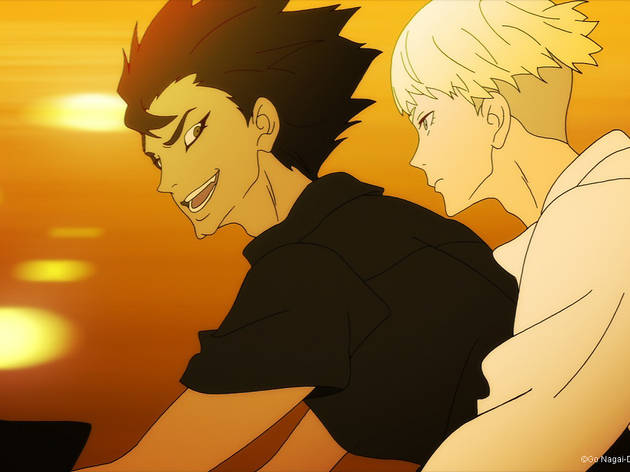 Devilman Crybaby, Netflix
Genre: Dark fantasy
Synopsis: An ancient race of evil demons disguise themselves as humans as they begin reclaiming the planet for themselves. Akira Fudo is told by his best friend that the only way to defeat the demons is by harnessing their powers. Akira gains the powers of a demon through an infernal ritual, thereby becoming Devilman. Despite his powers, Akira still possesses his pure human soul, and gets pulled into a diabolical war between demons and humans.
Overview: This animated masterpiece demonstrates the versatility of the art form and the wide spectrum of genres in anime. It's violent, crude and shockingly explicit, but this intense rollercoaster of a show is one of Netflix's best Japanese productions to date. Not for kids.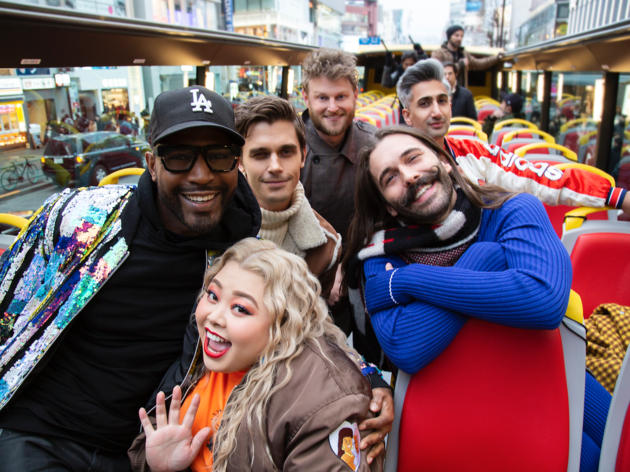 Queer Eye: We're In Japan!, Netflix
Queer Eye: We're in Japan!
Genre: Reality television
Synopsis: Five experts take on Japan for the first time and help a few local heroes rediscover themselves by sharing their individual flair and skill sets. They are joined by two of Japan's most prominent TV personalities, Naomi Watanabe and Kiko Mizuhara, as they set out to transform lives together.

Overview: Queer Eye was rebooted in 2018 and is already gearing up to release its fifth season. The show has seen overwhelming success and captured the hearts of thousands worldwide for its inspiring message of self worth. This highly anticipated mini-series, filmed in Japan, is expected to highlight some of Japan's most exciting cultural aspects along with plenty of tear-jearking moments. Antoni Porowski, the 'chef' of the bunch, promised that the gang's adventure in Japan will result in a 'full on snot-fest'.
What to watch next...
Comedian Nobuyuki Tsuchiya and writer Mitsuru Kuramoto teach you fun Japanese phrases every Sunday
Chef Shinobu Namae from L'Effervescence and food photographer Eric Wolfinger take us across Japan in this 15-minute film
Just in time for Studio Ghibli's 35th birthday, we've compiled this list of the studio's best anime films. Spoiler: it's not all about Miyazaki