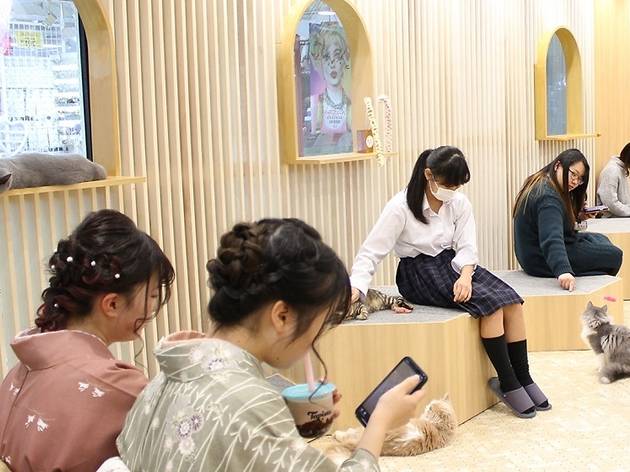 New Kyoto café Nekotapi combines cute cats and bubble tea
Posted: Monday March 16 2020, 12:47pm
Cuddle up with one of nine felines while sipping on bubble tea at this new Kyoto café, which is a collaboration between ultra-popular cat-café chain Mocha and bubble tea specialist Tapista. Both companies have shops across Japan, but they opted for tourist-hotspot Kyoto – more precisely Shinkyogoku, a buzzing downtown neighbourhood known for its theatres, game centres, shrines and temples – to open this kawaii venue.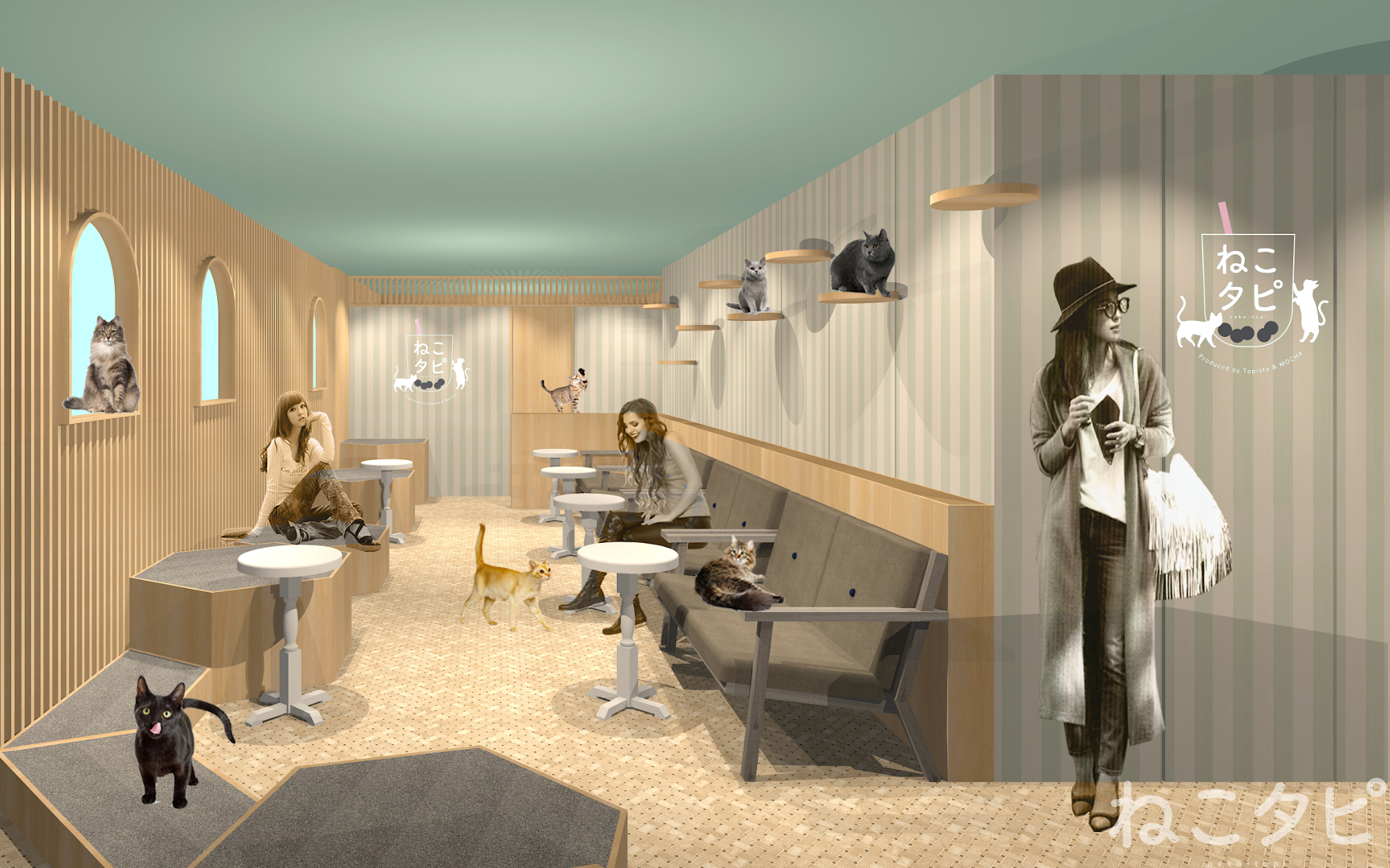 Named Nekotapi, an amalgamation of the words 'neko' (cat) and 'tapioca' (used to make the chewy pearls in bubble tea), the new space boasts a brown and mint-green colour scheme, resembling a cosy modern living room.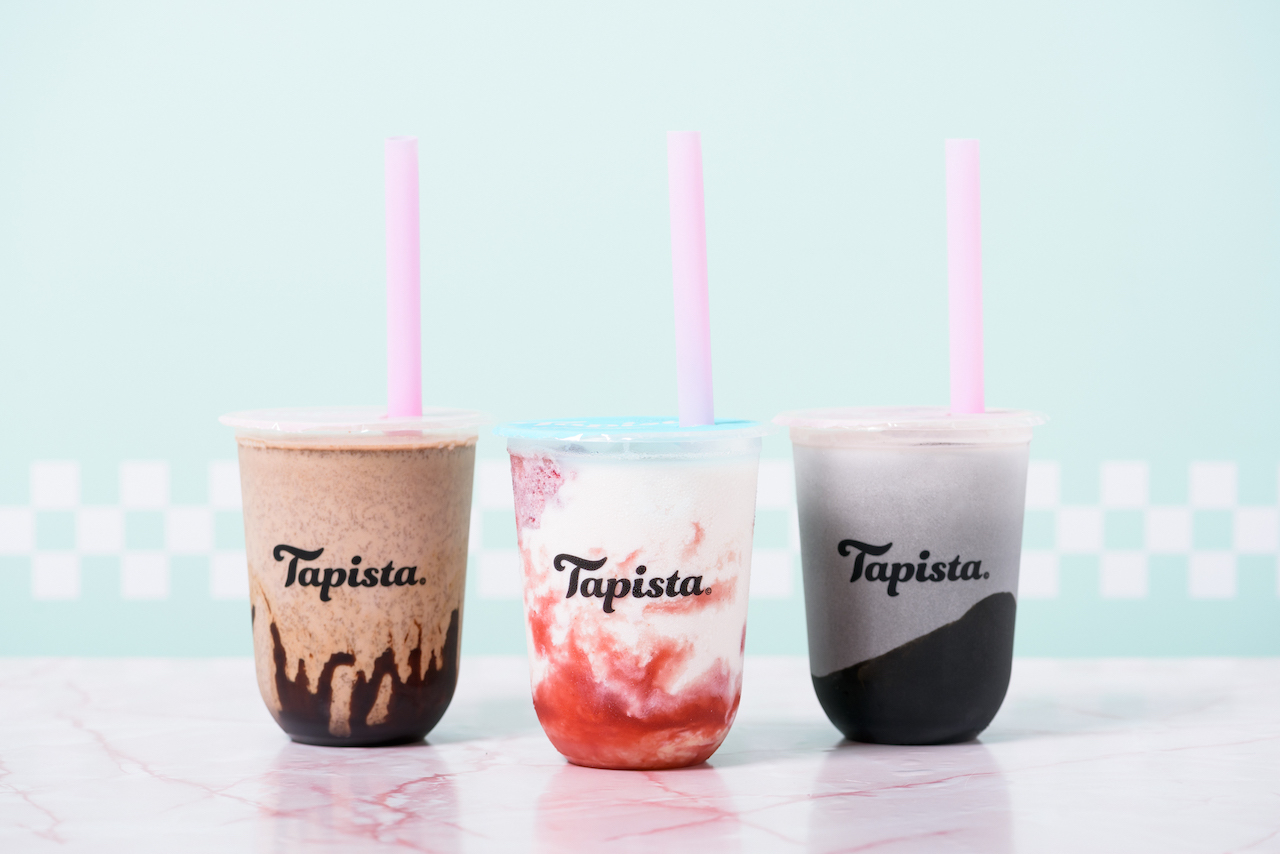 Tapista's selection of tea drinks includes its signature black Assam premium milk tea, Uji matcha latte, and milk with brown sugar syrup, among others, all available to customise with brown sugar tapioca pearls, apricot kernels, strawberry foam and more.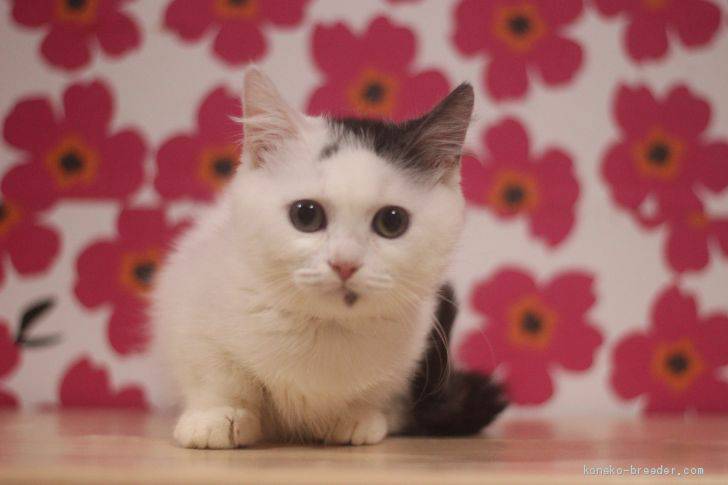 For the best Instagram shots of the house cats, visit during breakfast (from 11am) or dinner (from 7pm), when all the cats line up side by side to be fed. If you can't make it in time, be sure to purchase some little treats (¥500) for your favourite furballs – rather than just watching, you can feed them directly.
Do note that you'll have to purchase a bubble tea and pay ¥200 (per ten minutes) to play with the cats. If you can't get enough of the fluffy kittens, you can then pay ¥2,400 (¥1,200 for high school students and younger from Monday to Friday) for unlimited time with your new best friends. While primary school students have to be accompanied by an adult, younger children are, unfortunately, not allowed in the café.
Can't make it to Kyoto? These are the best animal cafés in Tokyo. Cat lovers should also check out our guide to some pawsome cat-friendly activities in Tokyo.
Share the story