[Update, November 1] It's here! The long awaited 'Queer Eye: We're in Japan' is finally available for streaming on Netflix. The four-episode mini-series has been the talk of, well, everywhere, since the Fab Five were first spotted on the streets of Tokyo at the beginning of the year. A longer trailer released last month reveals the gang enjoying sushi and exploring the art of ikebana (the Japanese art of floral arrangement) as they bond with their heroes. Here's to a weekend of binge-watching.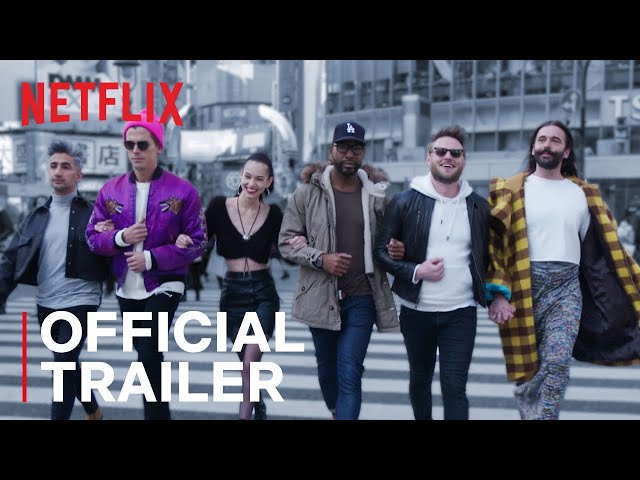 ***
It's been a long wait, but months after the Fab Five were seen posting Instagram photos from the streets of Tokyo, their highly talked about international special finally has a release date. 'Queer Eye: We're in Japan!' arrives November 1 on Netflix as a four-episode mini-series.
Queer Eye was rebooted in 2018 after more than a decade since its first premiere, featuring a team of five gay professionals who use their expertise to help others find their style and confidence. The episodes rarely end with dry eyes as Antoni Porowski, Jonathan Van Ness, Kamaro Brown, Tan France and Bobby Berk employ their various skill sets to transform lives – and audiences have fallen in love with the inspiring group. The show is so popular that it's gearing up to release its fifth season, and that's not even including this long-awaited special filmed in Japan.
Four Japanese men and women will be given the full treatment as the experts show them how to embrace who they are with makeovers for their wardrobes as well as their confined city apartments. While the show is usually led by just the guys, this time, the Fab Five will be joined by two of Japan's top female TV personalities to add some more flair (if that's even possible).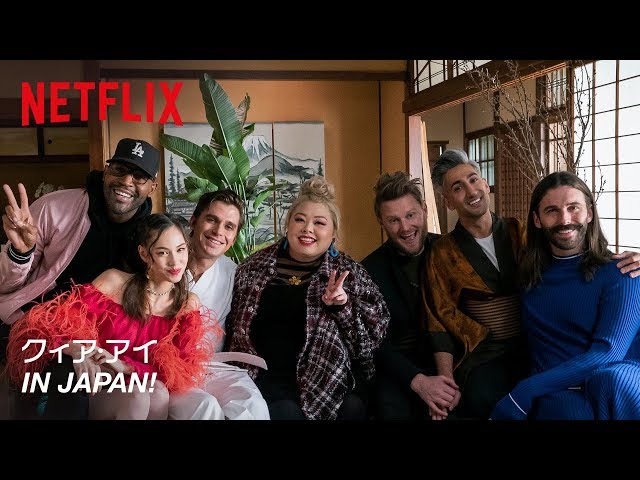 A promotional video released by Netflix Japan gives us a first glimpse of what's in store this season while also revealing some new, unexpected details. Style icon Kiko Mizuhara shows the five around Tokyo as they explore Japan's rich culture and cuisine, while adored comedian Naomi Watanabe joins in for a spot of martial arts. Watanabe has been named 'Japan's Beyonce' for her infamous dance videos and larger-than-life personality, so she's certain to have a lot of valuable input to share with the heroes of the series on self-confidence.
Watch these top anime series on Netflix while you wait for 'Queer Eye: We're in Japan!' to drop.