An omakase sushi course is a quintessential dining experience in Japan. While these fancy meals don't come cheap, there are a handful of restaurants where you can treat yourself to an omakase sushi course for under ¥5,000. However, relatively speaking, if you can find an omakase meal for around ¥10,000 (about USD$65), you are getting a good deal.
One of the newest omakase deals in Tokyo is this 21-piece sushi course at Kitaoji Club in Ginza, priced at a very reasonable ¥9,350. If you're looking to splurge out more, you can even upgrade your omakase course with a 90-minute all-you-can-drink plan for a total of ¥12,000. The restaurant only has ten seats and is known for hosting a rotation of chefs and menus throughout the year.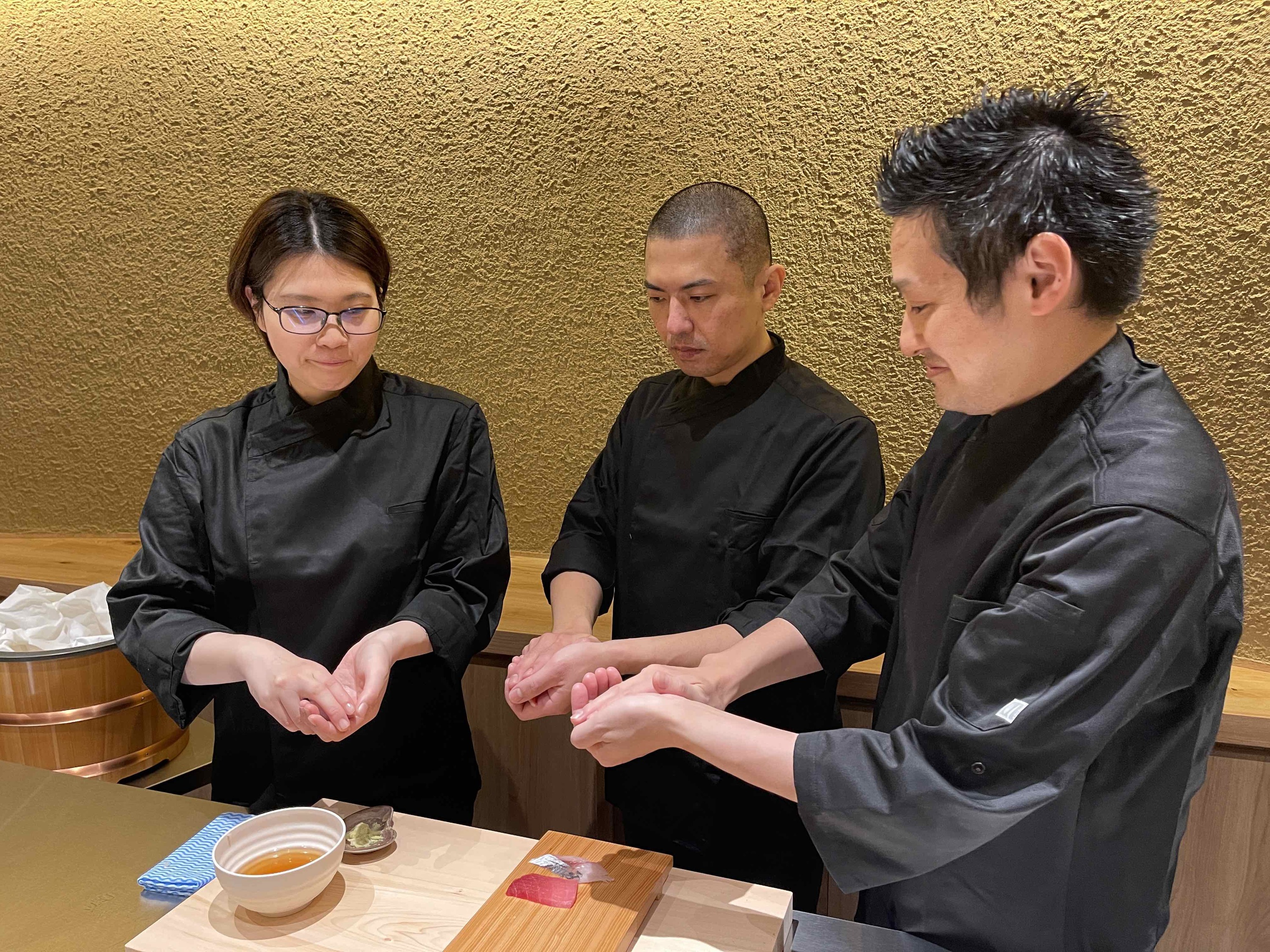 For this limited-time sushi deal, the restaurant is supervised by chef Tomokazu Okawa of Ginza Sushi Banya Kai, who created the menu for this 21-piece course. The sushi chefs working under chef Okawa are students from the Itamae Open School, where future sushi chefs are trained.

The omakase course does not skimp on ingredients. Premium seafood and ingredients are sourced directly from local producers across Japan, and include specialities like steamed hairy crab, uni (sea urchin roe), otoro (fatty tuna) and chutoro (medium-fatty tuna) from Hokkaido as well as prawns soaked in junmai sake from Kagoshima.
The omakase sushi course is available for a limited time until February 29 2024, with two seatings per day at 6pm and 8pm. To make a reservation, visit here.
More from Time Out Tokyo
Here's the official 2023 forecast for autumn leaves in Japan – updated
Japan has one of the world's ten most captivating Unesco World Heritage Sites in 2023
Tokyo's Hana Biyori flower park is getting a new onsen in March 2024
Japan has four of the best tourism villages in the world for 2023
The amazing illuminations at Ashikaga Flower Park are here until February 2024
Want to be the first to know what's cool in Tokyo? Sign up to our newsletter for the latest updates from Tokyo and Japan.