A night out in Tokyo
Choose between a more traditional or modern night on the town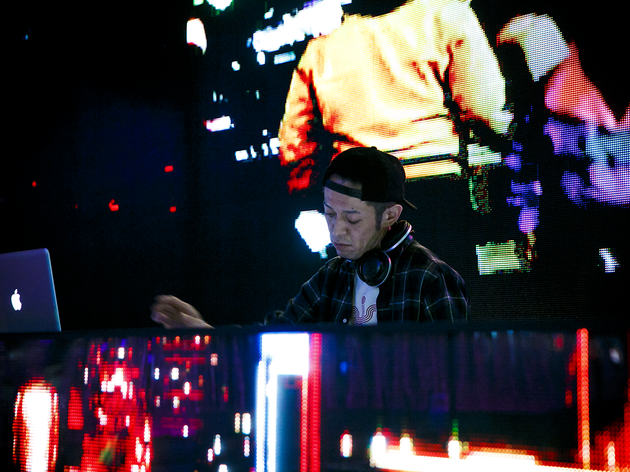 In association with Tokyo Metropolitan Government
Tokyo deservedly has a reputation for its nightlife, but with the sheer scale of the city and a relative lack of foreign-language information out there, deciding where to go can seem like more trouble than its worth. Plus, there's the question of what you actually want to do – experience Tokyo the traditional way, or have a more modern night out? Choose from or mix and match between the ideas below.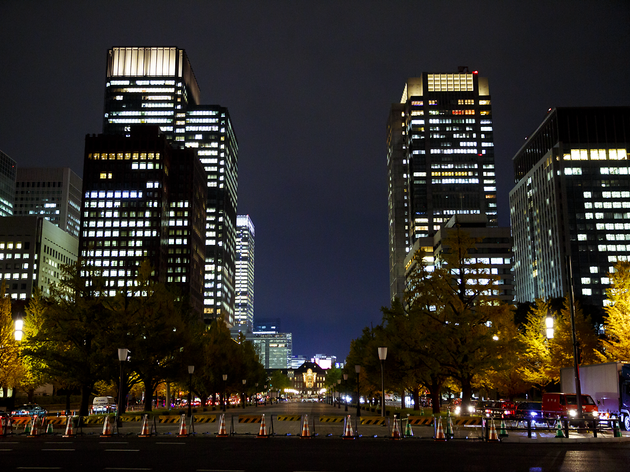 To start your night, head to Marunouchi to soak up the Tokyo of old. Admire the Imperial Palace grounds, which are partially lit at night, or the refurbished buildings closer to Tokyo Station. The ginkgo tree-lined Gyoko-dori reaches from the central exit of Tokyo Station to the Imperial Palace's Wadakura gate. Why such a large pedestrianised area, you ask? Well, the centre was reserved for the emperor, a tradition that has stuck until this day. It's also the reason why the newly built Tokyo Station Hotel's central entrance is off-limits.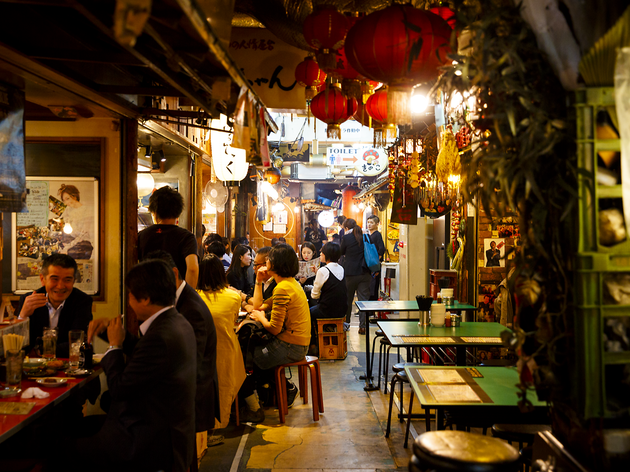 Built on the remains of the old Yamashita shopping centre, Ebisu Yokocho originally opened in 1998 as a lively – and rowdy – izakaya arcade with plenty to offer for courageous diners. You'll find western-style wine bars, sushi shops, oden, grills and even oddities such as horse or whale meat (at Jun-chan). Some of the shops have less than twenty-five square metres of indoor space, which explains the many desks and chairs lined up near the entrances. Most businesses here operate from 5pm until very late indeed; a few others run from 11am to 11pm.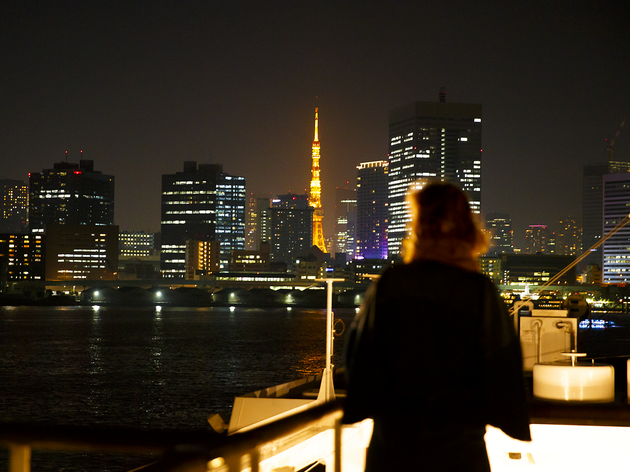 A surprisingly entertaining way to spend the afternoon or evening, this cruise boasts pretty spectacular views of the Tokyo skyline and beyond from a maritime vantage point. Select a lunch, afternoon, sunset or dinner option at one of the five to seven restaurants on board (depending on the ship) and soak up the views. Head out at night and you'll be rewarded with neon-lit scenes of the metropolis. The cruise is also a good reminder of Tokyo actually having a harbour, as you'll pass the port with all its containers coming and going.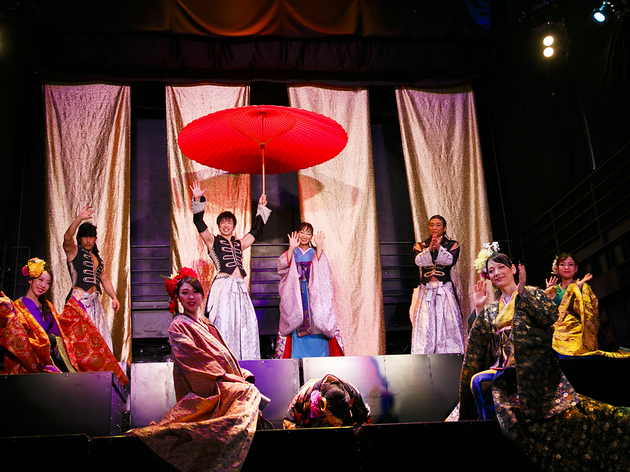 Nightlife, Alternative nightlife
With an impressive reinventing stage, 'show pub' Kaguwa incorporates non-stop energy and emotion into both its evening Oiran-za show and late afternoon (weekends-only) Biou-za show. The original premise of both shows is the red-light district of the Meiji era (1868-1912) when the oiran, or Japanese courtesans, were known as masters of entertainment, cultural arts and conversation. Besides that, they've thrown in a few Japanese legends and folk tales for good measure. That said, the show veers from elegant kimono-clad oirans to sword-wielding samurai to nerdy dancers with flesh-coloured skullcaps dancing a version of the chicken dance (the mind boggles) – it essentially works as Roppongi's more Japanese alternative to the Robot Restaurant, and one that actually serves food.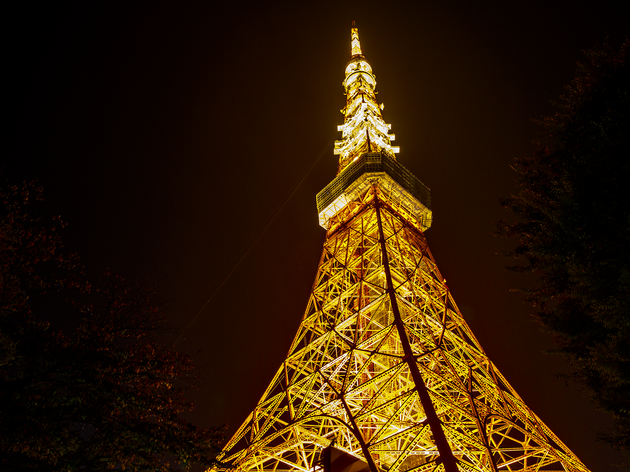 The resemblance to the Eiffel Tower is deliberate, as is the superior height – it is 13m (43ft) taller than the Parisian structure. Back in 1958, when it was built, it must have been impressive. Nowadays, though, constructions such as the Mori Tower, Tokyo Skytree and Shinjuku's Tocho all offer views from higher up, but Tokyo Tower still remains a golden oldie. Check out the observation deck at night, but mostly admire the lit-up tower from the outside for a taste of the Tokyo of a few decades ago.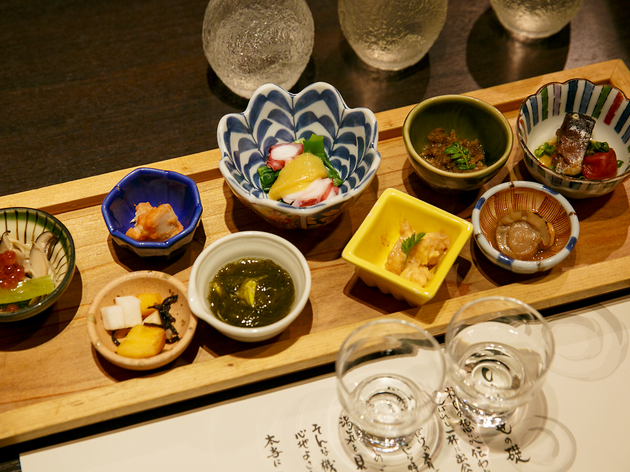 Lovers of less mainstream nihonshu (sake) will be happy at Roppongi's Densui, which boasts a plentiful lineup of unorthodox bottles that you won't find at your average izakaya. Do spare a thought (and stomach space) for the food, though: Densui's signature is the rather elaborate otoshi, the snack you receive as part of the service charge. It may cost a steep ¥1,200 (excluding tax), but for that you get nine different small, seasonal dishes which are supposed to match your tipple. After all that, since you're already in Roppongi, hit up club staple Esprit or V2, to dance and schmooze the night away.