The best alternative after-dark activities on water in Tokyo
Tired of congested clubs and tiny bars? Here are five alternative night-time activities that let you take in Skytree or Rainbow Bridge views while you're at it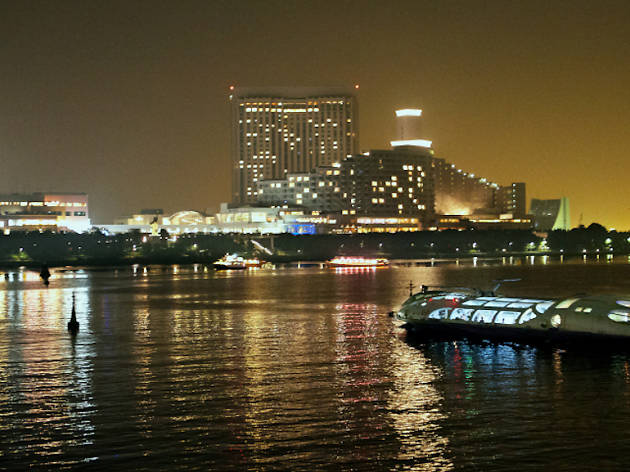 The five best night-time activities on water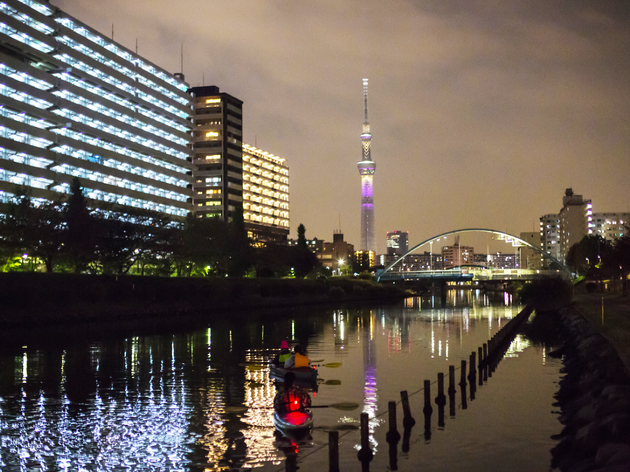 City living getting you down? You're not alone – according to our recent City Living Survey, plenty of you 'had a little cry' or 'got drunk enough to have a hangover' as a way of dealing with your stress. Here's a better idea: spend an evening canoeing your way down a calm river in Koto Ward, with a rewarding view of the lit-up Skytree. We signed up for the experience with Zac, an outdoor sports club that hosts a variety of adventure activities, and welcomes all skill levels...
Have an elegant French dinner
If you're keen for a cruise past the landmarks of Tokyo Bay while indulging in some delicious continental cuisine, hop on the Vingt et un for a sumptuous French meal on water. Keep one eye out for Tokyo Tower and the colourful lights of Rainbow Bridge while relishing foie gras and a glass of red. The two-hour trip will take you all the way to Haneda Airport and back, departing for its evening journey at 7.20pm. Choose from three different meal sets with prices ranging from ¥5,300 to ¥15,000 (discounts offered for children).
Take in a show on the 'Samurai Pleasure Boat'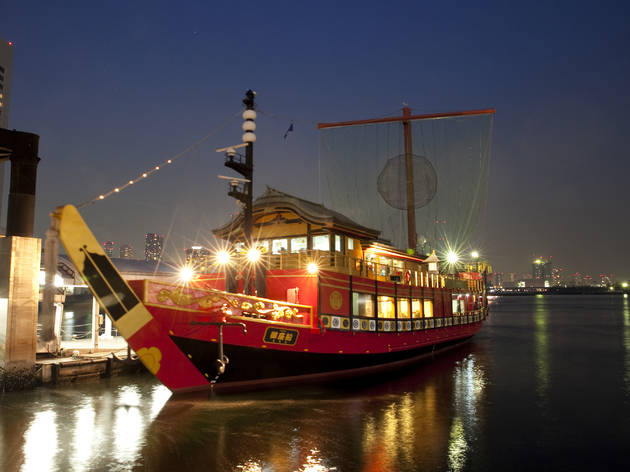 The Gozabune Atakemaru, as it's officially named, offers three things in one: a Tokyo bay cruise, a 'kabuki comedy' show, and a buffet dinner. As the boat – an exquisite replica of the private liners used by feudal lords in the Edo era – leaves from Hinode pier, the lights dim and the stage comes to life with performers dressed in elaborate, colourful traditional garb. The show may not be the best example of kabuki (it's more like a slapstick, laugh-out-loud version of the classical Japanese dance-drama) but as a whole, it's 90 minutes of pretty fascinating time-warp entertainment...
Dine with a geisha on an old Japanese houseboat
Up for some entertainment fit for a shogun in a yakatabune (old Japanese houseboat), complete with tatami floors and horigotatsu (sunken) chairs? Then catch the Yakatabune Funasei from Shinagawa. The trip takes 2h30m to 2h45m and costs ¥10,800, which includes sashimi and tempura with plenty of sake to wash it all down. For privately booked tours, the company will hire a kimono-clad geisha...
Step aboard the floating bar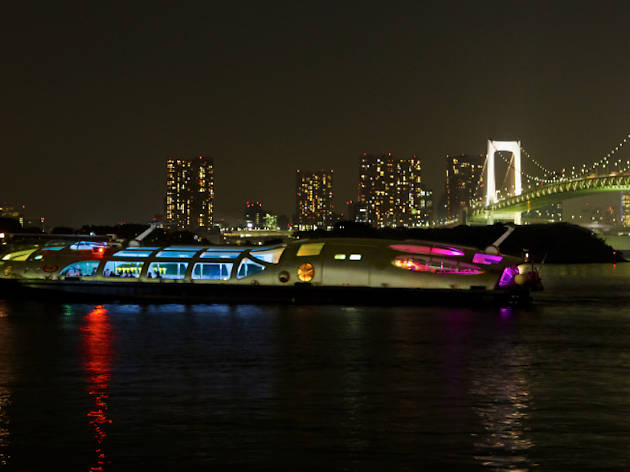 Even once the boozy summer boat-cruise season is over, there's no need for your Friday nights to turn dry. Jicoo, The Floating Bar operates all year round, offering Thursday-, Friday- and Saturday-night cruises between Hinode Pier and Odaiba, complete with DJ and colour-changing lights to set the mood – although Rainbow Bridge, framed by the full windows on either side of the boat, does a good job of that all on its own...