Peter X Artisan Chefs of Japan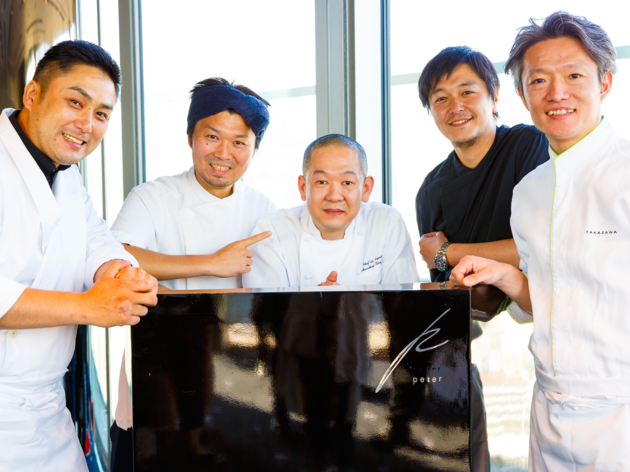 The Peninsula Tokyo's signature restaurant Peter is hosting four award-winning chefs for a special culinary series. These chefs come from acclaimed restaurants, which are amongst the toughest reservations to score in the city. They will be partnering with Peter's chef de cuisine Masateru Kiriyama to create special lunch and dinner menus over four weekends starting in August.
First up is chef Masayoshi Nishikawa from the two Michelin-starred Gion Nishikawa in Kyoto (Aug 31-Sep 1). He will be showcasing the sublime art of kaiseki haute cuisine while featuring Japan's local and seasonal produce. Plus, you can expect a meal which engages all your senses.
Chef Zaiyu Hasegawa takes over on Sep 28 and 29; he's the chef-owner of two Michelin-starred Den in Tokyo, a restaurant which is also ranked No. 2 in Asia's 50 Best Restaurant list for 2018. He will be serving a modern and creative take on kaiseki cuisine.
Over the Oct 26 and 27 weekend, you can look forward to Chef Yoshiaki Takazawa's complex and imaginative French-Japanese fashion dishes. His namesake restaurant in Tokyo has been named one of US Food & Wine Magazine's World's Top 10 Life-Changing Restaurants.
The final installment, on Nov 30 and Dec 1, will be hosted by Chef Hiroyasu Kawate from Florilège in Tokyo. His restaurant has earned two Michelin stars as well as the No. 3 spot on the Asia's 50 Best Restaurants 2018 list. Expect locally-sourced Japanese produce and ingredients interpreted through classic French techniques.
Each lunch and dinner session is only limited to 30 diners, with communal seating to ensure the dishes are served in perfect condition.