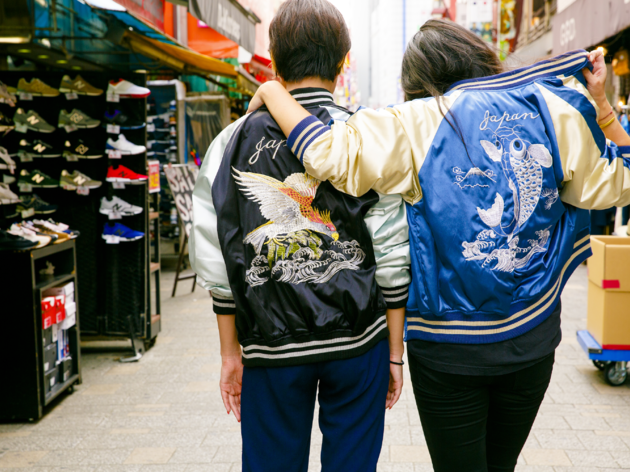 Souvenir jacket: a brief history and where to shop for sukajan in Tokyo
The Japanese souvenir jacket has gone from controversial fashion statement to cult classic. We delve into the world of the 'sukajan'
A jacket with deep roots in both Japanese and American culture, the sukajan has made a stylish comeback in recent years, with modern versions being sported by everyone from Kanye West to Zayn Malik. But where did it originate?
Fashionistas can thank the American soldiers who were stationed in Yokosuka south of Tokyo after World War II. They were the first ones to start embellishing their army wear with local symbols as a memento – or souvenir – of their time stationed in Japan.
From there, the trend continued and soon jackets made from leftover parachute silk were being embellished with stereotyped symbols of Japanese culture, from geishas and dragons to cherry blossoms, tigers and even the maps of military campaigns in Japan.
Come the '60s, cultural revolution in Japan saw the sukajan adopted by teenagers as an act of defiance against mainstream society. Back then, the jacket was often seen as a symbol of rebellion – and its notoriety was secured when filmmakers started using sukajan as the outfit of choice of screen gang members and the yakuza.
But those questionable associations are all but gone today and the jacket has been brought back to the mainstream – copied by everyone from Gucci and Saint Laurent to Zara and H&M. For shoppers serious about investing in a quality souvenir jacket, it's probably best to steer away from fast fashion copies and instead look into the genuine article.
Some of the original shops in Yokosuka still allow you to customise your jacket, from the fabric colours to picking your pattern and embroidery. They don't come cheap – a good sukajan will set you back at least ¥13,000 – but this is one souvenir you'll be showing off for years to come.
Looking for more options?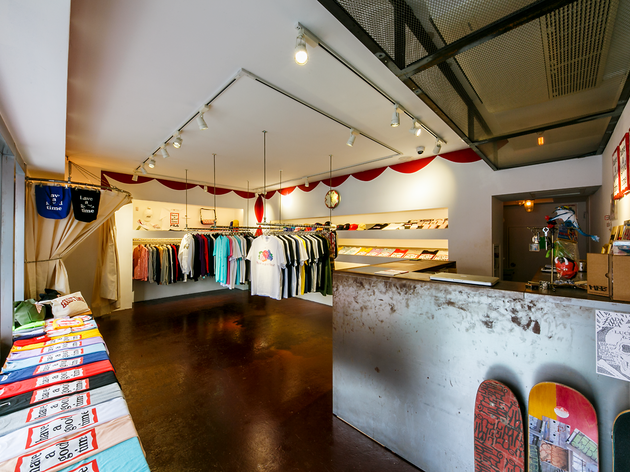 The very best shops in Tokyo: new openings, vintage stores, essential boutiques, underground favourites and more