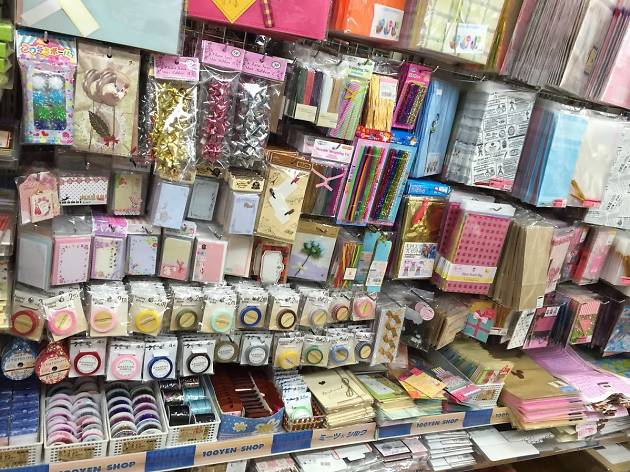 The best ¥100 shops in Tokyo
Here are the top variety stores for the cash-strapped Tokyoite (aren't we all)
Words by Steven Samrock

When you envision shopping in Tokyo, perhaps a high-end fashion boutique housed in a prize-winning architectural masterpiece first comes to mind. But step behind that boutique, turn left, then right, then left again – and you'll find a different kind of awe-inspiring shopping experience: the ¥100 shop. Japan takes the 'dollar store' or 'pound store' concept to new heights – previous expectations of what can be bought on the cheap are blown out of the water.
¥100 shops are growing ever more abundant and have captured a crucial role in Japanese society. They are a staple for locals in need of household basics, a haven for DIY enthusiasts, and a must-visit for visitors in need of gifts. At most ¥100 shops, expect to find ceramics/kitchenware, stationery/office supplies, homeware/garden supplies, toiletries/beauty supplies, and toys/games/novelty items. That said, after a bit of 'hyaku en' (¥100) treasure hunting, you come to expect the unexpected. There are surprises around every corner.

Note that some prices and products are subject to change.
The seven best ¥100 stores
Not exactly ¥100 but still cheap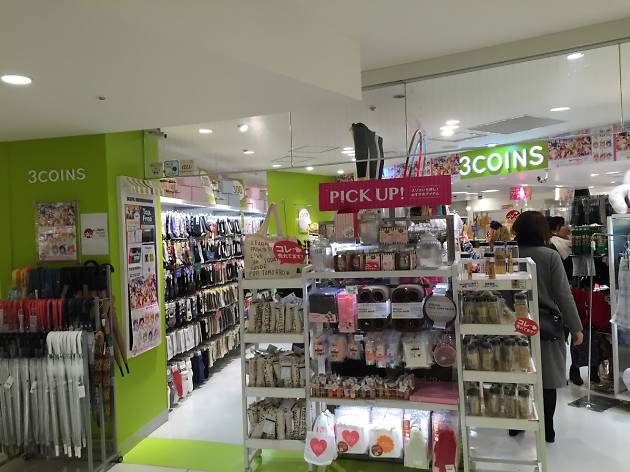 3Coins is a ¥300 shop, stocked with colourful home accessories designed to inject a bit of joy into an otherwise mundane day. High on novelty, low on functionality, 3Coins is not the hyaku-en shop you run to when your drain is clogged or you're low on toilet paper. Rather, pop into this one for a pink polka-dot pick-me-up.

Most impressive: The large selection of whimsical ankle-socks.
Best find: Pineapple ankle socks.
Best location: Shinjuku (Lumine Est)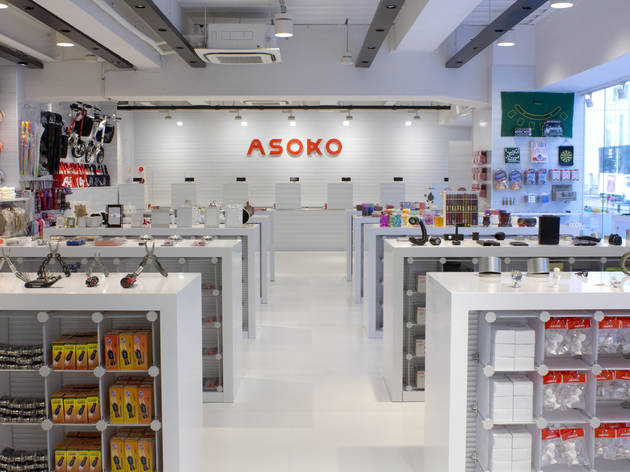 Hailing from Osaka, this variety store opened its first Tokyo shop in Harajuku in September 2013. The selection includes over 1,000 items, and is displayed in an art gallery-ish style. Prices range from ¥21 to over ¥20,000, so you'll be sure to find a great present for every occasion at this surprise-filled house of fun.

Most impressive: Original product designs.
Best find: ¥50 dart pen.
Best locations: Shibuya or Omotesando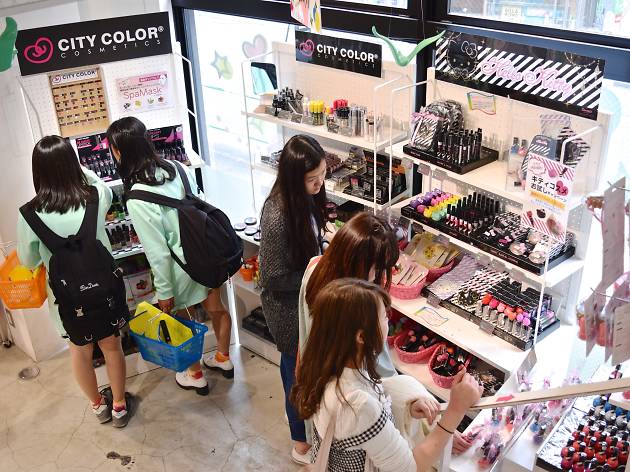 Rainbow Spectrum is an emporium of kitsch, filled with everything you ever wanted and nothing you ever needed. As colourful as the name suggests and with J-pop blaring in the background, Rainbow Spectrum's split-level Shibuya flagship store always feels like a party in progress. Though not technically a hyaku-en shop, Rainbow Spectrum earns a place on our list for its wide range of items priced under ¥500. This is the perfect stop for party favours and gag gifts.

Most impressive: Creative image-plastered accessories.
Best find: Rainbow-coloured jubilee party glasses.
Best location: Shibuya