The best souvenirs from Kyoto
Want to take home a piece of the real Kyoto? You won't find these unique items anywhere else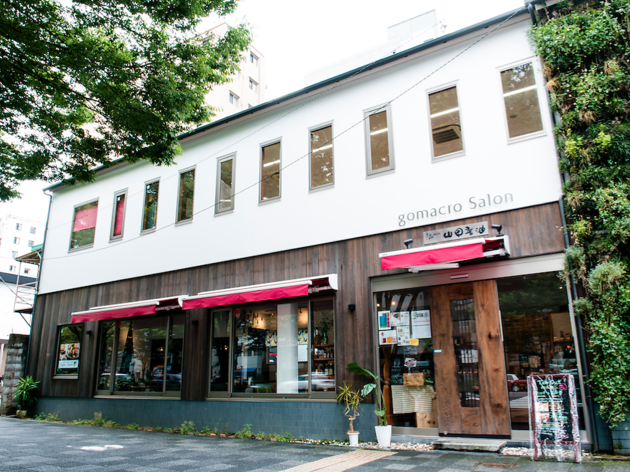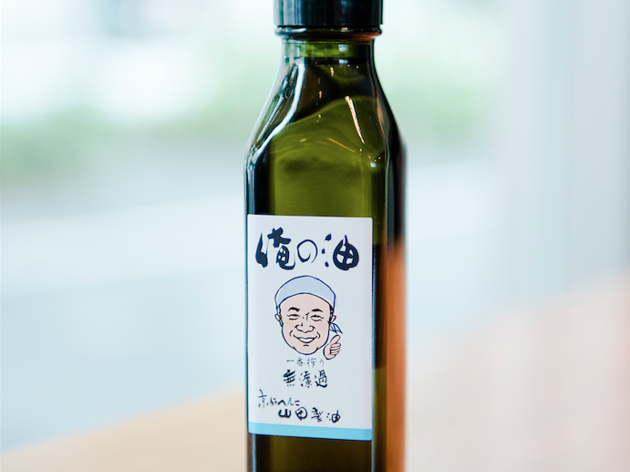 Ore no Yu oil from Yamada Seiyu
Yamada Seiyu are third-generation manufacturers of sesame oil. Completely free of chemical additives, preservatives and flavourings, the oil is so delicious that it should come with an addictive substance warning. 'Ore no Yu' is the best of the lot – its recipe is only known by owner Koichi Yamada. He slowly roasts small quantities of sesame in a pan and uses a custom-made compressor to extract the good stuff. He can only produce thirty bottles per day and once they are gone they are gone, so shop early.
Yamada Seiyu, Gomacro Salon, 67-3 Shinmei-cho, Nakagyo-ku (075 257 5096, gomacro.jp). Open 11am-7pm Tue-Sun. Closed on the second and fourth Tuesday of every month.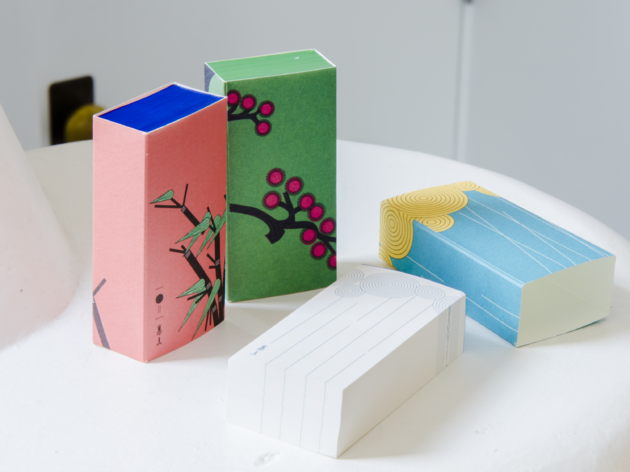 This stationery store for the sophisticated shopper is located along the south side of Sanjusangendo. Launched by a design firm, all of its products are originals. The use of colour is beautiful, and the items all feature traditional Japanese motifs. The Mamemo – a tiny notebook with 200 pages – makes for a great Kyoto gift.
672, Honkawara-cho, 3-chome Shiokoji-dori Yamato Ooji Higashi-iru, Higashiyama-ku (075 744 6540, uragu.com). Open 11am-5pm daily.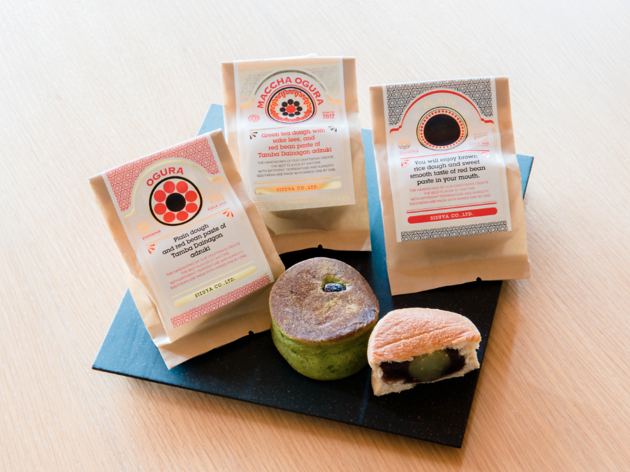 Red bean anpan bread from Sizuyapan
An only-in-Japan sort of place, Sizuyapan is run by veteran bakery Shizuya, and is devoted exclusively to red beans. There are only ten permanent items, although seasonal specials come and go; our favourites are the waguri, which includes a whole chestnut wrapped in smooth red bean dough, and ogura, a simple bread chock-full of chunky Dainagon beans. The shop is right by the train turnstile on the south side of Kyoto Station, so you can pick up some bread before boarding the bullet train.
Sizuyapan, Asty Road, Kyoto Station, 8-3 Higashi Shiokoji-cho, Shimogyo-ku (075 692 2452). Open 9am-9pm daily.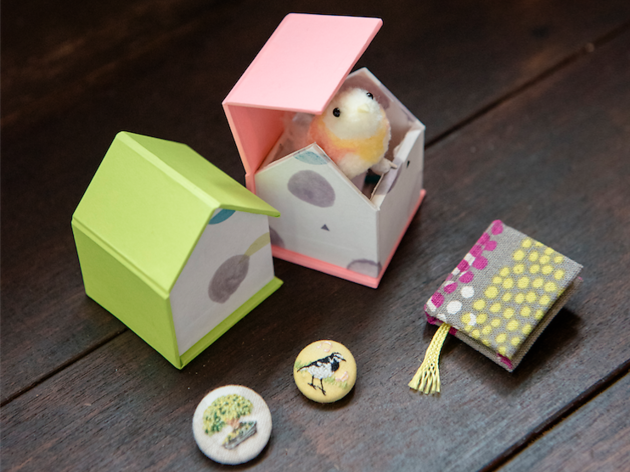 Handmade accessories from Ziro Zakkaten
A visit to the Ziro Zakkaten accessories shop is a bit like a visit to a friend' s house. The shop is part of the 'itonowa' facility, which saw a traditional Kyoto home converted into a shared space that combines studios and shops involved in yarn. Take off your shoes and walk up to the second floor, where you'll find Ziro Zakkaten. Owner Ayako Masutani presents a selection of handmade accessories from twenty designers – our picks are the needlepoint buttons (¥1,800), bonsai plants (¥1,580) and miniature book brooches (¥850). There is a coffee shop on the first floor – buy a cup and enjoy relaxing in the inner garden.
Room 3, itonowa, 2nd Floor, 2-357 Tsukinuke, Shimogyo-ku (no phone, ziro-zakka.com). Open 1pm-8pm Mon, Tue, Thu, Fri; 11am-6pm Sat-Sun, Closed on Wednesdays and the third Tuesday of every month.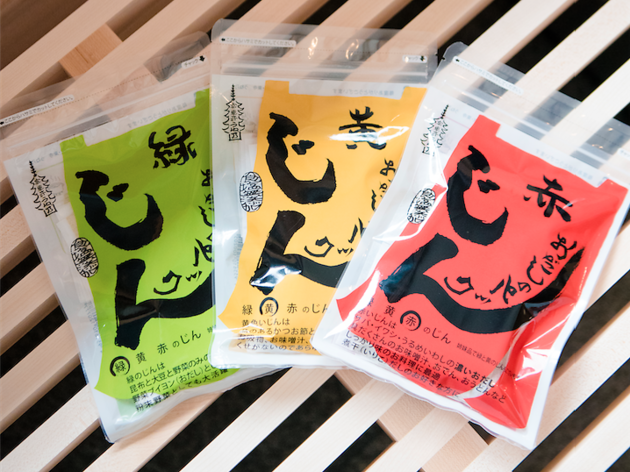 Broth, or dashi, is a big deal in Japanese cooking, but making it yourself can take a lot of time and effort. Enter Uneno. Founded in 1903, it has been producing dashi packs that produce real deal results with ease. Simply place a pack in boiling water and boil. To make miso broth, use the Kyoto-style 'yellow' pack (¥1,188), which features bonito and seaweed extract. For noodles and stews, use the 'red' pack (¥951), which is a rich broth made from mackerel and sardine extract. Lastly, for soups, use the 'green' pack (¥1,188), made from six different vegetables. The shop has been recently renovated and is now set up to let you taste and compare the various broths. They are also planning to open a 'Dashi English' classroom, offering workshops in English on how to prepare dashi broth.
4-3 Karahashikadowaki-cho, Minami-ku (0120 821 218, odashi.com). Open 9am-6pm Mon-Fri; 9am-4pm Sat. Closed on Sun, national holidays and the second Saturday of every month.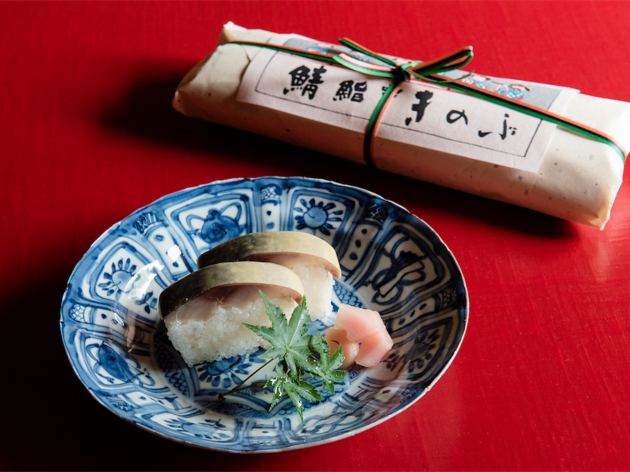 Saba-zushi is unique to Kyoto and there's no better place to experience it than Kinobu. The pickeled mackerel dish is particularly popular during Kyoto's summer festivals, so best to call up to a day before to place an order and pick up your sushi to go.
416 Iwatoyama-cho, Shinmachi-dori Bukkoji-sagaru, Shimogyo-ku, (075 352 0001, kinobu.co.jp). Open 11.30am-2.30pm, 5pm-7.30pm daily.