Interview: Mami Tani
What can Tokyo do to become an even more accessible city?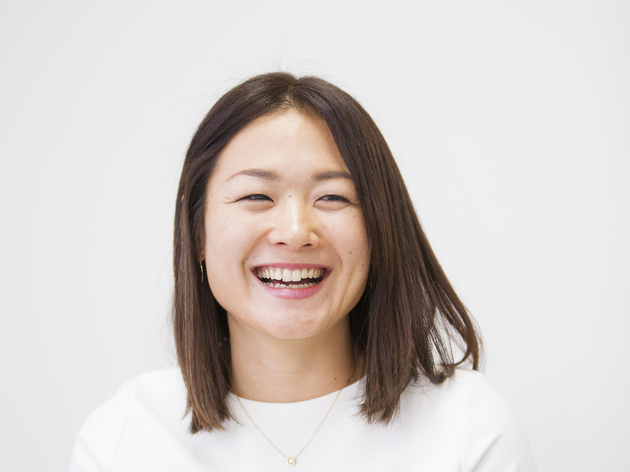 By Risa Shoji
With the Olympics and, more importantly, the Paralympics just around the corner, what does Tokyo still need to accomplish in the barrier-free department? Paralympian Mami Tani, who is gearing up for her fourth Games, gives us her view.
'As an athlete who believes in the power of sport to make a difference, I have enormous expectations for both the Olympics and Paralympics. Yet at the same time, I do feel there are some issues with how things are in Japan right now. One question is whether truly barrier-free accessibility can be accomplished here.
In Japan, discussions regarding the concept tend to centre around physical elements, such as the installation of elevators or slopes. However, as a person with a disability and also as the mother of a small child, I feel like it is much more important to change people's attitudes toward those who are different. If someone needs help, it should be natural to speak up and offer them a hand. I think it's necessary to focus more attention on removing the "barriers" in people's minds.
This reminds me of a realisation I had after becoming a Paralympian and having more opportunities to travel abroad. In Europe and the Americas, in many of the world's leading sporting nations, it's natural for Olympic and Paralympic athletes to practice in the same facilities and be instructed by the same coaches.
On the streets I often saw people helping those around them who were in wheelchairs, or mothers with strollers. Society as a whole accepts the presence of a diverse array of people as a natural thing, including those with disabilities, the elderly, parents with their babies, people of different nationalities – the air itself is imbued with this acceptance. I felt like I saw the shape that Tokyo should take in 2020.
No matter how much you reduce visual differences, or modify systems and structures, it's not so easy to change people's minds. That is precisely why the Olympics, and particularly the Paralympics coming to Tokyo is so important. People will be emotionally moved and excited by the sight of Paralympians pushing their limits, making for a golden opportunity to break down barriers in people's minds and change their attitudes towards those with disabilities.
I'm sure the venues in 2020 will be packed, as Tokyo's application stated when we applied to host the Games. If we all come together, we can make it a borderless event that goes beyond differences in language, country or ethnic group, and one that can be enjoyed by both young and old. I also hope that, in the true sense, a society without barriers can be the legacy of the Olympics and Paralympics in Tokyo and that such a spirit will carry on into Japan's future.'