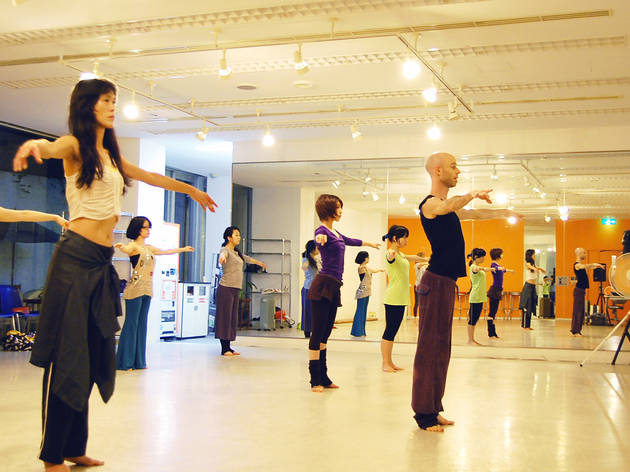 Looking for a dance class in Tokyo?
Here are eight studios that'll put a pirouette in your step
Let's face it, circuit training belongs in the 1990s. Even Madonna has progressed from tricep dips to swinging hips with Tracy Anderson's 'Method Dance Cardio Workout'. Most fitness centres have embraced the movement away from mind-numbing workouts and now offer more inspiring classes such as ballet and hip-hop. And private dance studios have seen a boom in student numbers as exercisers seek to add a soulful slant to their sit-ups. Whether your experience as a dancer only extends to twerking (which is not that easy, mind you) or you've spent years practising pliés, we've got a list of dance classes in Tokyo that serves all skill levels and preferred styles. Boys also welcome.
Tokyo's best dance classes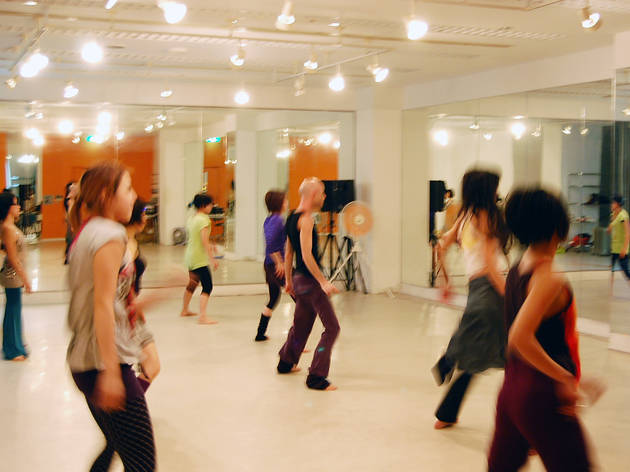 There's never a dull moment with Gaston. The charismatic energy of this Argentinian performer and choreographer makes lessons fun, inspiring and challenging. He starts off his class with a thorough stretching session and then moves onto choreography set to anything from George Michael to Portishead. Gaston has lived in Japan for over 15 years and speaks English, Japanese, Portuguese, Spanish and Hebrew. Students of all levels attend his class, which is testament to his reputation as a dancer in Tokyo and his ability to cater to a range of skill levels at once.
Dance style
Contemporary fused with modern jazz, ballet and a little hip-swivelling Latin American action.
Level
Open classes for all levels.
Cost
¥3,000 per class.
Contact
gaston74@hotmail.com (he requests English communication via email preferably). Classes held at National Olympics Memorial Youth Center, 3-1 Yoyogi Kamizono-cho, Shibuya-ku (Sangubashi, Yoyogi-koen Stations), nyc.niye.go.jp/e.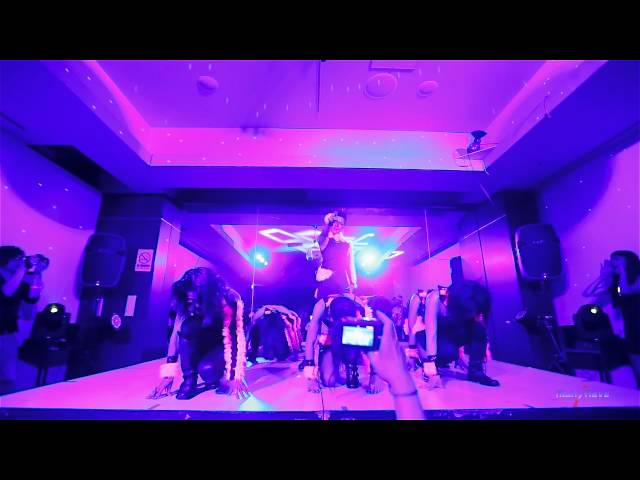 If you've lived in Tokyo for a while, you're sure to have come across the Fab Academy crew. They're known for putting on glitzy-glam parties and holding fabulous salsa dance classes at Tokyo Salon. It's best to follow them on Facebook for all updates and salsa class announcements. You can also join their Werk It! Wednesday classes where teacher Kike Yamakawa, who is fluent in both English and Japanese, mixes dance genres with his very special flair. Watch the above video clip of students performing to see just what we mean.
Dance style
Modern, jazz, salsa.
Level
Open classes for all levels.
Cost
¥3,500 drop-in, ¥10,000 for four weeks, ¥12,500 for five weeks.
Contact
080 3579 2909. abfabradford@aol.com. www.facebook.com/fab.academy.tokyo. Werk It! Wednesday classes held at Geijyutsu Sports Hall, 2-17-22, Matsubara, Setagaya-ku (Meidaimae Station).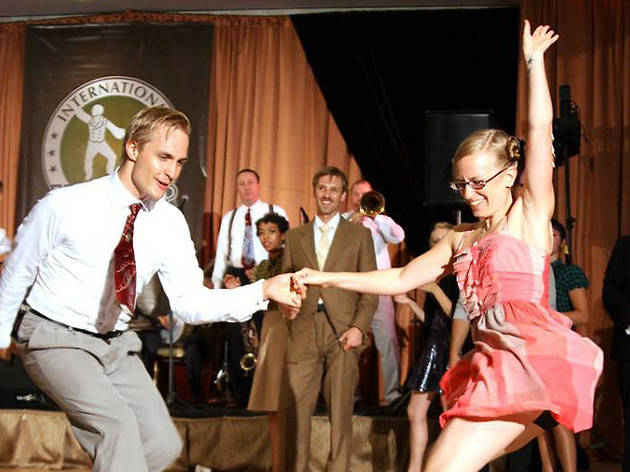 Tokyo Swing Dance Society
Circle skirts are still trending and swing has taken up where salsa left off as the hottest way to spin your partner round the dance floor. Tokyo Swing Dance Society offers lindy-hop classes on Sundays and regular swing dance nights at Tokyo Salon in Omotesando. Check out their event calendar for full details and book a date night with a difference (singles also welcome). Private lessons are available on request and both English and Japanese instruction is offered.
Dance style
Strictly swing.
Level
All.
Cost
Swing Sundays ¥2,000 per person, Tokyo Swing Night ¥1,500 per person (one drink included, add ¥500 if you want a dance lesson).
Contact
swing@impetus.ne.jp. www.impetus.ne.jp. Swing Sundays held at B1, Setachiku Kaikan, 4-18-11 Seta, Setagaya-ku, Tokyo (Yoga, Futako-Tamagawa Stations) – please note that a different venue will be used during April and May 2014. Tokyo Swing Night held at Tokyo Salon, 5-47-6 Jingumae, Shibuya-ku (Omotesando, Meijijingumae, Shibuya and Harajuku Stations). They have also just started offering daytime classes – check the online calendar for details.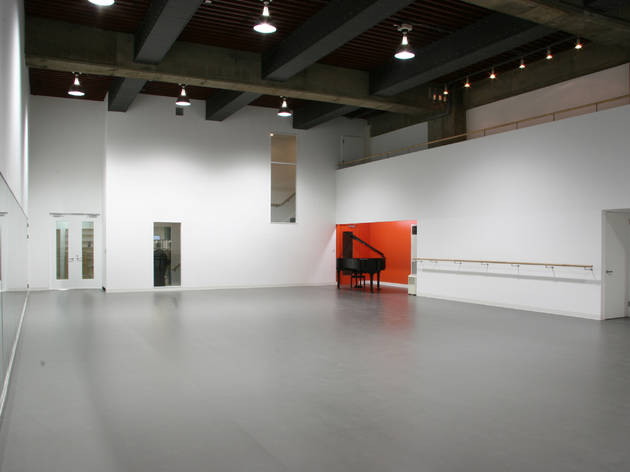 The dance school's beautiful space, which was fashioned from a warehouse by a group of architects who also work from the premises, offers the perfect atmosphere for more classical dance – they even have monthly noh classes for those who want to get truly traditional. You get super professional instruction from a variety of well-known dancers, most of whom speak English, and they regularly invite guest teachers from overseas too.
Click here
to watch their promo video on Youtube.
Dance style
Ballet-centric but they have contemporary, noh and Pilates too.
Level
Ballet classes are divided into different levels while contemporary classes are open to all.
Cost
¥3,000 (ballet) and ¥2,500 (contemporary) for a drop-in class, otherwise different prices according to how many classes you take per month. There is no additional admission or annual fee, and no reservation is needed.
Contact
03 5730 2732. dance@a-tanz.com. www.a-tanz.com/eng/dance.
 4F Toun-bldg, 1-13-10 Shibaura, Minato-ku (Tamachi, Mita Stations).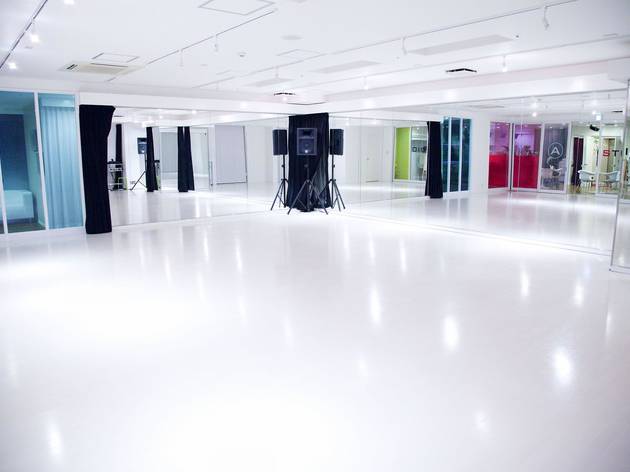 If you've never tried hip-hop before, you might feel a little awkward at first – you'll likely be surrounded by agile teens and twentysomethings, and be warned, them Japanese kids can sure pop 'n' lock. But if you ever had aspirations of being a back-up dancer to the likes of Justin Timberlake, then live out your dream here. Between the three different studios, there are so many classes on offer that it might take you a while to find the right fit for you. You'll also be hard-pressed to find a teacher who can speak English, but the beginner jazz/hip-hop classes are easy enough to follow without knowing your migi (right) from your hidari (left).
Dance style
Heavy on hip-hop but check the schedules for the full line-up (use Google translate to swap the website from Japanese to English).
Level
Classes tailored from beginners to advanced.
Cost
¥2,100 for a trial class; after that depends on the number of classes you choose per month.
Contact
zeal-studios.com.
Tokyo studio: B1F New three building 3-5-10 Shinbashi, Minato-ku. 03-3503-0288.
Jiyugaoka studio: 3F Birch Hirokoji Square, 2-11-12 Jiyugaoka, Meguro-ku. 03-3717-2012.
Shinjuku studio: 17F Tokyo Plaza Health Hygeia, 2-44-1 Kabukicho, Shinjuku-ku.
 03-5292-2555. 
The Shinjuku branch usually has someone on reception who can speak English, but if you're signing up at one of the other branches, you'll need to take along a Japanese friend to help you register (there are lengthy forms involved).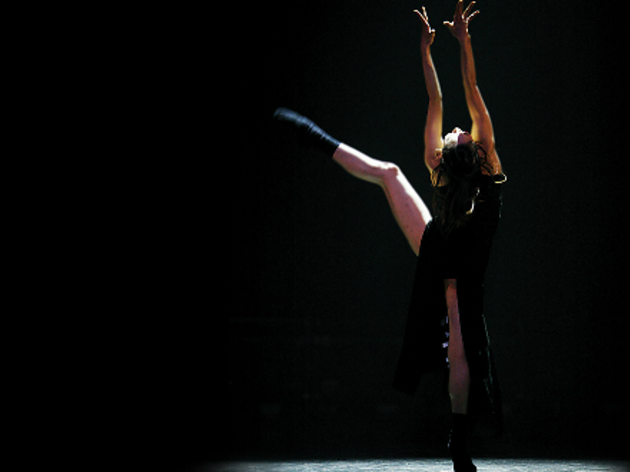 The three studios of this contemporary and ballet dance school are located on the 8th floor of Aoyama Bell Commons, so they get lots of natural light and a great view to boot. Those in the know say classes here are geared towards dancers with some previous experience, and if you're worried about trying to follow a class in Japanese, it's probably best to opt for Masahiro Yanagimoto's classes (Thursday, Saturday).
Dance style
Contemporary and ballet.
Level
Classes tailored from beginners to advanced (use Google translate to swap the website from Japanese to English and check the class schedule).
Cost
¥2,000 for a trial lesson, otherwise different prices according to how many classes you take per month.
Contact
03 3475 8188. www.a-ogawaballet.co.jp. 8F Aoyama Bell Commons, 2-14-6 Kita, Minato-ku (Gaienmae, Omotesando, Aoyama Itchome Stations).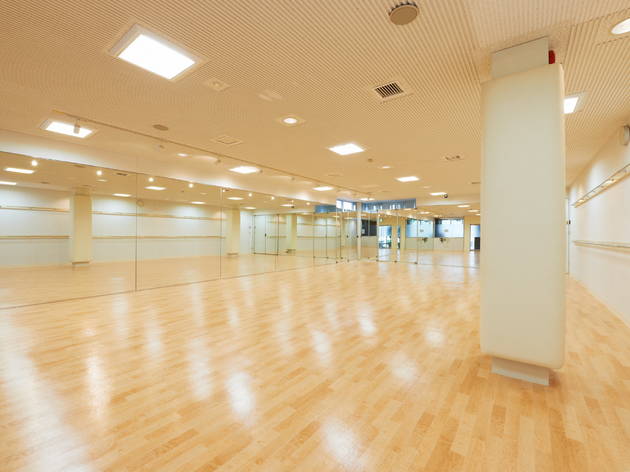 If you're not quite ready to leave the gym behind but you'd like to add a bit of dance to your weekly regime, Fitness Club Hiroo offers a wide range of classes to suit all sensibilities. They're also focused on the mind-body connection, which means you won't feel like you're just on a treadmill. See what we did there?
Dance style
Ballet, jazz, flamenco, hip-hop, Latin, house, free style, hula dance.
Level
Open classes, good for beginners.
Cost
Gym membership from ¥12,700 per month.
Contact
03 5448 9970. www.fitness-hiroo.com/e-index.html. Hiroo Complex Building, 5-7-35 Hiroo, Shibuya-ku (Hiroo Station).
AND ONE FOR THE KIDS… The International Dance Academy
The little ones deserve to dance too, no? The International Dance Academy has been teaching ballet, tap and more at schools around Tokyo for over 20 years. They offer casual classes as well as instruction for those who want to try their luck at the Royal Academy of Dancing exams. Both English and Japanese classes are available.
Dance style
Ballet, tap, jazz, MTV dance.
Level
All levels, from pre-primary upwards.
Cost
¥2,800 for a trial lesson, otherwise different prices according to how many classes you take per month.
Contact
03 3422 4787. idatokyo@hotmail.com. www.idatokyo.com. Classes held at different international schools in Tokyo – see website for details.