Heads up! We're working hard to be accurate – but these are unusual times, so please always check before heading out.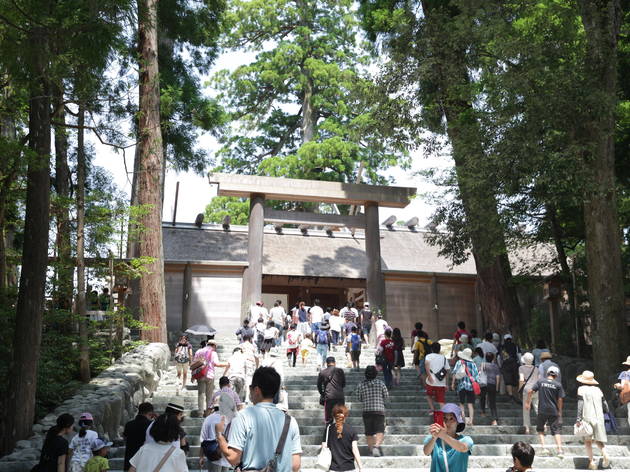 50 things to do in Ise-Shima
Visit one of Japan's holiest sites with our new guide
Located in central Japan's Mie Prefecture, Ise-Shima is best known for Ise Jingu aka Ise Grand Shrine, arguably the holiest site in all of Shinto and the top dog among all of Japan's tens of thousands of shrines. Still, the area is more than a religious centre: it also boasts beautiful nature, a lively fishing industry and delicious local edibles. Here's our ultimate guide to Ise-Shima – let it inspire your next trip, which could also include Osaka or other cities in the region.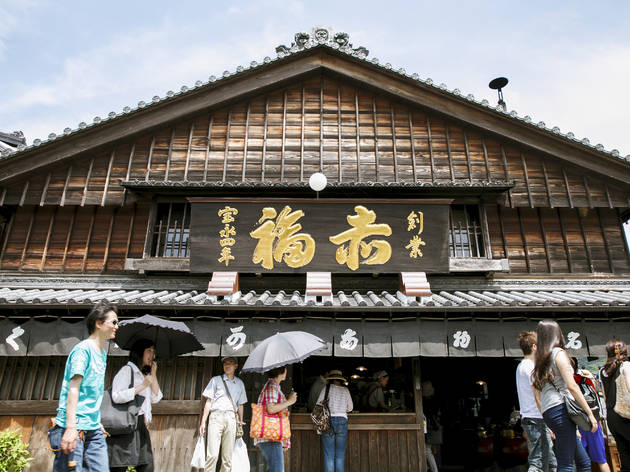 You'll see the sign for this 300-year-old sweets shop everywhere in Ise-Shima. Try their confectionery Akafuku mochi (rice cake covered with sweet bean paste) and their seasonal treats: zenzai (red bean soup) in winter and kakigori (shaved ice) in summer.
Akafuku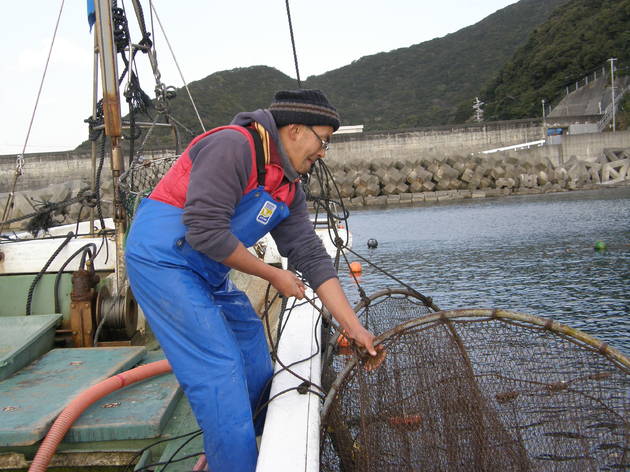 Join Ise-Shima's fishermen for a boat trip during which you'll get to experience net fishing like a local. ¥3,000 for two hours.
Yuei Suisan
3. Go for a beach barbecue
Besides the tasty grilled dishes on offer, the best thing about this restaurant is the chefs' entertaining cooking performance. It all makes for a delicious, amusing dining experience – and it's right on the beach.
Shaka Pension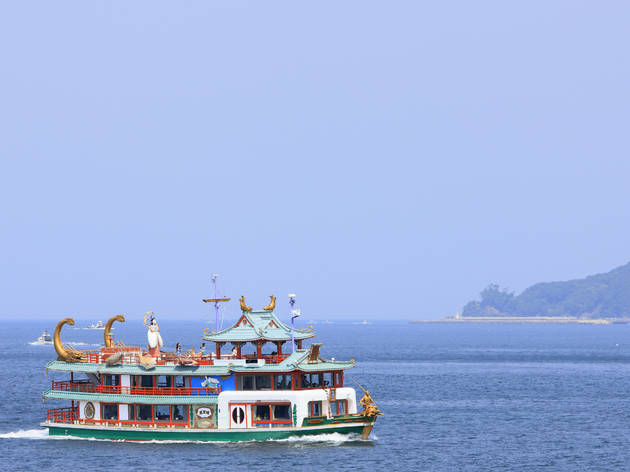 Yup, that's right, you can ride a castle-shaped ferry around Toba Bay, stopping off at Dolphin Island where you can watch dolphin and sea lion shows. The ferry is modelled on Ryugu-Jo (Dragon Palace Castle), featured in the fairy tale 'Urashima-Taro'.
Dolphin Island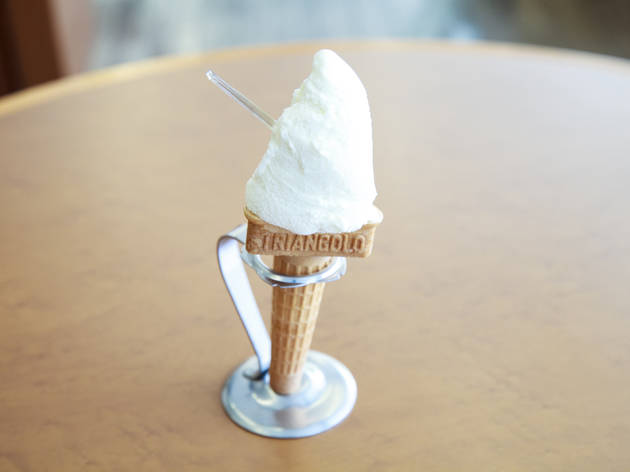 5. Become more beautiful with pearl gelato
Gelato fans will relish the unique flavours on offer here. Try the vanilla and salt mix from the Futami area, or the vanilla and pearl flakes combo, which is said to enhance beauty. Try it and see?
Minerva:
1F 1-2383-13 Toba, Toba City
0599 26 2082, 9am-5.30pm (weekends and hols until 6pm), closed Thu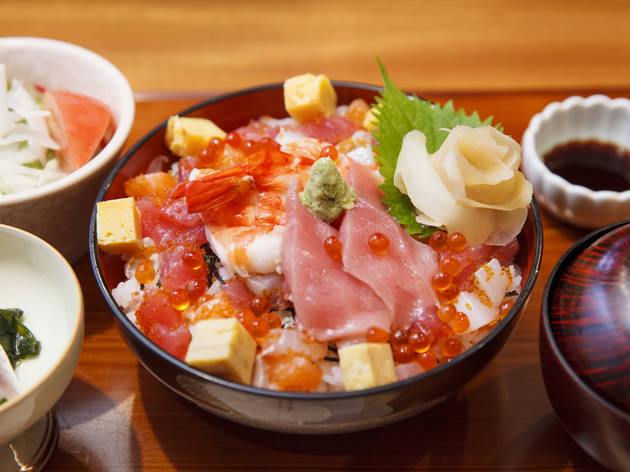 6. Eat a sacred rice bowl
This is just one of many restaurants on the approach to Ise Jingu Geku (outer shrine), where the god of food is enshrined. It serves up a special dish called Mike-don (sacred rice bowl) and while we can't promise you'll be blessed with riches if you order it, you will be enjoying colourful local ingredients and seasonal seafoods.
Katsura:
17-16 Honmachi, Ise City
0596 28 3001, 10am-11pm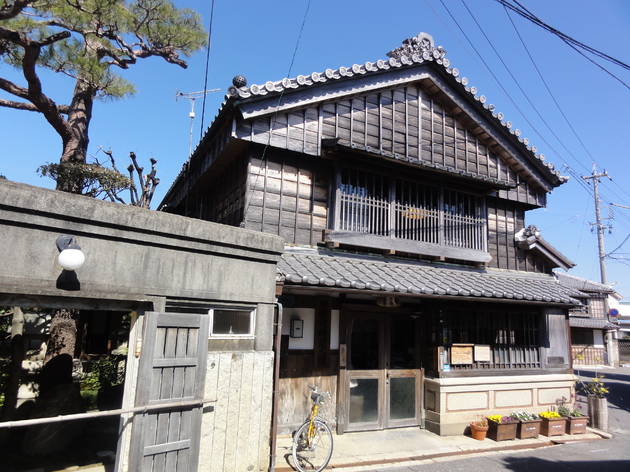 Once packed with wholesalers, the Kawasaki neighbourhood stretches along the Setagawa River and has been restored as a shopping hub centred around Ise Kawasaki Shoninkan (museum). It still maintains its Edo-period architecture, with some of the buildings registered as National Tangible Cultural Properties.
Ise Kawasaki Shoninkan:
2-25-32 Kawasaki, Ise City
0596 22 4810, 9.30am-5pm, closed Tue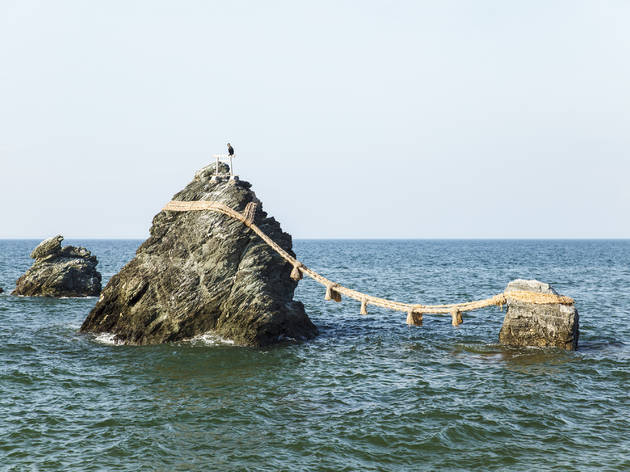 8. Visit Japan's happiest couple
Joined by a shimenawa rope, the 'Husband and Wife Rocks' stand side by side in front of Futami Okitama Shrine and represent marital union. They play the role of gatekeeper for a sacred rock, and look especially pretty as the sun rises between them.
Meoto Iwa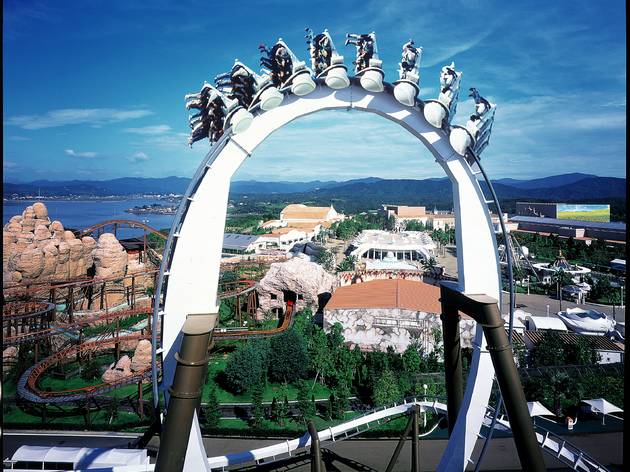 9. Absorb some Spanish spirit
Brimming with the exotic atmosphere and charm of a Spanish town, this theme park features attractions such as the spinning tomato ride, the inverted rollercoaster that winds through the 'Pyrenees', and an exquisite castle museum. There are also plenty of hotels and hot springs.
Shima Spain Village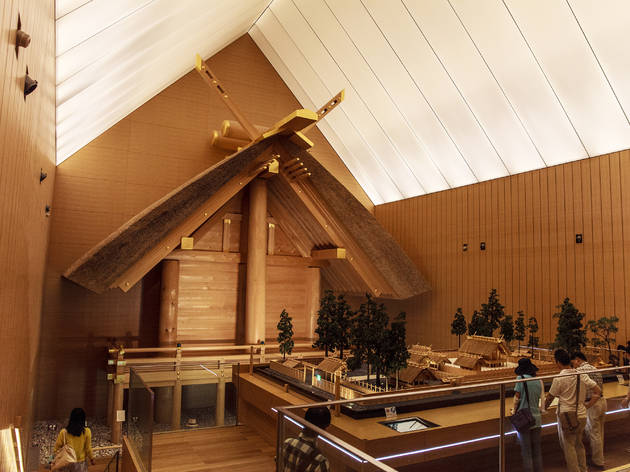 10. Learn about shrine 'Shikinen Sengu'
Sitting next to a placid pond near Ise Jingu's Geku (outer shrine), this museum teaches you about 'Shikinen Sengu' – the process of moving a deity to a new shrine every 20 years – and how it relates to Japanese people's lives. English-speaking guide available.
Sengu Museum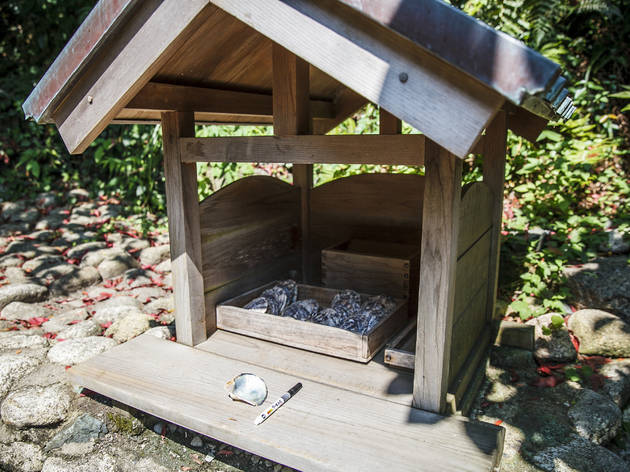 11. Wish upon a pearl shell
The world's first successfully cultured pearls were produced here by Kokichi Mikimoto in 1893. Learn how pearls are farmed, view Ama diver demonstrations, and wish upon a shell at the small shrine in the centre of the island.
Mikimoto Pearl Island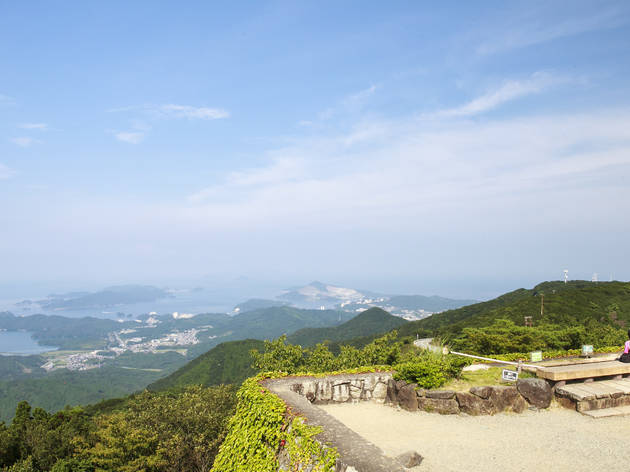 12. Enjoy a foot bath with a view
The 'highway in the sky' connecting Ise and Toba. On the way up to the observatory, which boasts a spacious lawn and a foot bath, you can enjoy beautiful city views and abundant greenery.
Ise-Shima Skyline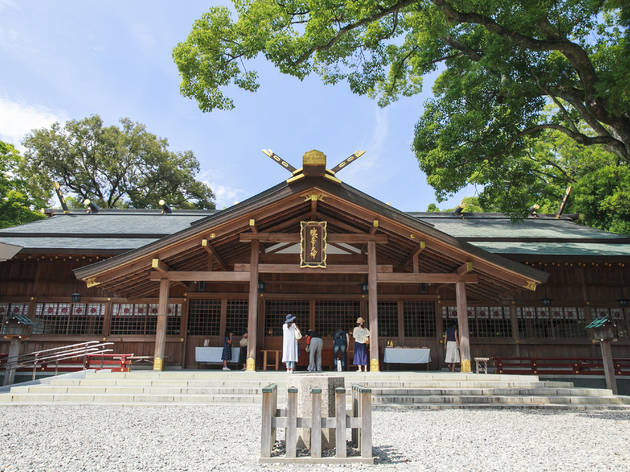 Are you at a crossroads in life? Sarutahiko Shrine is the place to pray for guidance in starting over. If you're in the entertainment biz, then neighbouring shrine Sarume is where to ask for good luck.
Sarutahiko Shrine:
2-1-10 Ujiurata, Ise City
0599 26 2082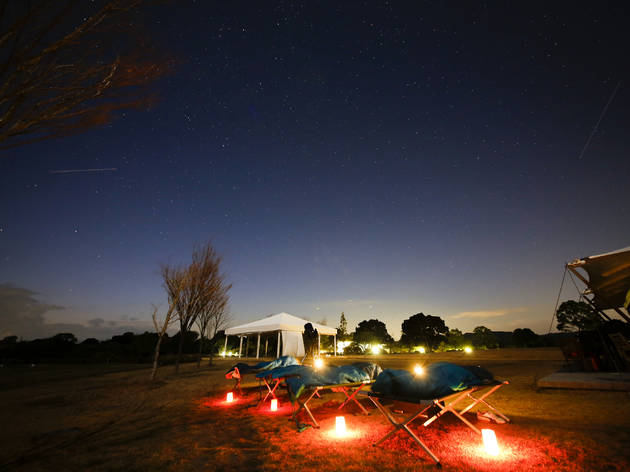 14. Retreat into paradise
You could spend your whole holiday just at this resort and never get bored. Located inside Ise-Shima National Park, the huge complex offers two hotels, cruising, a golf course, natural hot springs, hiking, exclusive cuisine made from local ingredients and more.
Nemu Hotel & Resort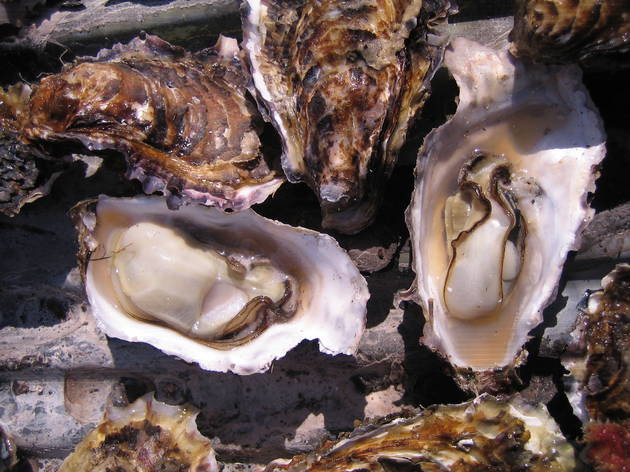 15. Gorge on fresh oysters
For just ¥100 per piece, you can taste oysters from the rows of huts that line this street. If you're there in season (Nov-Apr), you'll be eating the freshest oysters harvested in the bay nearby. All-you-can-eat options are available (reservations required), but locals recommend hut hopping to pick out the biggest and juiciest on offer.
Oyster hut village:
Along the coastline of the 750 Prefectural Road of Toba City, between Ouno-ura bridge and a bridge over the Okitsu River.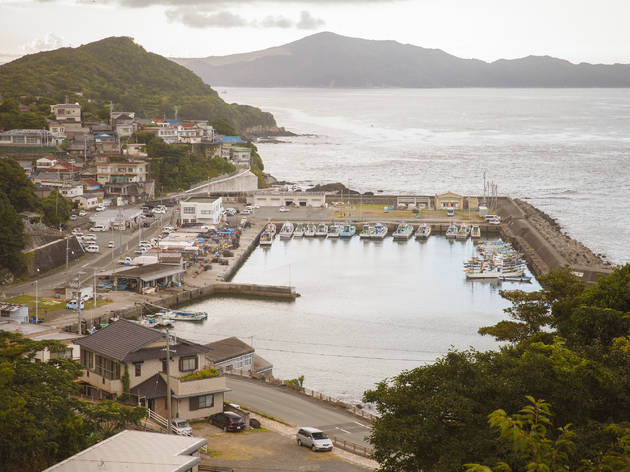 16. Remember the first Godzilla
If you're a Godzilla fan, you might recognise this spot as the very first movie was filmed in this area. Eat lunch at one of the restaurants overlooking the docked fishermen's boats, or just enjoy pause on the wooden pier.
Ijika Port:
336 Ijikacho, Toba City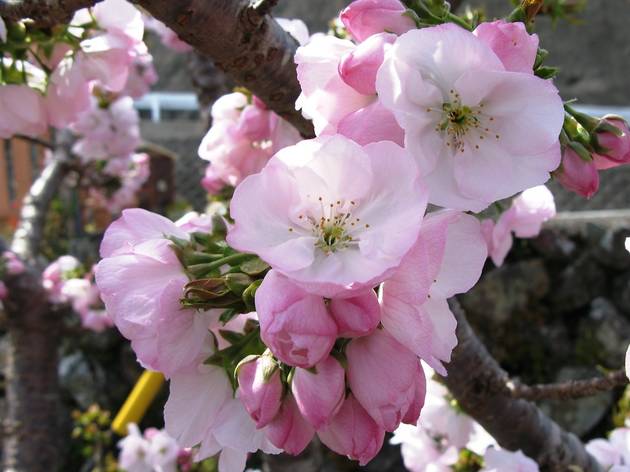 Avoid the most crowded cherry blossomviewing spots and visit Ise's Yokowacho area instead. Here you'll be privy to the unique Yokowa-zakura (cherry blossoms) that show off their pretty petals from the end of March.
Yokowa-zakura:
Yokowacho, Ise City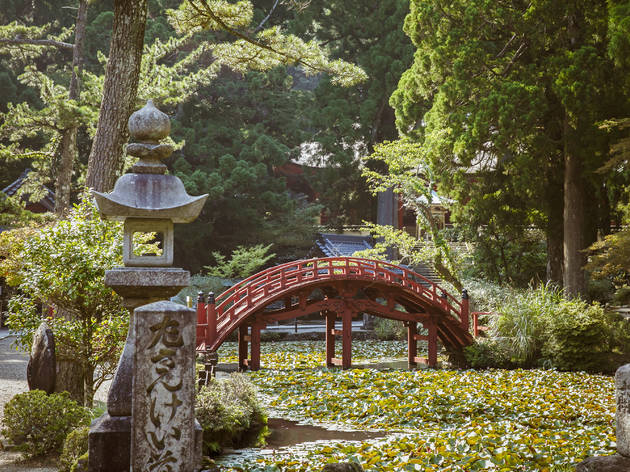 Standing guard on the northeast side of Ise Jingu, this tranquil temple serves as an end point for shrine visitors who come here for a final round of prayers. Peek inside the Okunoin temple for a look at the 10,000 sputas that act as a record of those who have passed.
Kongo-Shoji Temple:
548 Asamacho Dake, Ise City
0596 22 1710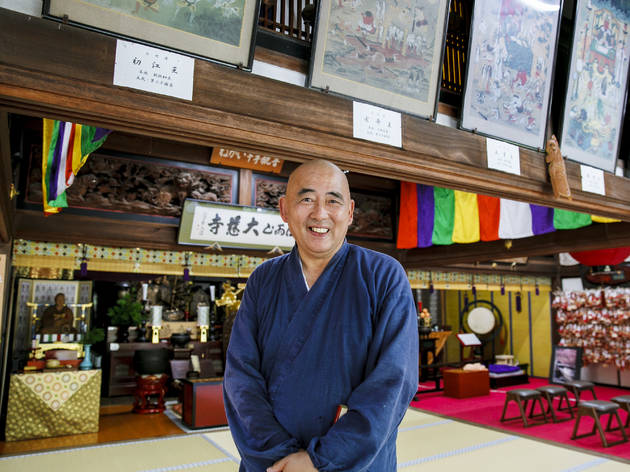 19. Chat to a charming monk
Famed for its hydrangeas, which bloom in June, and for bestowing visitors with good health (it's especially visited by those seeking healing from cancer), this temple offers a lush, tranquil retreat where you can drink green tea and chat to the friendly resident monk if he's not too busy.
Daijiji Temple:
409 Daiocho Nakiri, Shima City
0599 72 0089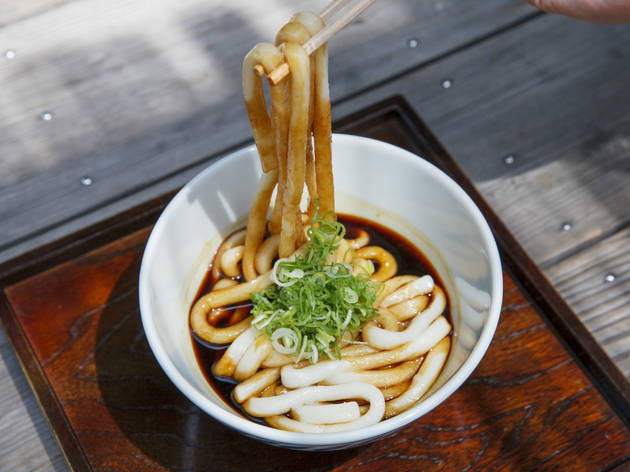 Ise Udon has long been the must-eat food for shrine visitors who've travelled far and need a quick boost of energy before saying their prayers. Fukusuke uses local soy sauce and broth to make the dish, which is surprisingly mild considering its dark black hue.
Fukusuke:
Okage Yokocho, 52 Ujinakanokiricho, Ise City
0596 23 8807, 10am-6pm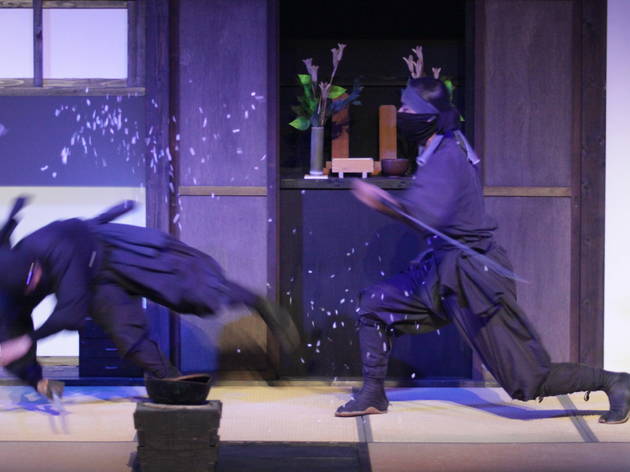 Experience what life was like in old-world Japan at this theme park that recreates famous castles and buildings and offers you the chance to watch ninja shows, dress up in ninja costumes, and play games involving throwing stars or shooting a bow and arrow.
Ise-Azuchimomoyama-Bunkamura
From this observation deck, you can take in the full view of Ago Bay's rias coast. See if you can count all 64 islands dotted around the bay.
Yokoyama observation deck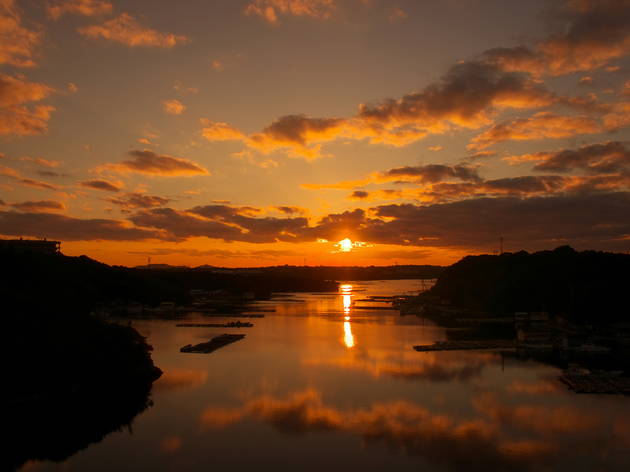 23. Watch the sun dip from a bridge
The gateway to Kashikojima Island, this bridge provides splendid views of the sun setting over Ago Bay with its myriad floating pearl farms.
Kashikojima Bridge:
Agocho Shimmei, Shima City
0599 46 0570 (Shima City Tourism Association)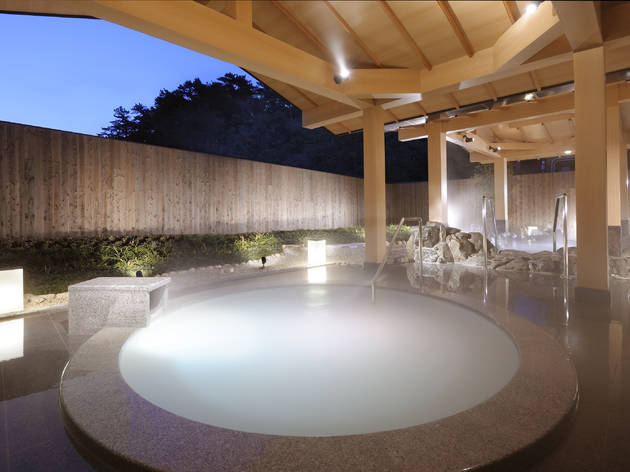 24. Bathe with pearls in the open air
Fancy the idea of a pearl bath? This exquisite Japanese-style hotel pampers overnight guests with open-air tubs and pearl essence which you can add to the water – notice how smooth and soft your skin feels afterwards. (Guests of Toba Hotel International and its spa are also allowed access.)
Shiojitei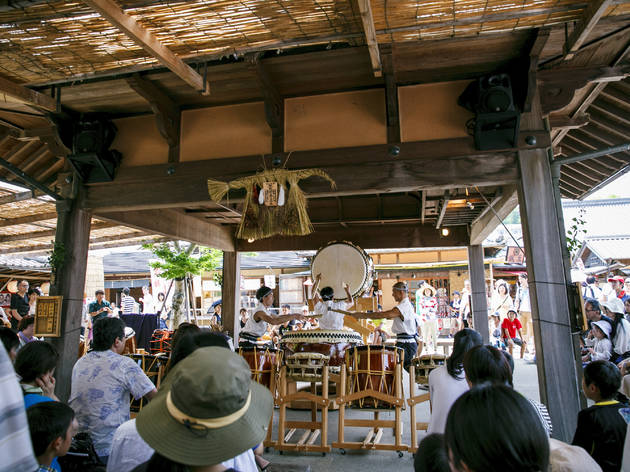 25. Feel the nostalgia of old-town Ise
As you approach Ise Jingu's Naiku (inner shrine), pick up locally crafted products and food, and take in the area's history in this shopping street, which was built to reflect the atmosphere of the Edo and Meiji periods and to reconstruct the old towns.
Okage Yokocho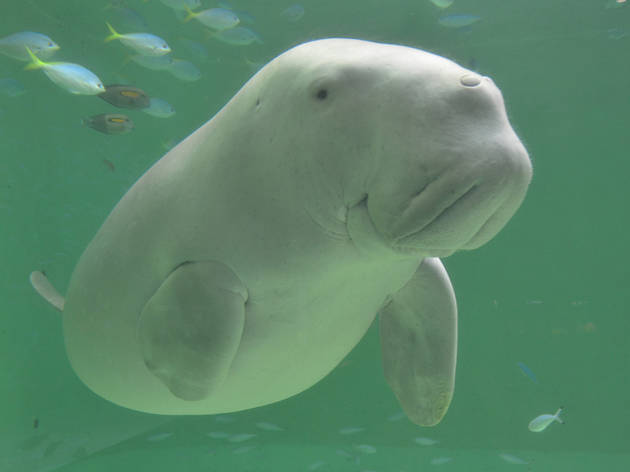 26. Behold the original mermaid
Toba Aquarium is one of the most renowned aquariums in Japan, boasting the country's largest collection of marine life. 1,200 species are housed in 12 different zones that replicate their natural environments. One of the most fascinating species here is the dugong, which is at risk of extinction and is thought to be the marine mammal that inspired old tales of mermaids.
Toba Aquarium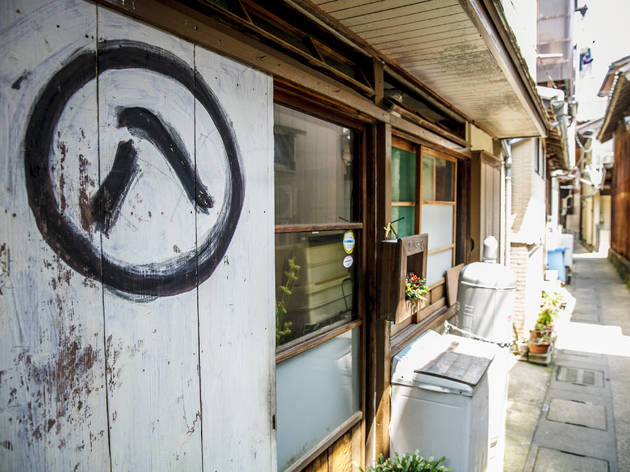 27. Spot the lucky number eights
A 20-minute ferry ride will take you to this island of fishermen. Stroll around the small community near Toshi port and you'll notice mysterious signs referring to the number eight in kanji all over the place. They're there to help bring good luck to the villagers and fishermen.
Toshijima Island:
Toba City, 0599 25 1101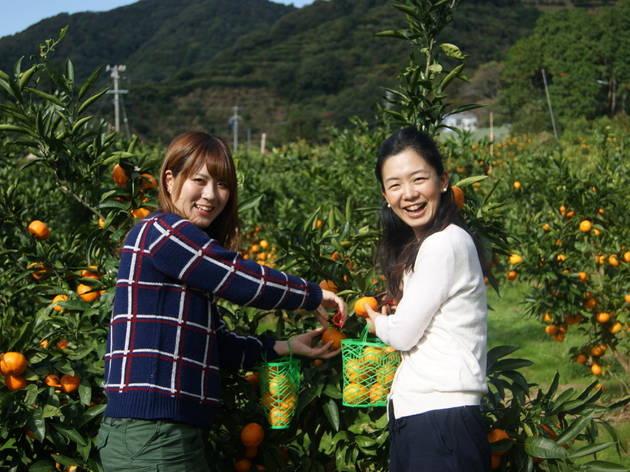 28. See how many tangerines you can pick
Go tangerine picking at this farm in Minami-Ise, which is known for having an abundance of the fruit. Out of season, it's still worth visiting to make fresh juice, enjoy a barbecue and browse local goods sold at the shop.
Naize Shizen Village:
1537-8 Naize, Minami-Ise-cho, Watarai-gun,
0599 67 8100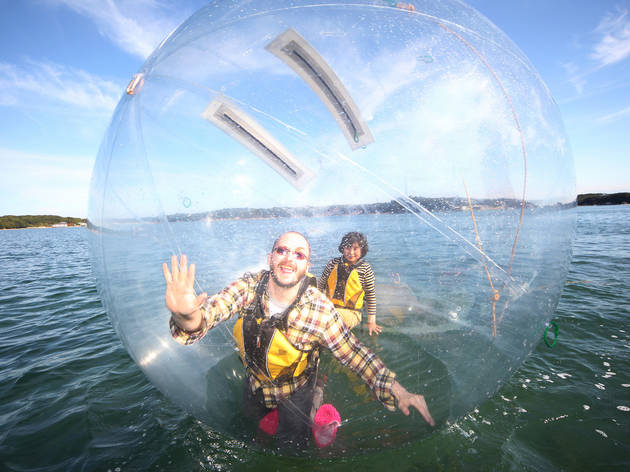 Picasa
Climb inside the plastic, see-through Waterball and see how well you can balance while walking on the ocean's surface. Shima Nature School also offers kayaking, strolls through fishermen's villages, and other activities.
Shima Nature School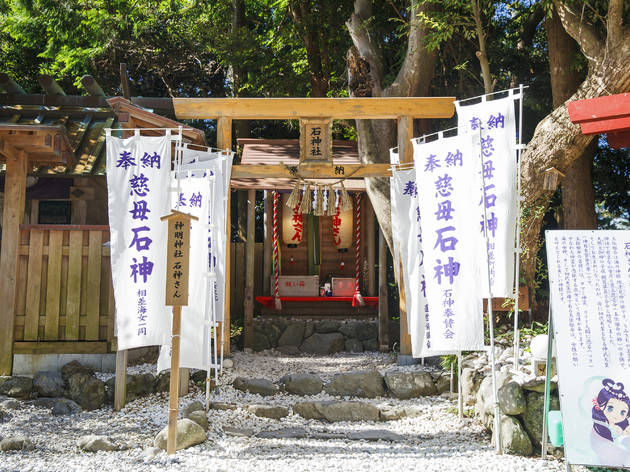 30. Use your womanly powers
If you're a lady, you're in luck – on the grounds of Shinmei Shrine, there is a god who is said to have the power to grant one wish for every female visitor. No surprise, then, that Ms Ishigami, as the god is nicknamed, is cherished by the Ama divers for blessing them with safety and good catches.
Shinmei Shrine:
1237 Osatsucho, Toba City
0599 33 7453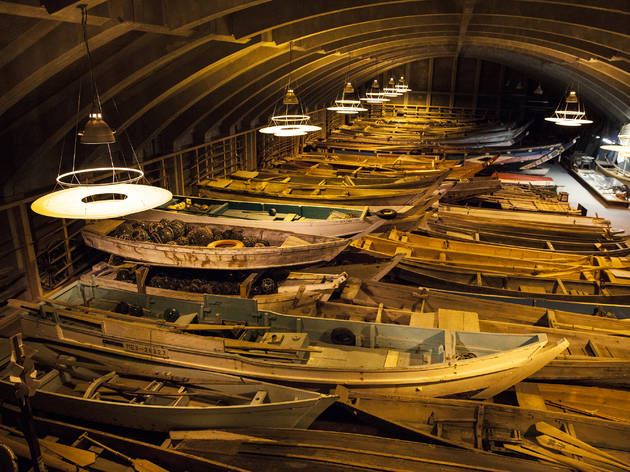 31. Wind your way through wooden ships
Built into a hillside overlooking the ocean, this museum depicts how the local lifestyle is deeply related to the sea. Inside, you'll find a warehouse storing over 80 kinds of wooden ships from around Asia. Breathe in the scents of salt, wood and earth, and imagine what it might've been like to live and work onboard one of these.
Sea-Folk Museum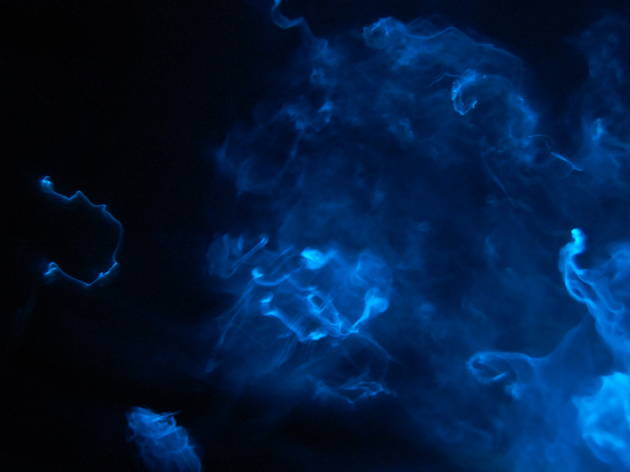 32. Marvel at the sea fireflies
Take a night tour to see the sea fireflies as they illuminate the water – these 'living fossils' look exactly the same as they did 400 million years ago. Other tours available include kayaking through a 'seaweed forest' and a night-time castle tour.
Kaito Yumin Club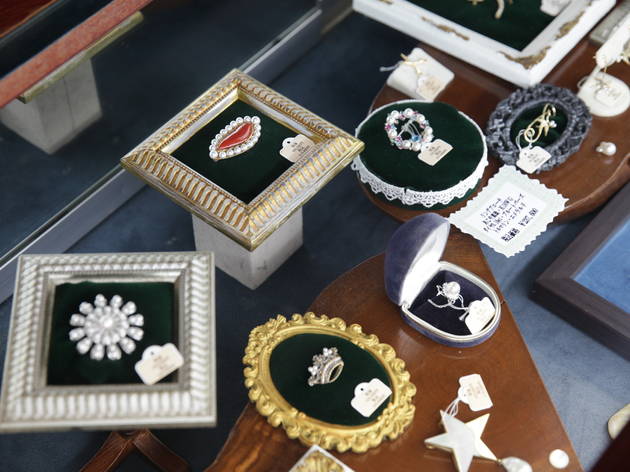 33. Drape yourself in pearls
Marking its 110th anniversary this year, this pearl store stays true to its roots with its traditional façade and plenty of antique jewellery. For just ¥3,000 you can create your very own pearl accessories.
Matsui Pearls:
Kashikojima, Agocho, Shima City
0599 43 1015, 9am-5pm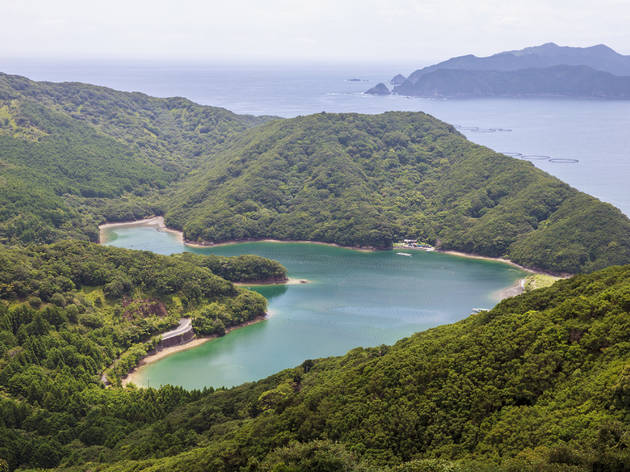 Don't have time to visit each bay individually? Visit this park that offers four lookout points and take in all the bays at once – see if you can spot the particularly pretty heart-shaped one.
Ugura Enchi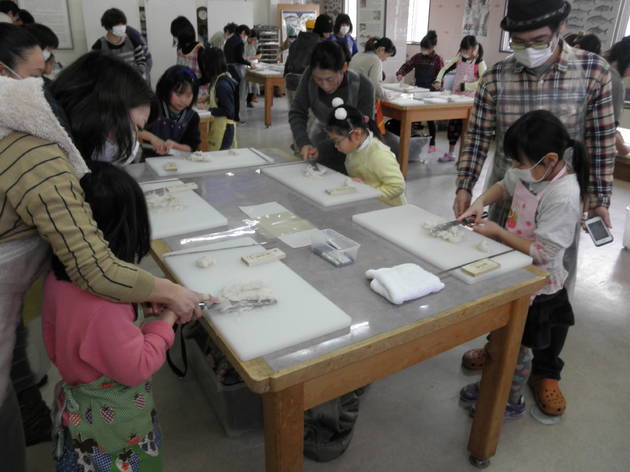 35. Create a traditional fish cake
Wakamatsuya offers classes to experience the art of making kamaboko (pureed fish cakes). The hands-on classes are designed to give you the chance to learn two different kinds of kamaboko making. Advance bookings required.
Wakamatsuya:
653-9 Shimonocho, Ise City
0596 31 0123, 8am-4.30pm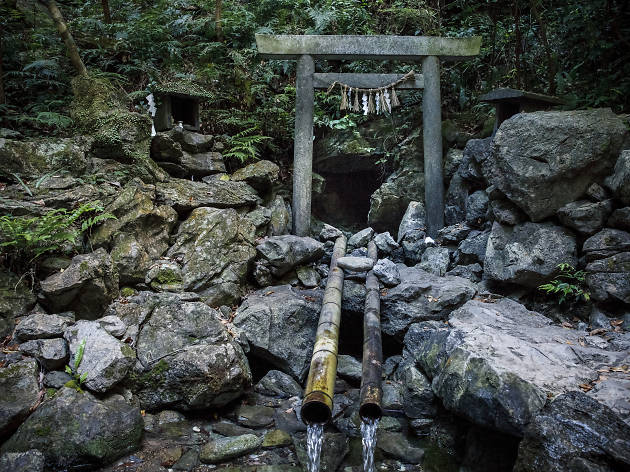 36. Peek inside the sun goddess's cave
As legend has it, Japan's sun goddess, Amaterasu, hid in this cave to avoid her evil brother (god of the moon) and as a result the world turned dark until she eventually came out again. Feel her spirit as you walk through the forest and peek inside the cave.
Amanoiwato:
Isobecho, Erihara, Shima City
0599 46 0570 (Shima City Tourism Association)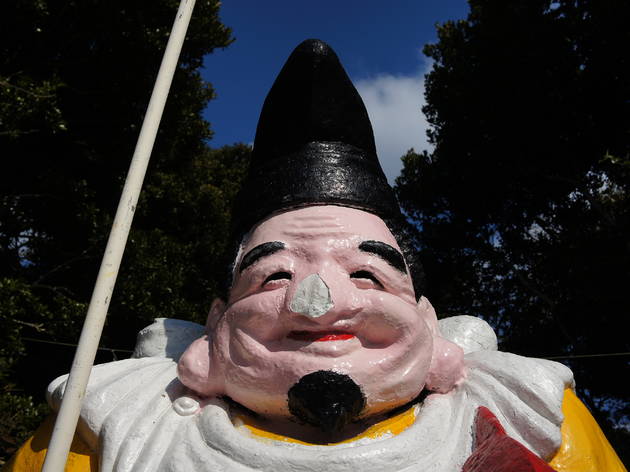 37. Laugh in the face of adversity
The nose of this massive Ebisu god statue was swiped by fishermen who hoped it would bring them good luck – yet he's still smiling, hence it's said if you laugh along with him despite your woes, you'll be blessed with happiness.
Hanakake-Ebisu:
Ebisu Shrine, 681 Hamajima, Hamajimacho, Shima City
0599 46 0570 (Shima City Tourism Association)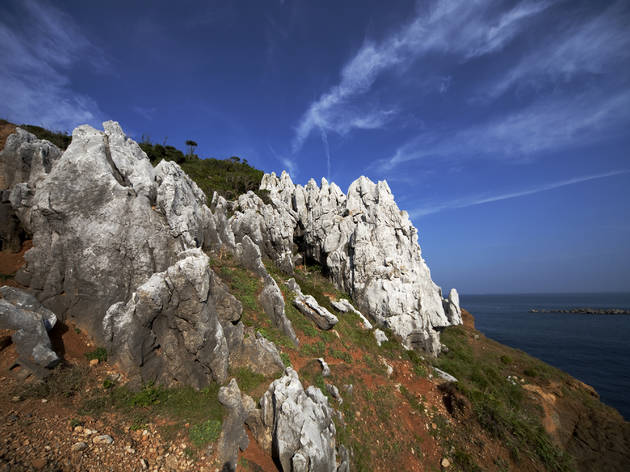 Photographer:Akihiro Honda
38. Explore a novel island
'God island' lies in the middle of Ise Bay and features a unique landscape called Karst topography. After serving as the setting for Yukio Mishima's 1954 novel 'The Sound of Waves', it's become a popular tourist spot, especially for romancing couples.
Kamishima Island:
Toba City, 0599 25 1101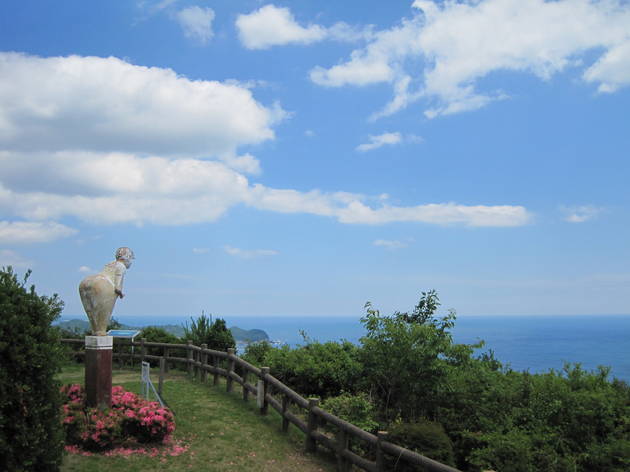 39. Make friends with the gazing statue
Climb the long flight of stairs until you reach the 150m-high lookout point, which offers a 360-degree view over Gokasho Bay. Feeling lonely all by yourself? Go stand next to the statue of the 'sailor girl', who'll admire the scenery with you.
Nankai Tenbo Park:
Oukaura, Watarai-gun, Minami-Ise-cho
0599 66 1717 (Minami-Ise-cho Tourism Association)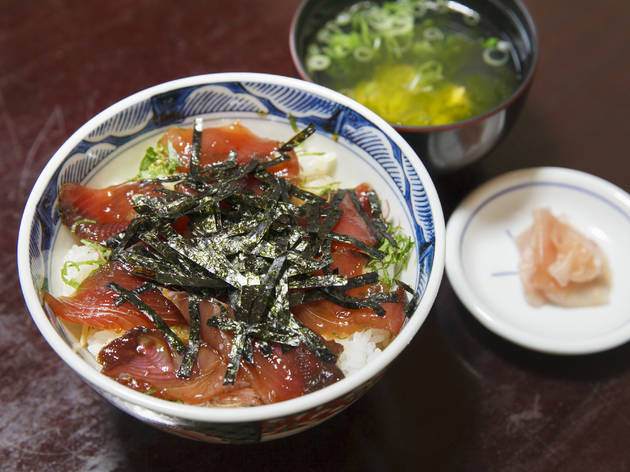 40. Fill up on fishermen's fast food
Visit this restaurant to try out the popular sushi bowl called Tekonezushi. Packed with nutritious soy sauce-soaked bonito, this is the original 'meal on the run' of local fishermen.
Otoya:
1692 Ugata, Agocho, Shima City
0599 43 0074; Lunch 12noon-1pm, dinner 5pm-9pm, closed Wed
41. Make charcoal from scratch
Why would you want to do anything with charcoal other than barbecue? Because making it the traditional way in a kiln creates the kind of charcoal that can be used in your home to absorb smells and humidity (perfect for shoe boxes and cupboards). You can, however, also enjoy a lunch cooked on the charcoal here. ¥2,000.
Tenshi-no-hirune:
383 Izumi, Watarai-gun, Minami-Ise-cho
0599 66 1125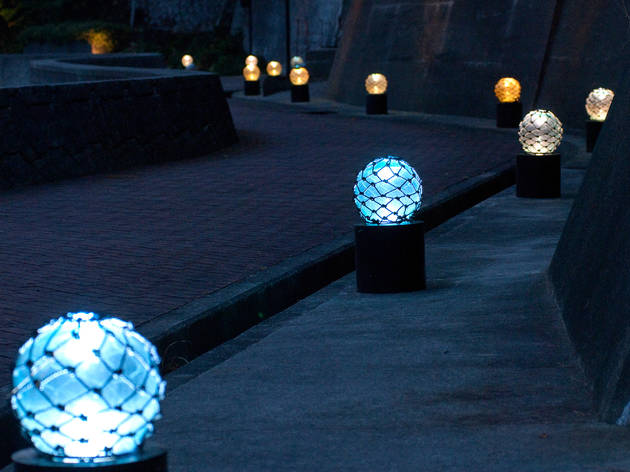 42. Hold hands on a romantic walk
Floating glass balls that were once used for fishing are lined up along this walkway, and each night they are lit up in different colours to create the most romantic coastline stroll ever.
Bindama Road:
Hamajima, Hamajimacho, Shima City
0599 46 0570 (Shima City Tourism Association)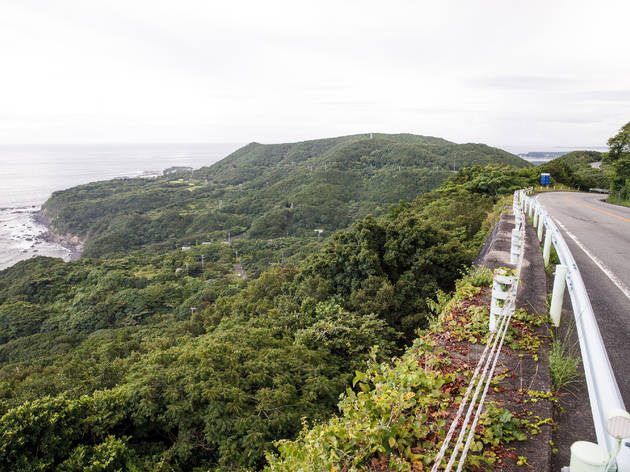 Rent a car and take a drive along this 23.8km road that winds its way from Toba to Shima, offering up enormous views of the coastline. Be sure to stop at the Toba Lookout Point atop Mt Hakoda.
Pearl Road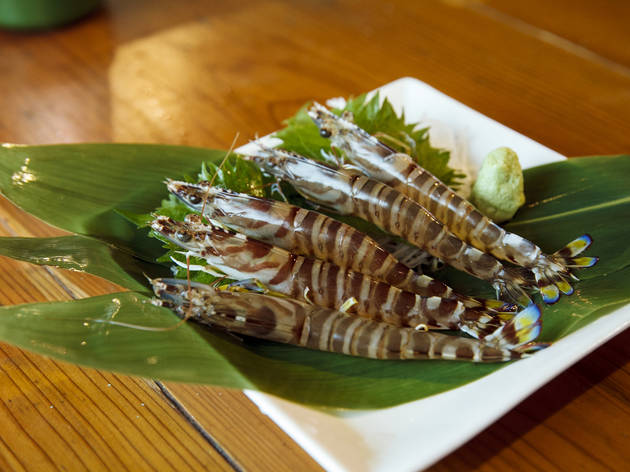 44. Bite into live, squiggling shrimp
Do you dare to eat live seafood? At this restaurant on Pearl Road, you'll be served fish straight from the tank. If you don't like the thought of shrimp squirming on your tongue, take comfort in the fact this fish cannot possibly get any fresher.
Kuroshio:
7-1 Uramuracho, Toba City
0599 32 5352, 8am-5pm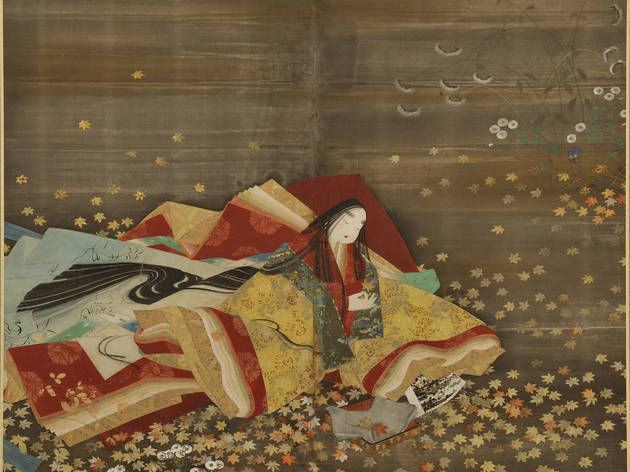 45. Gaze at history in watercolours
A museum dedicated to the works of Japanese artist Shoha Ito. The daughter of one of the chief priests of Sarutahiko Shrine, Ito was renowned for her watercolour paintings of Japanese women.
Ito Shoha Museum of Sarutahiko Shrine:
2-4-65 Ujiurata, Ise City
0596 22 2554, 9.30am-4pm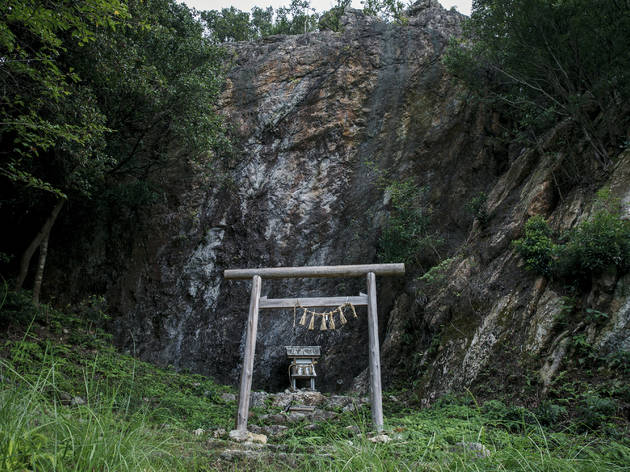 46. Talk through the rocks
Oumu Iwa (Parrot Rock) is kind of like a natural walkie talkie. If you stand in a certain spot, you can hear people talking even though they're 50m away in the 'speaker's hut'. Try it!
Oumu Iwa:
Isobecho, Erihara, Shima City
0599 46 0570 (Shima City Tourism Association)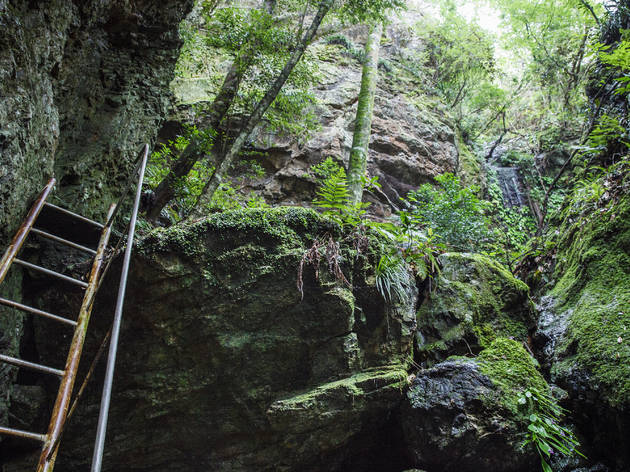 47. Hike through a demon forest
No-one really knows the true story but apparently there was once a cannibal living in a cave here. He was killed by villagers, but the demons of the forest (who most likely egged him on) remain, lending a distinctly mysterious atmosphere to the area. Be sure to wear closed shoes if you take on this hike.
Onigajo:
Oshibuchi, Watarai-gun, Minami-Ise-cho
0599 66 1717 (Minami-Ise-cho Tourism Association)
48. Sip on Ise's finest ale
Finish off a day of busy sightseeing with some award-winning local craft beer from this brewery and shop. Try one of their regular or seasonal brews, which you can also pick up at Okage Yokocho (no. 25).
Ise Kadoya Microbrewery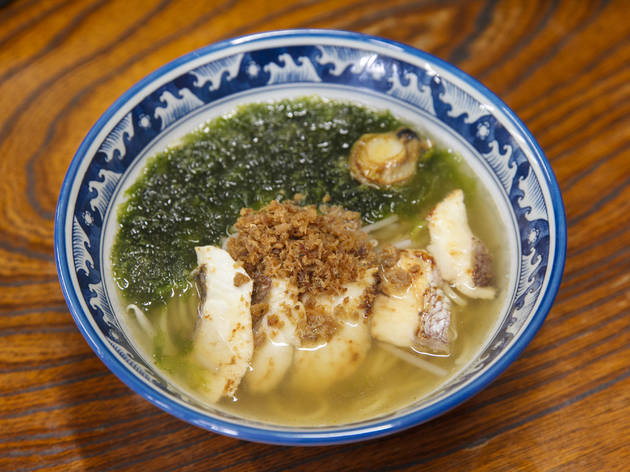 49. Tuck into seabream ramen
This Chinese restaurant serves up a unique ramen dish topped with local seabream and seaweed. It comes with rice, too, so after slurping up the noodles, you can enjoy the leftover broth with an extra dose of sticky carbs. The rice bowl with local tuna is also popular.
Arisue:
973 Murayama, Watarai-gun, Minami-Ise-cho
0596 76 1593; Lunch 11.30am-2.30pm, dinner 4.30pm-11pm, closed Mon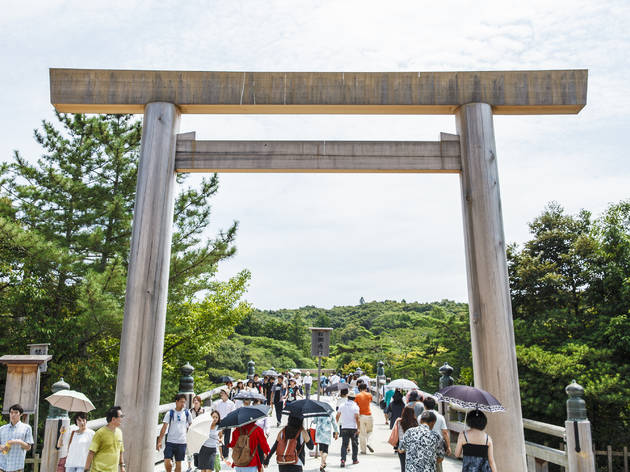 The most famous sacred place in Japan, Ise Jingu has been around for more than 2,000 years. First head to Geku (outer shrine) to give thanks to the everyday deity (for clothing, food, housing), then go to Naiku (inner shrine) and bow to Shinto's Amaterasu, the sun deity.
Ise Jingu (Grand Shrine)