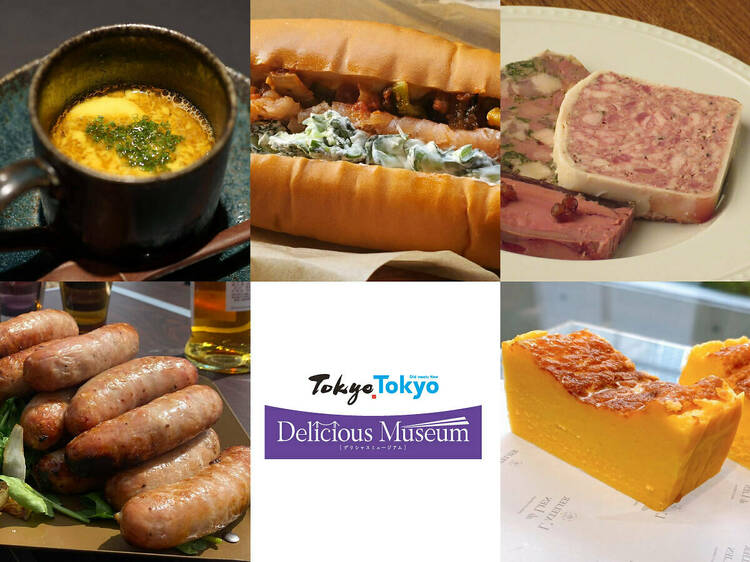 Photo: Tokyo Tokyo Delicious Museum
Eat the best food from 5 Michelin-listed restaurants
Tokyo is widely known to be one of the world's greatest food cities. Based on the 2022 Michelin Guide, Tokyo is home to 203 starred restaurants, more than any other city in the world. On top of that, our capital features another 229 Bib Gourmand restaurants which are more affordable but no less satisfying.
While many Michelin-rated restaurants in the world – Tokyo included – come with a long waiting list, you don't have to book months head at Tokyo Tokyo Delicious Museum. Just book a spot online before you visit the outdoor booths serving dishes from five of the city's Michelin-rated restaurants.
You'll sample French cuisine by Daikanyama's Simplicité, which is known for its focus on local seafood from places like the Goto Islands and Akashi. Requinquer, a hidden little restaurant in Shirokane, will be serving up French cuisine, too.
At Charcut, try their signature simmered pork stomach and other charcuterie dishes. French-style bistro Äta, on the other hand, will have seafood waiting for you. With Lien, you won't want to miss chef-owner Koichi Uehara's signature cheesecake made with washed-rind cheese.