Heads up! We're working hard to be accurate – but these are unusual times, so please always check before heading out.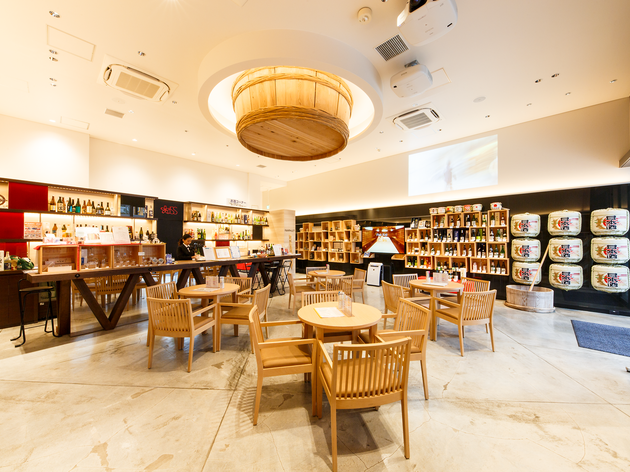 1/5
2/5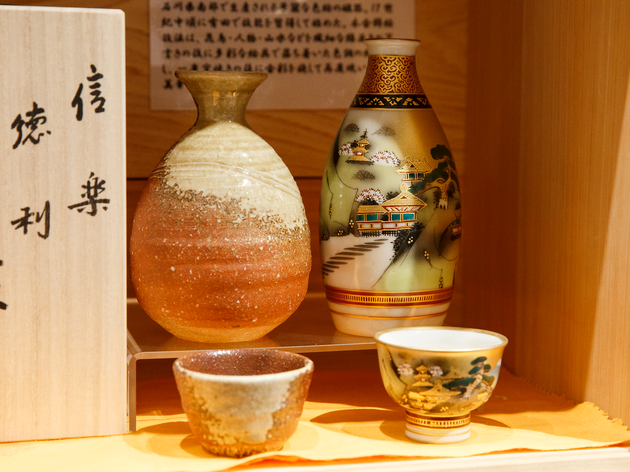 3/5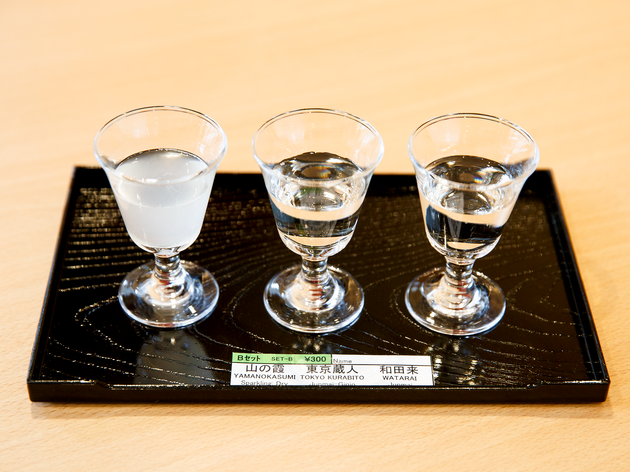 4/5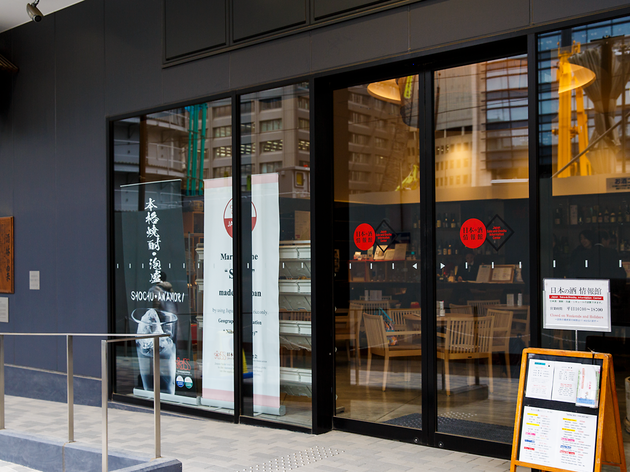 5/5
Five reasons to visit the Japan Sake and Shochu Information Center
Get to know Japan's two most popular national drinks at this one-stop centre where you can also enjoy sake and shochu tasting
Want to learn more about Japanese sake and shochu but have no idea where to start? A visit to the Japan Sake and Shochu Information Center in Toranomon is a must for eager drinkers hoping to delve into two of Japan's most popular national drinks.
With information in both English and Japanese, it's the ideal place for you to not only learn but also taste Japanese spirits. While you're there, keep an eye out for the regular events as well – they are sure to help you gain a deeper appreciation for both sake and shochu.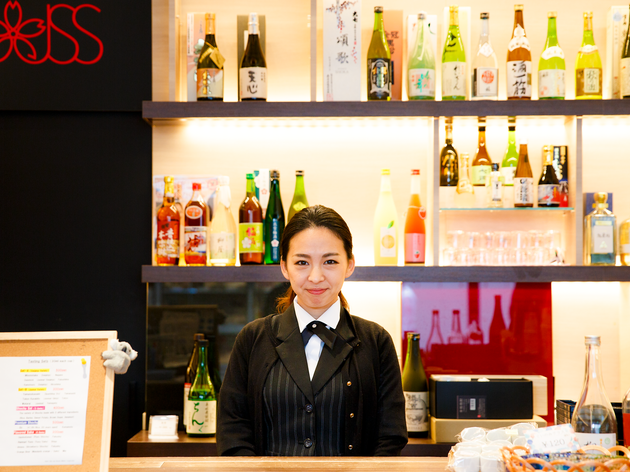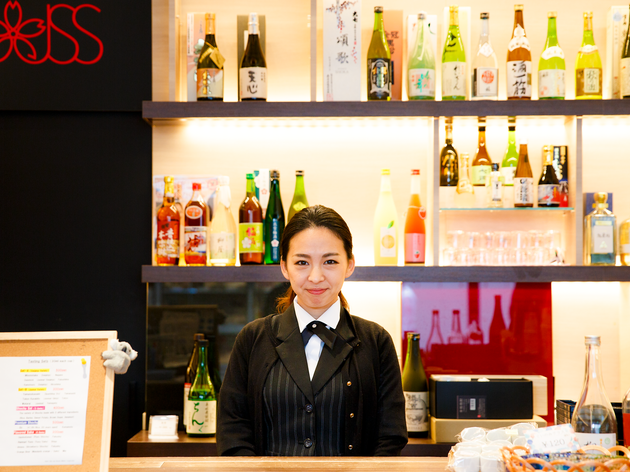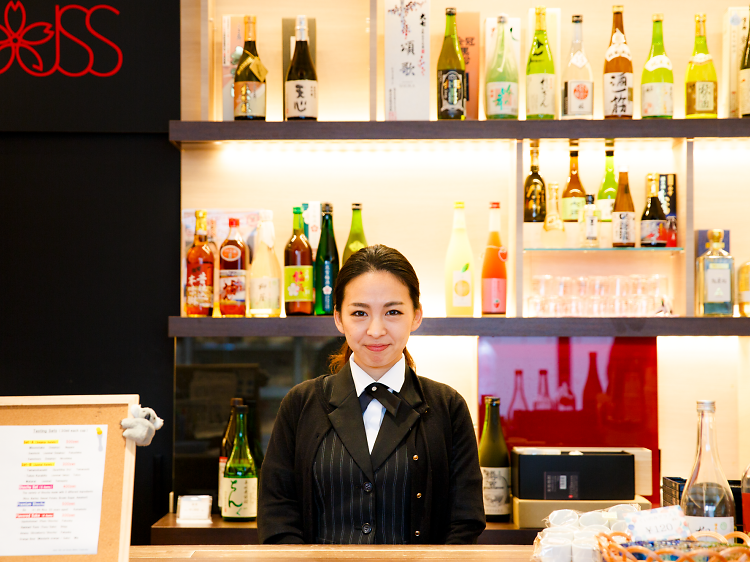 1. There's a helpful English-friendly concierge
You can't miss the concierge area situated next to the tasting counter. Here you'll meet the friendly staff who are able to guide you through the world of sake and shochu, as well as answering questions on these Japanese spirits. Need help picking a drink that suits your taste? Wondering what kind of food pairings work well with a particular type of sake? What's the correct temperature to drink your sake? The concierge are ready to share their knowledge with you.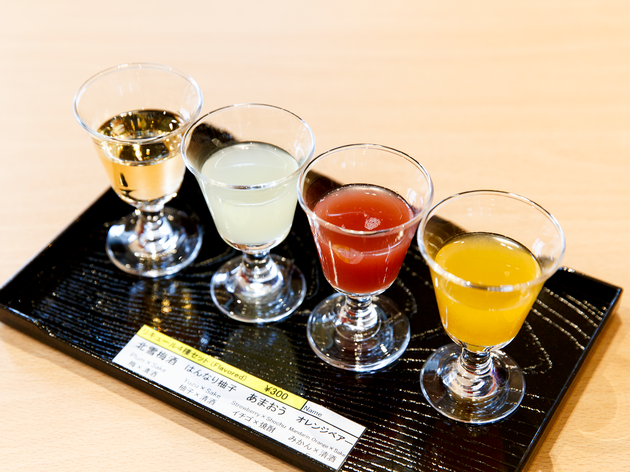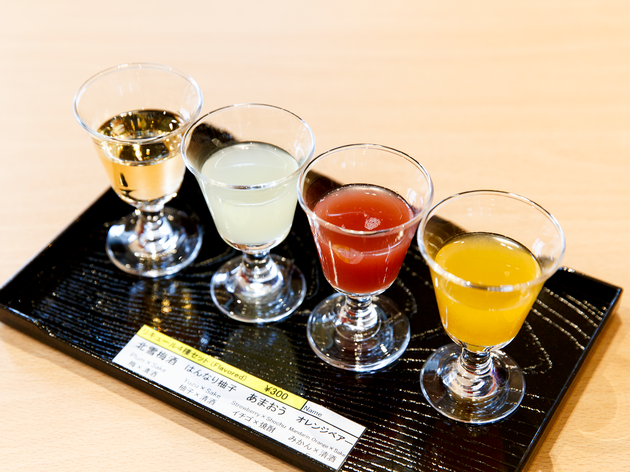 2. Sample all sorts of sake and shochu at the tasting counter
You can look forward to tasting approximately 70 kinds of sake, as well as the different types of shochu, amazake, awamori, umeshu and seasonal offerings like fruit-flavoured sake. If you don't know what to pick, go for one of the tasting sets, which can help you differentiate between the various sake and shochu. Your order comes with a helpful English explanation underneath each glass, so you can read up on each drink.
You can also take home the informative menu/glossary of the featured sake and shochu, complete with crucial facts including alcohol level, the type of rice used, acidity level and flavour notes. Individual tastings start at just ¥100 per glass, while sets are priced from ¥300, making it an affordable way to sample all sorts of Japanese spirits.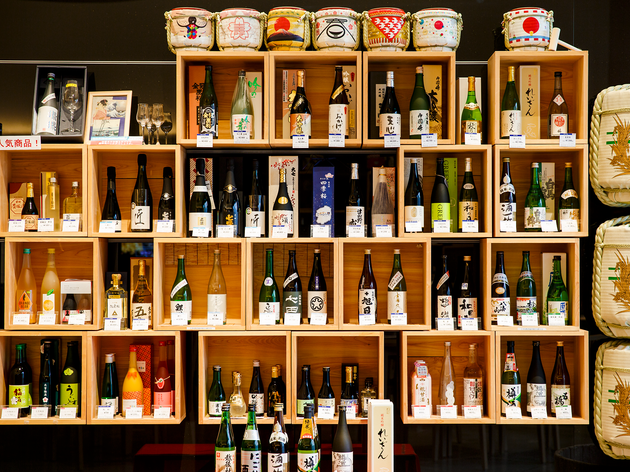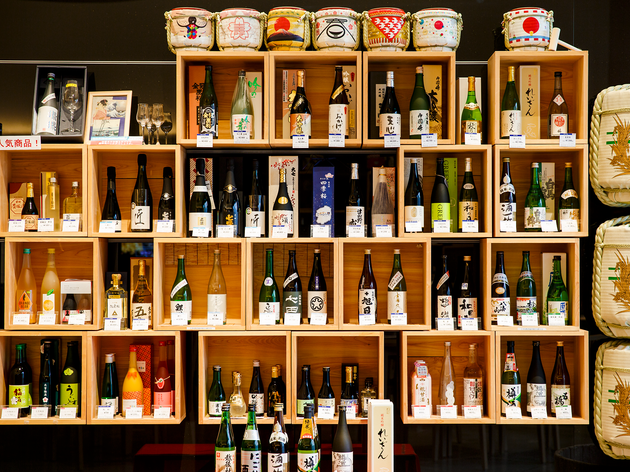 3. Stock up on a selection of sake, shochu as well as cups
The centre offers a staggering 70 types of sake, 30 varieties of shochu and awamori, and ten other beverage options like umeshu and amazake, which change on a monthly basis and are available for purchase. Aside from the drinks, the centre also offers a wide selection of sake cups, which range in design and size. They make beautiful souvenirs, or a great addition to your bar collection.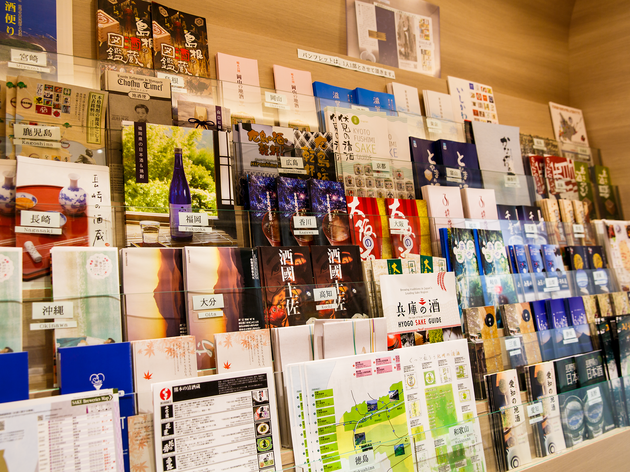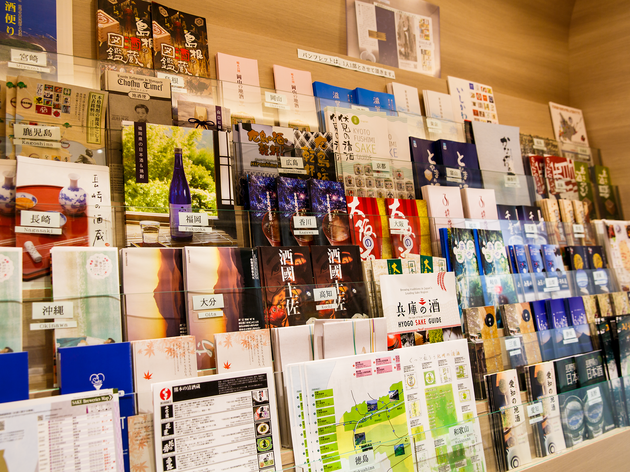 4. There is an informative 'museum'
To discover how sake is made, there's a display where you can see examples of rice used to make sake, as well as unique sake and shochu cups collected from all across Japan. You'll also find videos playing at the centre, showcasing the step-by-step process of how sake is made.
Don't forget to pursue the free English and Japanese pamplets, which explore how sake and shochu are brewed in different regions across Japan. Keep an eye out for events as well, as the Sake and Shochu Center hosts frequent seminars about the history and culture of Japan's national drinks.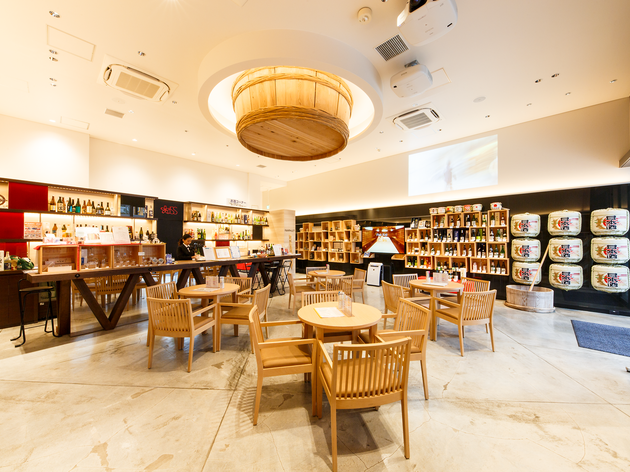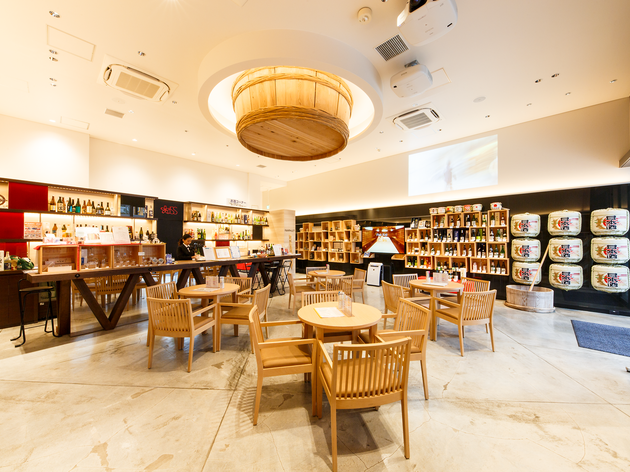 5. The centre feature some photogenic Instagram spots
You can really take advantage of the cool photo spots located at the Japan Sake and Shochu Information Center. The entire area is quite spacious, brightly lit, and you'll see some interesting corners and items worth photographing.
Look up and you'll find a replica of a giant wooden sake barrel attached to the ceiling. Or, check out the sake wall, which features traditional sake barrels wrapped in straw, reminiscent of widely photographed display in front of Meiji Shrine.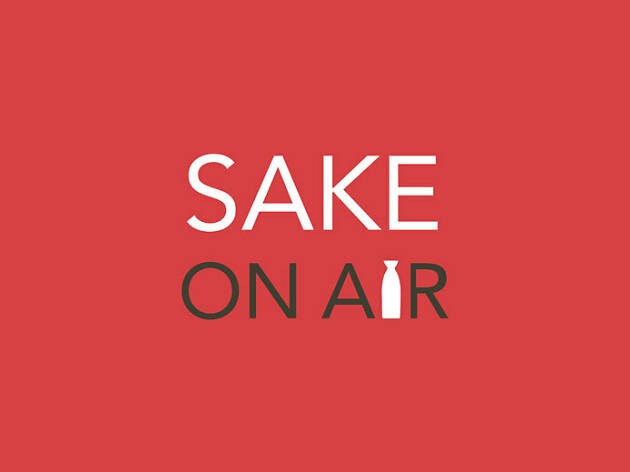 Download 'Sake on Air' podcast now
Tune in to this bi-weekly podcast to explore the world of sake and shochu through news, stories, commentaries and interviews. The show is put together by a team of experts who work in the sake and shochu industry and features both local and international guests. Each week, the podcast explores the challenges, excitement and new advancements affecting two of Japan's most prized drinks.