Lifestyle walk: Daikanyama/Ebisu
Take a stroll around Daikanyama and Ebisu, the stomping grounds of Tokyo's bobos. No, that's not an exotic animal species, but the equally curious breed of the bohemian bourgeois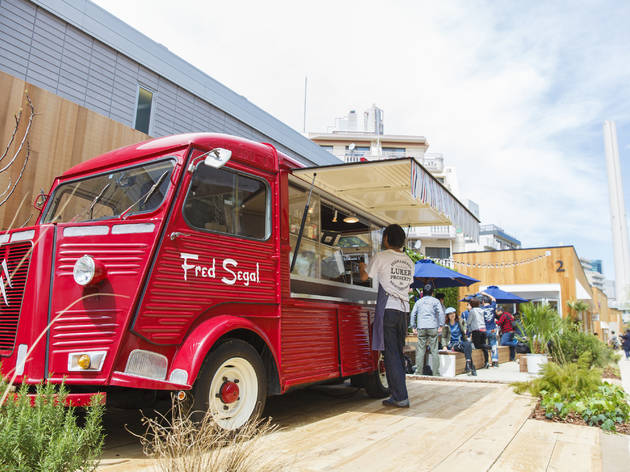 In association with Tokyu Corporation
Once you've found your feet at Daikanyama Station, take the west exit and turn right to see a tree-lined footpath next to the Toyoko line tracks: this is the newish Log Road (13 Daikanyama, Shibuya-ku), a shopping mall that's not really a mall at all. Rather, it's a collection of freestanding shops and cafés, the largest of which is LA-based boutique Fred Segal. Pick up some trendsetting clobber, watch the impeccably dressed locals strut by, and sit down for a pint of craft beer at the Spring Valley brewpub.
Next, leave the railroad behind, turn left when you reach the next major street and navigate your way to Bonjour Records (24-1 Sarugakucho, Shibuya-ku) on the next corner. Much more than a mere CD shop, this hip retailer carries the latest fashion from Maison Kitsuné and also operates a pair of its own clothing labels.
Just a few steps up the same street is Okura (20-11 Sarugakucho, Shibuya-ku). Modelled on an old Japanese-style warehouse, it showcases traditional arts and craft skills in a beguiling interior. Almost everything here is dyed with natural indigo dye – a method used in Japan since ancient times. You'll find T-shirts, jackets, sweaters, socks, kimono-motif tops and much more – all of which are durable and comfortable.
Okura
With souvenir bags in tow, keep going until you hit Daikanyama T-Site (17-5 Sarugakucho, Shibuya-ku), a sleek complex best known for the revolutionary Tsutaya Books. In a perfect world, all bookshops would be like this emporium, spread across three interlinked buildings. It's easy to lose hours thumbing through the selections, which include a good range of English-language titles, art books, antique tomes and magazine back issues.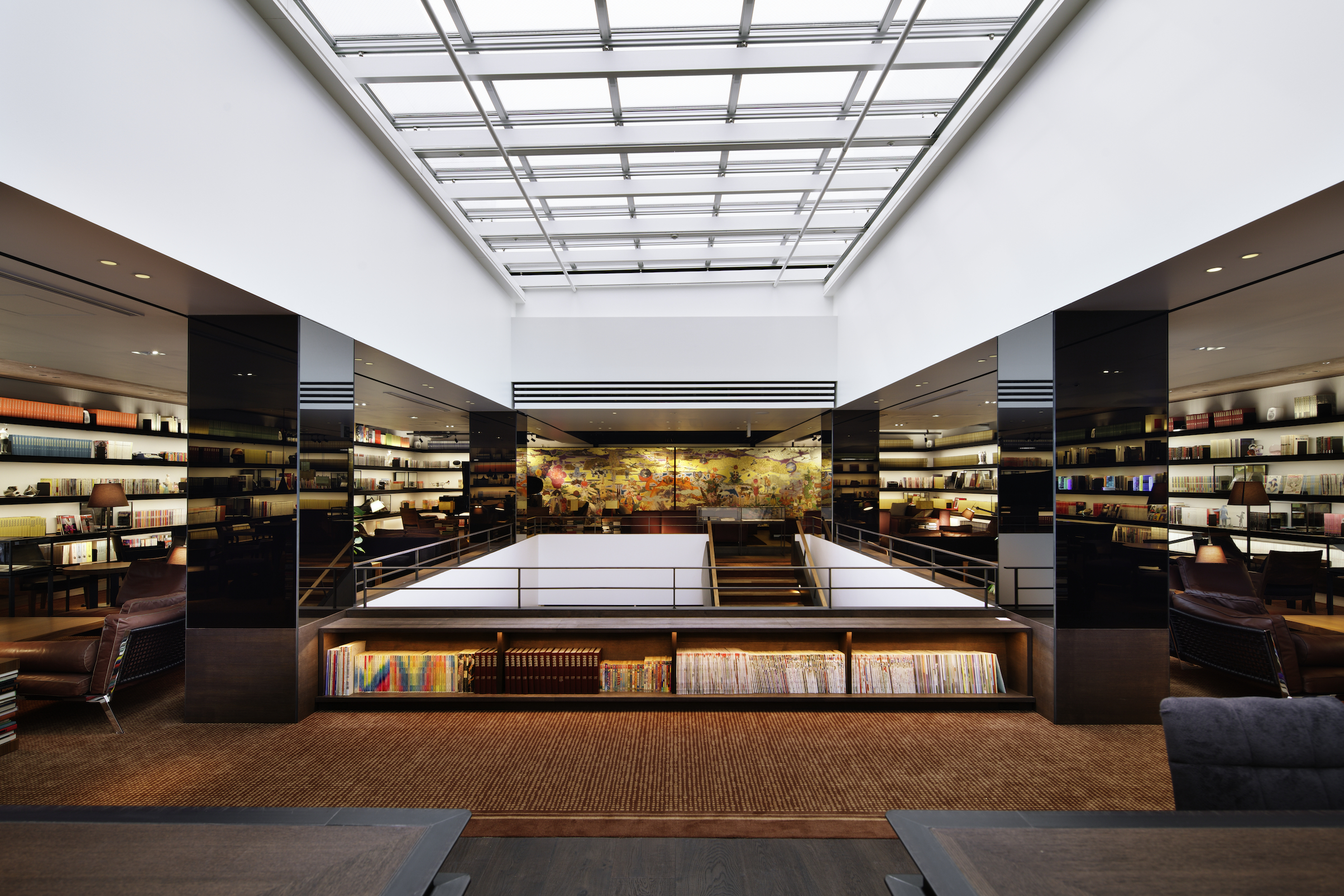 The lounge at Daikanyama T-Site
Once you're all booked out, exit onto Daikanyama's main drag, turn left again and look for Hollywood Ranch Market (28-17 Sarugakucho, Shibuya-ku) on your left. Hippier than your average Daikanyama store, it's played a key role in the area's emerging fashion scene. Browse T-shirts, denim and hats at reasonable, non-Daikanyama prices, and rest your eyes on the shop's funky art decor.
Find your way back to the station's main exit, dive down one of the side streets and you might catch a whiff of some seriously delicious fragrances. This means you've located Le Labo (1-35-2 Ebisu-Nishi, Shibuya-ku), the Tokyo outpost of the New York-born luxury perfumer. The shelves are lined with diffusers, room sprays, scented candles and other opulent products – very posh, very pricey, but very worth it.
Le Labo
Leaving the station zone behind, head east towards Ebisu, where Walpa Store Tokyo (1-17-2 Ebisu-Nishi, Shibuya-ku) awaits eager home decorators. If wallpaper is what you're after, there's probably no better shop in Tokyo: this import specialist stocks a wide range of items from all over the world, and all wallpapers can be compared on a large panel set up inside the shop.
Right next door is the eco-conscious Marugo Deli Ebisu (1-17-1 Ebisu-Nishi, Shibuya-ku), your one-stop shop for additive-free smoothies, freshly pressed juice, granola bowls, organic jam and sandwiches. Perfect for overcoming the afternoon slump.
Your last destination for the day can be found all the way on the other side of Ebisu Station, not far from the Shibuya River. Nadiff a/p/a/r/t (1-18-4 Ebisu, Shibuya-ku) is arguably the city's best-stocked art bookshop, boasting shelves crammed with Japanese and foreign books, as well as a selection of prints.
Nadiff a/p/a/r/t