Meguro-gawa Minna no Illumination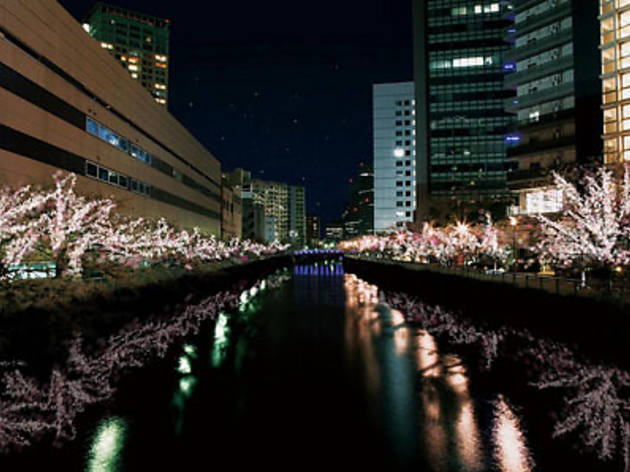 The Meguro-gawa Minna no Illumination 2010, a brand new illumination that centres around Meguro River in Osaki, aims to give the area's children 'something to love and remember' and instil a sense of 'the importance of dreams'. From Friday December 3 until Sunday December 26, the display includes a 'Sakura Namiki no Illumination' that uses approximately 156,000 LEDs to give the impression of blossoming cherry trees in and around Gotanda and along Meguro River and, from Friday December 17 until Sunday December 26, a 6m tall 'Kodomotachi no Yume Tree' illumination built from approximately 1,300 PET bottles collected by elementary and junior high school students, which displays a treetop star that's illuminated by electricity generated by people walking over a special 'Yuka Hatsuden (R)' energy-generating floor – which just goes to show that there's more than one way to make 'green energy'.
Note: The official website for the event is still currently under construction – scheduled to be completed sometime around the middle of November.