Heads up! We're working hard to be accurate – but these are unusual times, so please always check before heading out.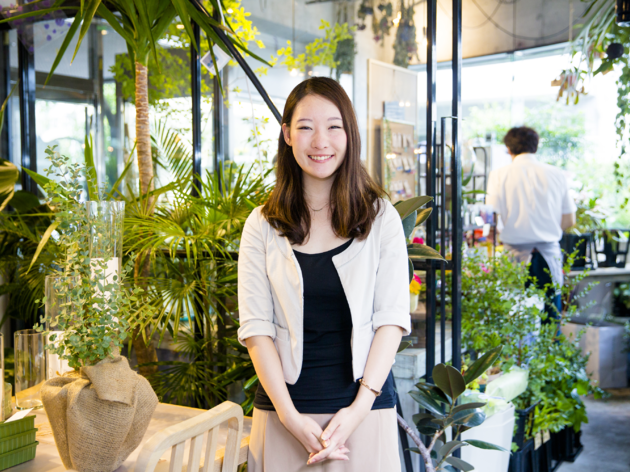 Open Tokyo: Flower power
One small Sendagaya café is making big waves with its unique employment policy
May 2017 saw flower shop and café Lorans Harajuku open on a corner in the none-more-hip Sendagaya-Kitasando area. But this upstart is not cut from the same cloth as its numerous hipster neighbours: decorated with lush plants, it specialises in smoothies, veg-heavy lunches and vibrant flowers, all sold and served by people with mental health issues and disorders.
Lorans is the passion project of Mizuki Fukuju, an energetic 28-year-old who currently employs around 20 people. She says her aim is to pay all of her disabled employees a monthly salary of at least ¥130,000 – above the national average for workers with special needs. Such staff members at Lorans currently work from 20 to 30 hours every week, cooking, mixing smoothies, waiting tables and making bouquets.
Despite her tender years, Fukuju is no newcomer to the entrepreneurship game: having opened her first flower shop at the age of 23, she had experience employing people with disabilities before opening Lorans, her third business and first café in the city centre.
Her interest in a proactive employment policy dates back to a visit to a special school for the disabled, where she learned that only around 15 percent of Japanese people with mental disabilities ever find a job. 'That realisation stayed with me, and later connected with my desire to work with flowers and employ people with disabilities,' says Fukuju.
Some of the employees at Lorans say they never thought of being able to work at a flower shop and many have worked with Fukuju longer than with any other employer. 'Maybe it's the flowers, but here they can stay calm and continue working – a rarity for people with mental disabilities,' she notes.
Fukuju also emphasises the importance of tailoring tasks to individuals' strengths. 'While many of my employees aren't very good at multi-tasking, they work highly efficiently when given a single task to focus on,' she says. 'They're also very good at picking up on customers' feelings and understanding their needs.'
When it comes to working in Japan, most people with disabilities are only offered positions at welfare facilities or simple tasks at companies that pledge to employ a set number of special needs staff. But such work is rarely considered meaningful by the people doing it and has little impact on social attitudes.
That's why Lorans and places like it can make a difference – by demonstrating that flower shop clerks and baristas with disabilities are, in the end, just like any other flower shop clerks and baristas. 'Many customers have told me they didn't even realise they were being served by people with mental disabilities,' says Fukuju. Sure sounds like progress is already being made.
See full details for Lorans
No, the flowers won't talk to you (we think), but this flower shop-meets-café, opened in early May 2017, serves up some very Instagrammable fare. Try one of their ten types of smoothies (from ¥400), or tuck into the selection of open sandwiches (from ¥480) and 'flower puddings'...