Public cats of Tokyo: Decora, Kita-Senju
Buy some flowers while keeping an eye out for Hone, the stray cat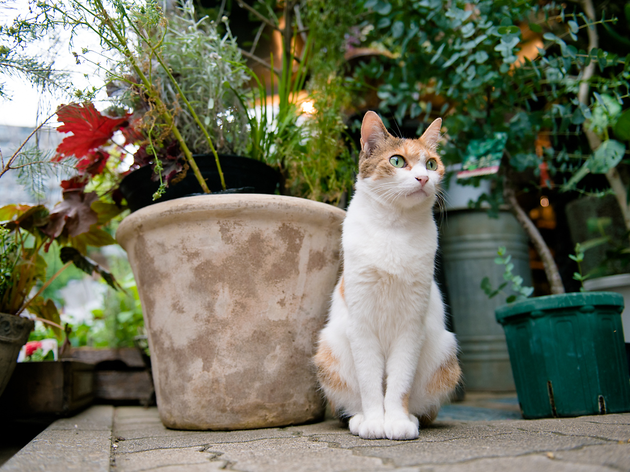 Right after you leave the west exit of Kita-Senju Station, you'll come across a long bar street lined with izakayas and small bars. Yet in a small alleyway off the main drag, you'll find a flower shop. A friendly employee will welcome you in and show you around the multicoloured flowers and seeds for lemon trees and blueberry bushes; this truly is a little oasis.
But things don't just stop there, as there's yet another public cat we need to name and shame: Decora's Hone, who is famous all across the neighbourhood and prances around the flower shop from time to time.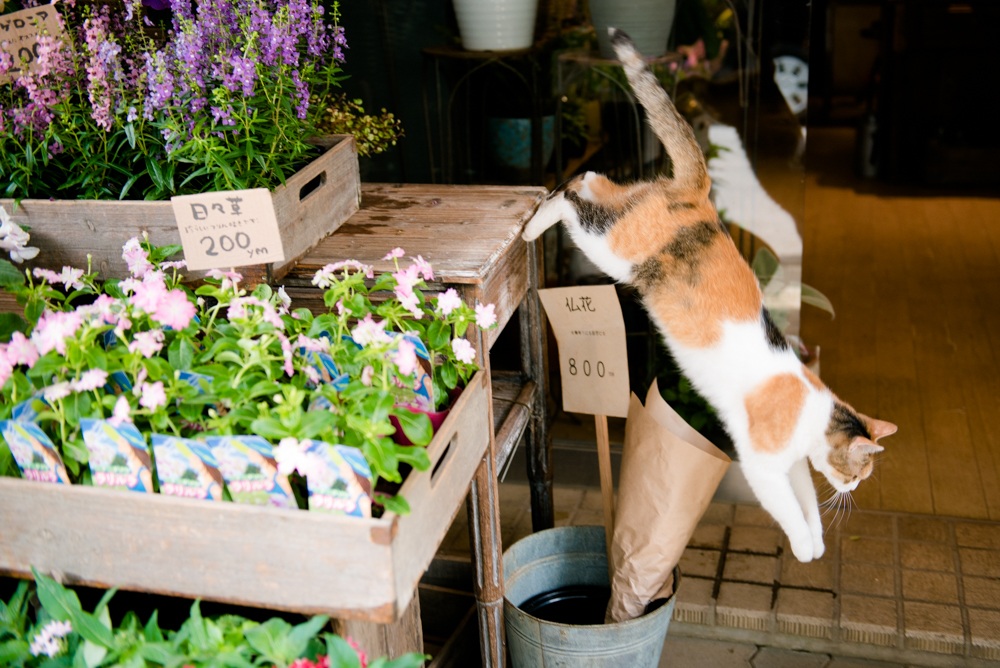 Hone made her first apperance at the shop about four years ago. On a typhoon day, the universe suddenly spat out a cat – and a pregnant one to boot. Before this, there hadn't been any feline visits to Decora, but on that wet and stormy day more and more kittens came to the shop, with half a dozen cats eventually roaming around the premises – all in the company of Hone.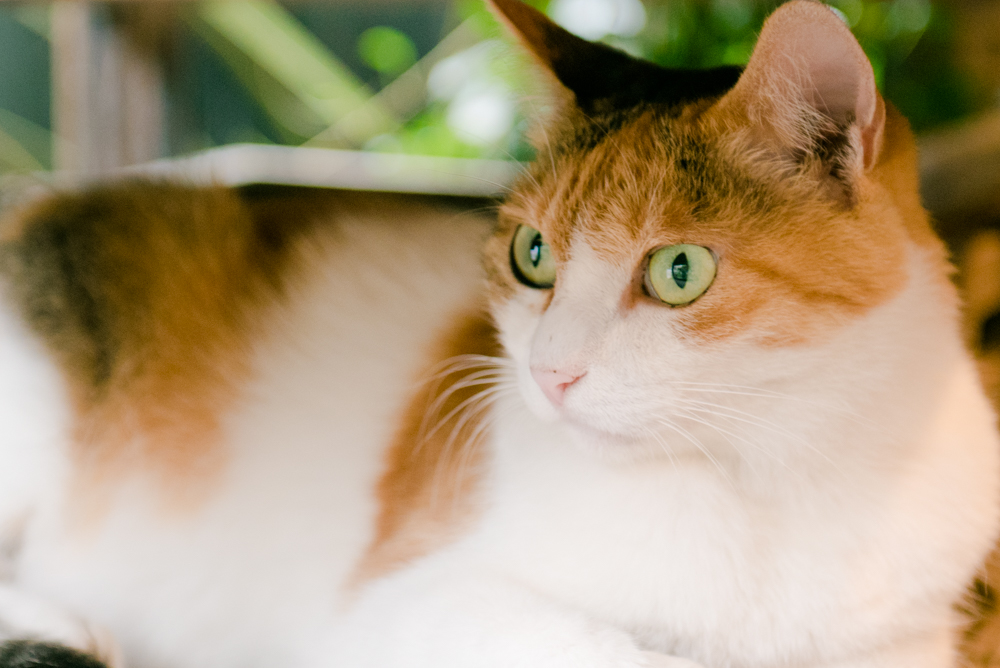 Hone
Gone with the wind – having a litter of kittens show up at the doorstep is somewhat dramatic, but this ever-kind kitty made sure they all found a safe haven
Eventually, all the kittens were picked up by customers who came to the shop ('Went out to buy a bunch of flowers, came back with a cat'). Hone stayed on somehow, and inadvertedly became Decora's public cat. However loyal she is to the place, she retains the strange habit of never hanging around the shop for too long. Come afternoon, she'll go out to stretch her paws, and only returns to the shop in earnest in the evening.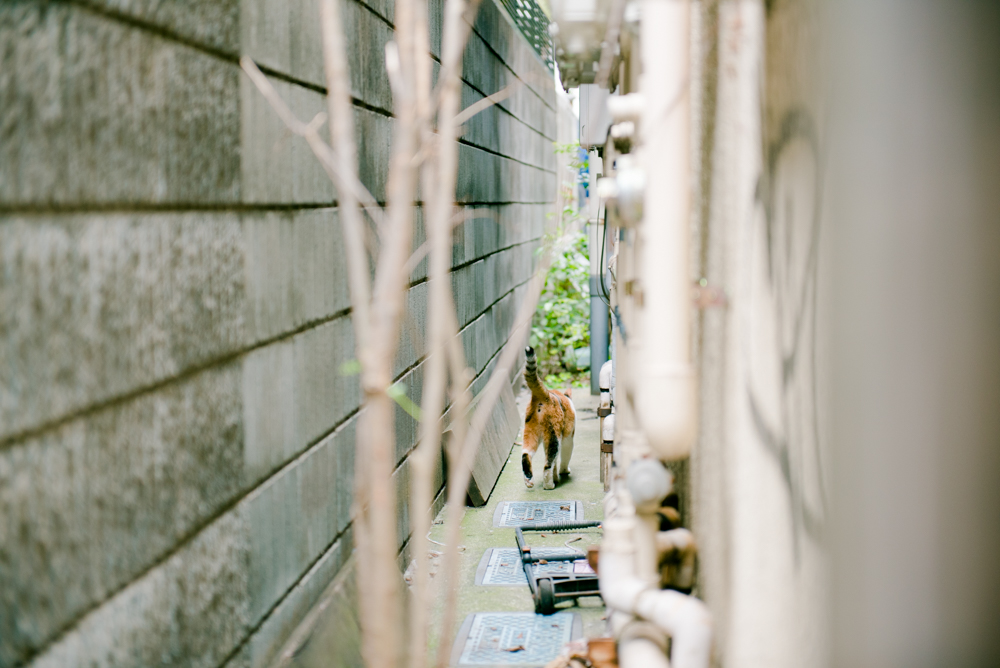 Going for a wander through a narrow alleyway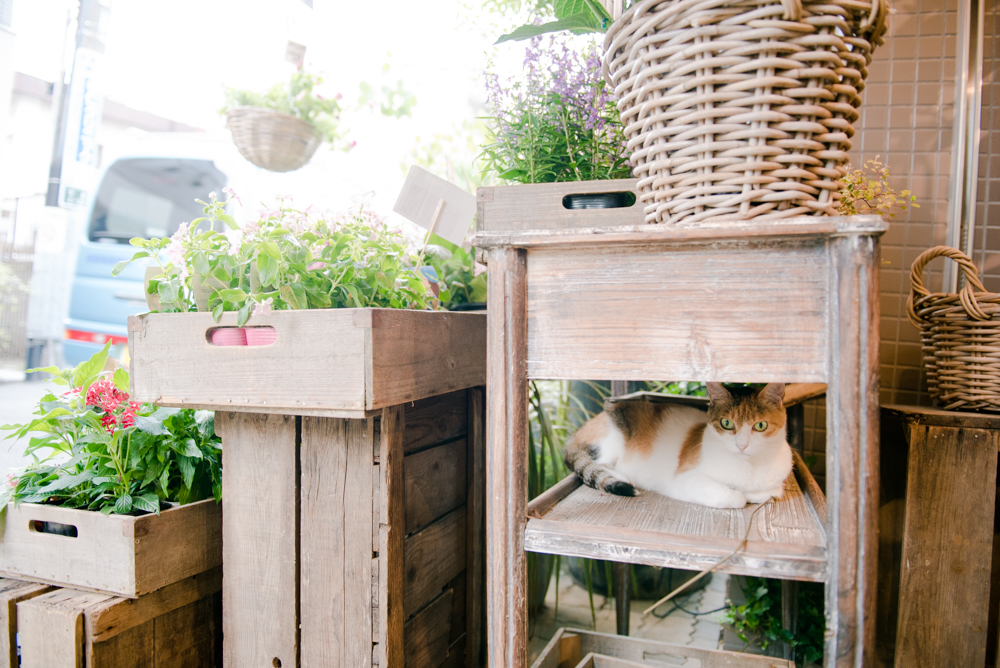 Hone's favourite hangout
It might just be our impression, but when we came to Decora for the first time, Hone seemed skinnier than she is now. Apparently, she was bare-bones even when pregnant, hence the name – which means 'bone'. Hone is all good now, however, and has become a bit of a local celebrity. Especially on Sundays, people make the trek to the shop to see if they can snap a picture of this miraculous kitty.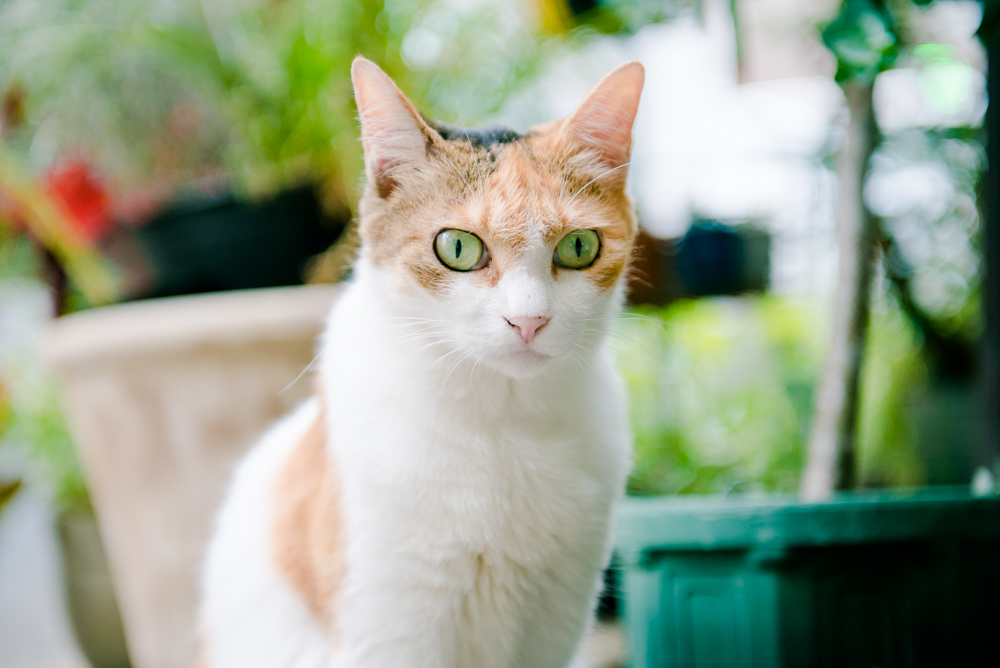 She sure is a looker. But looking straight into the camera isn't her strength, apparently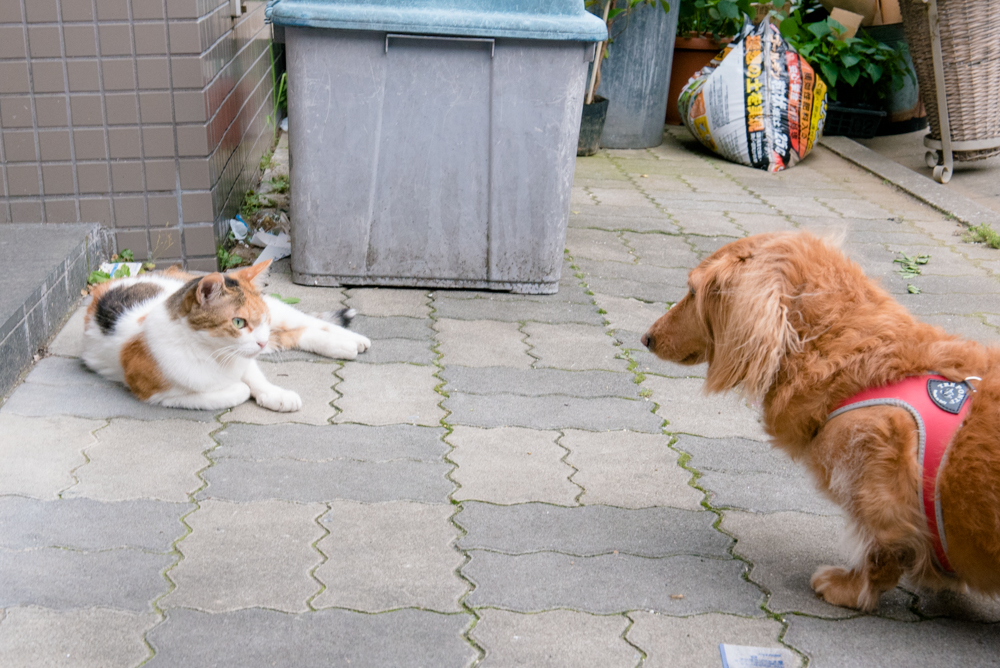 It seems like even the neighbour's dogs even have a thing for Hone. At least this dog wagged its tail rather enthusiastically when he found her...
Hone doesn't have one particular home, but as mentioned, the locals adore her. Once, the nail salon opposite Decora had suddenly prepared a bed for Hone. Life is usually tough for stray cats, but in Kita-Senju, things are a bit different. Visitors bring food to the flower shop, or greet Hone whenever they run into her on the streets.
We wonder if she's still roaming around as freely today. Considering how free-spirited she is, we can't quite guarantee you'll always get to see her if you drop by, but evenings seem like a safe bet. If you're in the area, be sure to pop by Decora and shake paws with Hone.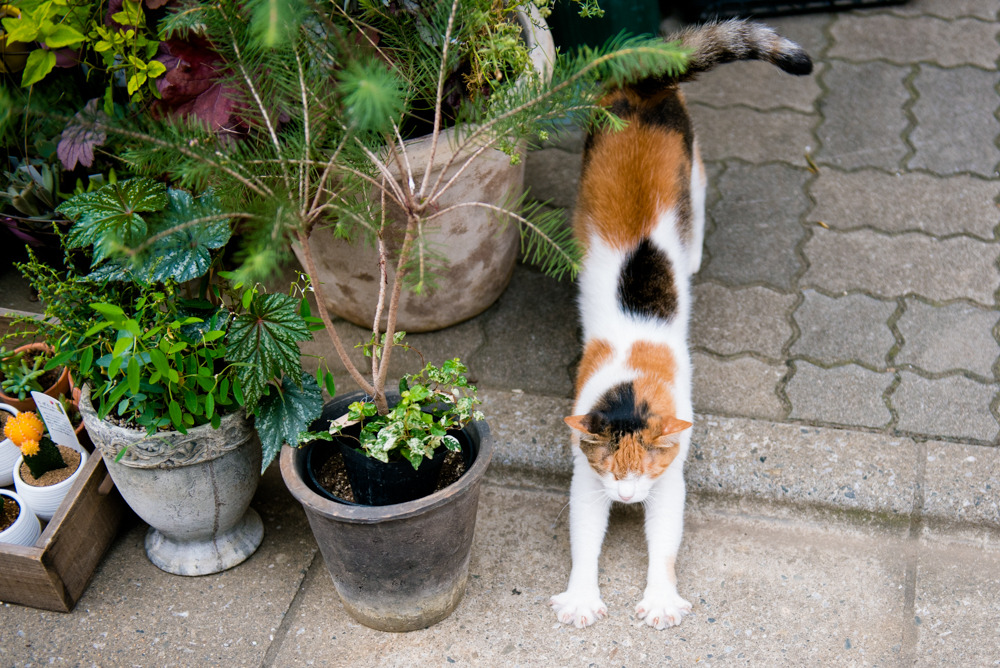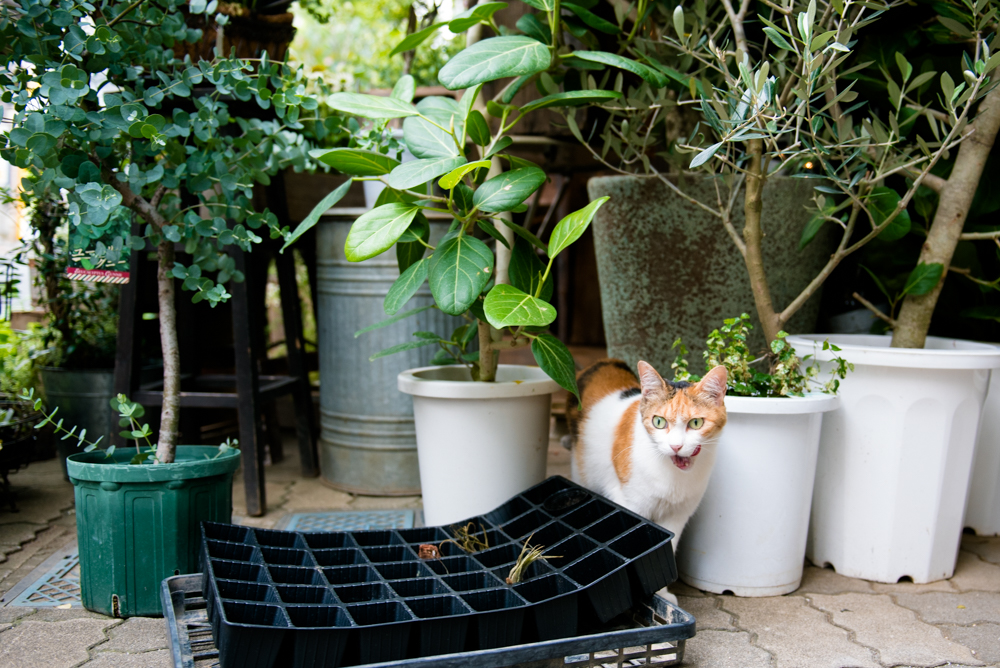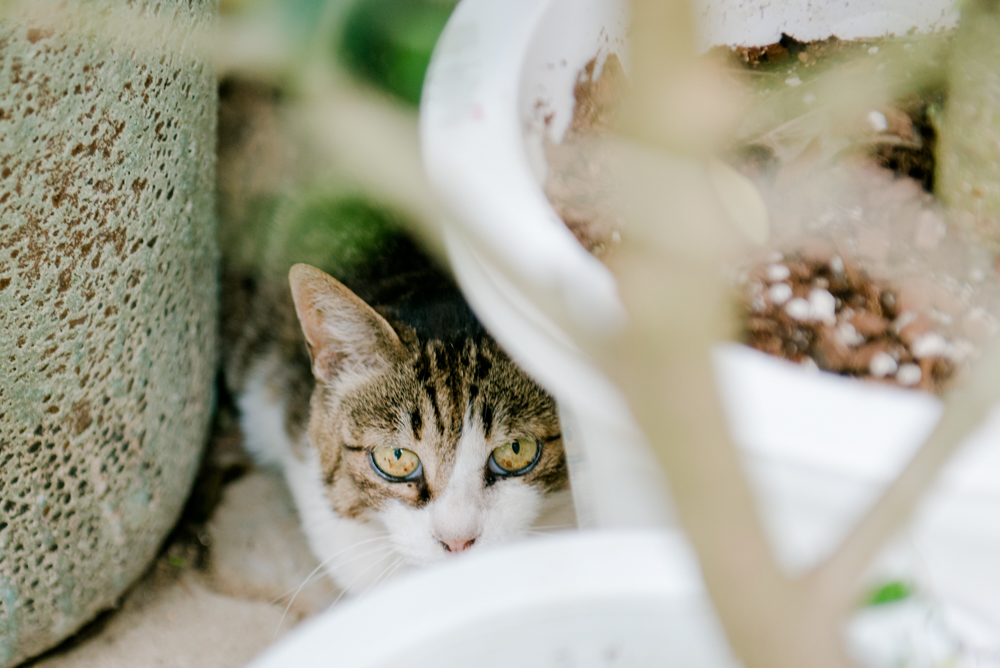 Pyon, another stray who visits from time to time. He's practically a veteran, having come to the shop for over 15 years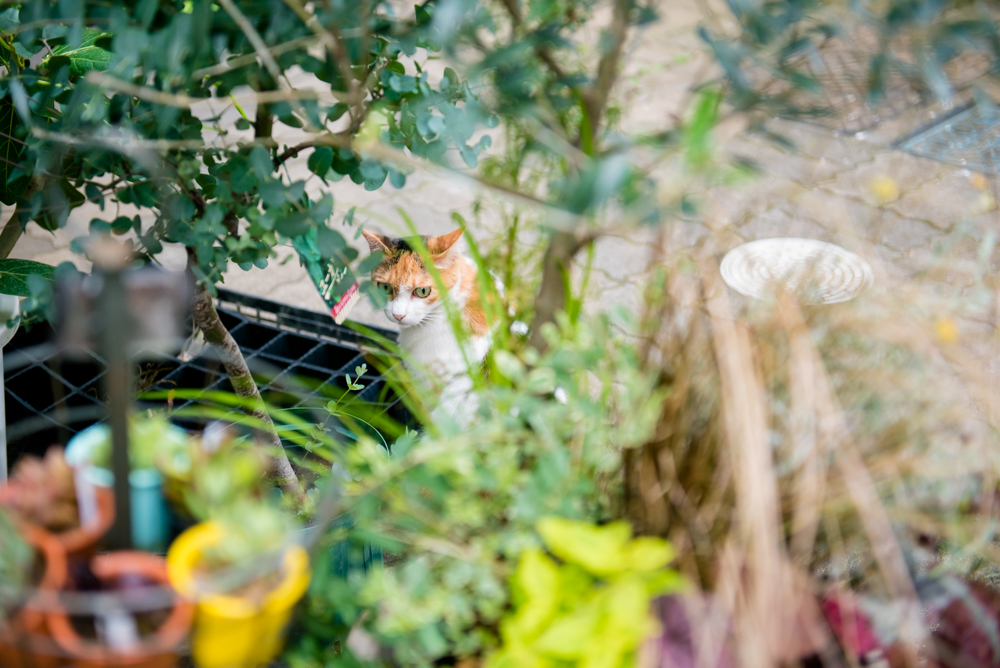 Photos by Kisa Toyoshima
Hone (female), 5 years old

Daily work schedule:
11am – check in at the shop and go for a walk
Early evening(ish) – return to the shop
8pm – end of the working day (6pm on Sundays and Mondays)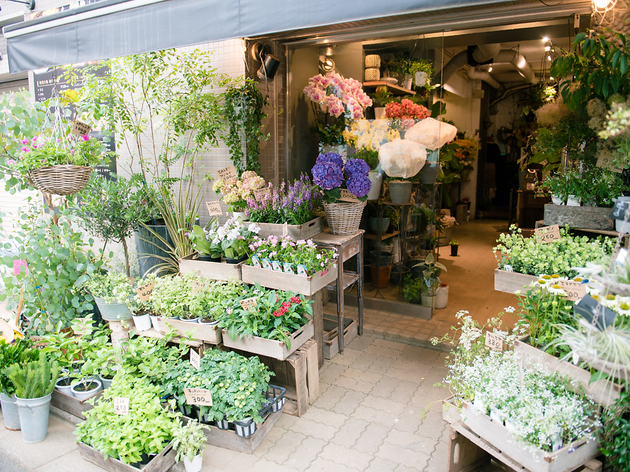 Decora

This small flower shop is tucked away in an alley off the main street full of drinking spots, leading from Kita-Senju Station's west exit. A kind employee welcomed us, and we could hardly believe we'd just triapsed through a bar street – this shop is a veritable oasis. Besides the ubiquitous pretty flowers, they also sell seeds for fruit trees and bushes...