Public cats of Tokyo: Musubi, Kunitachi
Meet the moustachioed Toto, here to assist with decorating your living room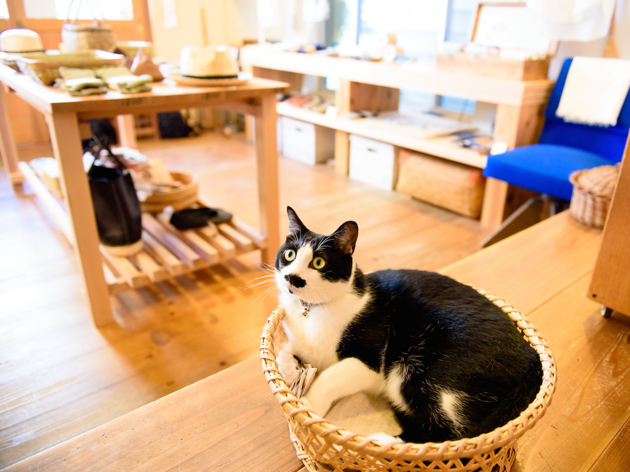 Found way out in southern Kunitachi, cutesy knickknack shop Musubi will quite literally sort your life out for you, with high design versions of everything from socks to chopsticks and other kitchen essentials on sale.
The entire place oozes serenity, but one staff member occasionally breaks the Ghibli-esque mood with his antics. Yes: Toto, Musubi's resident furball, is our latest named and shamed Public Cat.
A four-year-old male, the somewhat unfortunately moustachioed Toto is extremely fond of grilled katsuo tuna and flaunts his black- and white-flecked fur with vigour. Rather friendly to humans – as long as they spend money, we suspect – he spends his summer days catching cicadas on the veranda.
When we recently set foot inside Musubi, the venerable Toto was on his break, lazily lounging on the second floor in his bamboo wicker basket.
The owners swiftly called him to attention and, surprised by the sudden sound, the kitty's eyes widened to the same size as the tingling bell around his neck, after which he slowly prepared to recommence his duties.
Chilling in his handmade wicker basket
What initially surprised us about Toto was his size. A full-grown and voluptuous kitty, he looks like a tough cookie but is actually quite the softie: he jumps every time a loud car passes by, while the sound of an opera floating out of the TV is enough to cause the same reaction.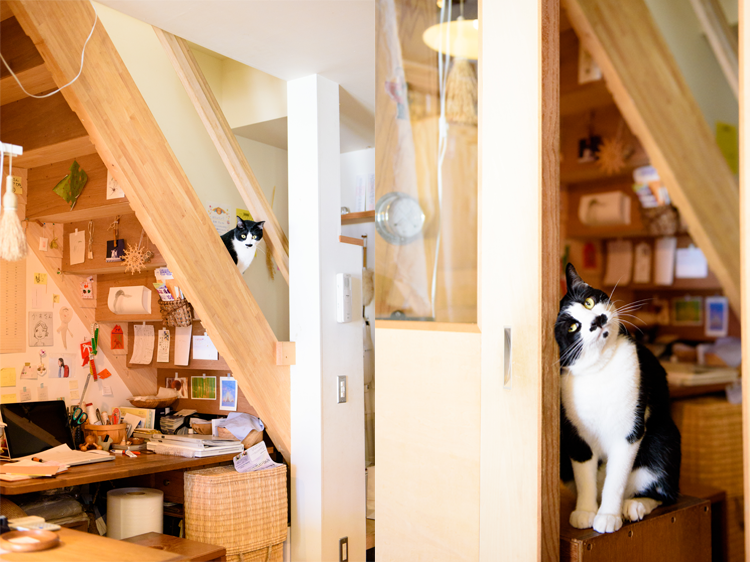 Toto first started working at the shop when he was a mere two months old. This was when a friend of the owner, who was taking care of Toto at the time, told the Musubi folks about the cat.
Little Toto was one shy kitty – when he'd just arrived at the house, he used to hide behind the toilet bowl all night. Such fondness for one particular brand of washlet actually provided the inspiration for his name (yep, you can probably guess).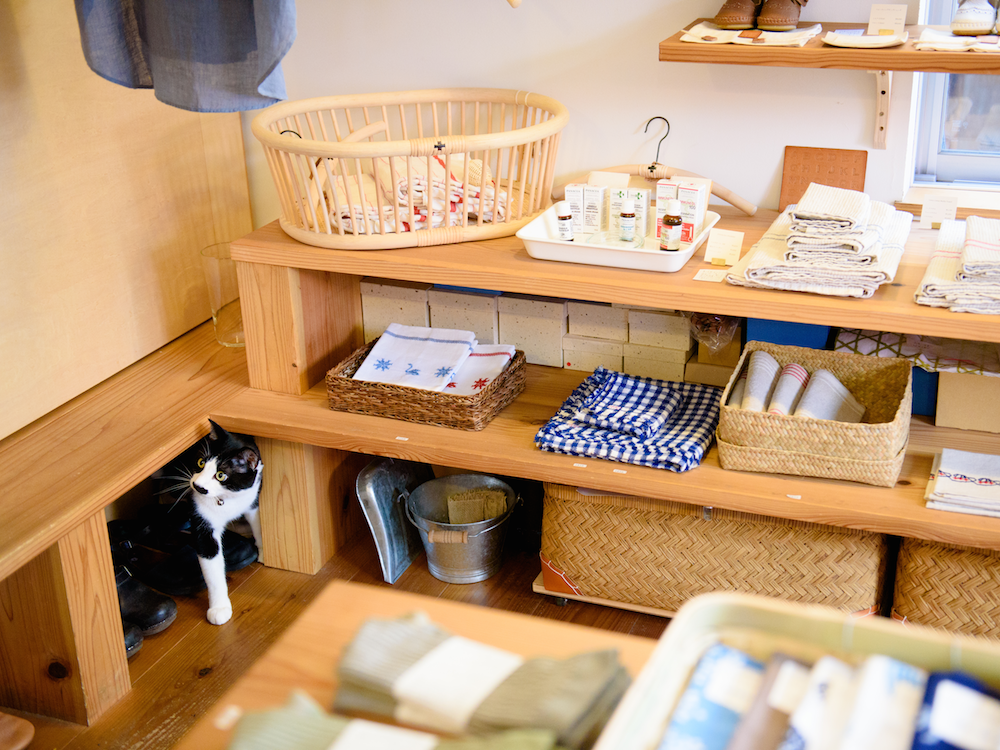 Toto's favourite hideout in the shop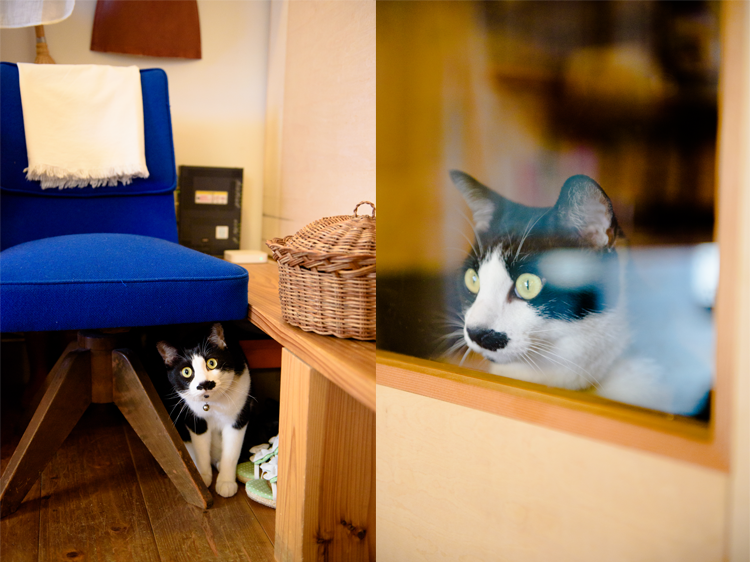 When the question 'Toto, would you like some bonito?' is posed, the answer is always a resounding meow. By now, he's very proficient in understanding the words 'food', 'cute', 'Toto' and, of course, his favourite 'katsuo' (bonito).
And those wondering whether our suspect ever gets lonely need not fear: he's found a best friend in a cuddly toy wombat from Australia – they even sleep together.
A few wombats have also been strategically positioned near his water and food bowls, so it seems that he strikes up a convo with them whenever he's passing by. Quite the social kitty, isn't he?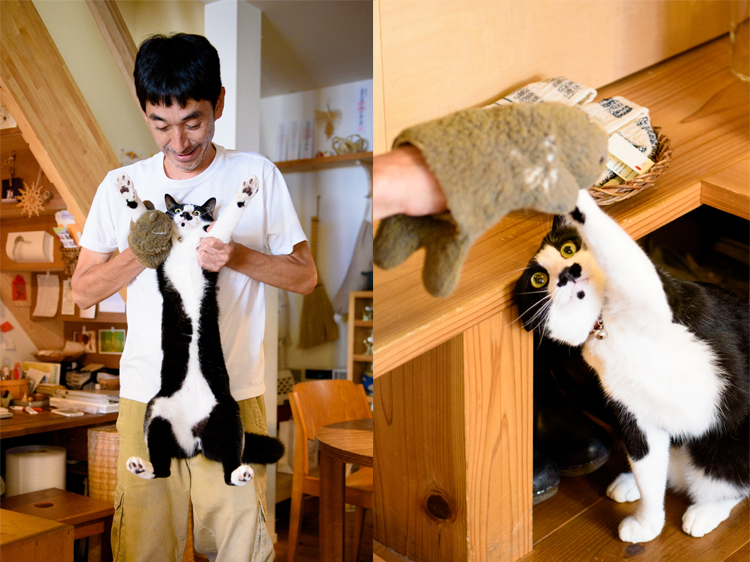 Watch out, Godzilla – the Nyanzilla is here. Kids are particular fans of this pose, with Toto trying to score some extra cool points with his face...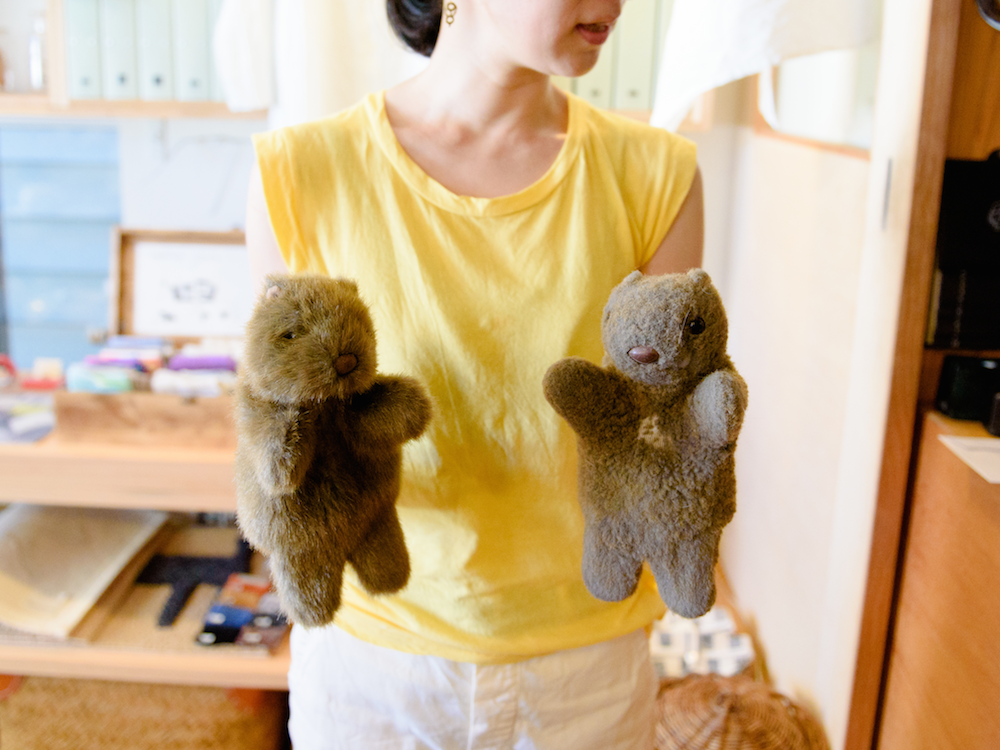 When visiting, be sure to admire Toto's leather collar (it's on sale at Musubi too). Besides having a safety buckle that unclips in case of an emergency – being stuck in a tree comes to mind – it's engraved with his name and phone number in a way that won't fade with age.
Consider buying one and getting it embossed at the store if you want your furry friend to look as fly as Toto. A true promoter, that business kitty.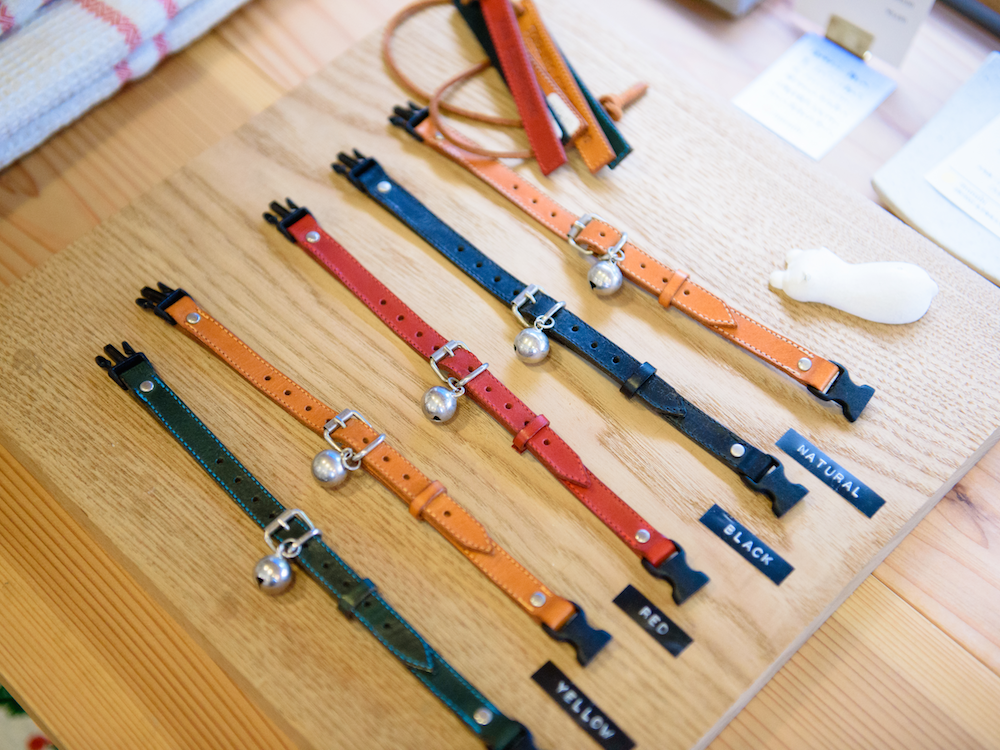 The truth is that Toto is a very well-loved cat in the neighbourhood: Musubi's regulars tend to stroke him whenever they stop by or even bring small gifts for him.
Once in a while, all that fame will wear him out and he'll retreat to his special resting place for a cheeky nap. When temperatures rise, Toto tends to hang out on the second floor where it's cooler, but come colder times, he'll be right back down to lend a paw or two.
When Toto first started out, the constant flow of people coming and going made him feel a bit lonely, but he's taken his duties as a proper shopkeeper very seriously since, scrutinising the scene from the window and keeping tabs on all customers.
Once the store gets crowded, he'll descend from his perch for a little chit-chat. Toto loves communicating and socialising, making him the ultimate ad cat. Keep your guard up or you'll fall for his charms – and find yourself spending way more money on designer chopsticks than you thought possible.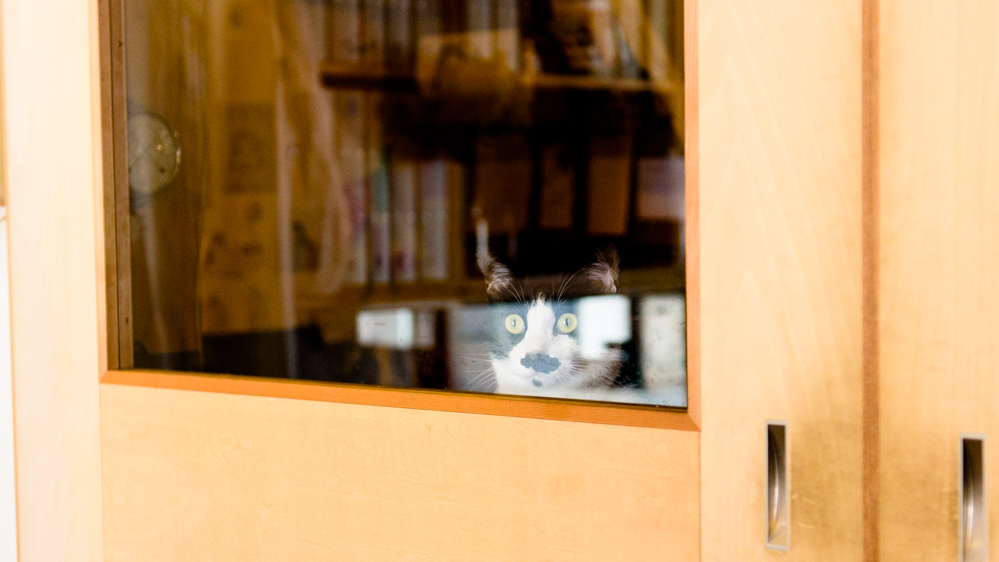 Toto's signature shopkeeping style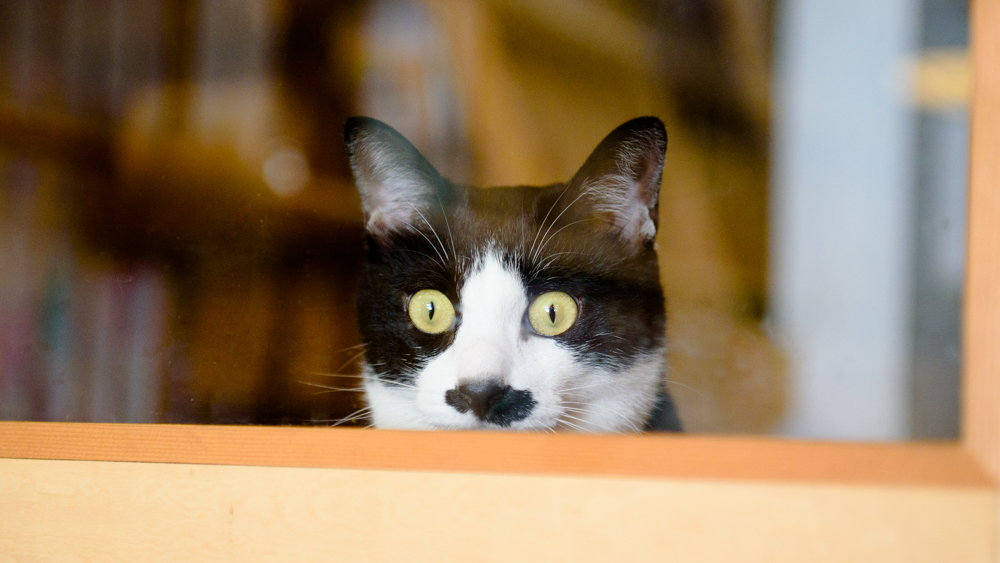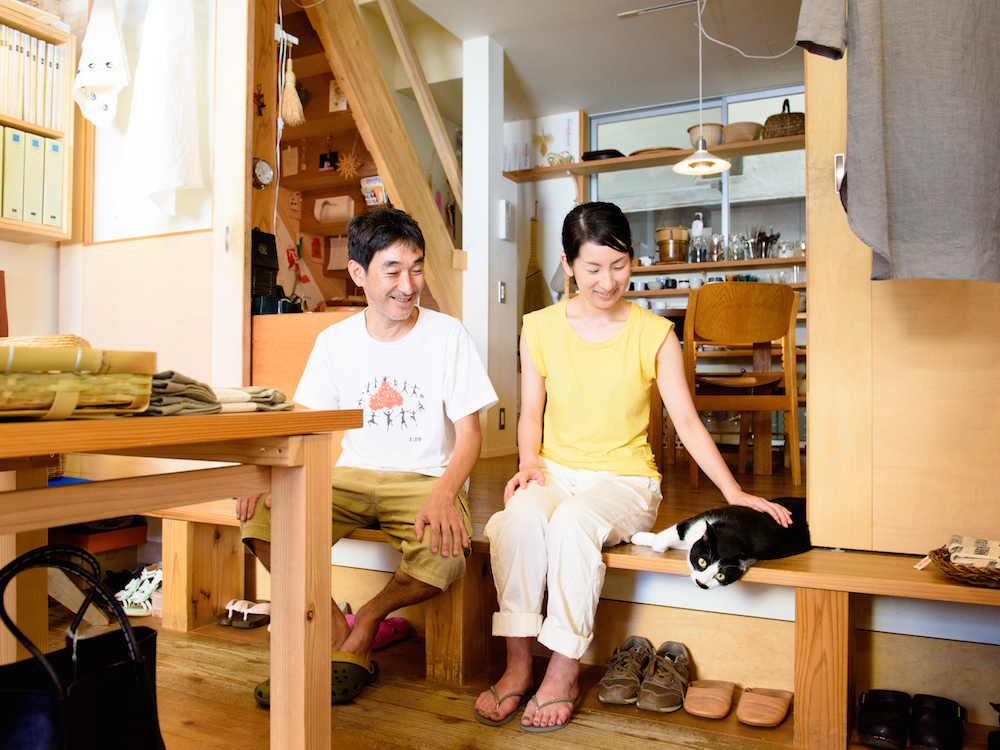 Photos by Kisa Toyoshima
Toto (male), 4 years old
Daily work schedule
Noon – have a midday nap on the second floor
1pm – start shift
Around 1.30pm – indulge in some bonito
6pm – clock off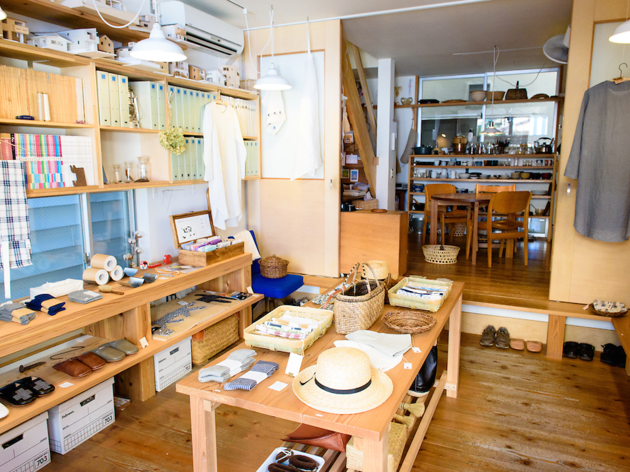 Musubi
A dependably calm shop pleasantly packed with items set to make your life just a little better, easier or more beautiful, Musubi stocks anything from socks and cloths to chopsticks and kitchenware, all in very high-quality incarnations. A step inside is almost like stepping into another world, with a Ghibli-esque decor to match the wondrous selection...