1/5
浅草神社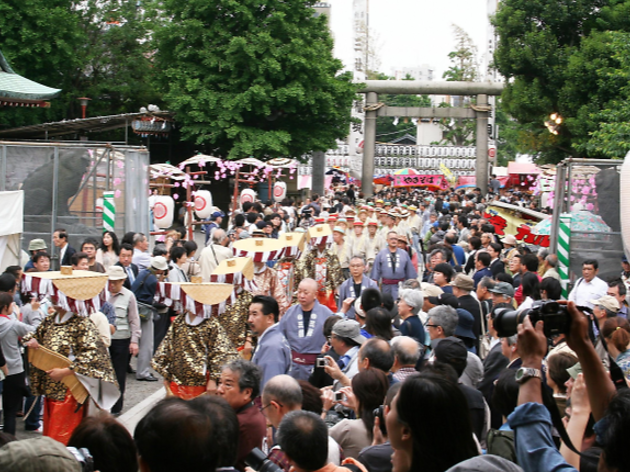 2/5
浅草神社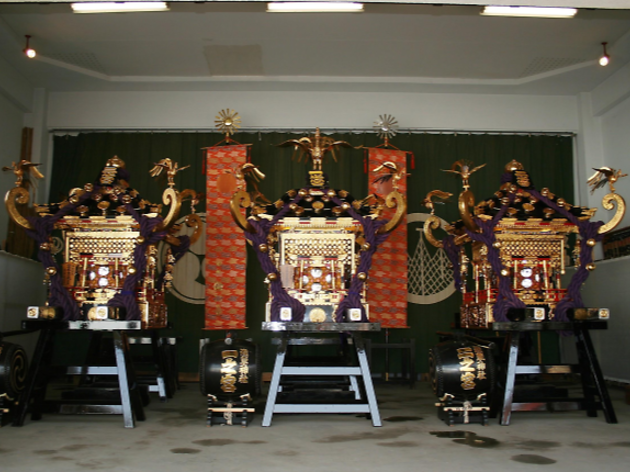 3/5
浅草神社
4/5
浅草神社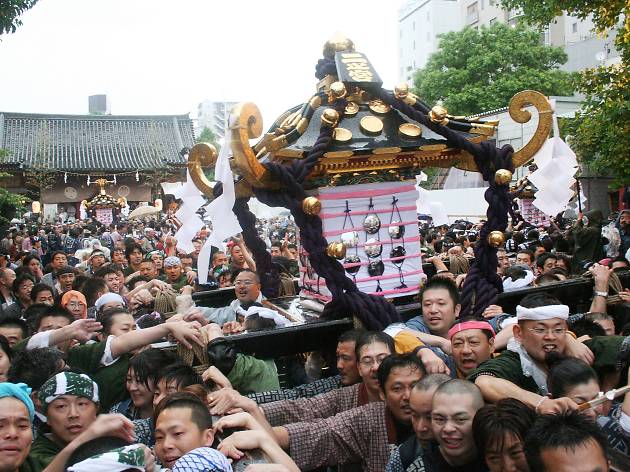 5/5
浅草神社
Tokyo's biggest and best traditional festival celebrated its 700th birthday in 2012, though every year's a special year where the Sanja Matsuri is concerned. First held back in 1312, the event celebrates the three men who founded Asakusa's Sensoji Temple, and draws over a million visitors to the neighbourhood over the course of three days. Though there'll be processions and traditional dance performances throughout the weekend, the highlight of the festival comes on the Sunday, when three enormous mikoshi (portable shrines) are shuttled through the streets of Asakusa, with local residents taking turns – and often fighting each other for the chance – to carry them. 
Do note that a slice of Japan that usually isn't that visible to visitors, is in full view here. The festival is partially known (abroad) for the amount of yakuza that attend and participate – if you see a bunch of very heavily tattoed, often shirtless Japanese men and women, try to not piss them off, and ask politely if you can take photos. Generally speaking though, they're there to show off their strength – plus their tattoos – and thus seem to like the attention they get.
For how to make the most of the Sanja Matsuri, check out our blog from the 2017 edition.