Tachikawa Fireworks Festival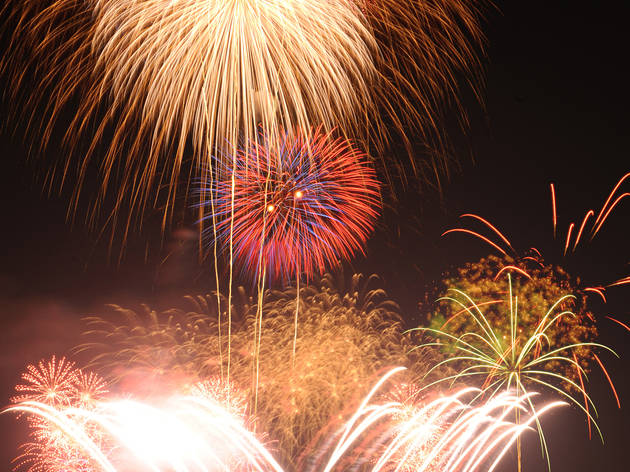 UPDATE: Please note that the Tachikawa Fireworks Festival has been cancelled this year – more information here.
It may not be the biggest of Tokyo's many fireworks displays, but Tachikawa's hanabi is certainly one of the more comfy ones. Centred on the spacious Showa Kinen Park and taking place for the 60th time this year, the festival always gathers massive crowds, so make sure to arrive early in order to reserve your viewing spot. The 2018 edition will see around 6,000 fireworks shot up during the hour-long show. If you've got cash to spare, consider booking a seat right underneath the action (¥4,000 for one, ¥6,000 for two, ¥40,000 for ten).